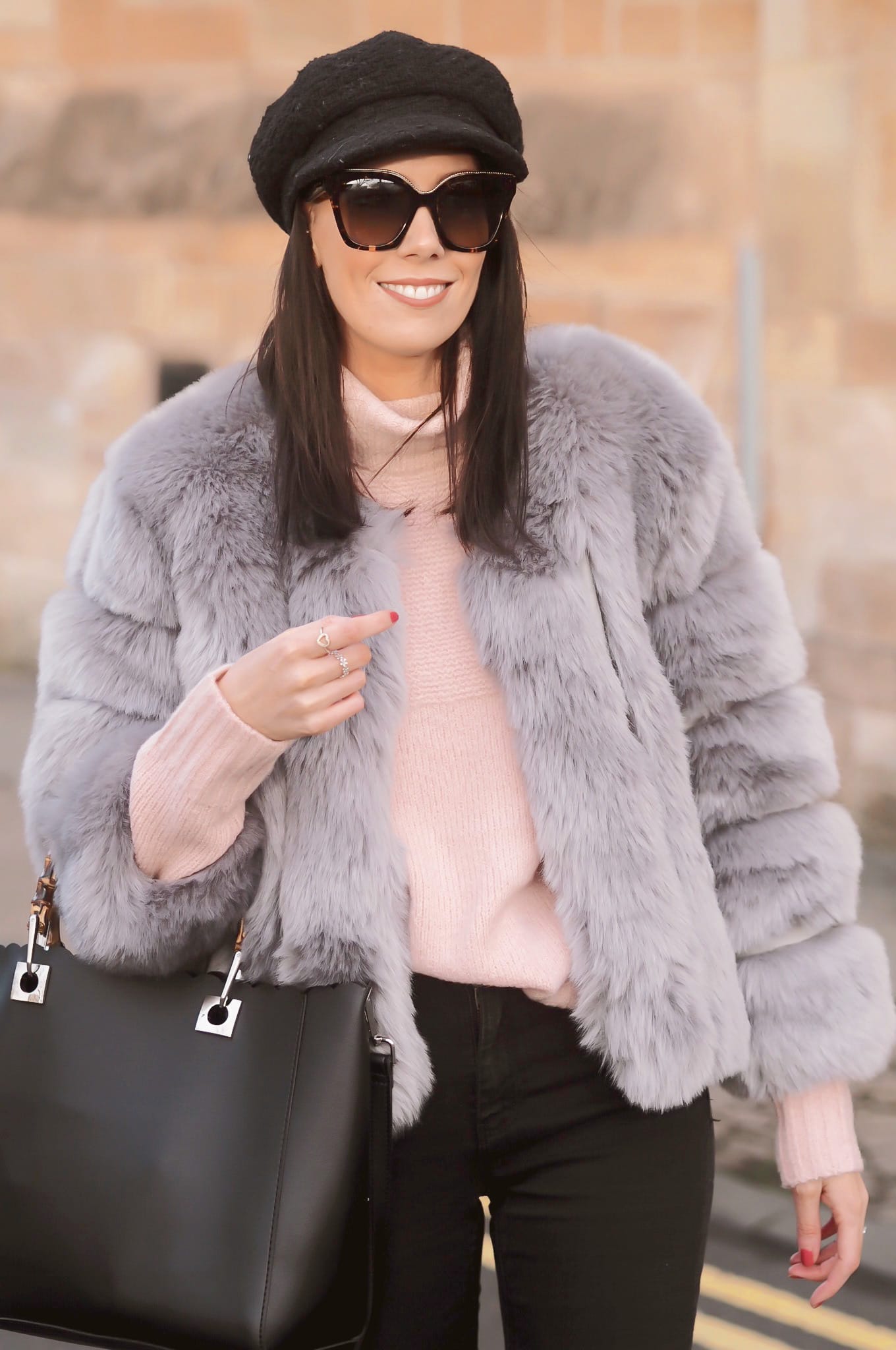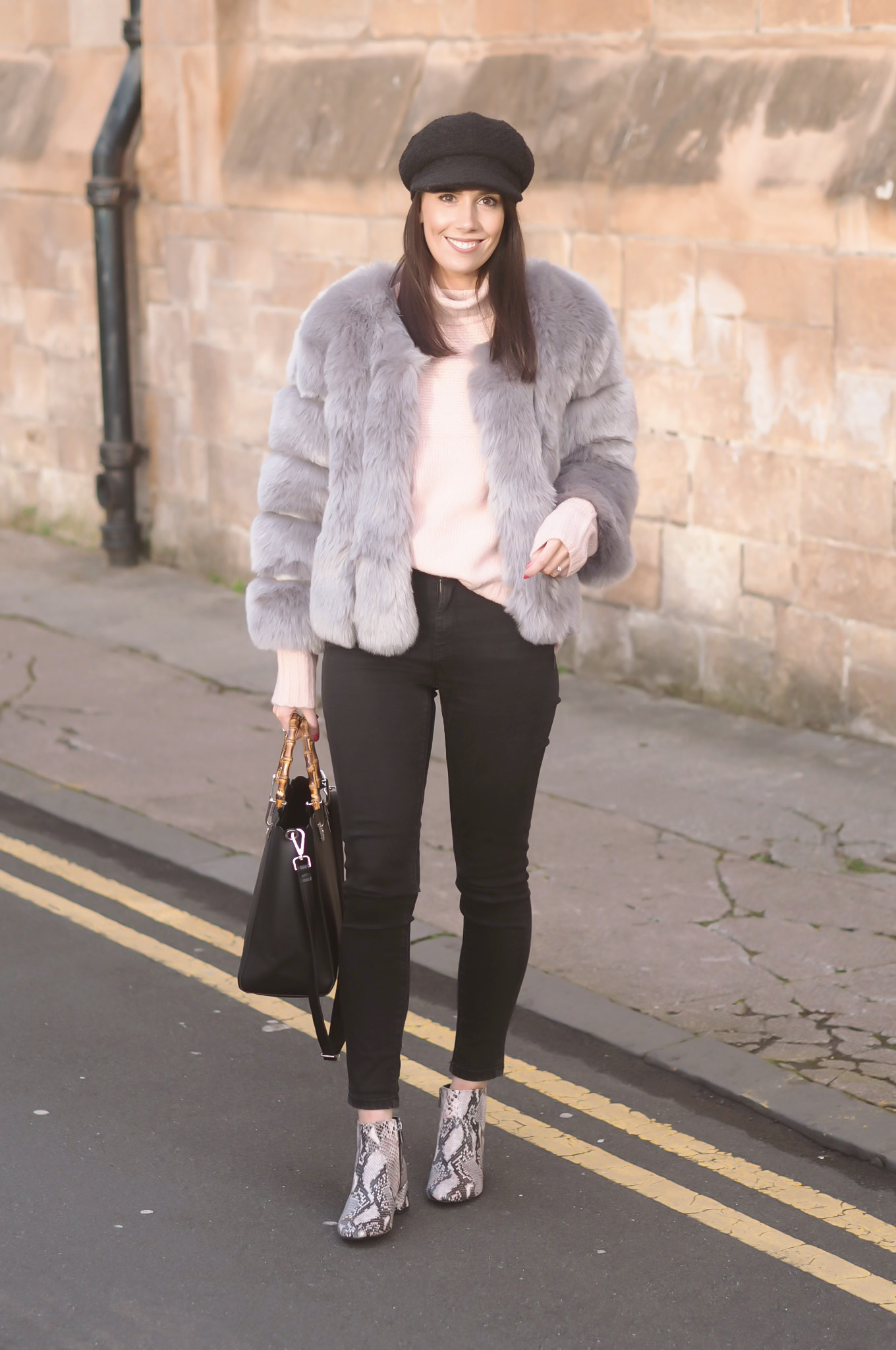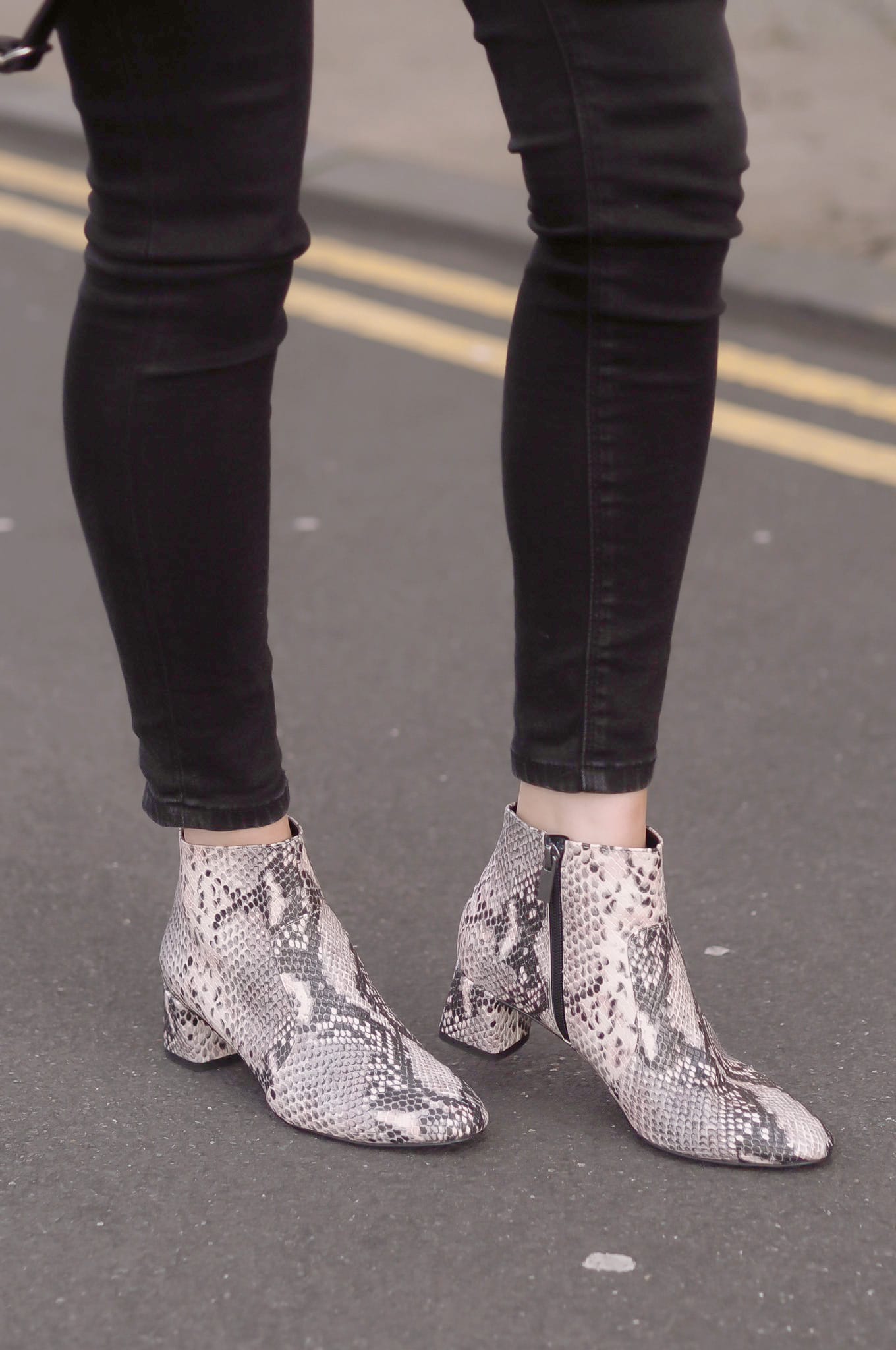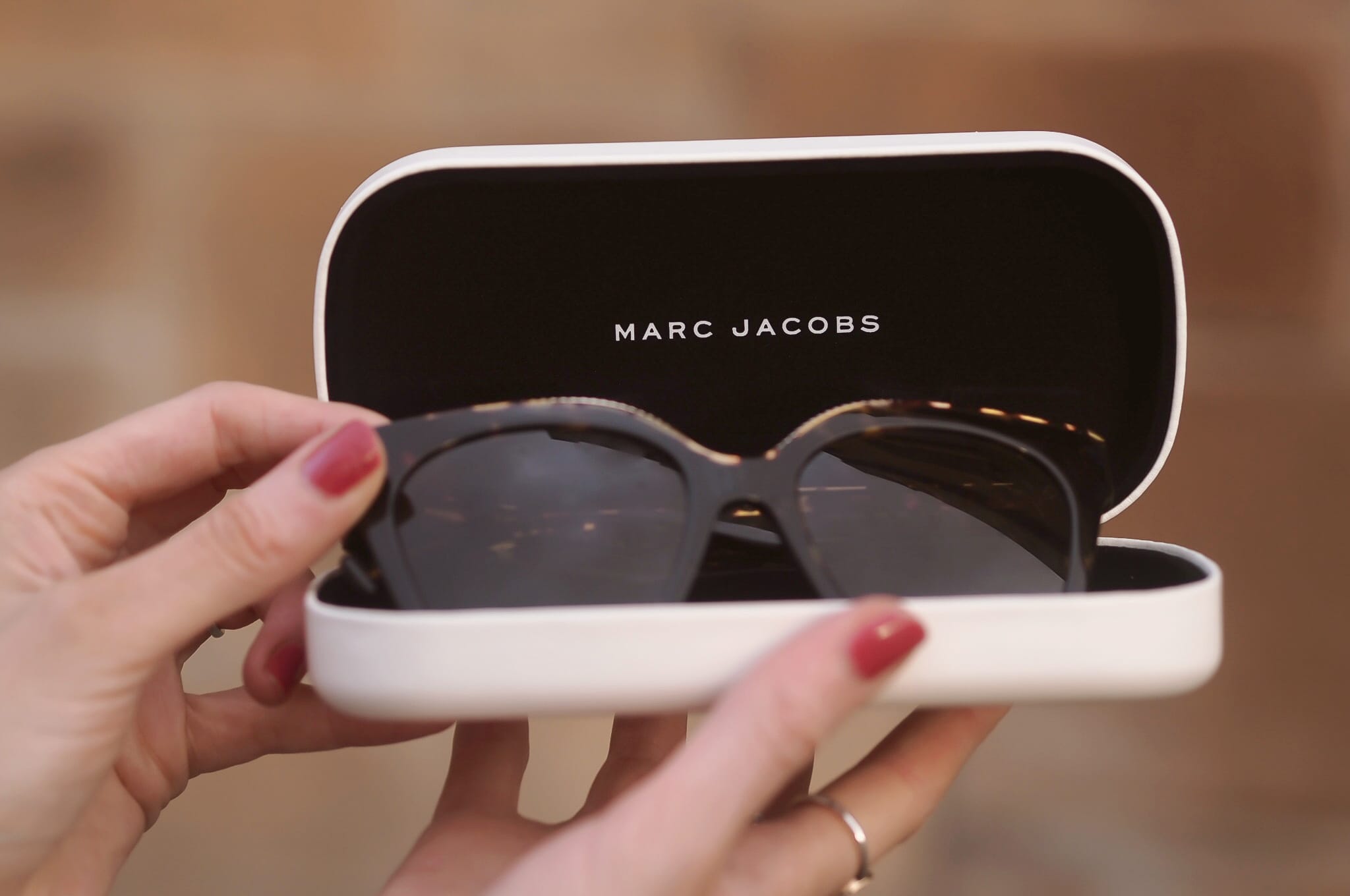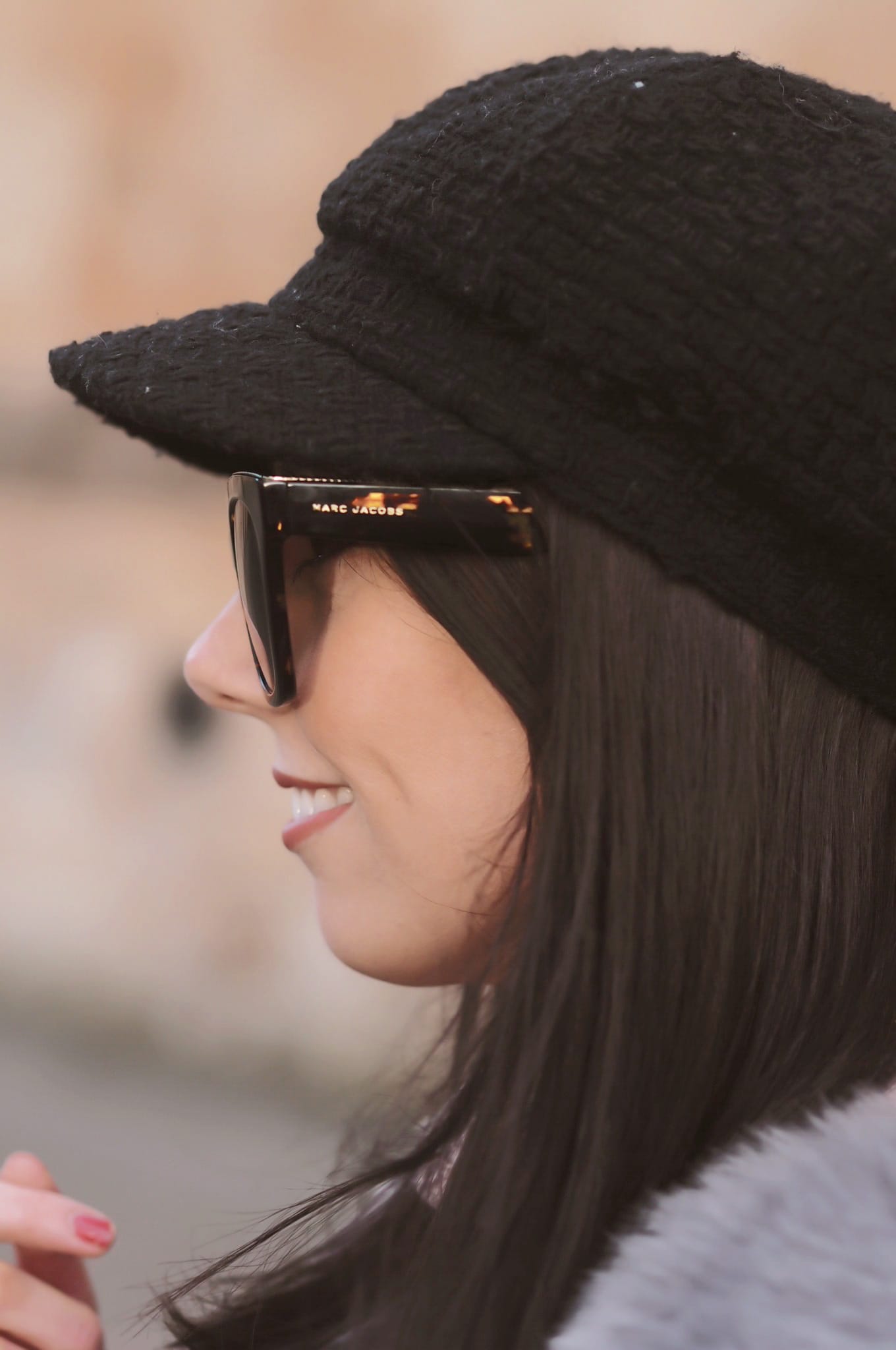 It's officially 2 weeks until Winter arrives…how did that even happen? If you stay in the UK you'll probably have noticed that it's got a loooot colder in the past couple of weeks – there's even been snow! So I feel like doing a Winter inspired fashion post is totally justifiable am I right?
If like me you love the cold weather (frost, and snow come at me!) but you hate actually being cold then today's post is for you! I've said this many times before, Autumn and Winter are my favourite seasons for fashion but it's tricky finding a good balance between practical and stylish. Today's post is therefore dedicated to all those occasions where you want to look stylish but feel comfortable and cosy at the same time – casual chic is what I like to call it. Hello, this is me we're talking about so comfort is key!!
1. THE FAUX FUR COAT
Come Winter, faux fur is always huge and I absolutely love it! I've always loved how easy it is to style and how put together it makes you look. Let's be honest, all you have to do really is throw on a gorgeous faux fur coat over your skinny jeans and footwear of choice and you already look like you've made a huge effort when really you fell out of bed that morning and 100% didn't even think about your outfit – other than said coat of course! I've been absolutely loving this grey pelted faux fur jacket from Look Of The Day. It's absolutely gorgeous, so chic and versatile at the same time. I've been hearing loads about LOTD recently and I'm so impressed with the quality of this jacket and at £40 it's a steal! I think this particular style is sold out at the moment but I'll link some similar ones that I love below.
2. THE OVERSIZED SUNGLASSES
Ok so it might be Winter, but believe it or not we do get actually get some Winter sun in the UK and nothing screams Winter chic more than some oversized sunglasses on a frosty, sunny day. These ones by Marc Jacobs…oh my, be still my beating heart. I'm in love! I've always wanted some Marc Jacobs sunglasses – I love the 70s vibes and the fact that they're so luxe but extremely wearable at the same time. I decided to go for the dark Havana frames (they also come in black) and they're just beautiful. Look at that gold detailing along the frames…there really aren't enough heart eye emojis out there to express my love. I don't know why but whenever I put them on I get major Audrey Hepburn vibes. Is it just me who tries to channel my inner Audrey Hepburn on a daily basis? Let's not forget they're perfect for hiding a multitude of sins at the weekend…eye bags, I'm looking at you. If eye bags aren't an issue for you (lucky you) then they're also the perfect accessory to gain some major style points this Winter. This style is the MJ162/S style in case you're wondering!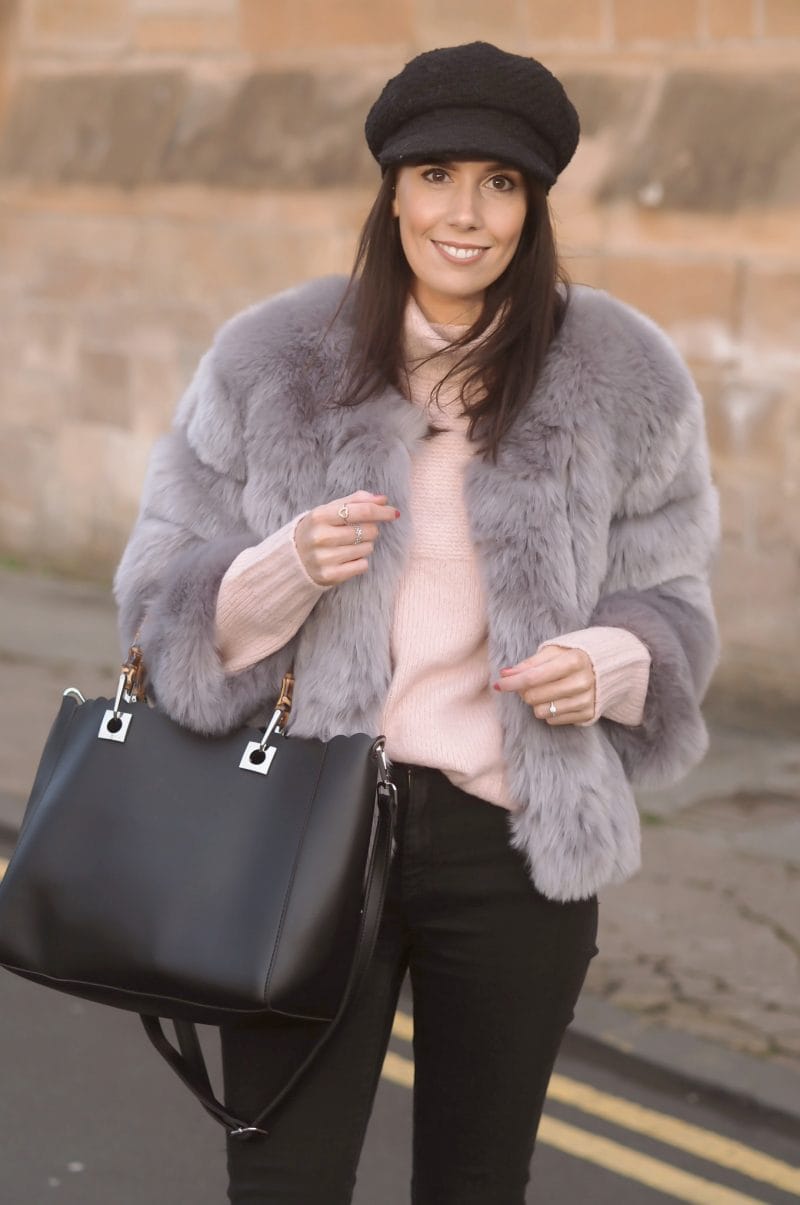 3. THE COSY KNIT
Casual chic for me is all about about bringing together style and comfort so a cosy knit is key for me. This blush pink jumper is a current fave. You guys know how much I love blush pink shades and this one is just perfect. It's so soft and snuggly and I love the roll neck. Once the colder months hit I practically live in this type of knit. I also love chunky jumper dresses for casual chic styling. Again, they're so practical and cosy but they look so chic at the same time paired with over the knee boots and an oversized coat.
4. STATEMENT ANKLE BOOTS
Once the cold weather hits I practically live in ankle boots and for this reason I love investing in some statement ones just to get some extra style points. These snake print ankle boots are my absolute favourite. They're from Mango at JD Williams and I'm absolutely obsessed with them. The heel height is perfect for walking around and running errands but the print just makes them look that little bit more dressy. They also look amazing with skirts and cropped trousers but since you know I'm all about comfort I usually pair them with my black skinny jeans – it's a match made in heaven if you ask me!
OUTFIT DETAILS:
*Grey pelted faux fur jacket: Here
*Blush pink roll neck jumper: Here
Black Skinny jeans: Here
*Marc Jacobs MJ162/S Sunglasses: Here
Black bakerboy hat: Here
Hallhuber Black leather bamboo handle bag: Here
*Snakeprint ankle boots: Here
*All items marked with an asterix were either gifted to me or I purchased
using gift vouchers which were gifted to me.
What do you think of this look?
Do you have any tips for Winter casual chic styling?
Lots of love,
Chantelle xx
This post is not sponsored. Some items may have been gifted.
All thoughts, opinions and creative direction are my own.
Affiliate links may be used.