Autumn has arrived which means a sea of red and orange leaves everywhere, crisp mornings and a long(er) lie in at the weekend (or it that just me?) When the colder weather hits it can often take more to get motivated to do those early morning workouts and stay on top of healthy eating; and it's too easy sometimes to just snuggle up on the sofa with a hot chocolate. Don't get me wrong, I do love cosy nights in (and hot chocolate) but it's all about finding a good balance so today I thought I'd share some of my favourite tips on how to stay fit and motivated during the colder months…
1. INVEST IN SOME NEW WORKOUT CLOTHING
One of the largest obstacles during Autumn/Winter is the weather – it's C-O-L-D. If you stay in the UK or somewhere which experiences pretty cold conditions during A/W then it can be too easy to just use the "it's too cold for outdoor bootcamp" excuse. Trust me, I've used this many a time in the past. To combat this, invest in some new Autumn appropriate workout clothes. Not only will this encourage you to nip out for that early morning jog but it'll actually make you feel good. I don't know about you but whenever I invest in some new workout clothing that fits well and looks good it always makes me actually 'want' to workout! I'm actually due a little workout wardrobe refresh and have my eyes on some gorgeous ladies gym leggings from Jack Wills as well as this amazing blush pink hoodie – is this not just me in a hoodie?!
2. TRY SOME HEALTHY AUTUMN RECIPES

For healthy Autumn inspired recipes, Pinterest is your friend! I could scroll through endless yummy healthy recipes on Pinterest for hours and not get bored! Enjoying what you eat is SO important. There's no way you'll stick to healthy eating if you don't enjoy what you're putting on your plate so check out what fruit and veg are in season (and that you like!!) and try incorporating them into some recipes. Figs and pomegranates are currently two of my favourite healthy snacks and have been helping me spruce up my salads. However if figs and pomegranates aren't your thing, fear not as there are so many other Autumnal fruits and vegetables to get creative with! I also find BBC good food amazing for Autumnal recipes – this squash and barley salad is next on my 'to try' list!
3. LOOK INTO FITNESS CLASSES/TRY SOMETHING NEW
If outdoor classes are your worst nightmare come Autumn/Winter then why not check out some other indoor classes in your local area. It's so easy to get stuck in a fitness rut which can sometimes make you feel unmotivated and a bit bored of doing the same old thing! As much as fitness is important I also believe you actually need to enjoy doing it for it to work in the long run – if running 10k on the treadmill isn't your thing then don't do it! You'll only end up associating negative thoughts with exercise then you'll ultimately lose motivation to exercise at all…and that's not helping anyone! So my tip would be to source out some new and fun classes! It's all about trial and error, so pick a whole bunch of new classes and try them all out! Who knows you might end up loving them all! Next on my list is hulafit…yes, you guessed right – actual hula hooping! Who said exercise had to be boring eh?!
4. SET SOME GOALS – BUT NOTHING UNACHIEVABLE
For me, setting goals is SO important especially during Autumn/Winter – nothing unachievable; just something to work towards and to keep that motivation up! If this means losing a little bit of weight; trying out at least one new healthy recipe a week; or keeping on top of your 5 fruit and veg a day – great! A goal is a goal, no matter how big or small. I'd also recommend noting everything down in a journal – be that your everyday diary or a journal specifically for health and fitness. If you note things down – dates/times when you're going to actually exercise or try out that new healthy recipe then you're more likely to follow through on it. Don't rely on 'how you feel', i,e, Morning Run – "I'll see how I feel tomorrow". Nope. Put it in the diary. I.Will.Go.For.That.Run.
And that's my top 4 tips for staying fit and motivated during the colder months. I'm by no means an expert when it comes to health and fitness but these tips always help get me through so hopefully they might help some of you too!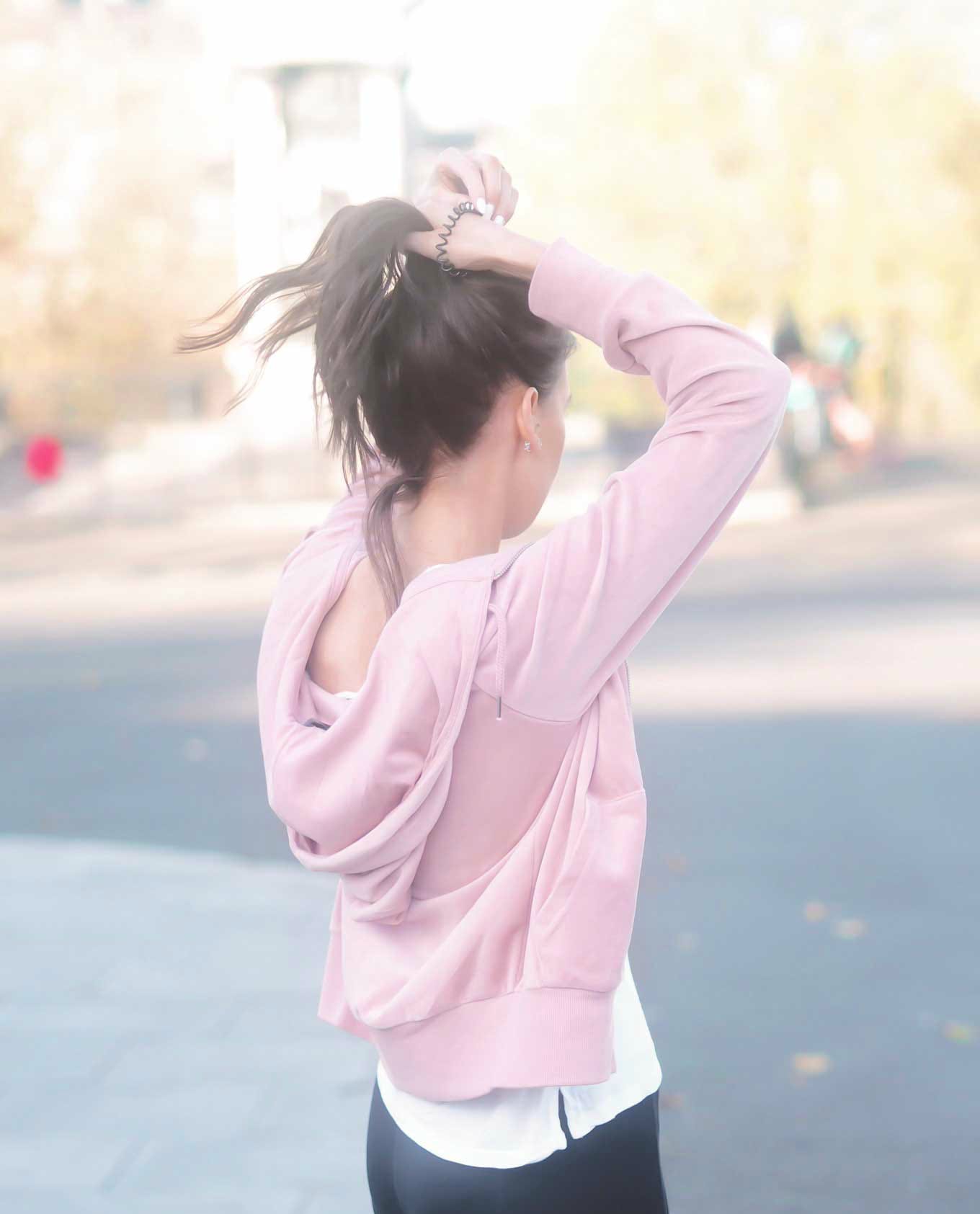 PIN ME!!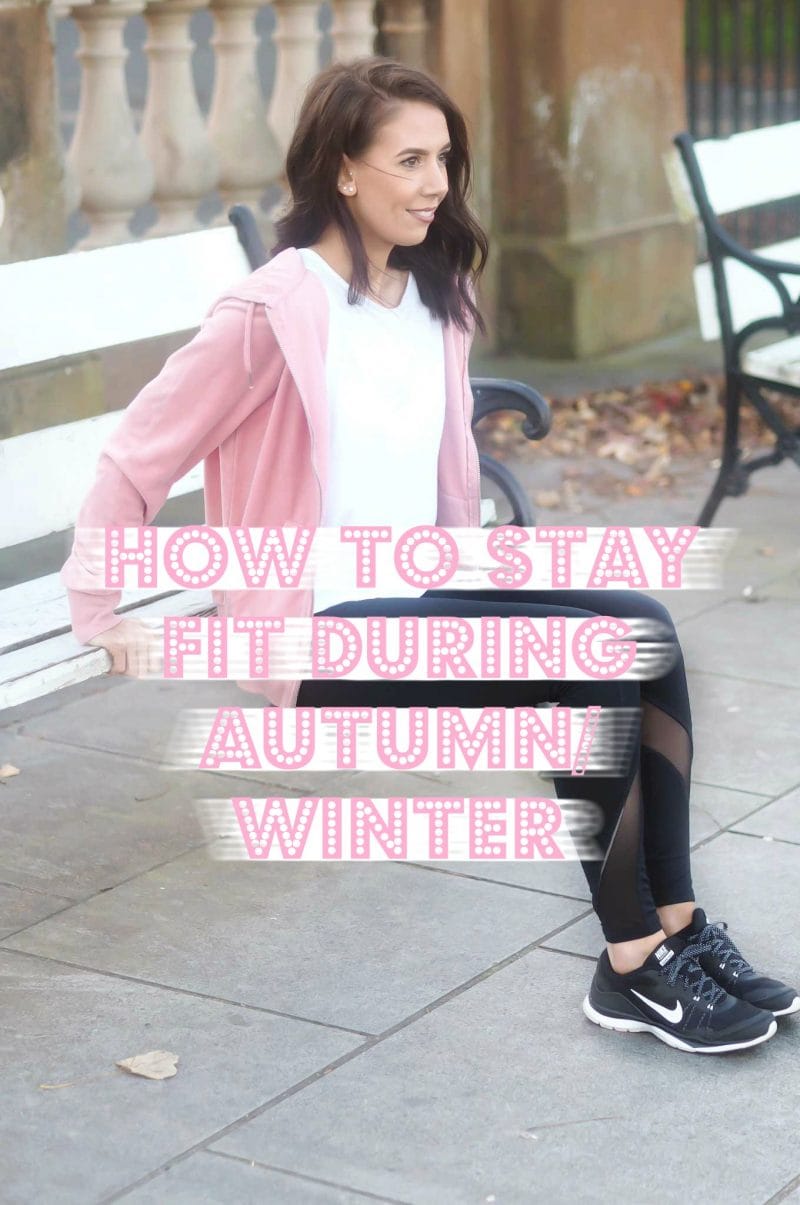 Remember to follow me on Bloglovin and subscribe to my youtube channel so that you never miss a blog post/video!
SHOP THE POST:
Lots of love,
Chantelle xx
This post is in collaboration with Jack Wills. All opinions are my own.
Affiliate links may be used.