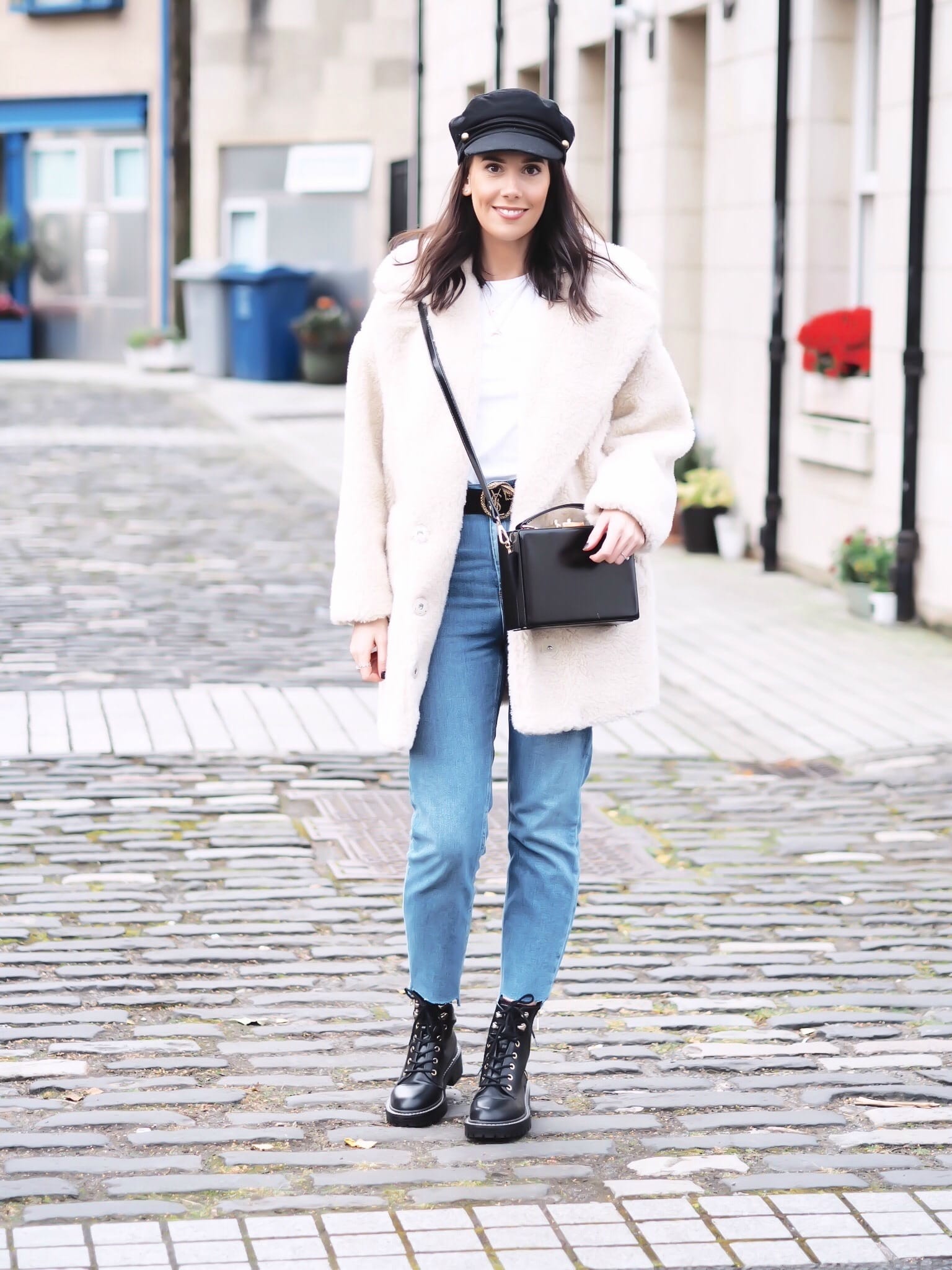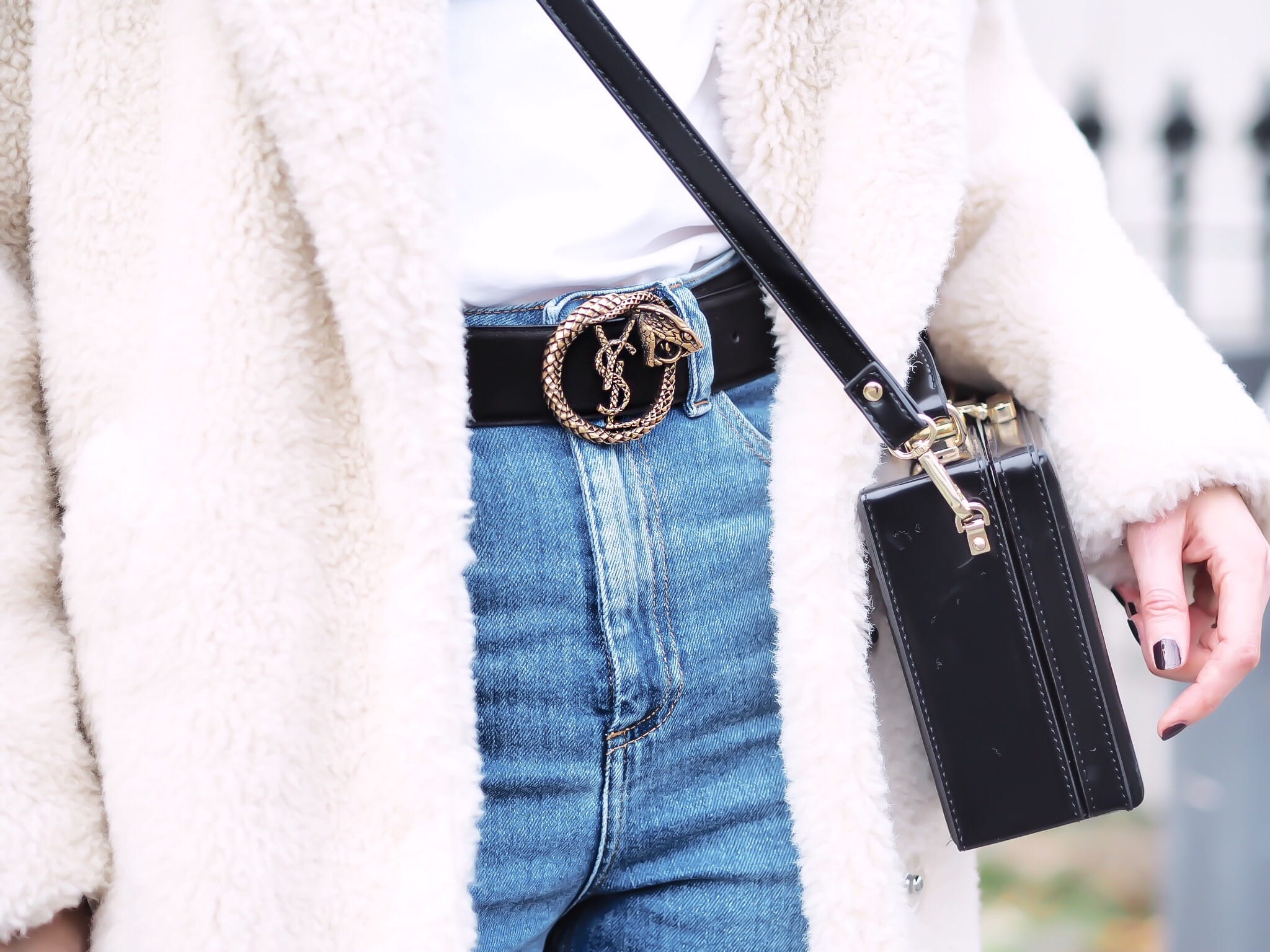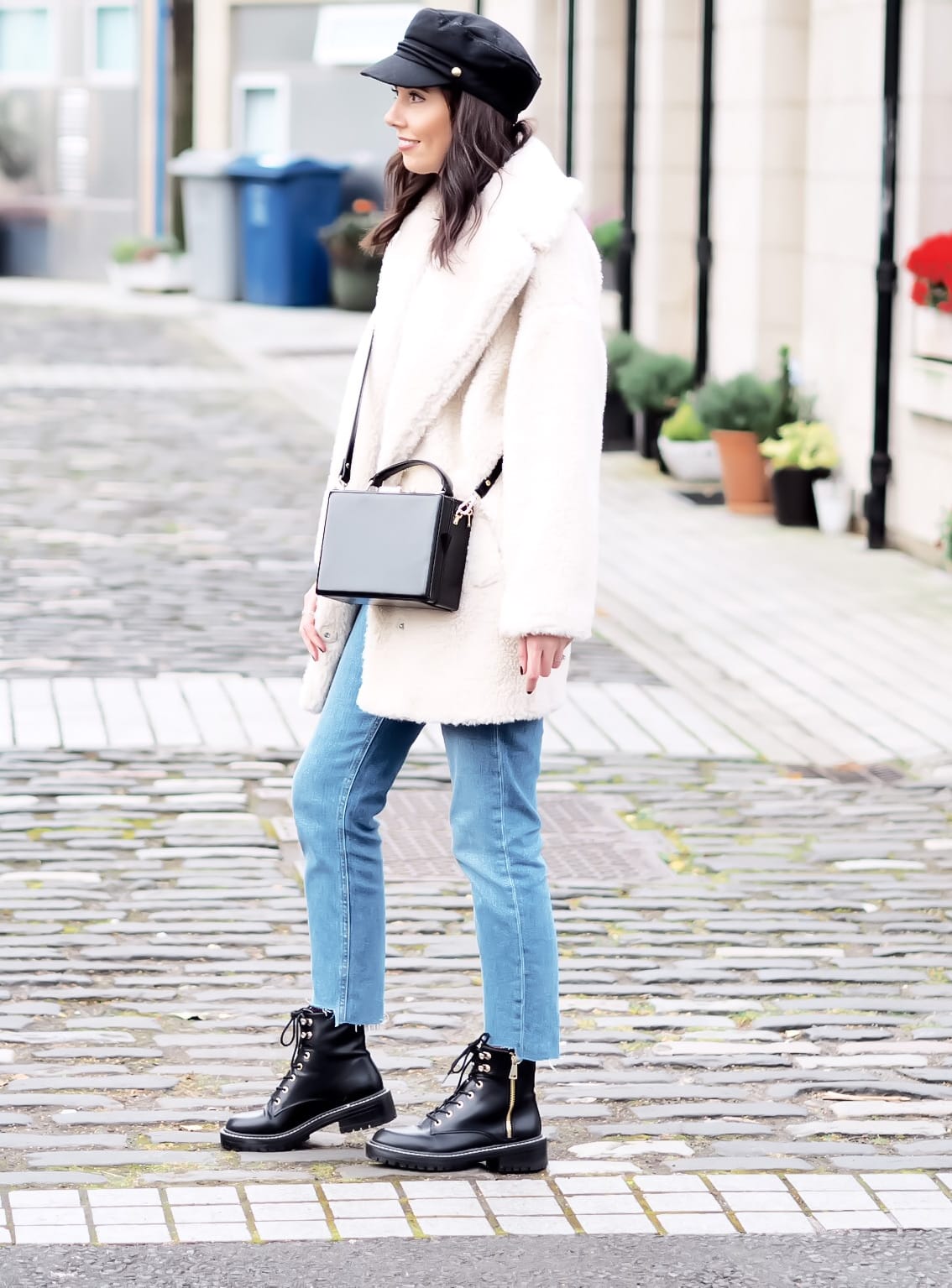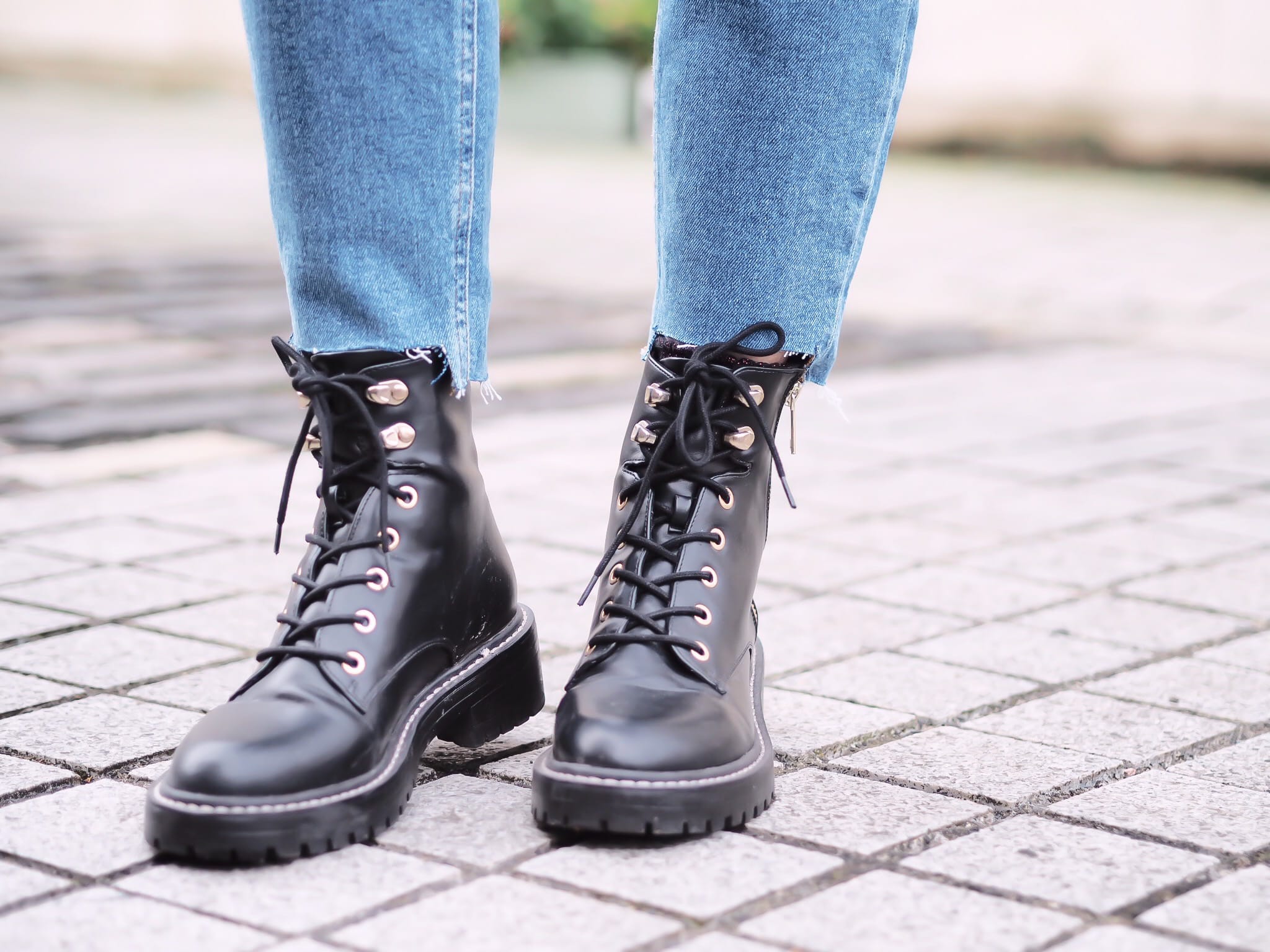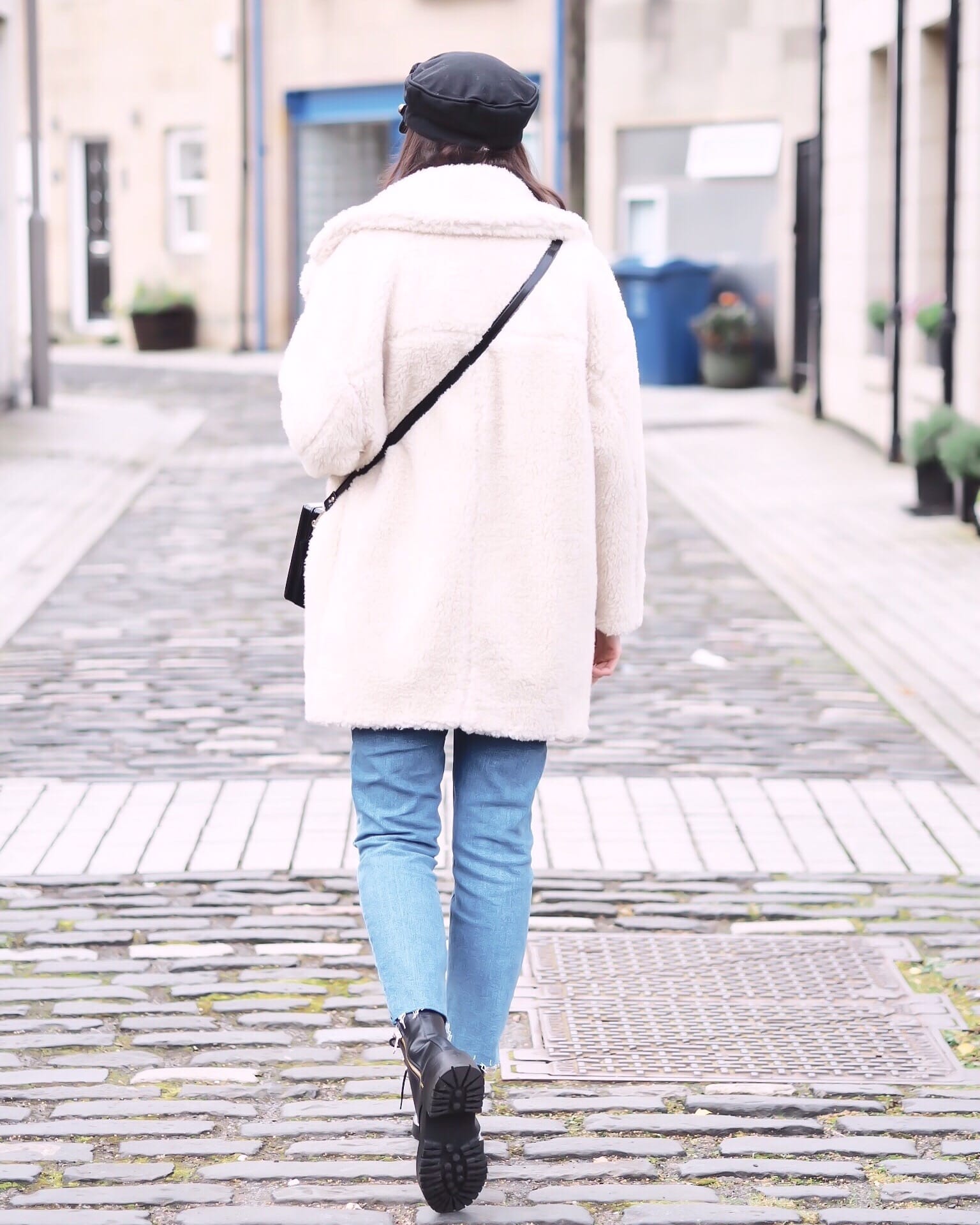 Since Autumn is in full swing I thought today I'd share with you my top 5 Autumn/Winter Fashion trends worth investing in! Ok, so I hear you saying "but Chantelle, I thought you didn't like trends?!" Well guys and gals, today's post is all about those current Autumn/Winter fashion items that may well be topping the trend radar at this very moment, but let me assure you they are most certainly worth the investment in the long term…let me jump straight on into it!
1. THE BAKER BOY HAT/BERET
If you follow me on Instagram these little accessories will not be a surprise. I've worn my baker boy cap practically every single day since it first landed on my head! But fear not, there's a new headwear accessory which might just take the hotspot and it's my new beret(s). I've picked up a couple from Accessorize – black and nude obvs, since I'll be able to wear both with everything in my wardrobe. Obsessed is an understatement. If you were a sofa spectator during NYFW week this year (like me) then you'll have seen both the beret and the baker boy don the head of the fashion elite; I don't think either will be disappearing any time soon! I'm rather happy to be honest. I've always loved berets so I already have a couple in my stash!
2. THE TEDDY BEAR COCOON COAT
If you read my last post (here) you might have noticed that I still feel a bit sour about the fact that I missed out on Topshop's Borg Cocoon coat last Winter so when it made a reappearance this year I snapped it up! Again, teddy coats/faux fur cocoon coats are everywhere at the moment and they're possibly one of my fave trends. The great thing though is that the teddy coat has been around since the 70s, and continuously makes a reappearance so it's something that you'll have in your wardrobe for years to come. If I could invest in one item of clothing this A/W it would be this! It's both cosy and practical and looks amazing with everything!
3. THE BIKER BOOT
Ahhh biker boots, why did it take me so long to snap you up?! These beaut Dr Marten boot dupes are my new fave thing. I actually picked them up at the start of the year so I've really only started wearing them now but they literally have not left my feet since rediscovering them. Givenchy and Chanel always bring out some amazing Winter biker boot offerings and this year the high street have some amazing designer dupes – think pearls, embroidery and allll the buckles! I've linked some of my favourites below.
4. THE OVERSIZED CHUNKY KNIT
It wouldn't be Autumn without a good chunky knit or two. Think pastels, tassels and chenille fabrics – these are all my favourites! I love nothing more than snuggling up in a good oversized chunky knit and high waist jeans – Autumn style and comfort at it's best if you ask me! On this particular day it was pretty mild so since my cocoon coat was snuggly enough I opted for a plain white tee…somehow I can see me reaching more for jumpers now that mid October has arrived.
5. THE BOX BAG
Cute little box bags made a huge statement at LFW this year. My favourite from the picks were the miniature luggage inspired offerings and this little Mango box bag has alll the Gucci/Aspinal vibes! It was such a bargain and also comes in a gorgeous shiny red patent (that I might also have to pick up…sorry not sorry). Now you might be thinking that they're super impractical but the bigger the bag I carry around, the more junk I find to fill it so in my opinion it's a bit of a life/shoulder/back saver!
And that's my top 5 Autumn/Winter trends to invest in. Like I've said many times before, investing in proper 'trendy' items isn't really my thing anymore. I'd much rather pick and choose items that might be 'in' at the moment but will never really go out of fashion in the long-run and that is definitely the case for all of these! I won't lie these pieces are 100% going to be making a few repeat appearances on my insta….soz in advance!
SHOP THE LOOK:
Remember to follow me on Bloglovin and subscribe to my youtube channel so that you never miss a blog post/video!
Lots of love,
Chantelle xx
This is not a sponsored post. Affiliate links may be used.
PIN ME!