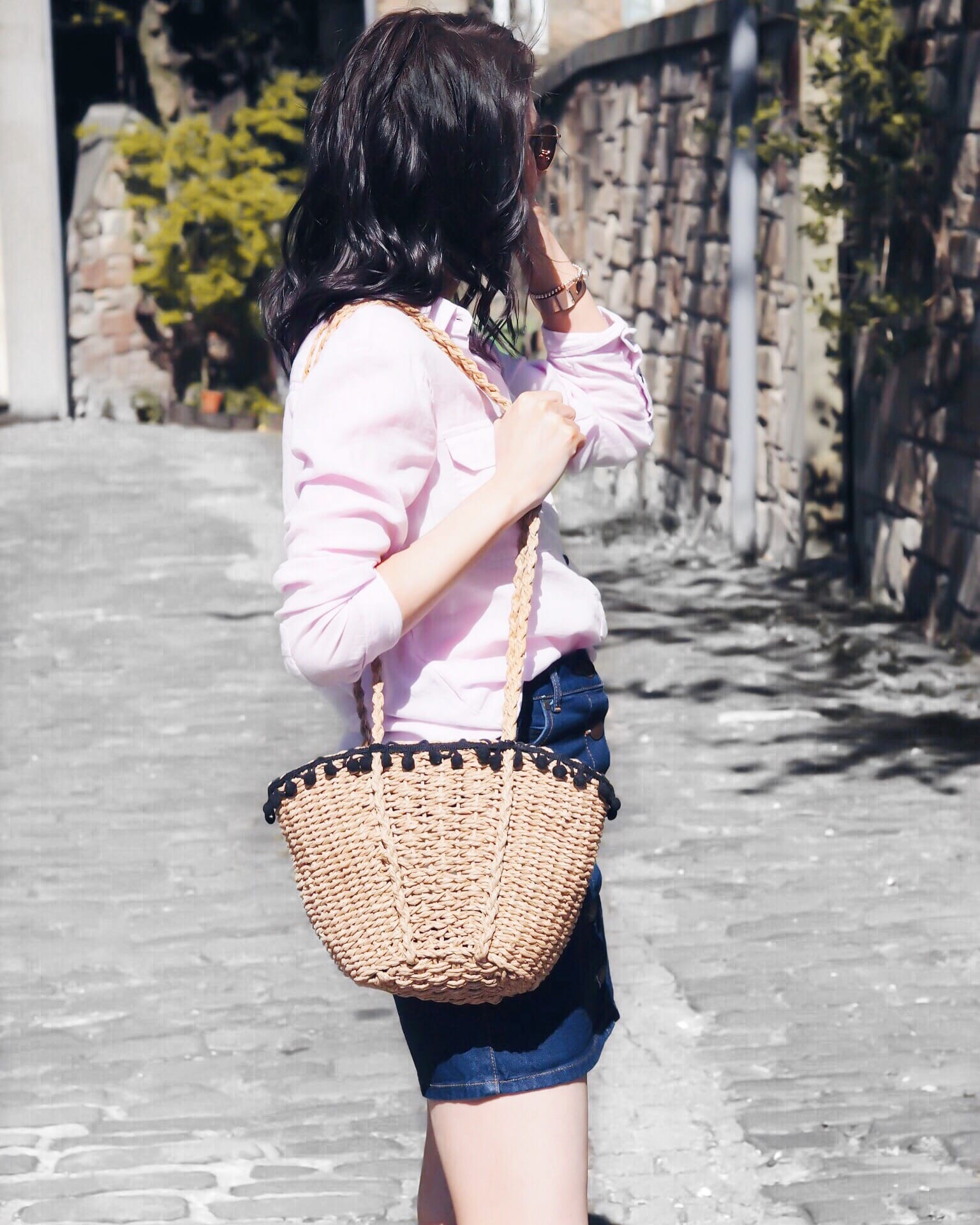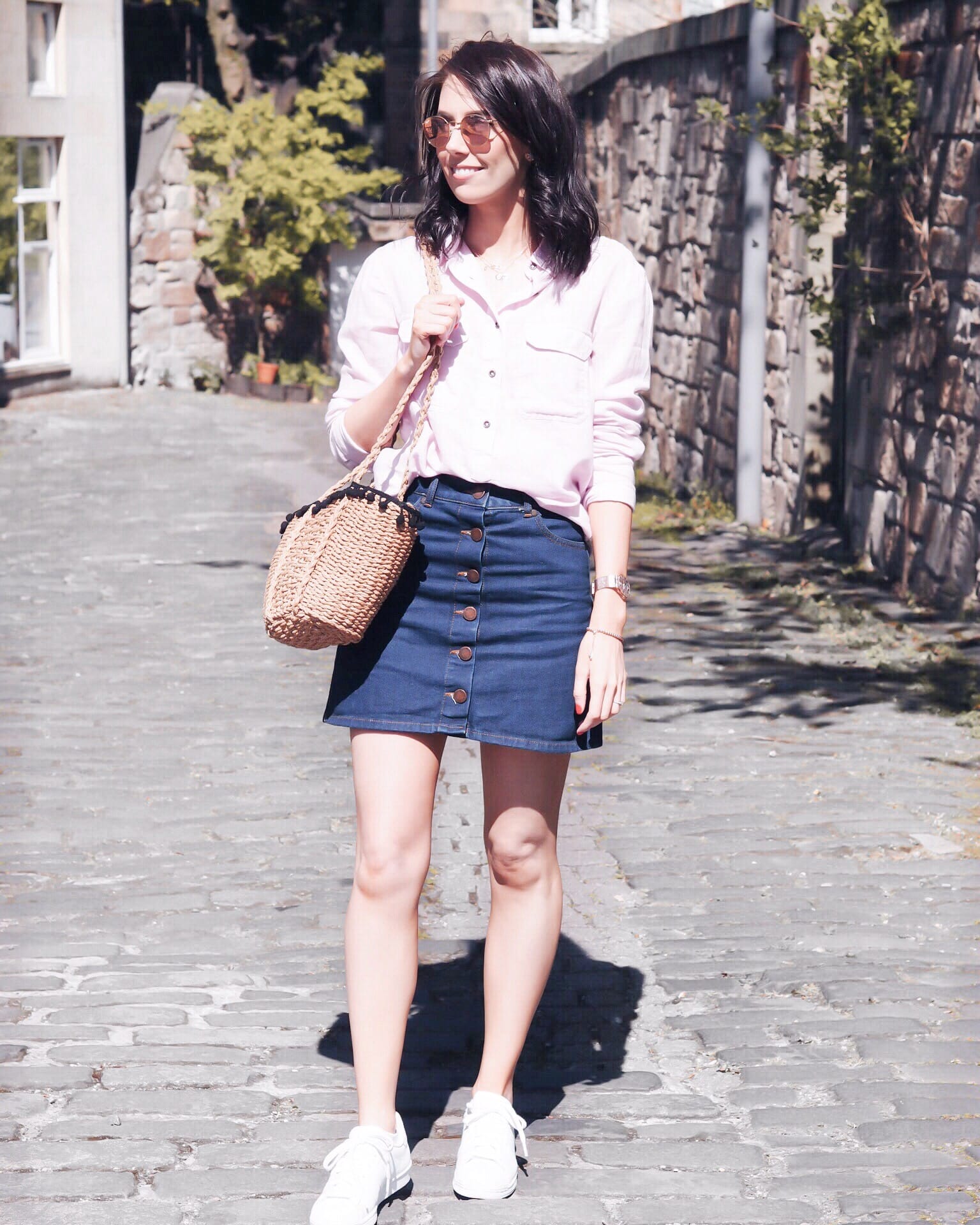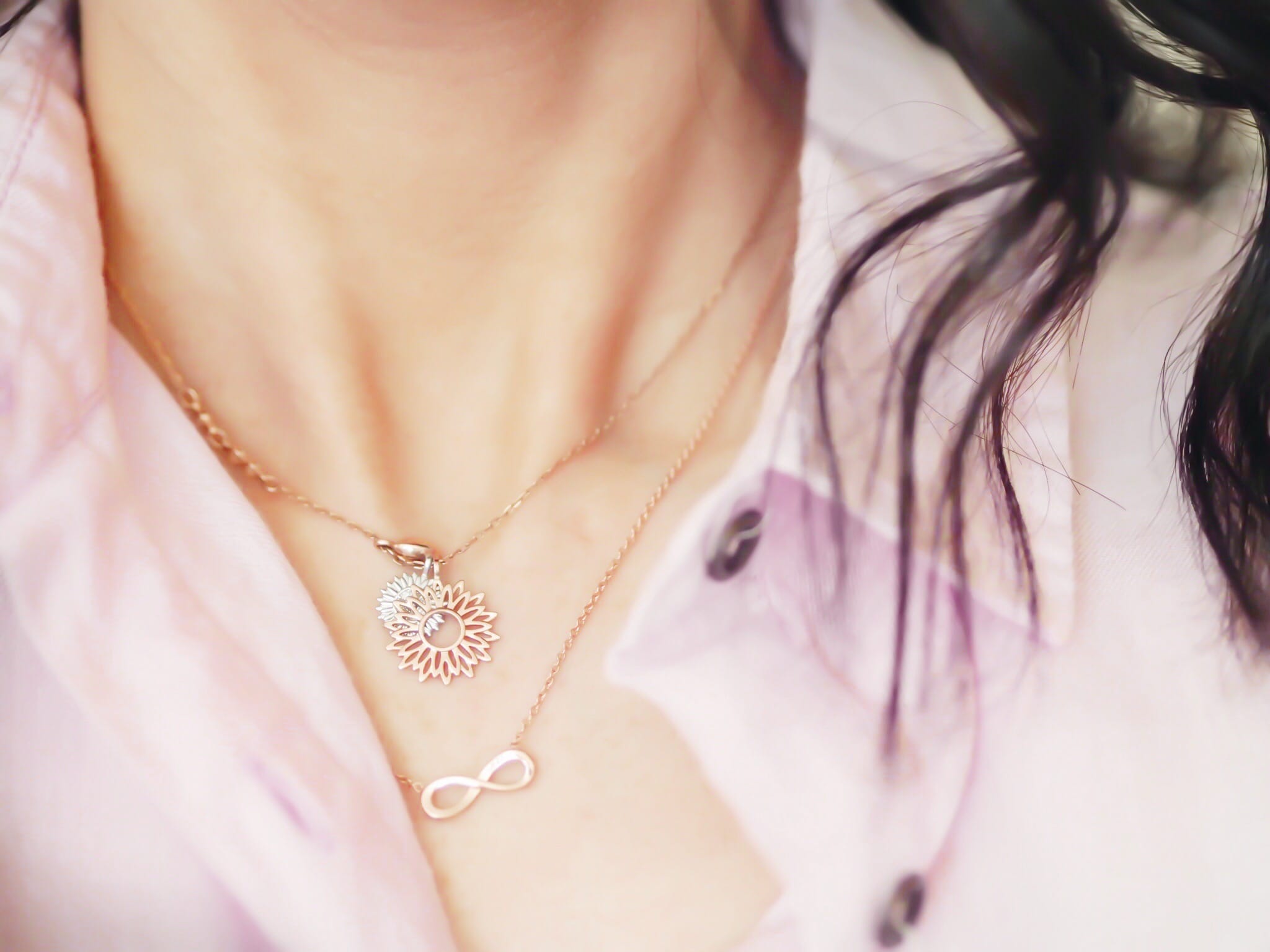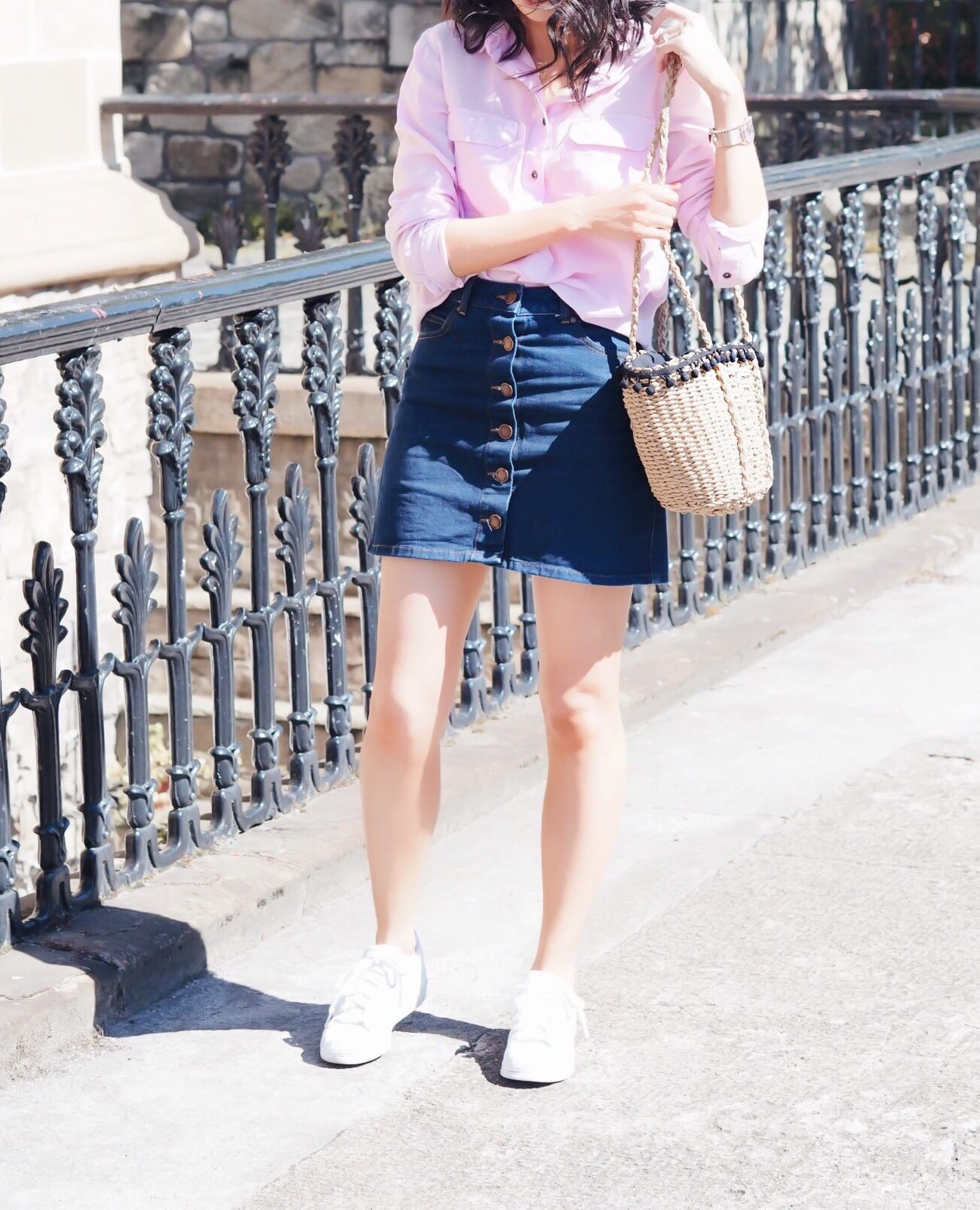 Mango Pink shirt (similar) | Miss Selfridge Demin skirt (similar) | Zara basket bag (similar) | *jewellerybox infinity necklace |
In case you haven't noticed I'm having a huge moment with pink. It's funny because I'm pretty much a black/white/grey kinda gal but there's just something about blush pink tones that I love. I think it's the fact that in my eyes it's still pretty much a neutral and goes with so many different shades. So of course when the sun shone in Glasgow (ahem, a few weeks ago) I knew exactly what I was going to wear – PINK. It's really easy to wear, fun with the hint of colour and comfy at the same time – everything I look for in a Summer outfit really so I thought I'd share my top 5 tips on how to wear pink this Summer for all you colour-phobes out there!
1. CHOOSE A STATEMENT ACCESSORY
As I decided to inject some colour via my shirt here, I decided to opt for this cute little Zara basket bag but if you're not one for colour or aren't used to wearing pink in general why not choose one statement piece to inject some pink. My favourite pink accessory (shown here) is my beloved Marks and Spencer pink embroidered bag which is now back in stock! Hooooraaaaay! The amount of questions I get about this bag is not surprising. It's simply stunning, a bargain and a Gucci dupe – what more could you want really?!
2. PINK AND WHITE
There's nothing that screams Summer more than pastels and white – to me anyway. For a colour-phobe such as myself breaking up pink with some white is one of my favourite ways to inject a little bit of colour without feeling too bold. There's so many ways to style a classic crisp white (or in this case, pink) shirt. Team with a white denim skirt, or white cotton trousers and trainers for a smart casual looks that'll keep you cool and comfy all day! If you're not into shirts, a plain blush tee will look just as good. I should mention that blush pink looks pretty good with any neutral colour palette though so experiment with light greys and oatmeal shades! Next on my outfit radar is some wide legged white trousers with a floaty blush pink top…stay tuned for that!
3. LIGHT WASH AND INDIGO DENIM
We all know my love for light wash and indigo denim. It's pretty much all I wear these days. There's just something so laid back about these shades and they look so good with pink tones. Not only that, it's a super easy way to incorporate a little bit of colour into your Summer wardrobe without being 'too girly' if that isn't your thing.
4. YOU DON'T HAVE TO BE GIRLY
Talking about being girly, I think to a certain extent whenever we think about pink we think of girly things…it's how we've been brought up. But with blush and lighter shades of pink it's a whole different ball game. It's chic, neutral and sophisticated all at the same time so don't be put off by wearing it because you don't think you're much of a 'pink' person.
5. ALL BLACK OUTFIT
OK, to all my ladies out there who will only stop wearing black when a darker colour is invented I've got your back! As much as I'd opt against wearing an all black outfit when the sun is shining I understand your dilemma…some of us just love black and y'know what, blush pink and pastel pink looks amazing teamed with black! Throw on your black jeans and opt for a pink tee shirt and you're good to go!
And that's my top 5 tips on how to wear pink this Summer. Please remember this is just how I'll be wearing pink this Summer but there's really no right or wrong way! It's all about experimentation and wearing what you feel comfortable in! You do you!
SHOP THE LOOK:
What do you think of the pink trend? If you're not a fan of pink, what's you're favourite Summer shade?
Remember to follow me on Bloglovin and subscribe to my youtube channel so that you never miss a blog post/video!
Lots of love,
Chantelle xx