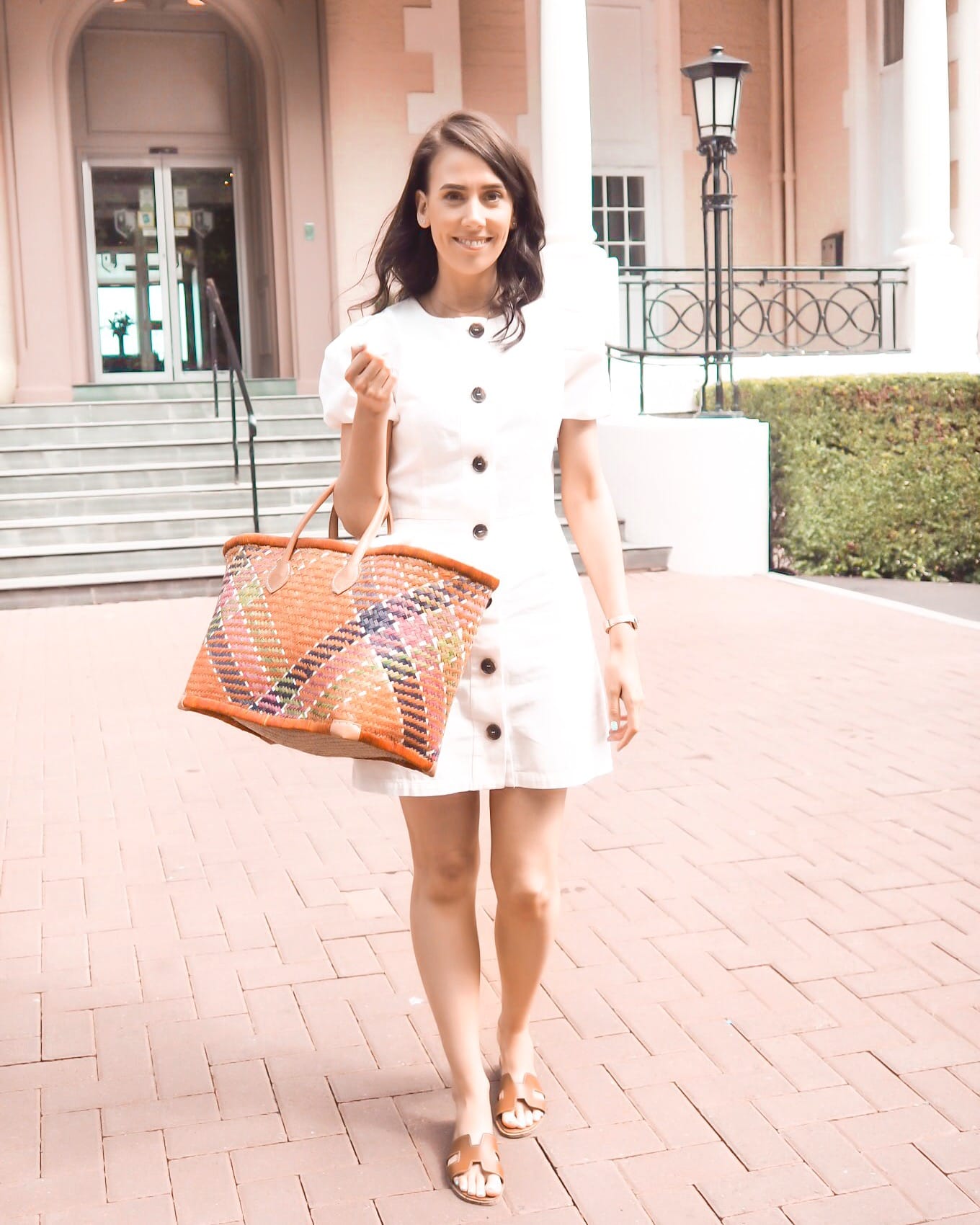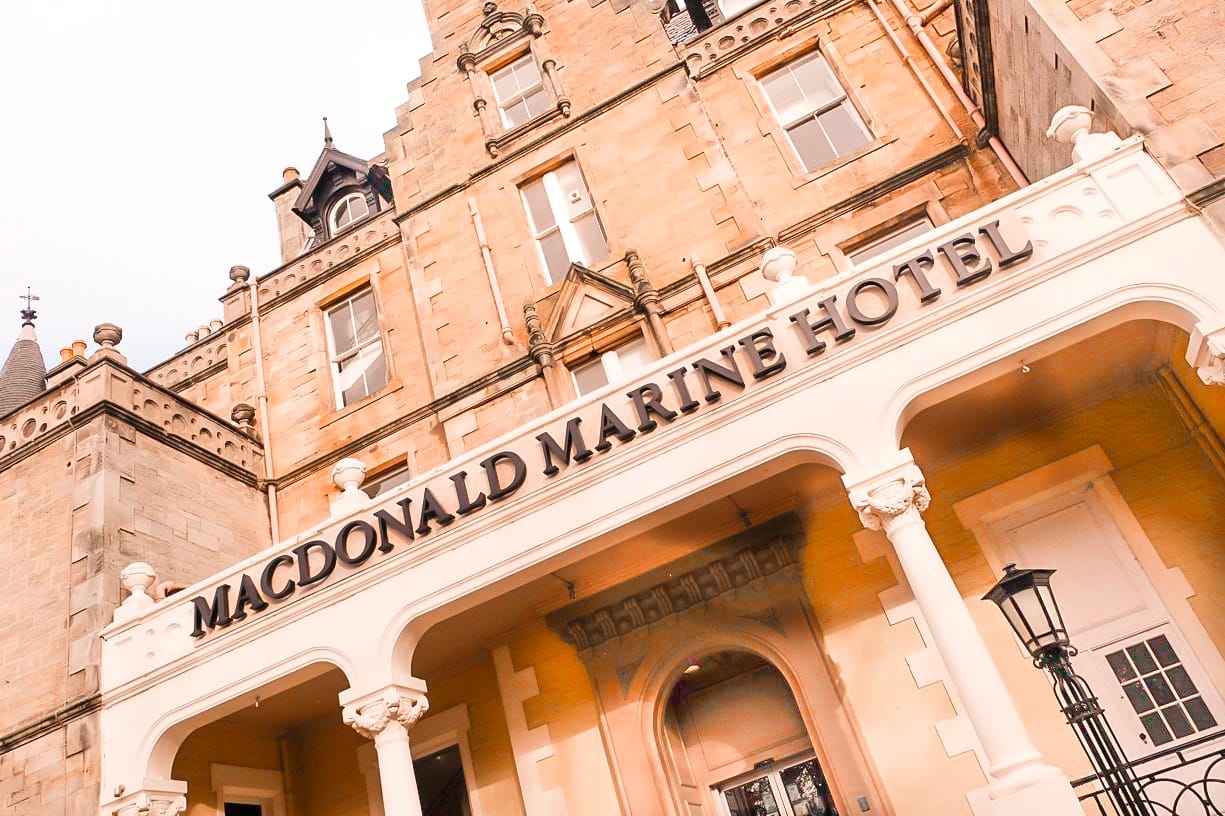 Ahhh Summer you've came a few weeks earlier than expected and I have to admit it's very welcomed! The past few weeks the sun has been shining in Glasgow. Despite the glorious sunshine though I've had very little time to enjoy it so a wee couples spa day at Macdonald Marine Hotel & Spa was just what I needed. Situated in North Berwick, the East Coast of Scotland – just a 30 minute drive outside of Edinburgh – the stunning hotel boasts 19th century Victorian architecture with a gorgeous coastal setting. The views really are spectacular and we couldn't have chosen a better day to enjoy it with not a single cloud in the sky!
THE SPA
Equipped with a steam room, cold room, sauna, pool and outdoor hydro-pool as well as a full range of massage therapies, rejuvinating facials and makeovers, manicures, pedicures – the spa really does have EVERYTHING you could want from a spa day (and more!) In fact they've also recently just opened up a brand new gym so if you fancy a wee workout pre pamper then that's also an option. In addition to our treatment (which I'll be talking about later) Darren and I spent most of our time in the sauna and the outdoor hydro-pool – the sun was beating down and it really couldn't have been better. Utter bliss. We went last Friday afternoon and although it was busy it wasn't overly crowded so we still felt we had plenty of space to relax and just enjoy being in each other's company.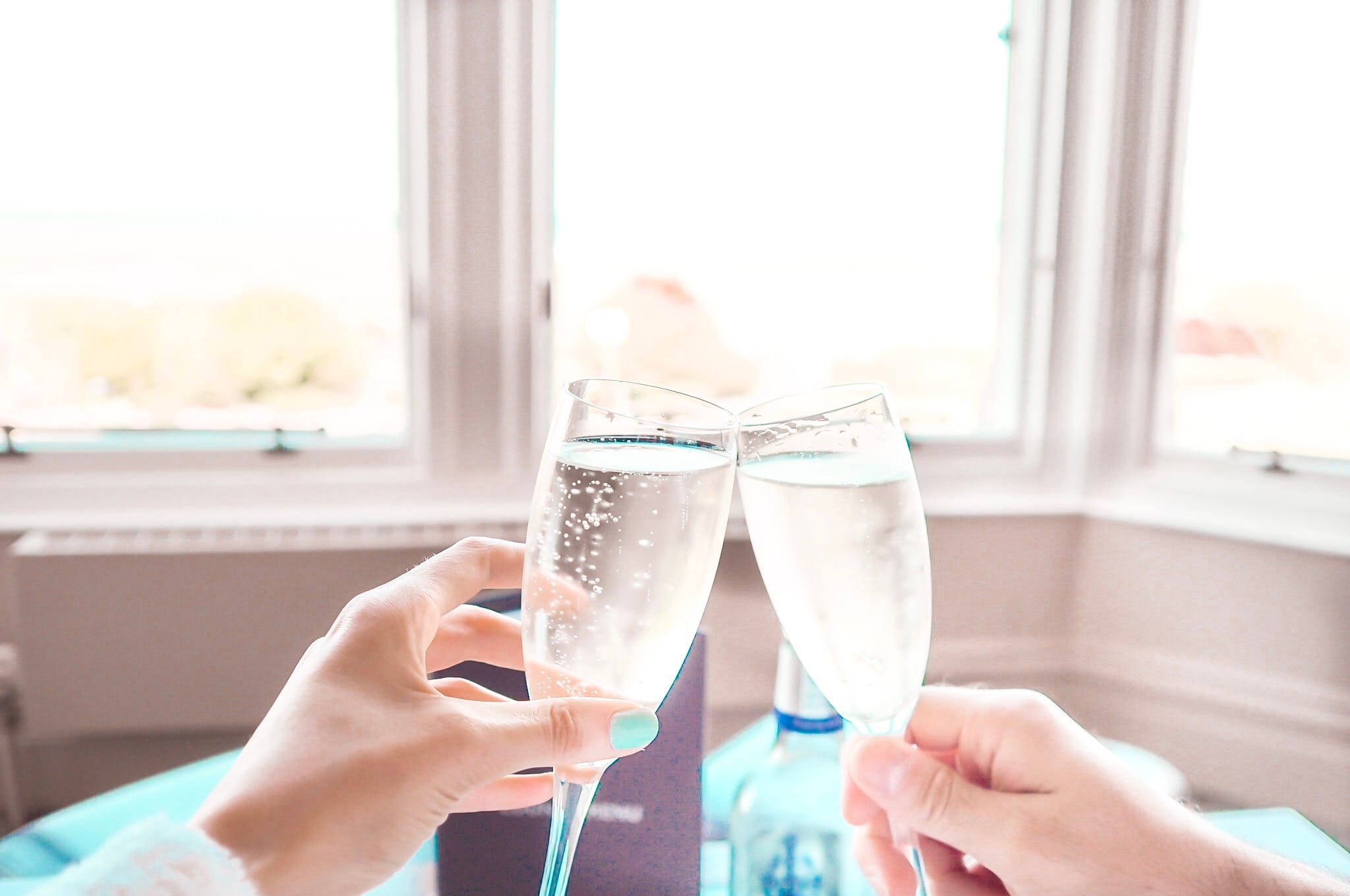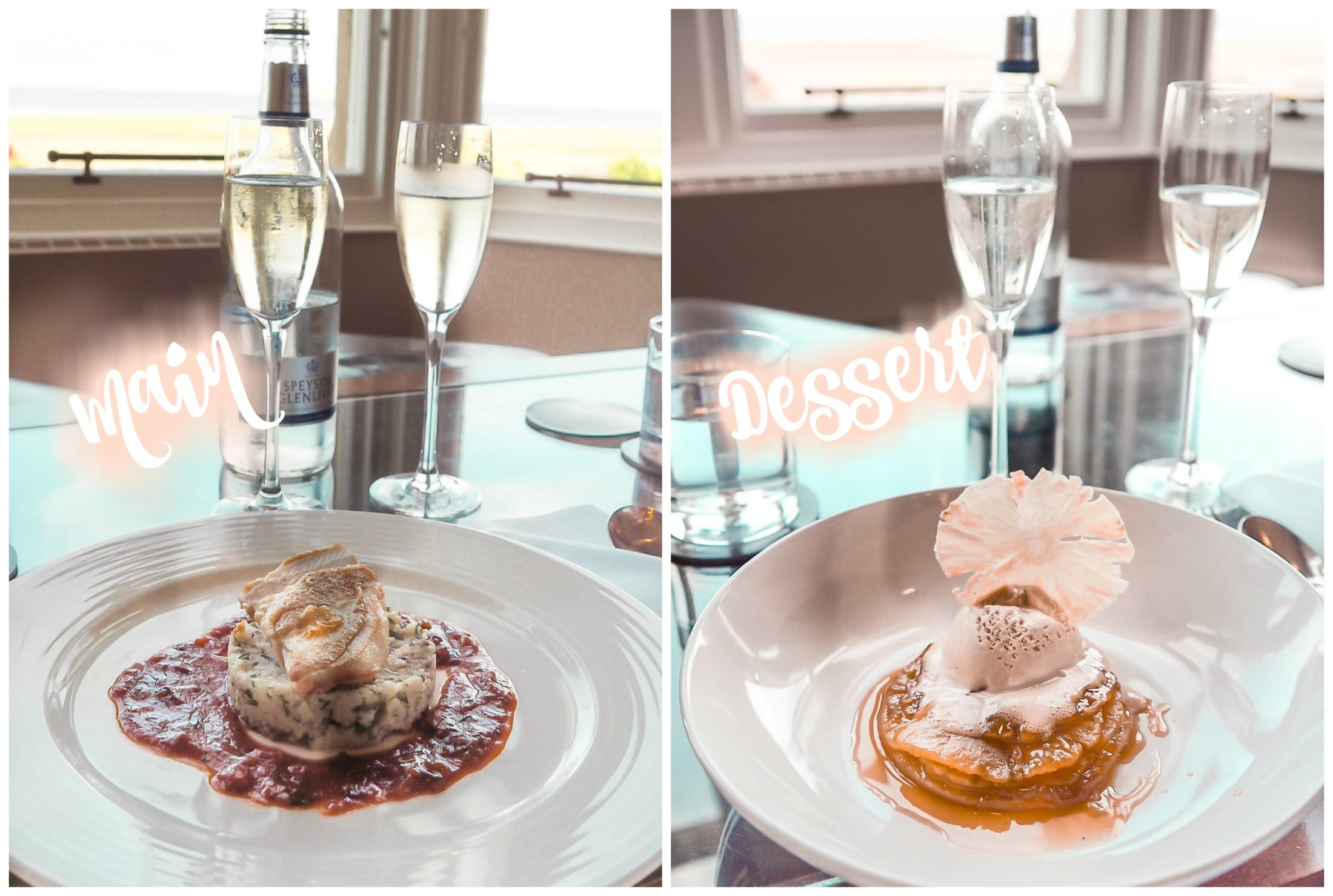 LUNCH WITH A VIEW
Before our treatments we had lunch in the bar area of the hotel. Donned in our bathrobes and slippers we sat on a gorgeous plush leather sofa looking out at the most spectacular views of the golf course and North Sea. The sky was so clear and blue and I could honestly have just sat there all day long. It's funny because the hotel is so grand yet we didn't feel a touch out of place sitting there in our bath robes and taking in the views. Of course we weren't just there for the views though – gorgeous as they were! Lunch was served in 3 courses: a choice of smoothie, main dessert and a glass of prosecco. We both went for the exact same dishes: the rejuvenating carrot and ginger smoothie, followed by the chicken and couscous and a delicious pineapple and pancake type dessert – all three were absolutely delicious! I've been for a few spa days now, usually served with afternoon tea but this by far is the nicest spa lunch that I've had. It was proper restaurant standard – beautifully presented and so delicious! I'd definitely go back there for lunch if I was in the area again.
THE HOSPITALITY
I feel like I need to give a special mention to the staff because they really were SO accommodating, professional and extremely friendly – particularly in the bar/restaurant area. Even in such a grand hotel we really did feel totally relaxed and at home.
THE TREATMENT
Now onto the best part – the treatment! We both had a 55 minute Elemis Pro-Collagen Age Defy Facial which included a neck décolletage massage, eye mask and mini head massage. I've had a few Elemis facials and always love them and this was definitely no exception. Magdalena who did my treatment was fab – I'm pretty sure I nodded off a few times it was that good and my skin was seriously glowy, hydrated and plumped afterwards. In fact it still is!! After our treatment we both sat a while in the Relaxation Room – we usually wouldn't spend that long in there but it was so lovely that we didn't want to move!!! Of course the relaxation rooms always have dimmed lighting so it's impossible to get any good photos but trust me when I say it was gorgeous and perfect for a post pamper nap (sorrynotsorry).
The only bad thing about the whole day is that we eventually had to leave and didn't get a chance to have a walk along the beach – next time! If you're on the lookout for a spa day either with your best gals or your better half I'd 100% recommend you check them out. The location is so idyllic and at only a 30 minute drive from Edinburgh or an hour and a half drive from Glasgow it's perfect if you're wanting a wee retreat to escape city life for a bit. If you don't stay in or around Glasgow or Edinburgh though fear not as Macdonald Hotels Spa Collection covers 20 locations across the UK with deals available throughout.
THE DEAL
The package we had was the Spring Age Defy Pro Collagen Spa Day which includes a 55 minute Elemis facial – using a lot of the Elemis Pro Collagen products (*spoiler, the Marine Cream is amazing) – a neck décolletage massage, as well as a hydrogel eye mask and head massage , use of spa facilities and 3 course lunch with prosecco for only £59 per person which is fantastic. I should also mention that this deal includes 10% off any further spa treatments you fancy too! You can find all of their current deals here for a spa near you.
Ps. for more of a sneak peek into what I got up to on the day you can check out my insta stories here (saved as a highlight on my profile!)
A huge thanks again to Macdonald Hotels for such a wonderful spa day.
Remember to follow me on Bloglovin and subscribe to my youtube channel so that you never miss a blog post/video!
Lots of love,
Chantelle xx
This post is in collaboration with Macdonald Hotels.
All thoughts, opinions and creative direction are my own.