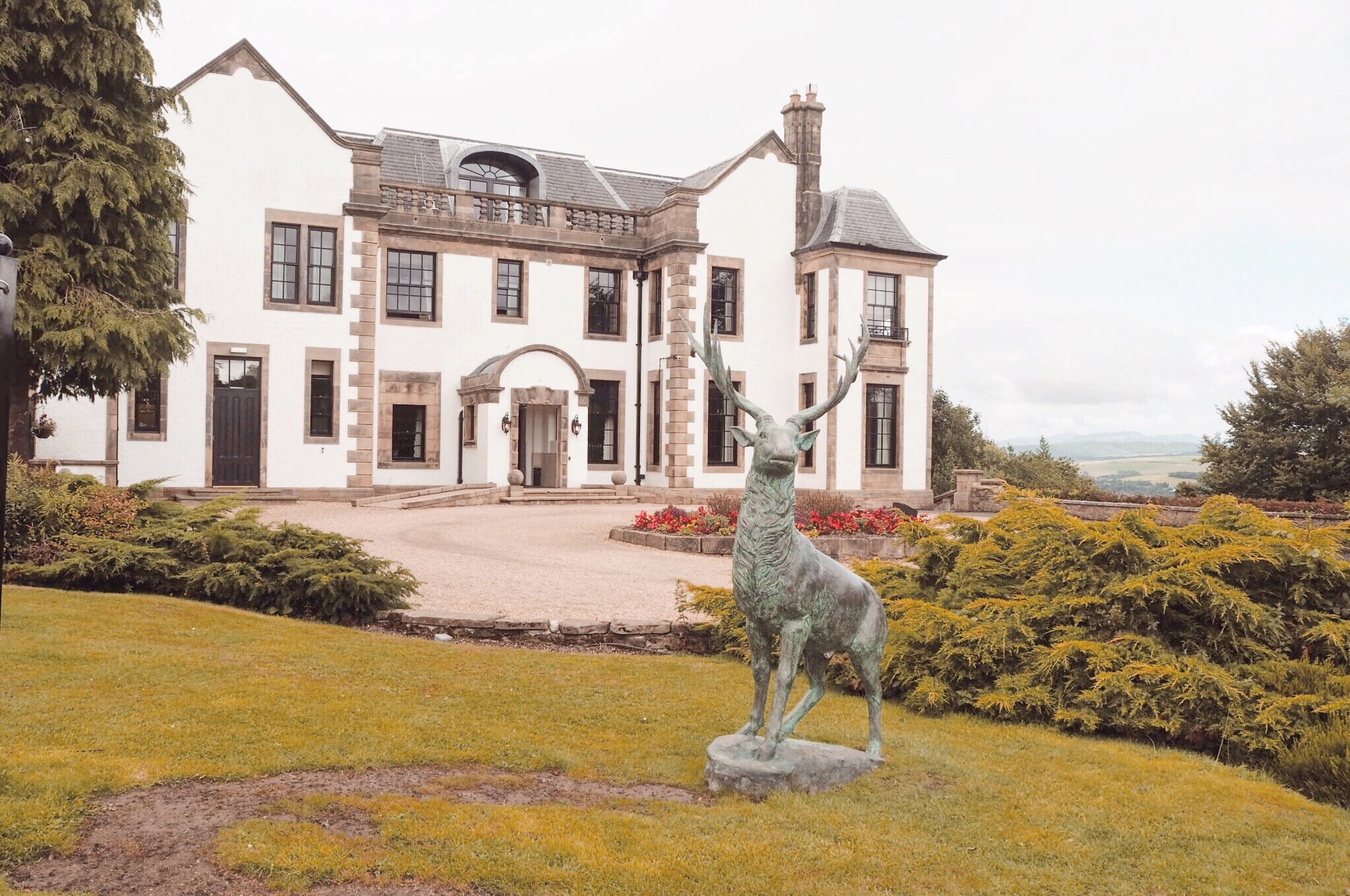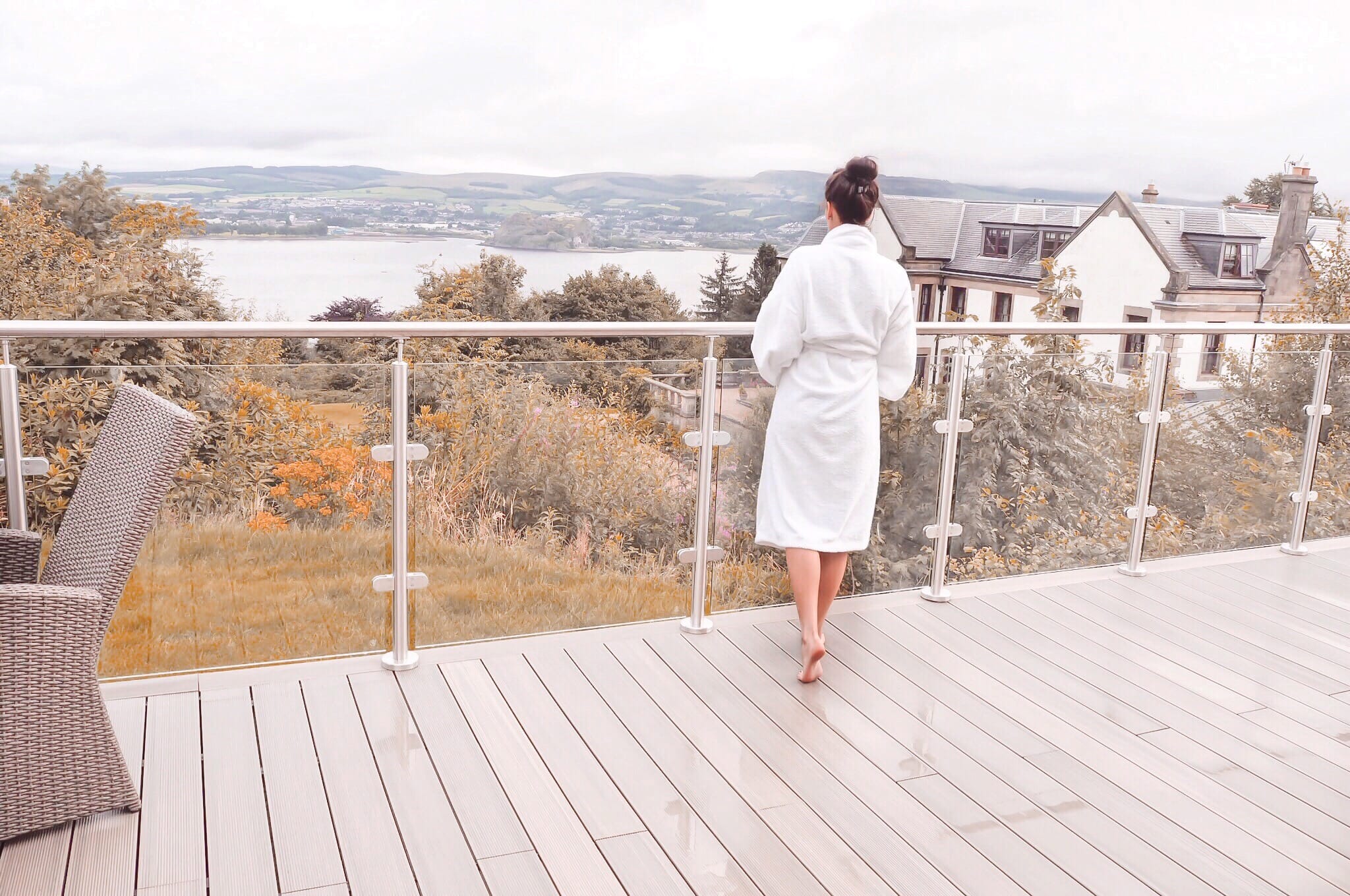 This post is in collaboration with Gleddoch Hotel & Spa.
Everyone loves a spa day am I right? With work culture in the UK becoming more and more demanding I truly believe it's so important, now more so than ever, to get a good work/life balance. This means treating ourselves to some down time every now and again. It's not only good for the soul and mind but it's 100% essential for the body – healthy body, healthy mind and all that jazz. With all that considered, myself and my best blogging gals Jess and Tatyana decided a little spa retreat was in order so off we skipped to Gleddoch Hotel and Spa for the weekend.
THE LOCATION
A short 20/25 minute drive from Glasgow City Centre sees you arrive at Gleddoch, a beautiful historic guest house and spa with stunning views of the Clyde, beautiful grounds, garden and their own golf course. The three of us couldn't believe how quickly we had arrived yet it was so far from the hustle and bustle of Glasgow city. Think trees, rolling hills not so far in the distance, a beautiful river and most importantly a feeling of peace and tranquility. Utter bliss in two words. I love the fact that it's only a 20 minute drive away yet it feels like you're tucked away in the countryside…the perfect escape without the dreaded long roadtrip.
THE ROOMS
If you follow me on instagram and you watched my story whilst we were away you'll already know how obsessed I was with my Executive Suite. The bed was super comfy and the bathroom…one word – goals! It was so luxurious and the Elemis bath and body treats were such a lovely extra touch. I also loved the little Scottish accents with the pink tartan bed throw which is perfect for out of town visitors and the icing on the cake had to be the stunning views of the clyde. It's such a perfect view to wake up to.
I have to give a mention to the other rooms in the house, particularly one of the lounges – the Camellia which was stunning! Just look at those yellow chairs! Tucked away at the side of the house I also spotted another room which looked like it would be perfect for weddings so if you're looking for a venue definitely check them out.

THE SPA/TREATMENT
Probably the most impressive (and the most important, let's be honest!) is the spa at Gleddoch. Recently refurbished and boasting beautiful, modern furnishings it's no surprise I'm already considering my next trip. All three of us opted for a back massage which was 100% the right choice – it was fantastic and we all agree it's one of the best we've had in a long time. I'd highly recommend Paula and Ashleigh if you decide to book yourself in. After our spa treatment we headed to the sauna/steam room followed by a dip in the pool and lastly some much needed chill time in the hot tub – the views really are incredible!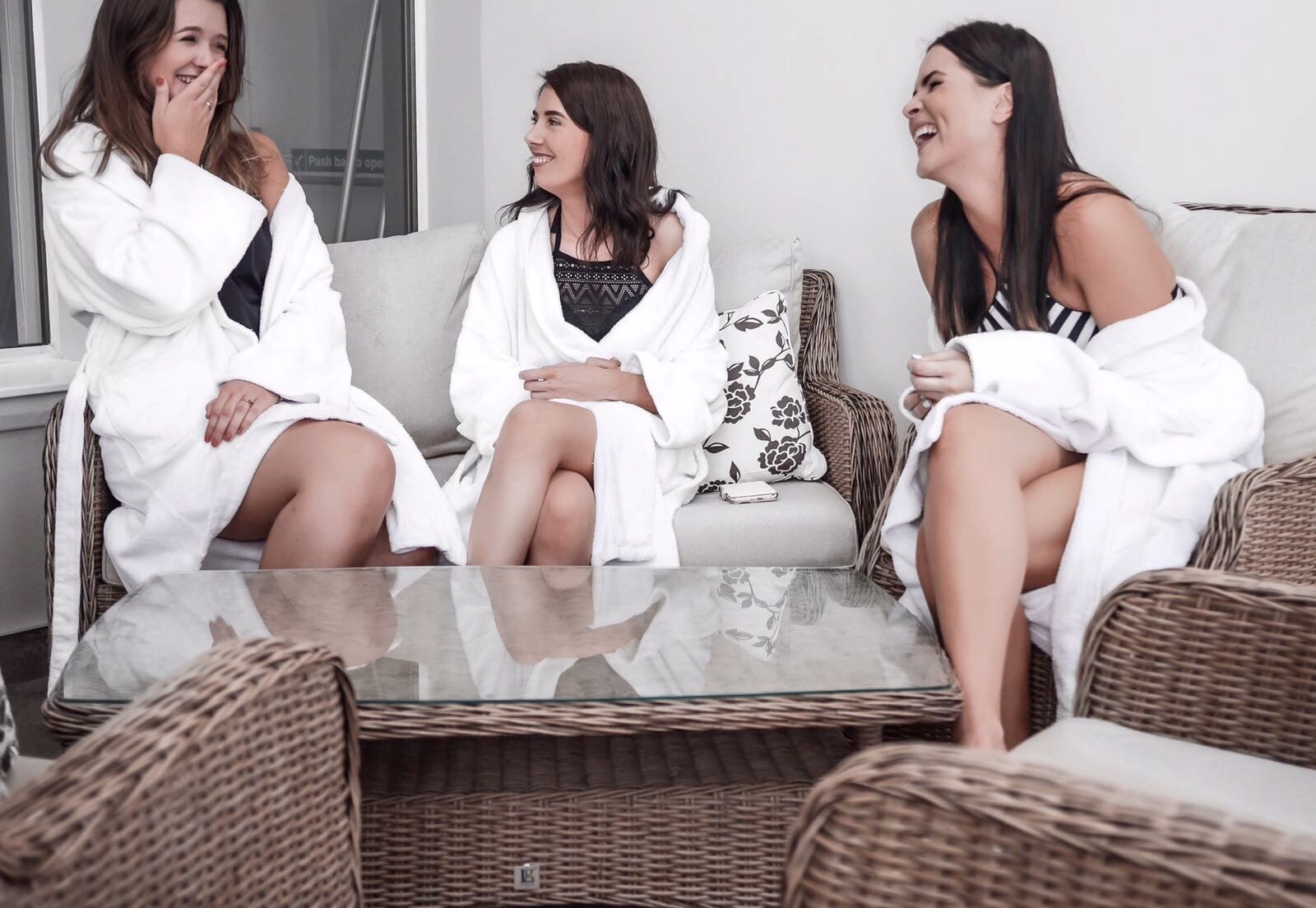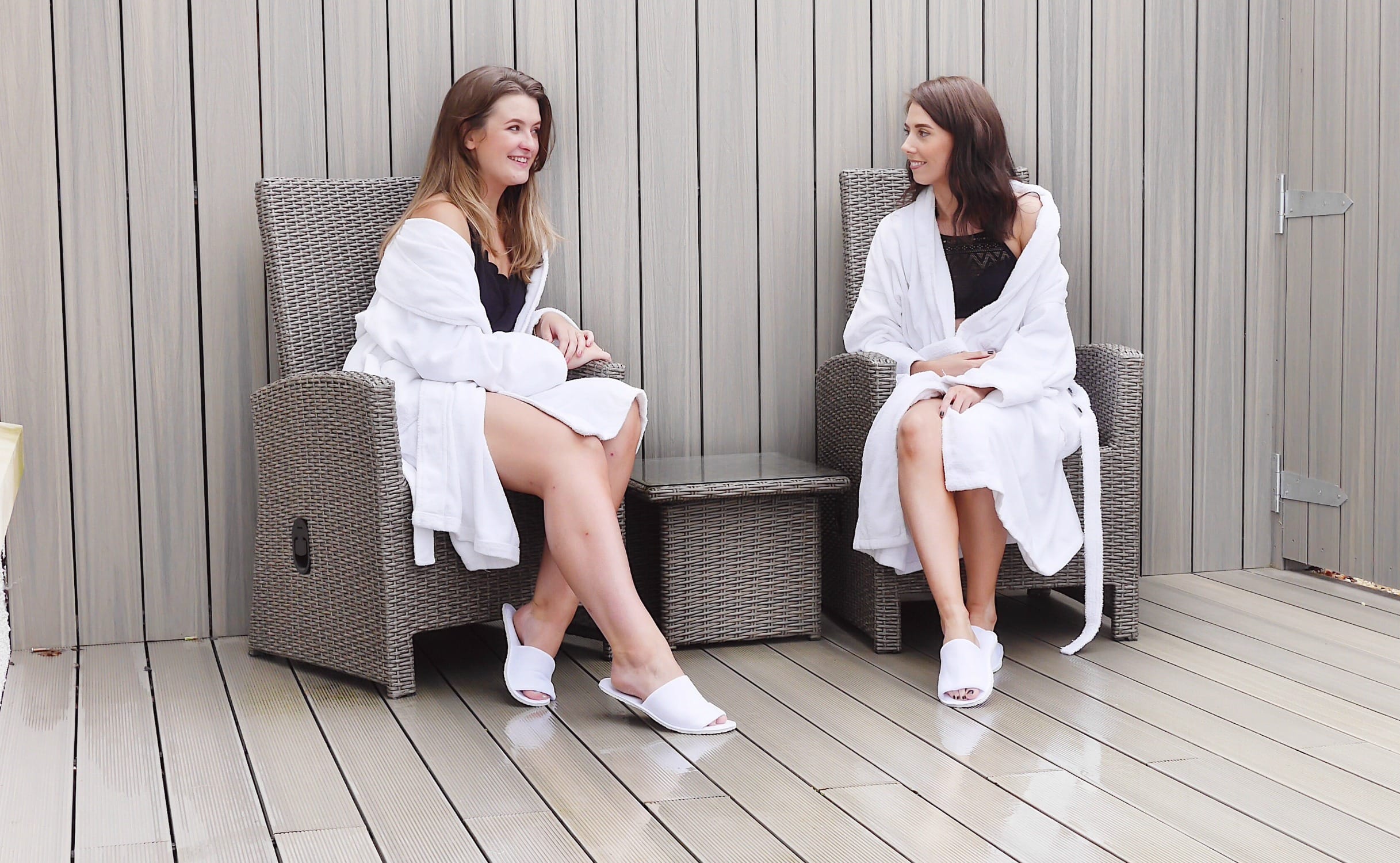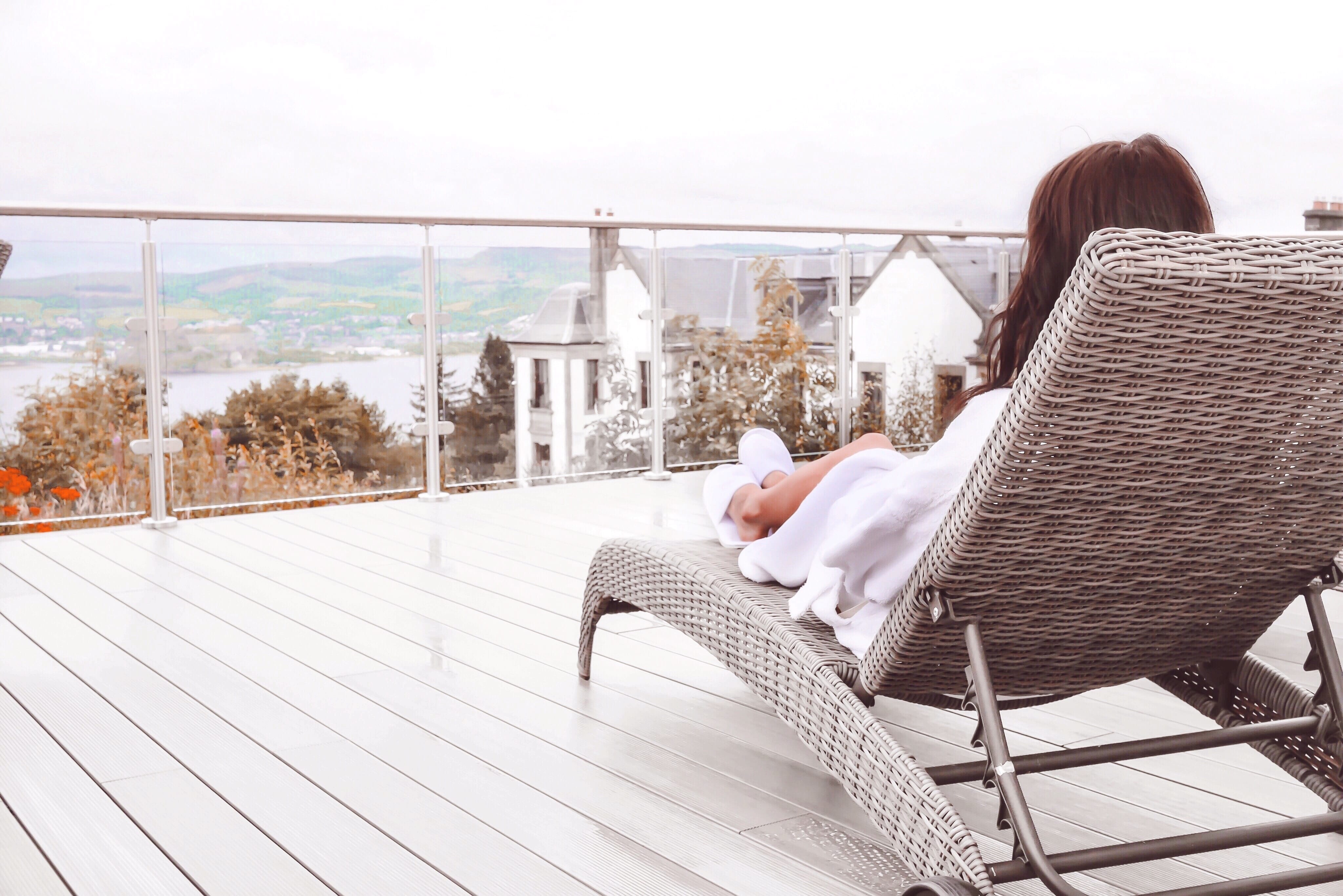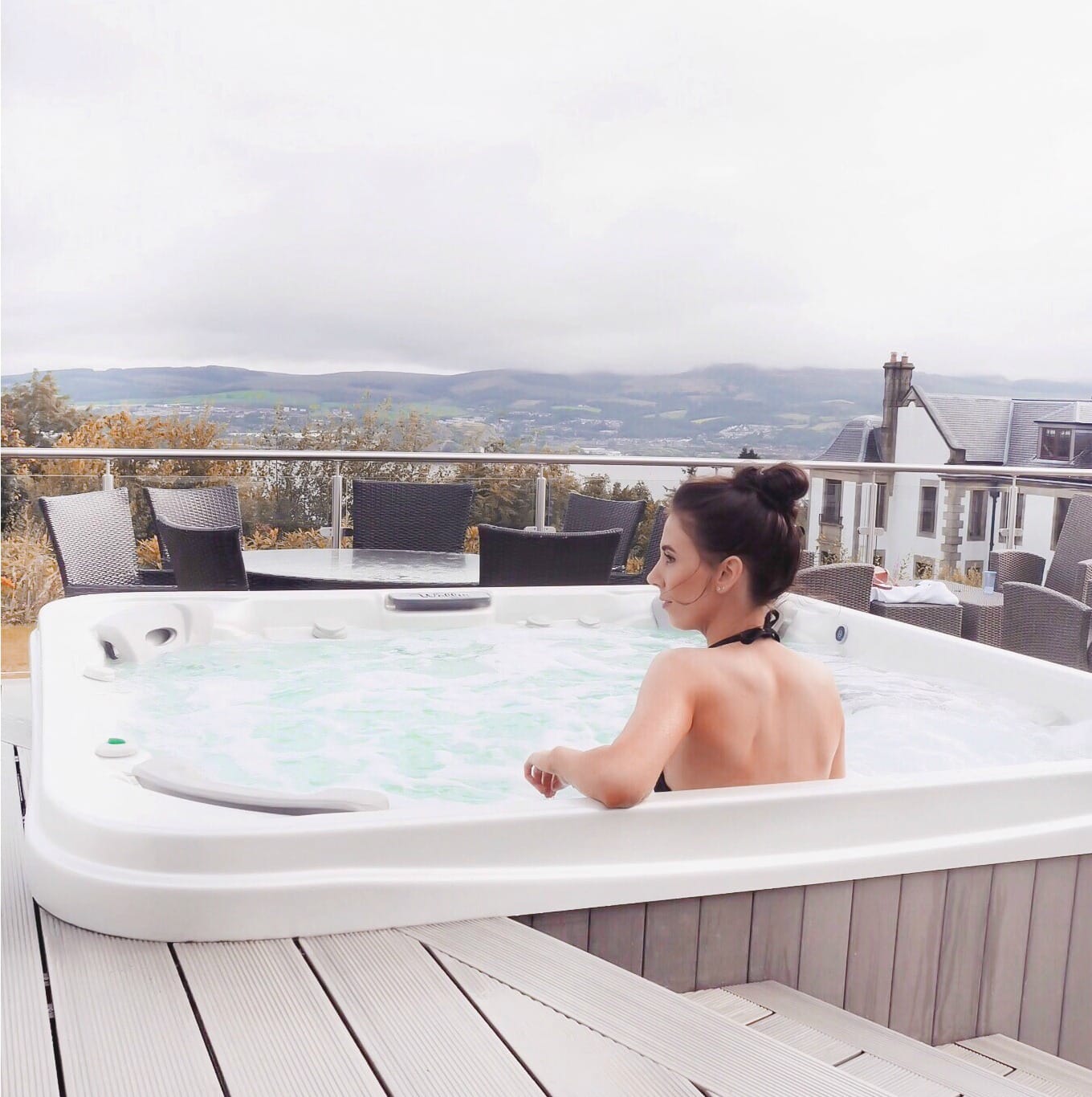 It really was such a treat and definitely something I'm going to do more often. If you're looking for a little girly getaway I'd highly recommend booking yourselves in for some treatments and an overnight stay at the Gleddoch Hotel & Spa. I kinda wish we were doing it all over again this weekend! Are you in girls?
Lots of love,
Chantelle x
This post is in collaboration with Gleddoch House Hotel & Spa. All opinions are my own.