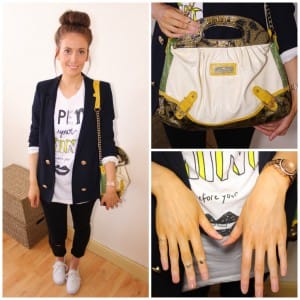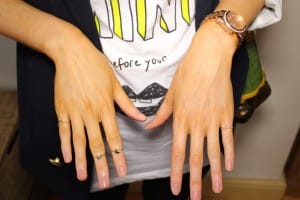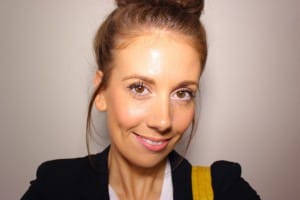 River Island Blazer
Topshop ripped Jamie jeans
River Island Bag (old)
Zara T-shirt
Vans
River Island midi rings
Michael Kors Watch


Today I threw on this River Island blazer and my topshop high waisted ripped jeans. I love wearing outfits like this, so simple and comfy. Since it's summer (supposedly) I feel like I should be trying to wear some brighter colours so I wore this white t-shirt from Zara, white vans and this combination patent bag from River Island. I have had this bag for a couple of years now and I keep going back to it, I just love the versatility of it and the gold chain strap. The weather has been quite 'muggy' here in Glasgow, so I threw my hair up in a topknot to keep it out of my face!
What do you think of this outfit? 🙂