I often feel like even although I pretty much stay in the heart of Glasgow, I often miss out on things that are happening right under my nose. Take for example the Graphic Design Festival Scotland (GDFS). Now in its fourth year, the GDFS returned to The Lighthouse, Glasgow last month for a week long programme of workshops, talks, panels, music, competitions and artwork…all within a short 10 minute train ride from my home! Luckily the babes over at citizenM brought it all to my attention and invited me along to an evening of 'Shorts' – "Showcasing a curated selection of short films created by artists and film makers from across the world".
To be honest, I really didn't know what to expect – this is the first time I had been to anything like this but I was so intrigued as to what it was all about so I had to go along and find out for myself.
First things first…the outfit. What does one wear to such an event? Luckily for me I decided to go smart casual, which was 100% the right choice! Bean bags and skirts are definitely not a match made in heaven! Yes that's right ACTUAL beanbags – and huge ones at that (and chairs of course for skirt wearing and non-beanbag lovers alike). This was the first time I had ever actually been in The Lighthouse but the venue was ideal. For some reason I expected the exhibition to be in a large theatre type room but it wasn't like that at all. It was intimate without feeling cramped and the overall vibe was very chilled and relaxed. Perfect.
---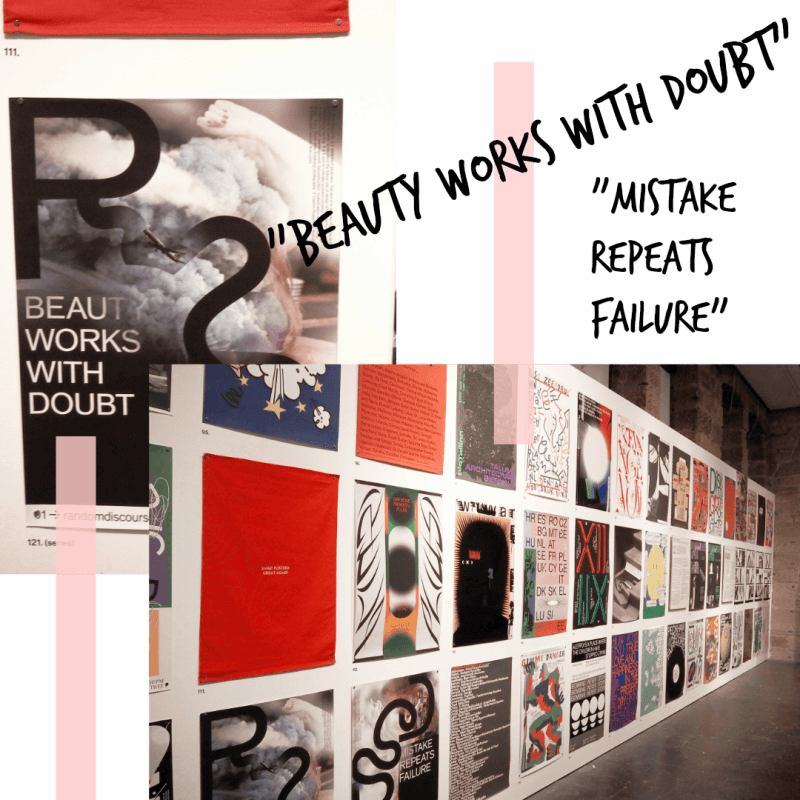 THE POSTER EXHIBITION
Before taking to our seat we were able to browse the International Poster Exhibition showcasing some amazing contemporary poster design from around the world – apparently there were a whopping 6095 submissions (from 81 countries) but the showcase included a curated selection.
It was so fascinating walking around in awe at the talent. Some of the messages really were astounding and portrayed in a way to really make you think…
'SHORTS'
As much as I loved the Poster Exhibition, it was the curation of short films that really stood out to me. I wasn't sure what to expect – would I have to be a graphic designer to understand some of the messages? The answer – NO! There were only really a couple of films that left me puzzled and afterwards got me speaking to some of the other attendees to see what they thought. That's what it's all about though really isn't it? To ultimately get you thinking about the deeper message and encourage discussion! All in there was a total of 15 short films – each one totally different to the next and each left me with a different emotion – sadness, happiness, hope; a real mixed bag! There were a few though that really stood out for me…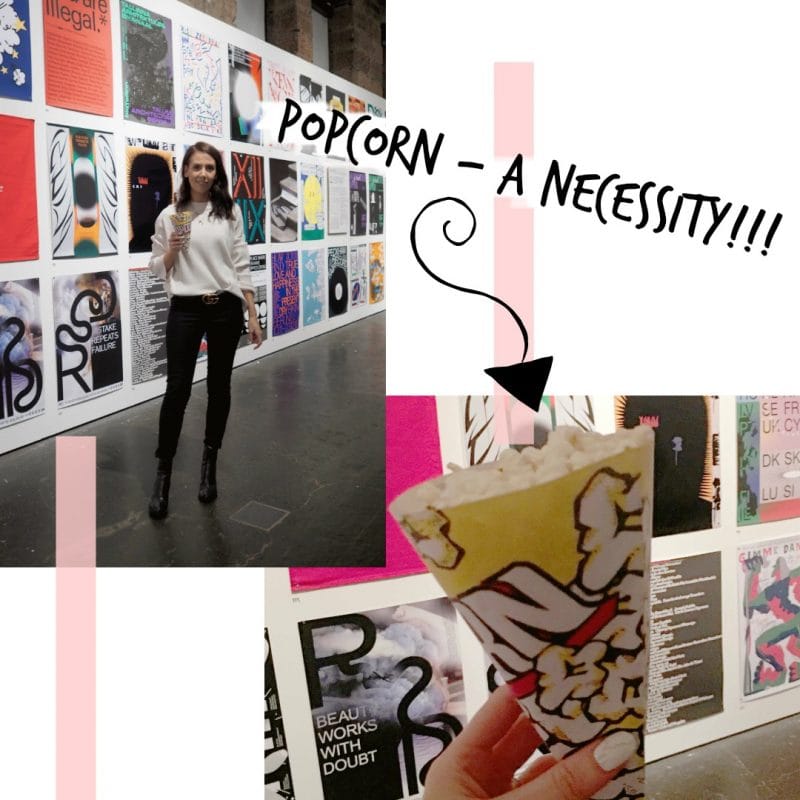 "SALT & SAUCE:
Stuck in a post high-school limbo, Tammy works long days in the family chip shop. The only relief from the daily slog is her friendship with her colleague Jordan and her love for photography. Through the people around her, Tammy soon realises she can't avoid her future." UK, Alia Ghafar.
Thoughts:
I think I was so taken by this firstly because it was set in a little town in Scotland! The characters were all very relatable and 'real' and although it covered some serious points, it was also really funny and the ending in particular had everyone giggling!
---
"PERFECT TOWN:
In search of perfection a whole city obeys selection. A constant struggle. Trying and trying again. Where is the difference between endurance and madness?" Switzerland, Anais Voirol.
Thoughts:
I found this one very strange at parts – and it actually shocked me a couple of times but I couldn't help but love the Tim Burton vibes! There was something quite dark about it which I loved.
---
"MAZE:
Two young people discover each other as they explore a labyrinth derelict Glasgow swimming pool. A high-energy contemporary dance piece shot in the emptied Govanhill Baths in Glasgow…"
Thoughts:
This was filmed in Glasgow and choreographed by Scottish Ballet's Sophie Laplane – so I may be slightly biased – but trust me when I say that this was spectacular! The choreography as well as the music and acting was just incredible and had me longing for more! I honestly could have watched it all evening!
---
"IRREGULARS:
Against a tellingly hypnotic factory backdrop, a refugee encapsulates the global immigration crisis in his own wrenching words…"
Thoughts:
I had to mention "Irregulars" because it truly did have the largest impact on me. It was extremely heart-wrenching and so cleverly filmed. It's definitely one that's going to stick with me for a good while.
These were definitely my four favourites but I could honestly have listed a whole bunch more! The talent showcased was astounding and I left feeling totally inspired!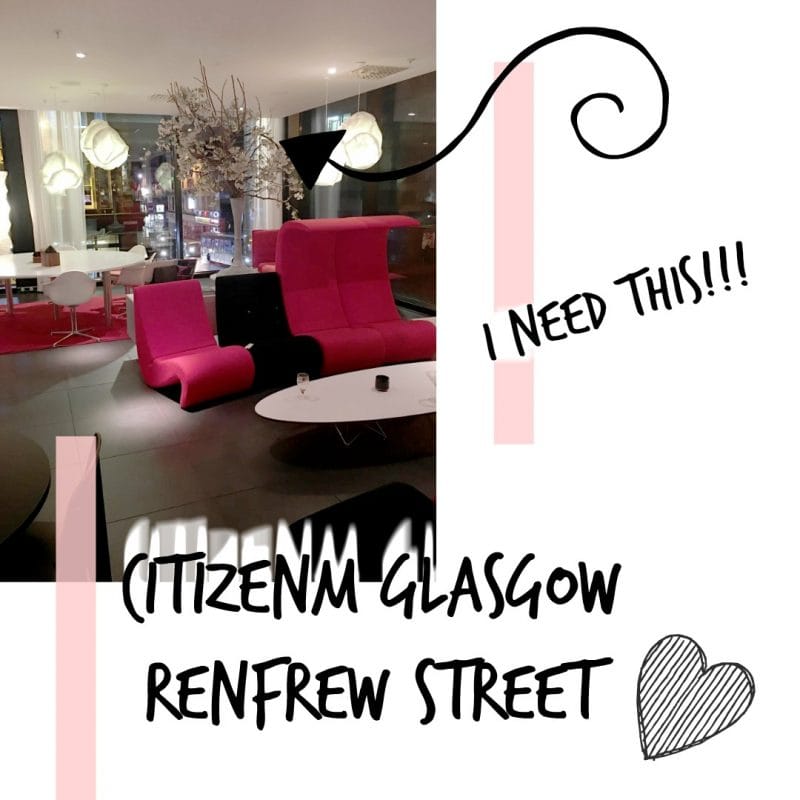 THE AFTER PARTY…
Ok so maybe more like a few cocktails and a bit of a gossip and catch up at citizenM Glasgow, because it was after 10pm at this point and y'know school night (lol). However, let me just say I'd be a very happy girl if I could spend every Tuesday evening just like this. I really had the best time, and already looking forward to next year's GDFS! A huge thanks to citizenM for organising such a fab event and encouraging me to try something a little bit different! If you didn't know they have amazing city guides on their blog so check them out if you're looking for some inspiration; and whilst you're there be sure to check out their own review of the evening!