Whenever November hits everything seems to get a bit wild. Looming deadlines before the new year starts, Christmas shopping and let's not forget all of the festivities and parties that all of a sudden appear in your calendar. Before you know it the clocks have gone back, you have a diary full of chores, tasks, parties, shopping, work…work…and more work. Don't get me wrong, I LOVE this time of year but sometimes it can all become a bit much. With all this is mind a gorgeous little spa staycation at the beautiful Apex Waterloo Place in Edinburgh is just what I needed this month.
LOCATION
To kick things off I have to mention that I never even knew Apex existed – I've been missing out, seriously. It's just a short stroll along from busy Princes street and it's so gorgeous inside and out. Can you believe the building itself was bult in 1819?! It was actually one of the first purpose built hotels in Edinburgh and despite it having contemporary furnishings throughout, a lot of the Georgian features remain. Think high ceilings, marble floors, grand fireplace and the hugest of chandeliers as you enter the lounge. One word – stunning.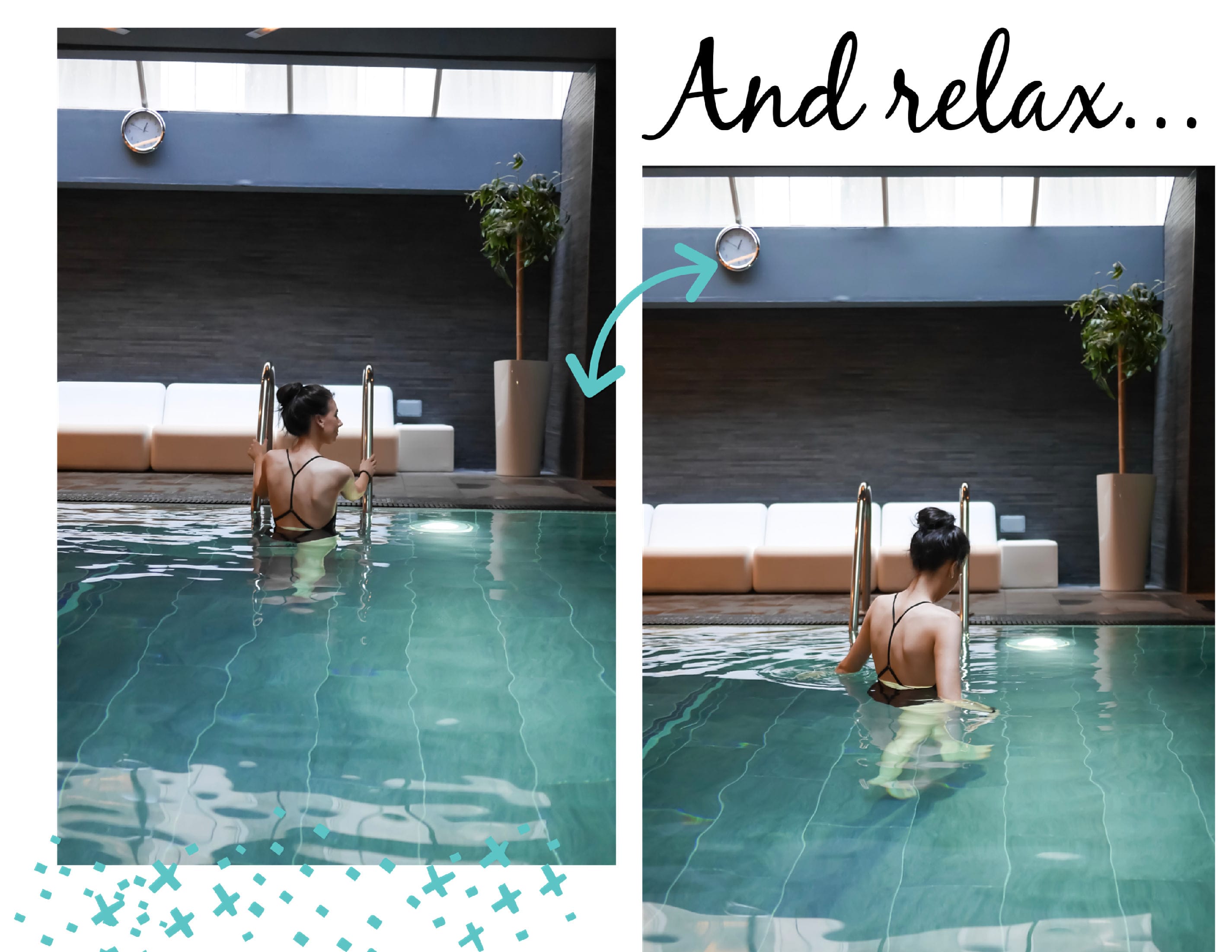 THE SPA
Since an afternoon of chilling at the spa was on the agenda me and my gal Jess booked in nice and early, dropped off our luggage at reception and headed straight for the pool. It was a Saturday so I expected it to be really busy but to my relief we were able to get a bed by the pool no bother. It was so lovely to just chill out; have some girl talk and go for a sauna to relax the old muscles before our massages. Bliss.
ELEMIS HOT STONE MASSAGE
Located inside the hotel is Pure Spa and if you've ever had a hot stone massage from them then you'll know I've been missing out. Can you believe I had never had one up until this point?! Oh my goodness I think I'd choose this hands down to any other back massage in future. It was heaven. Ok…so you know I like to try new treatments so maybe not haha but it's seriously a strong contender for being one of my new favourites. I actually think I dozed off during my hour long session, and oh my goodness by the end every part of my body was feeling super relaxed. You know that feeling after a massage and you feel like you're walking on air? Yep that was me. The therapists were amazing and all of the products were by Elemis so I really needn't say more about this other than you need.to.go.get.one.
THE HOTEL
After a lot of hesitation leaving the spa (we really didn't want to leave!!) we headed up to our suite. The hotel offered to draw us a bath which we more than happily accepted. By this point all of our luggage had already been taken up too. Within about 5 mins of settling in there was a knock on the door where we were greeted by two steaming hot mulled ciders. Talk about the special treatment! Let me tell you if we weren't already in the festive spirit we were by this point.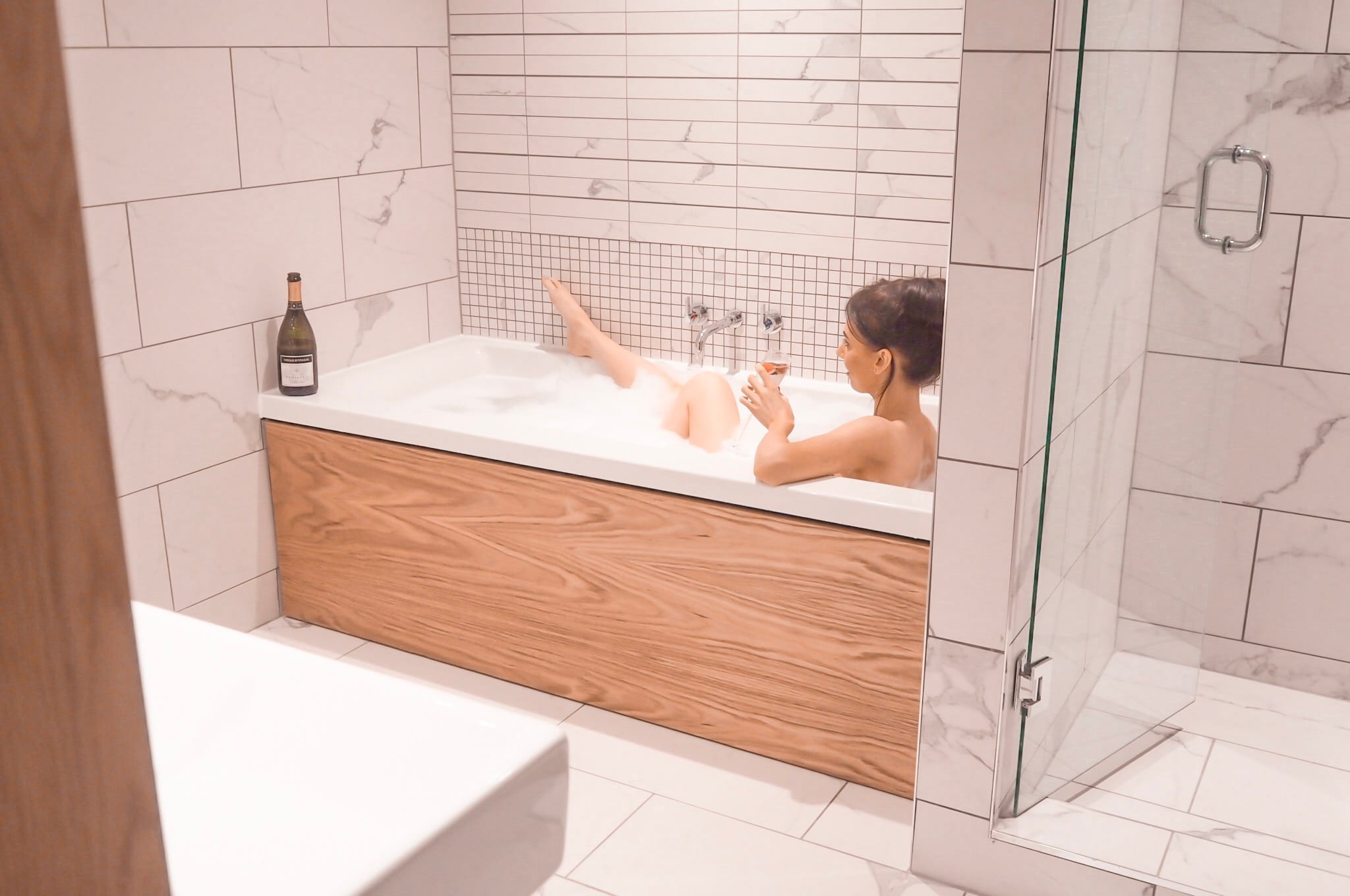 A SUITE WITH CHARACTER
Oh my gosh how beautiful is this suite? I don't think any amount of photos will do it justice it's simply stunning. If I could have moved in then and there trust me I would have done. Everything from the artwork to the velvet sofa (equipped with blanket for a cosy night in) and don't even get me started on the marble bathroom. I also feel like I need to mention the finishing touches to our suite such as the bottle of prosecco on ice, berries and even a little jug of Edinburgh Gin rhubarb & elderflower gin liqueur. Anyone who knows me will know that I need some sort of cordial mixed in with my prosecco so this was such a lovely and very welcomed little treat. It's the little things that really make a difference on a staycation!
DINNER, PROSECCO AND CATCHUPS
Following on from our treatments and the general feel and look of the hotel and spa, we expected nothing less in terms of perfection and that's exactly what we got for our evening meal. For starter I had haggis, neeps and tatties (which I could 100% have eaten as my main, it was delicious) followed by steak and an array of sweet treats for dessert. Since our staycation was all about the ultimate relaxing girls night in we decided to dine in our rooms – in our bath robes of course – with Harry Potter on in the background…perfect.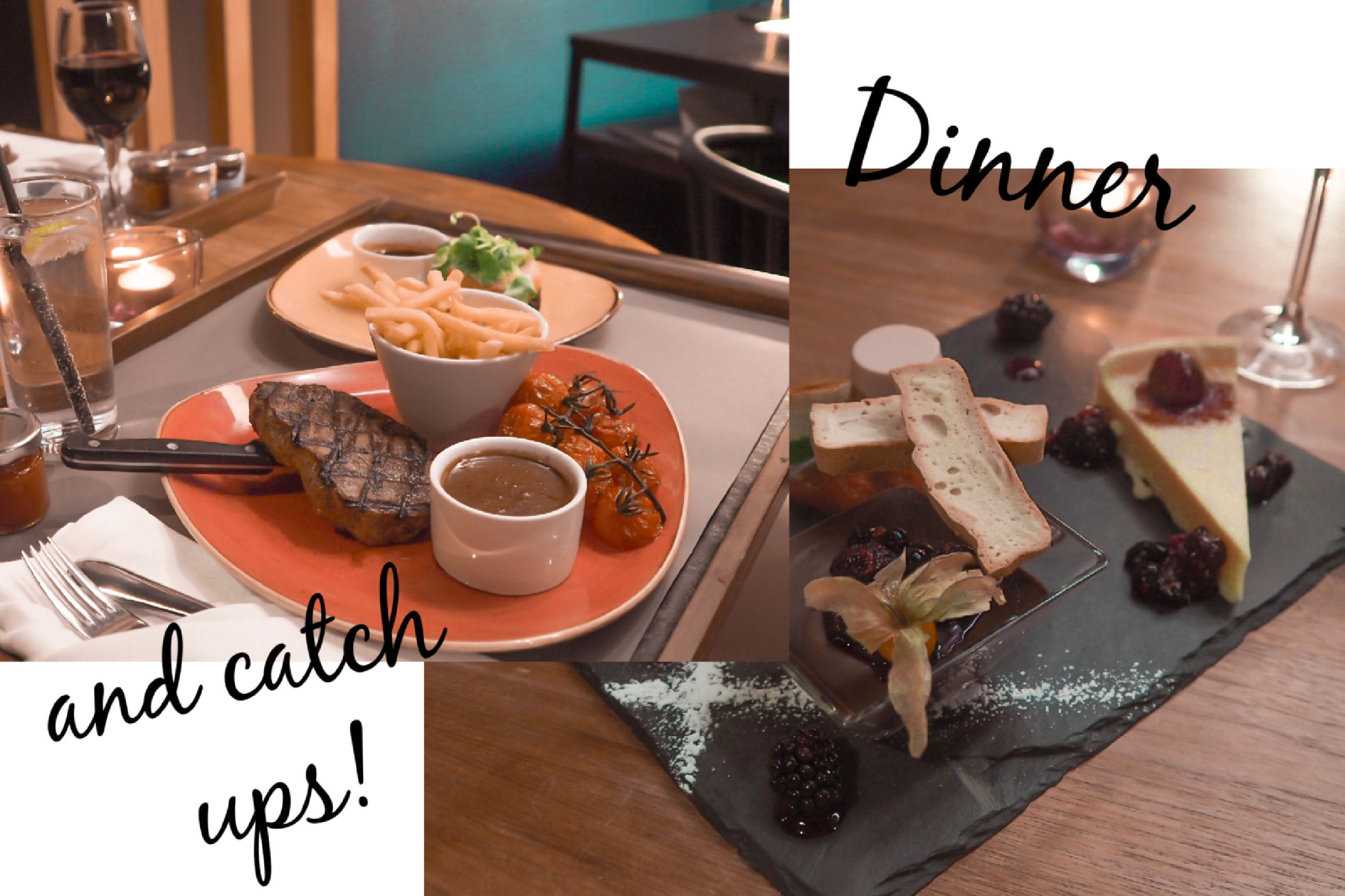 BREAKFAST IN BED
Since the next day was national 'sleep in day' we opted for breakfast in bed…pancakes, porridge and a continental breakfast all washed down with a big pot of tea. I must say I don't know if it was the little bottle of Elemis lavender sleep spray that was left on my pillow – another gorgeous touch I might add – or the ridiculously comfy bed but I had the BEST sleep that night! I'm one of those people that can often have a bit of a restless sleep when staying away from home. I think it's just the change of location and the fact that it's not 'my' bed but I actually slept right through the night and woke up in such a great mood! I have no idea how you did that Apex but can you promise to do it again next time? Yes I'm definitely coming back!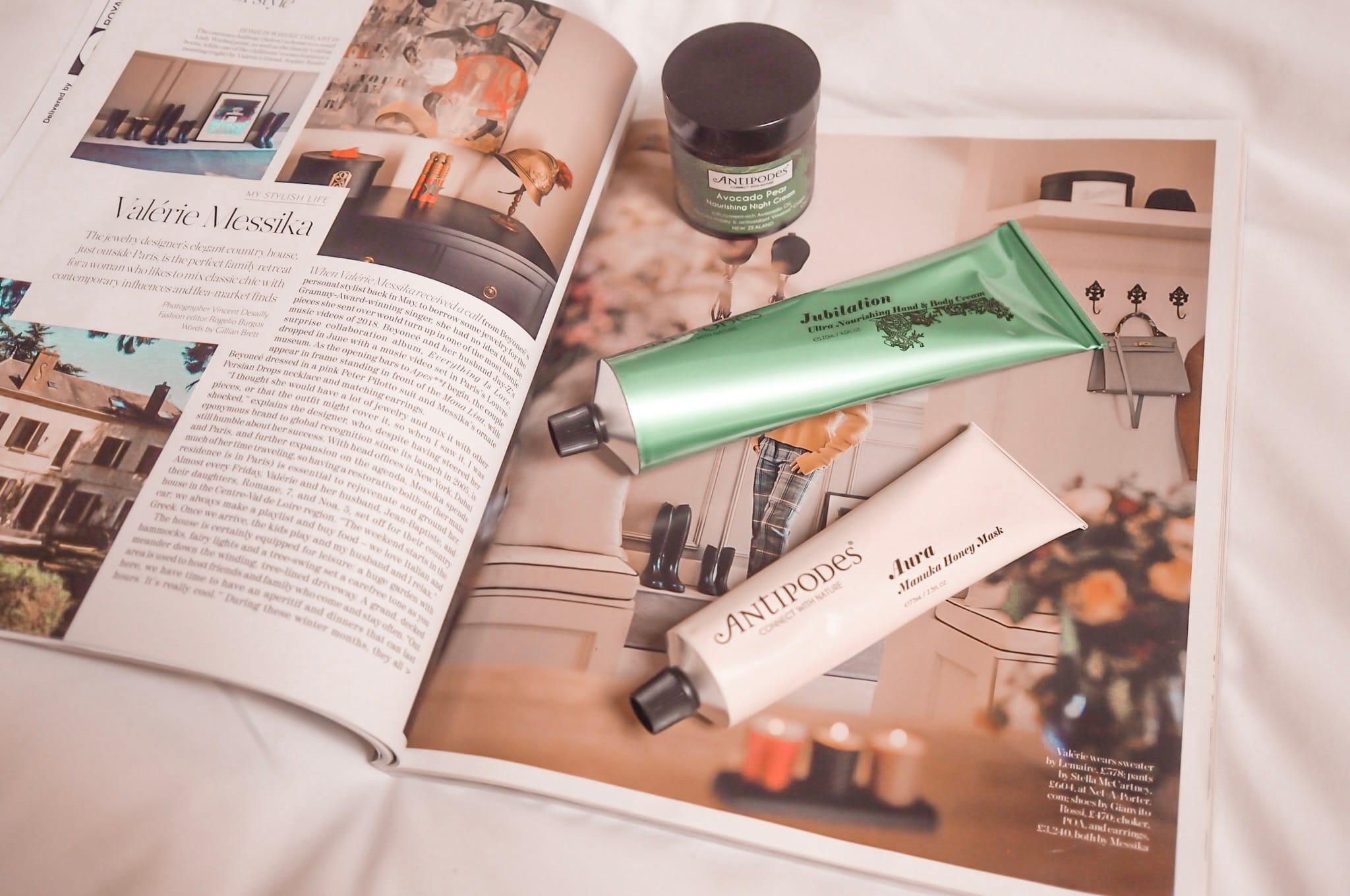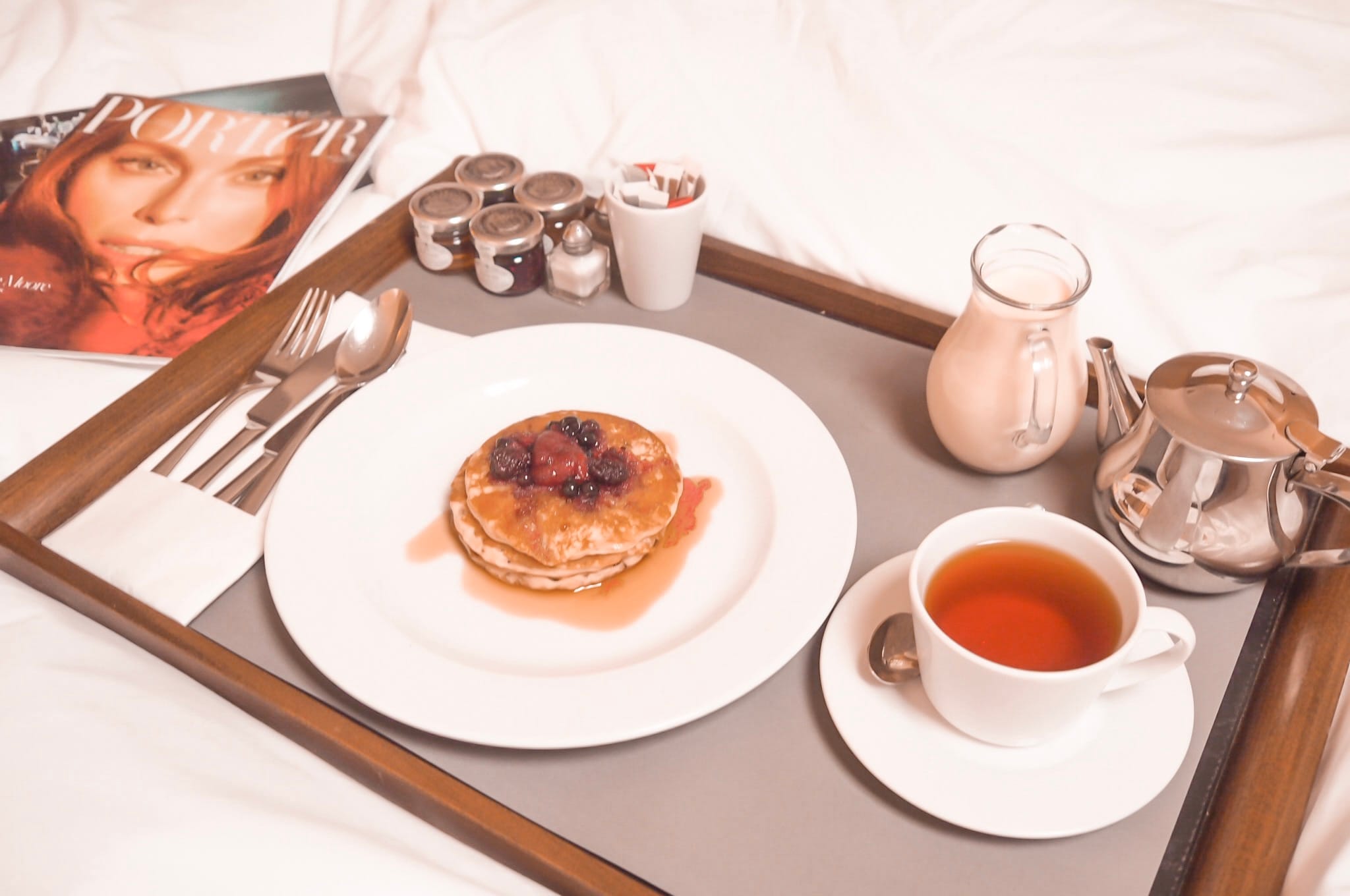 I'm feeling so lucky to have been invited into Apex Waterloo Place – I really have been missing out on this gem in Edinburgh all this time. Please don't change a single thing…other than maybe bringing me an extra mulled cider next time as it really was delish! If you're looking for a beautiful hotel to stay this Autumn/Winter whilst visiting Edinburgh then I highly recommend checking them out. I'm tempted myself to book in again in December when we visit the Christmas market! Just a heads up they also do a fab looking afternoon tea…just saying.
For more info or to book you can visit their website here.
SHOP MY OUTFIT:
Remember to follow me on Bloglovin and subscribe to my youtube channel so that you never miss a blog post/video!
Lots of love,
Chantelle xx
Apex Waterloo Place kindly provided the staycation.
All thoughts, opinions and creative direction are 100% my own.