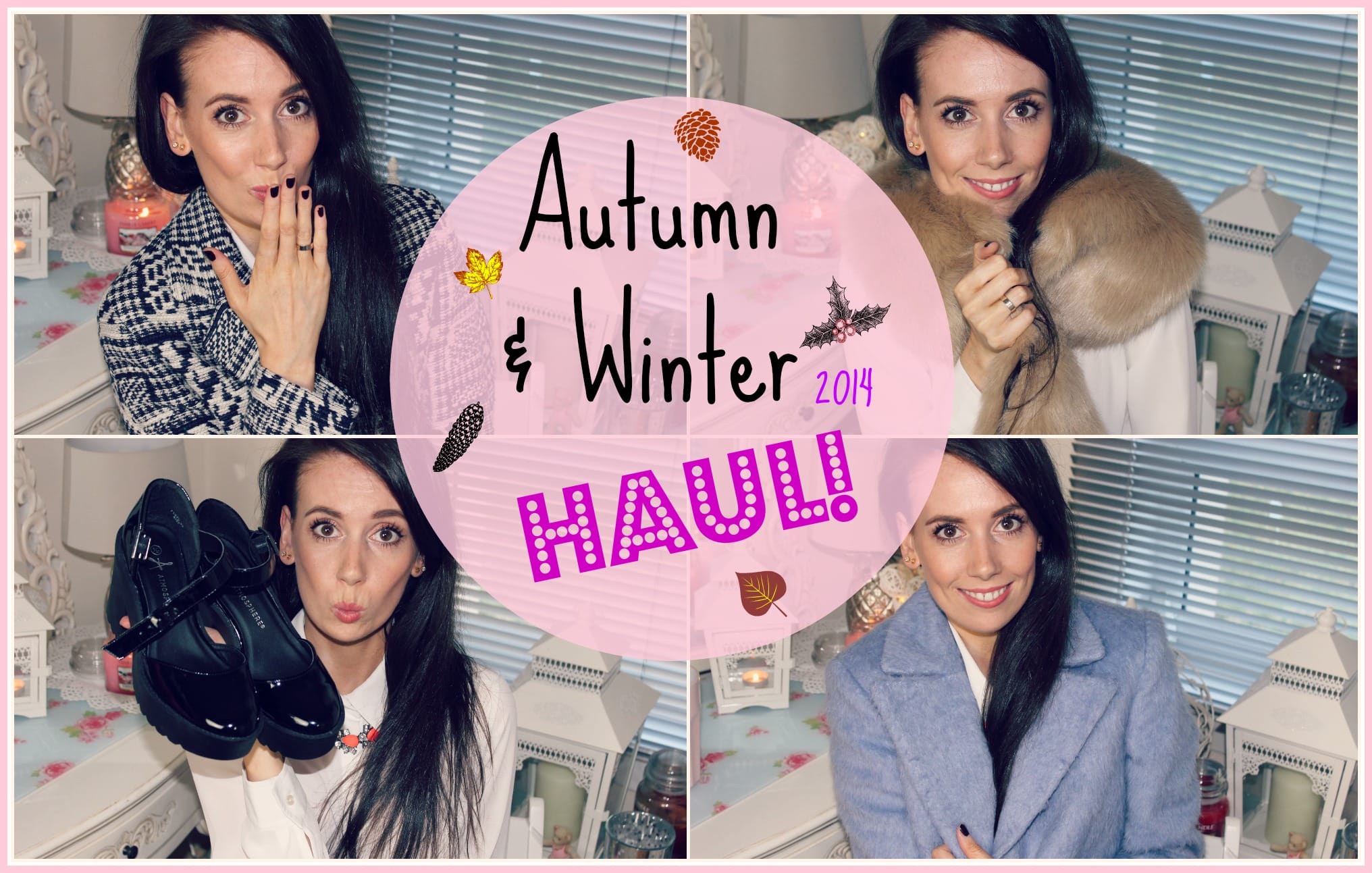 Happy Friday everyone! Sorry it's only taking me now to update my blog rather that Wednesday. It's just been one of those weeks where I haven't stopped really. It's been good though, and now that it's the weekend I feel like I've earned a good night out, so I'm putting on my dancing shoes later and heading out with the girls. It'll be back to business as usual tomorrow though as I have a lot of stuff planned for my blog and my youtube channel next week, starting off with a few Halloween Makeup tutorials (SO excited for these). I've also picked up quite a few new beauty bits and pieces which I can't wait to share with you…think high end lippies in the most PERFECT Autumnal colours (to name only a couple), eeeeek I'm excited!
Anyway, that's enough rambling for now, onto the good stuff! As you can see from the title, I've been shopping…I know, I know "Chantelle you have enough stuff to open a shop", but I really can't control myself at this time of year. It's winter coats that get me every time (expect to see a few in this haul…sorry, not sorry). However, 'out with the old in the with the new' is my new motto, meaning that in order to accommodate any new items I need to get rid of any old ones via Ebay or charity shops and it's been working rather well! I picked up some bits and pieces from my usual favourite places including Topshop, Zara, River Island, Next and more.
If you'd like to watch the video just
click here
, and as always please give the video a thumbs up and hit the
subscribe
button if you enjoy it! Just before I go, a HUGE thank you to everyone who has subscribed to my channel lately and everyone who has been there since the start. I can't believe I have over 2,000 subscribers!! To some it might not be a lot, but to me it's more than I ever imagined so thanks so much 🙂
Look out for some exciting new videos and blog posts in the upcoming weeks. I'll be uploading videos every Wednesday and Sunday as usual but there will also be a lot more blog posts to follow!
I hope you all have a great weekend…see you on Sunday! 🙂
Lots of love,
Chantelle xx