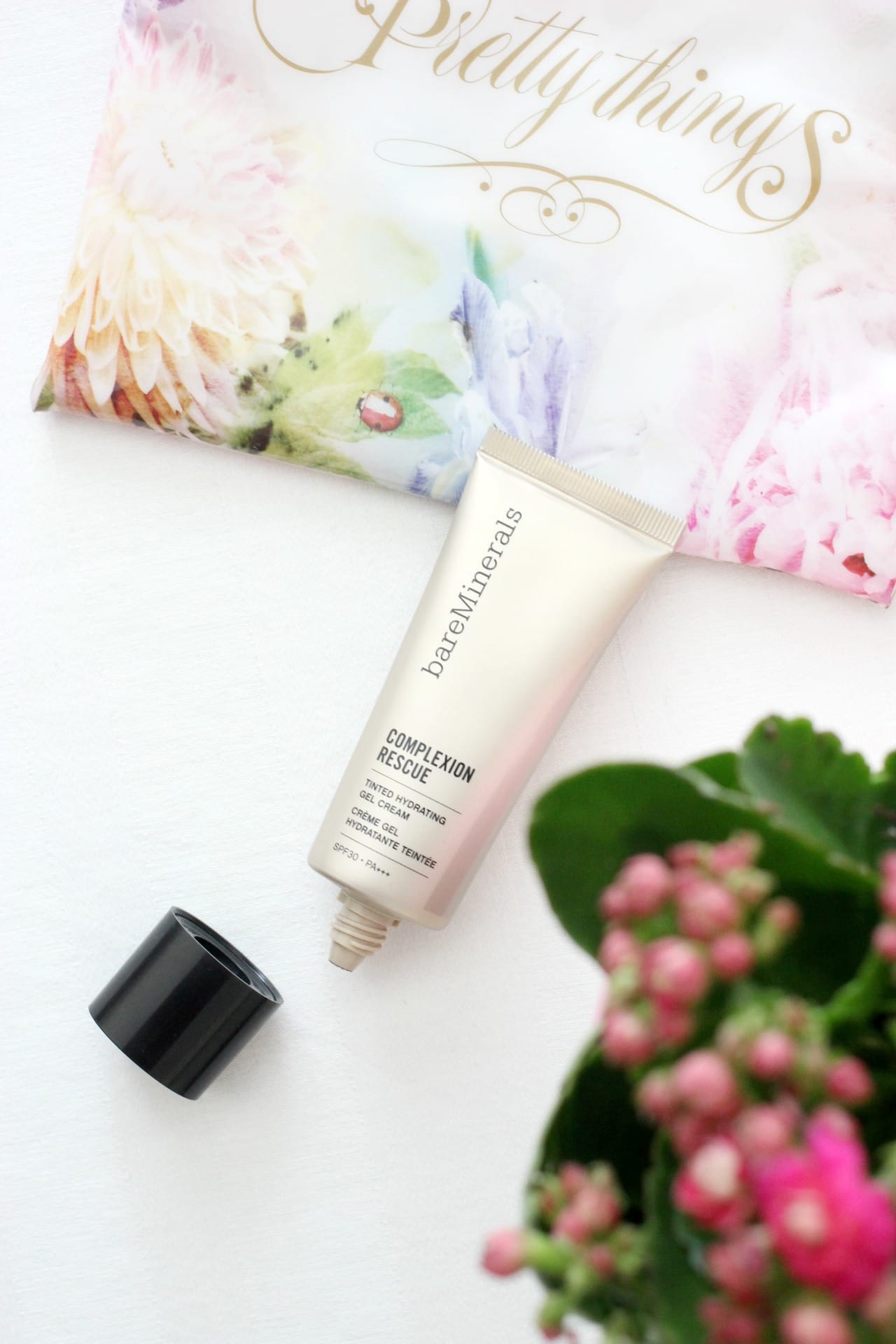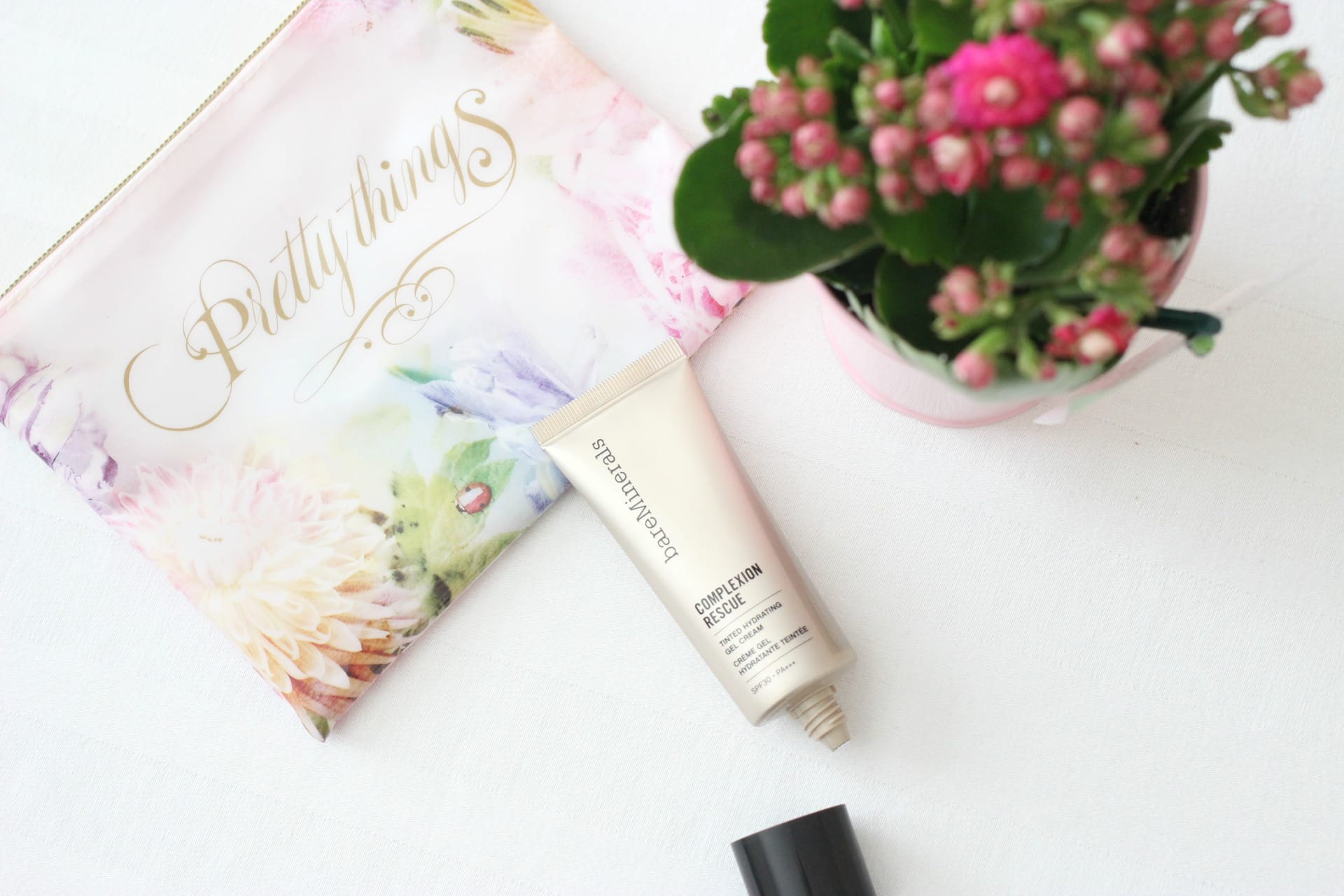 In Spring/Summer I like to opt for a bit of a lighter base but one that still offers coverage. You can imagine my excitement then when the bareMinerals Complexion Rescue was released. Offering the best of a bb cream, cc cream and tinted moisturiser…of course I was intrigued. In addition to providing a sheer to medium radiant coverage, it is said to also combine skincare benefits and give a 215% increase in skin hydration.
Now I must confess, I do love the idea of bb creams and cc creams and have used many in the past (the Bourjois cc cream is amazing) but most of them I just don't get on with. I'll tell you why. My skin is combination so although on first application they look fantastic, some of them just don't cut when it comes to staying power and some tend to make my skin look really greasy after a couple of hours…not a good look. I thought I'd give the Complexion Rescue a go but didn't have high hopes for it really – oh my was I wrong!
bareMinerals are right when they say that this is the best of a cc cream, bb cream and tinted moisturiser. The formula is quite gel like in consistency and evens out the skin tone beautifully whilst giving a really natural luminosity to the skin. I opted for the shade 'tan' being the optimist that I am but I've found that mixing this with a little bit of the shade 'vanilla' works well for me when I'm not at my most – ahem – tan. To be honest though, if you're just looking for a light coverage you could probably get away with a few of the shades because it blends really easily so it's highly unlikely you'd end up with a face/neck mismatch – we've all been there. That said though I find that it is also extremely buildable so if you're looking for a medium coverage you can definitely achieve that. It feels extremely light and non-sticky on the skin and sets really quickly. The finish is definitely quite dewy and fresh looking but it doesn't feel dewy at all on the skin, it feels incredibly light like you aren't wearing anything other than a moisturiser. I like to use my normal moisturiser underneath this but you could definitely skip moisturiser if you have quite oily skin, and could also use it underneath foundation for some extra coverage if that's your preference.
I've been really enjoying using this on its own set with a light dusting of powder, as well as mixed in with a little of the Nars All Day Luminous Weightless Foundation when I want a little more coverage, but not too much, and the finish is gorgeous! Another bonus is that it has SPF30 which is absolutely amazing and saves the need to apply a separate SPF.
If you couldn't already tell, I am obsessed with this product and can see it becoming a new Summer staple!
The bareMinerals Complexion Rescue retails for £26 but Beauty Bay have this on offer just now for £23.40 – here.
Have you tried the bareMinerals Complexion Rescue?
Lots of love,
Chantelle xx
This is not a sponsored post.