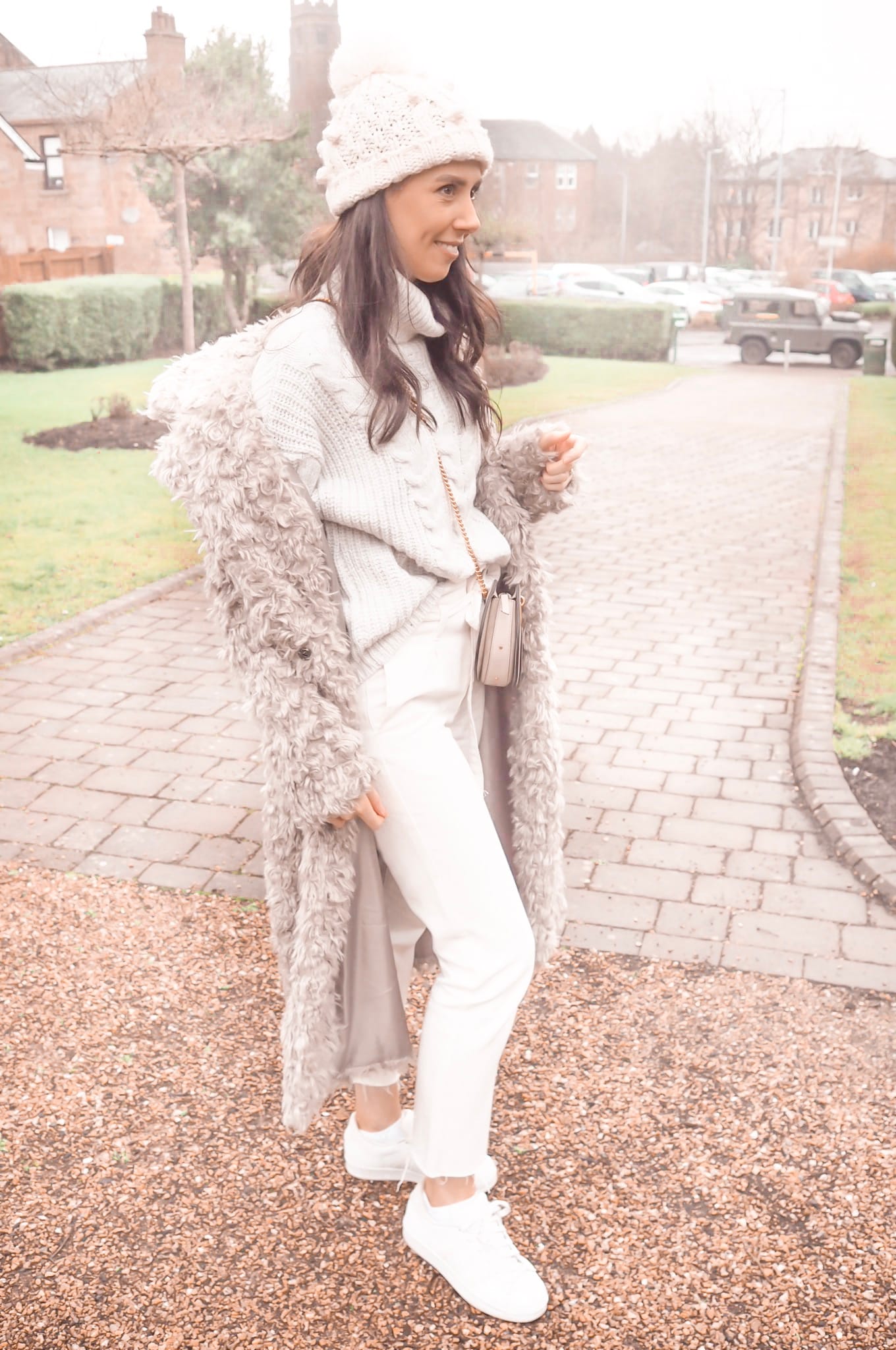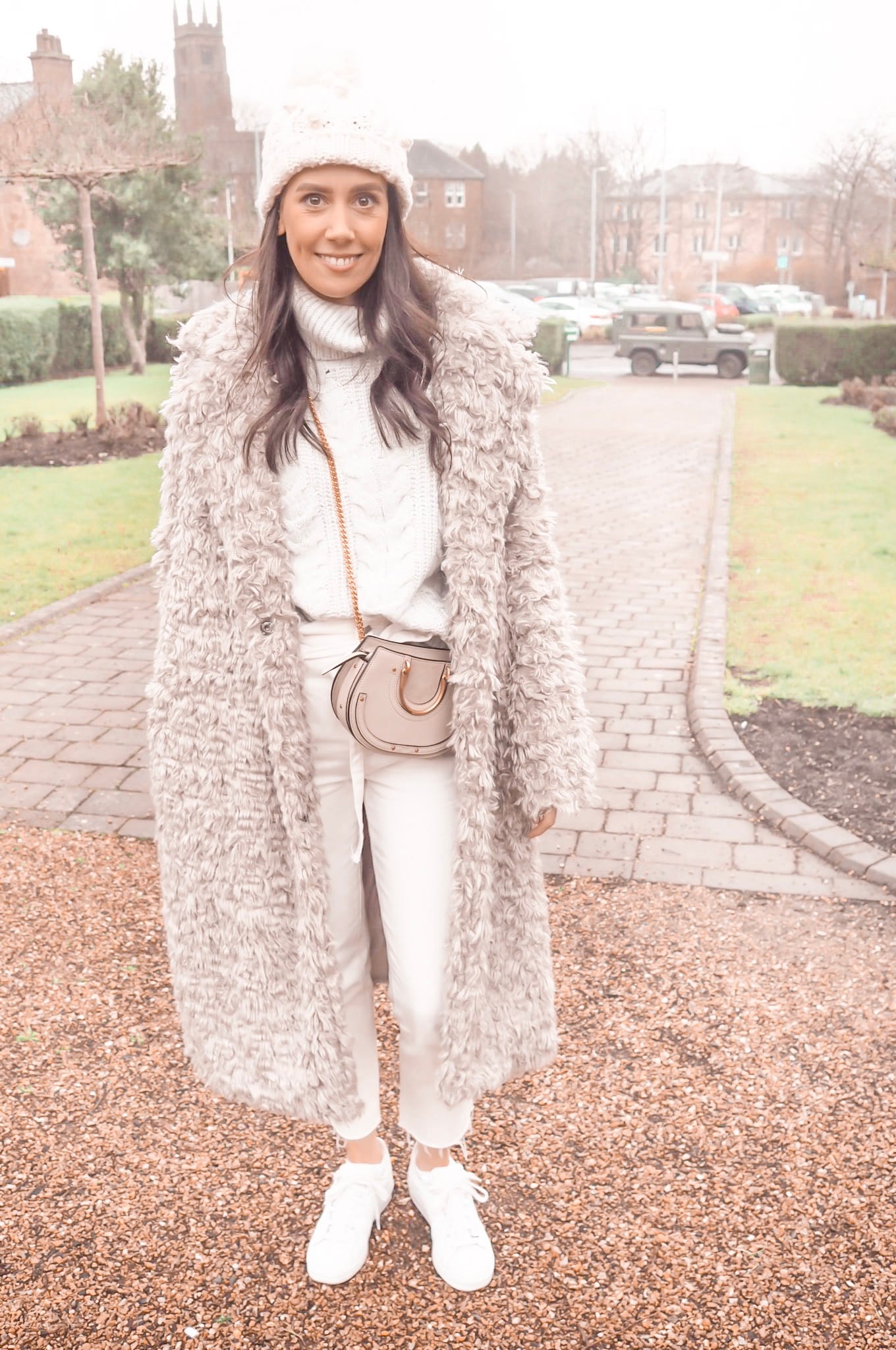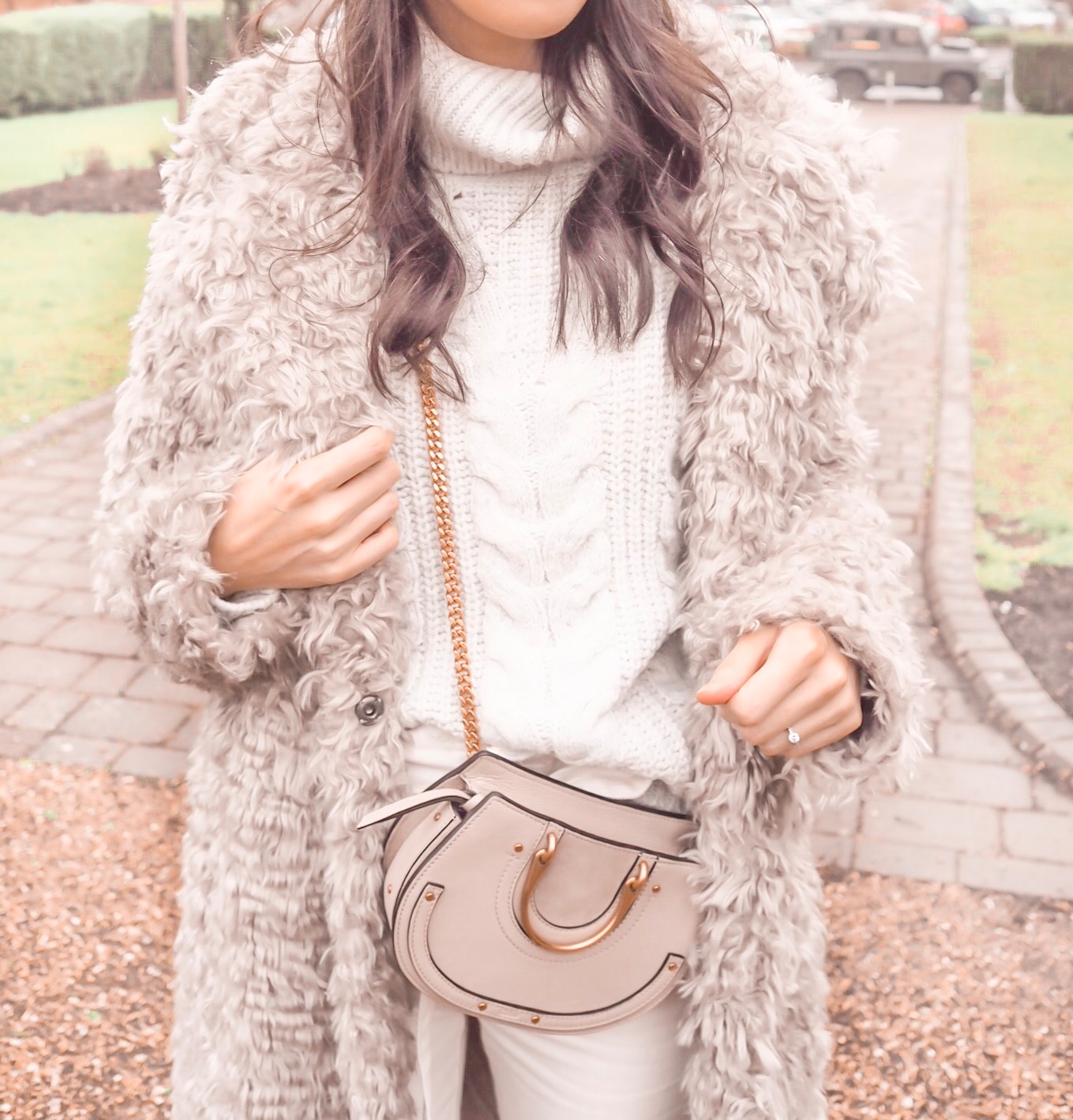 Happy Friday guys and gals! I promise I haven't disappeared. The past month has been a busy old one with the house move and well…January. Isn't it the longest year month ever?! Anyway, things are beginning to settle a bit with the house. No we're definitely nowhere near finished but it's coming together nicely. We've decided to just tackle it room by room so I'll definitely be sharing some homey bits on here soon – it's all very exciting!
This post is in collaboration with AngelEye who kindly gifted me the coat.
Anyway you're here for the outfit post am I right? And let me tell you I am living for blanket coats, teddy coats, fur coats, allll the coats at the moment. All I seem to be seeing in the shops is Spring wear. Hello…it's FREEZING. I keep hearing people moan but I'm secretly happy to still be living in my coats. Lets face it, Scotland isn't going to be seeing much Spring weather until April/May and well I need to get some wear out of my forever growing coat collection. This brings me on nicely to today's coat. Isn't it a beauty? It's genuinely like someone is giving you a huge warm hug – so cosy! It's from AngelEye which is a new brand to me but I'm already pretty impressed. They have a gorgeous coat collection as well as some gorgeous women's dresses.
I've been loving all white looks recently so I decided to go for a pretty laid back, comfy look with white jeans, trainers and cosy roll neck jumper. I was going out for a Sunday stroll and coffee on this particular day so it was perfect but I equally think this coat would look amazing for a night out to keep your legs nice and toasty if you're wearing a dress. I'm doing exactly that tonight so I think this might just make another appearance.
OUTFIT DETAILS:
Coat – AngelEye [Gifted]: here
Grey Jumper (similar): here
Jeans (currently only£18!): here
Chloe Belt Bag: here
Trainers: here
Bobble Hat Similar): here
Some of my other fave teddy coats:
Currently lusting after…
Hands up who's looking forward to Spring…or are you like me and trying to hold onto Winter that little bit longer? Sorrynotsorry.
Lots of love,
Chantelle xx
This post is in collaboration with AngelEye who gifted the coat. All opinions and creative direction is my own.
Affiliate links have been used.