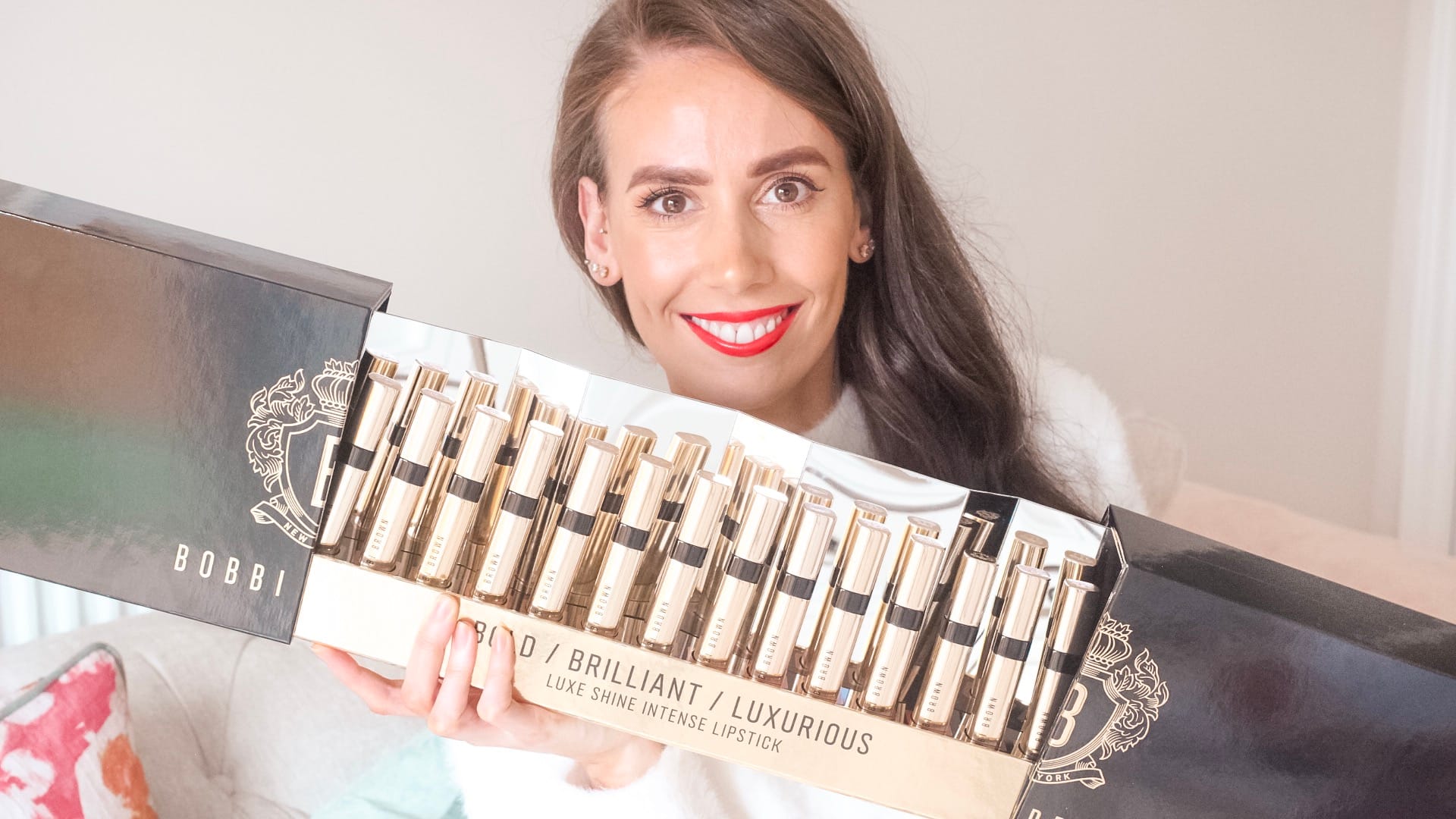 Ok guys you know I'm all about a matte lip but come Winter my lips are looking for something a lil bi more…enter the brand new Bobbi Brown Luxe Shine Intense Lipsticks. Not only are these lipsticks packed full of Hyaluronic Acid and Vitamin E to give a boost of hydration but they also promise to deliver a shine-amplified colour with a "Dimensional Shine Magnifier Complex" for a sculpted, voluptuous look.
*AD – Gifted products.
I've only just received these lippies but I absolutely love them so far and can see me wearing them throughout the whole of Winter. They are SO comfortable to wear and in addition to providing an intense pop of colour and shine on first application, they also fade really nicely to give a sort of 'stained' look on the lips which is really lovely and not at all patchy so it's nice knowing I don't need to constantly check my mirror to see how it's wearing. I was testing out one of the brighter red shades the other night and ended up having dinner (forgetting I was wearing it) and only realised after I caught myself in the mirror that I still had it on – they really are so comfortable!
If you have dry lips or you just like the comfort of a shine lipstick at this time of year I would 100% recommend you check these out. I've also shared a video on my instagram (here) and youtube below if you'd like to see the shade range up close – spoiler, the shade range is AMAZING!!!
The Bobbi Brown Luxe Shine Intense Lipsticks retail for £28 and you can find them here.