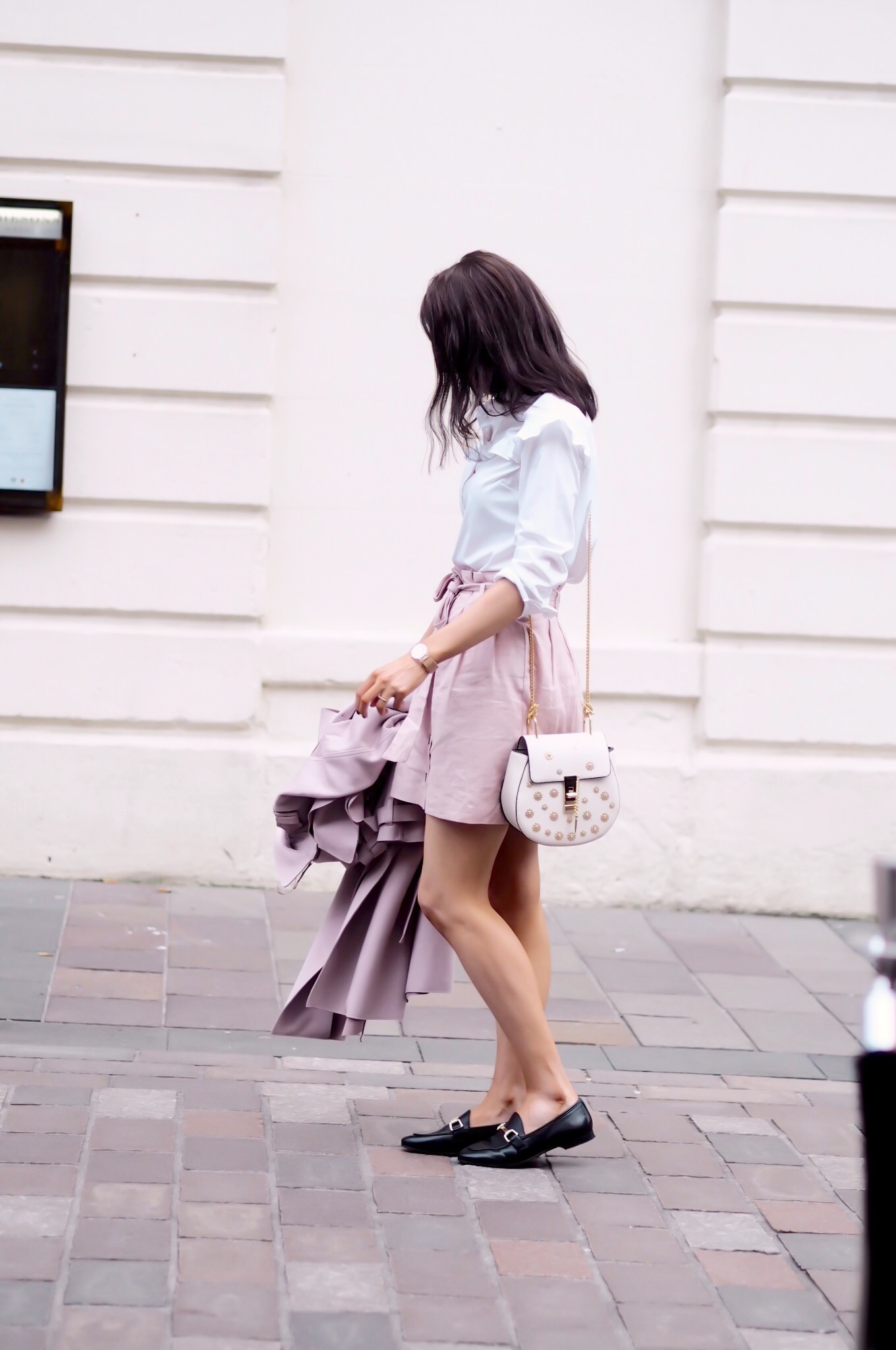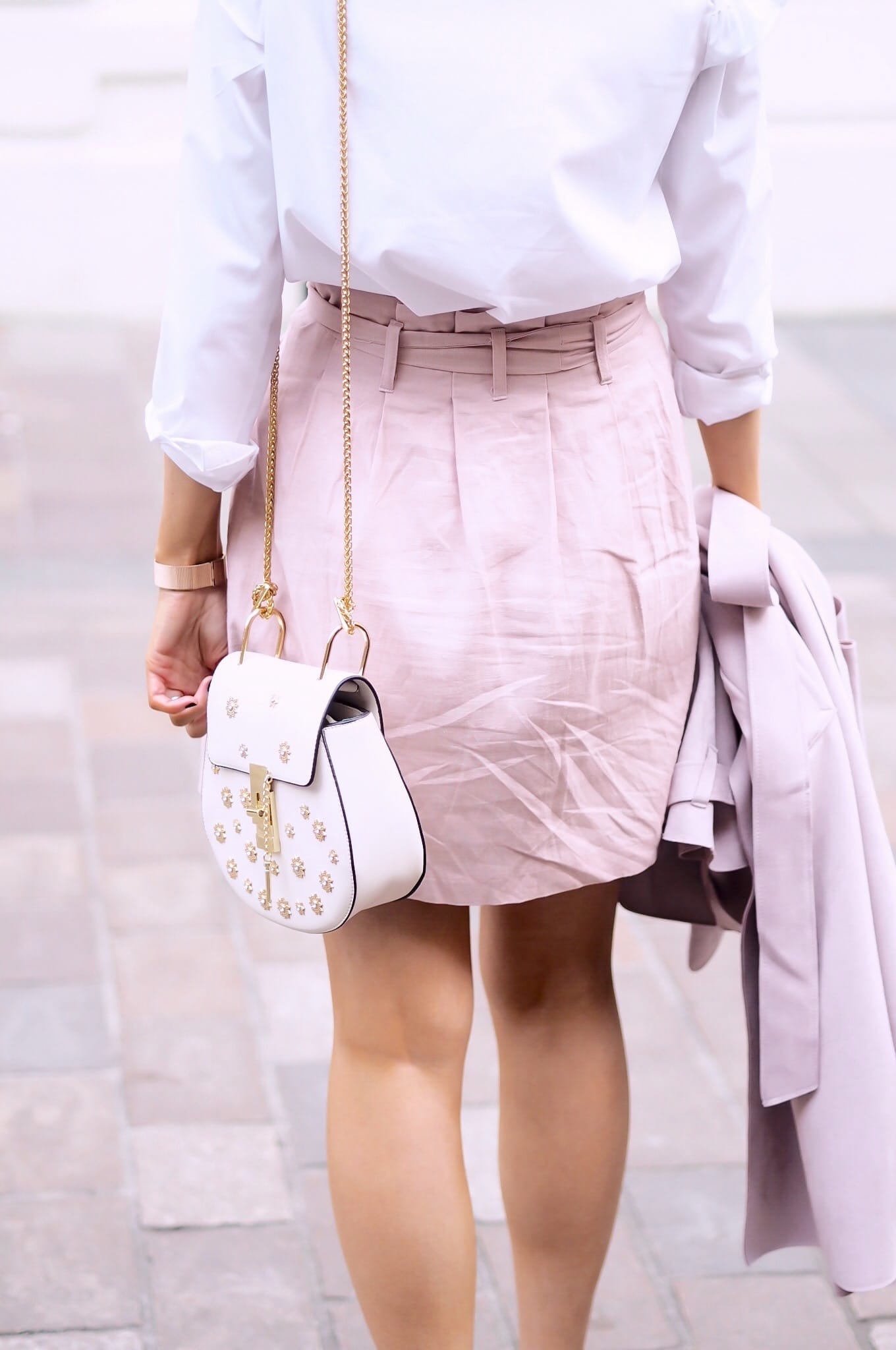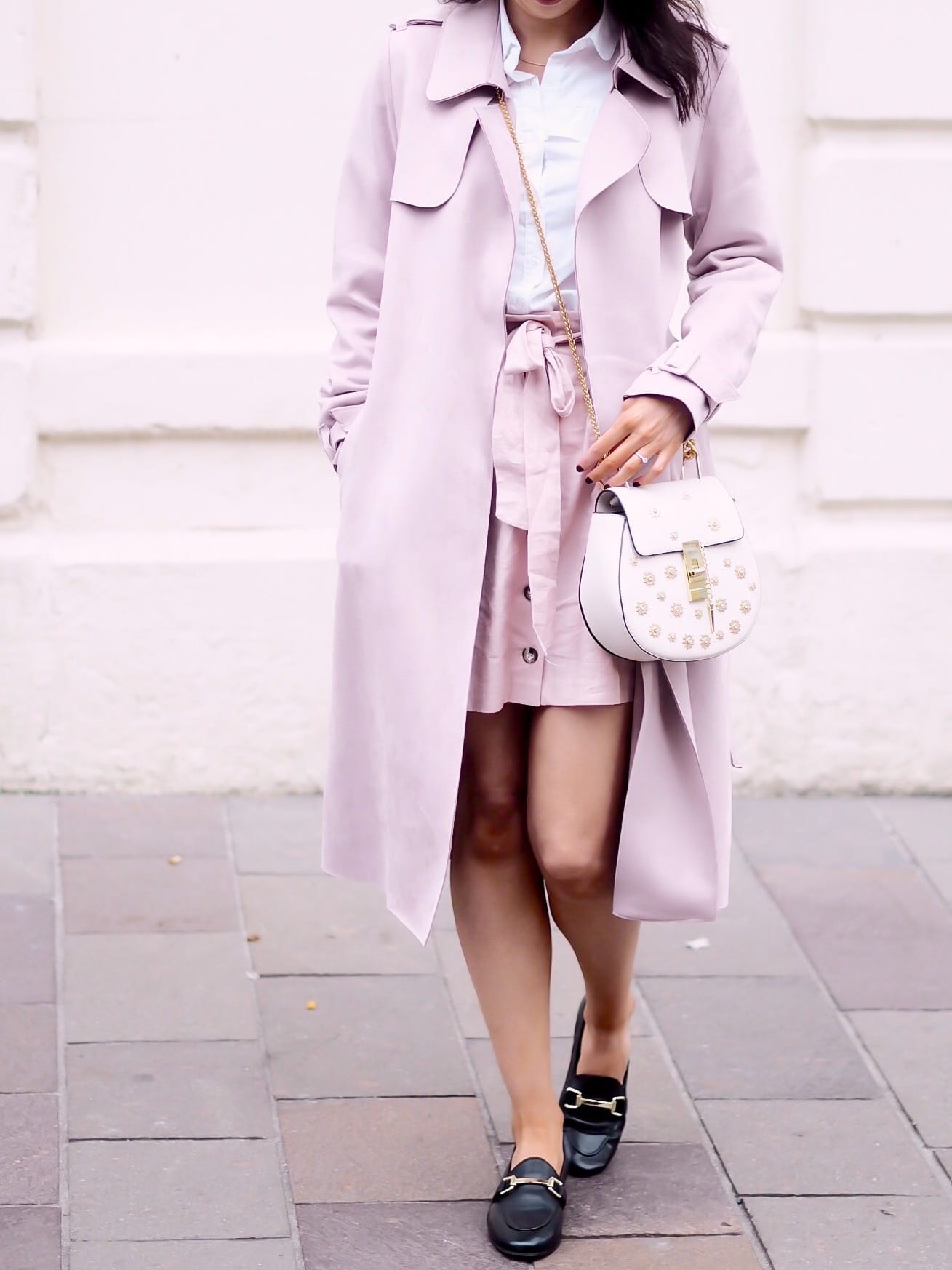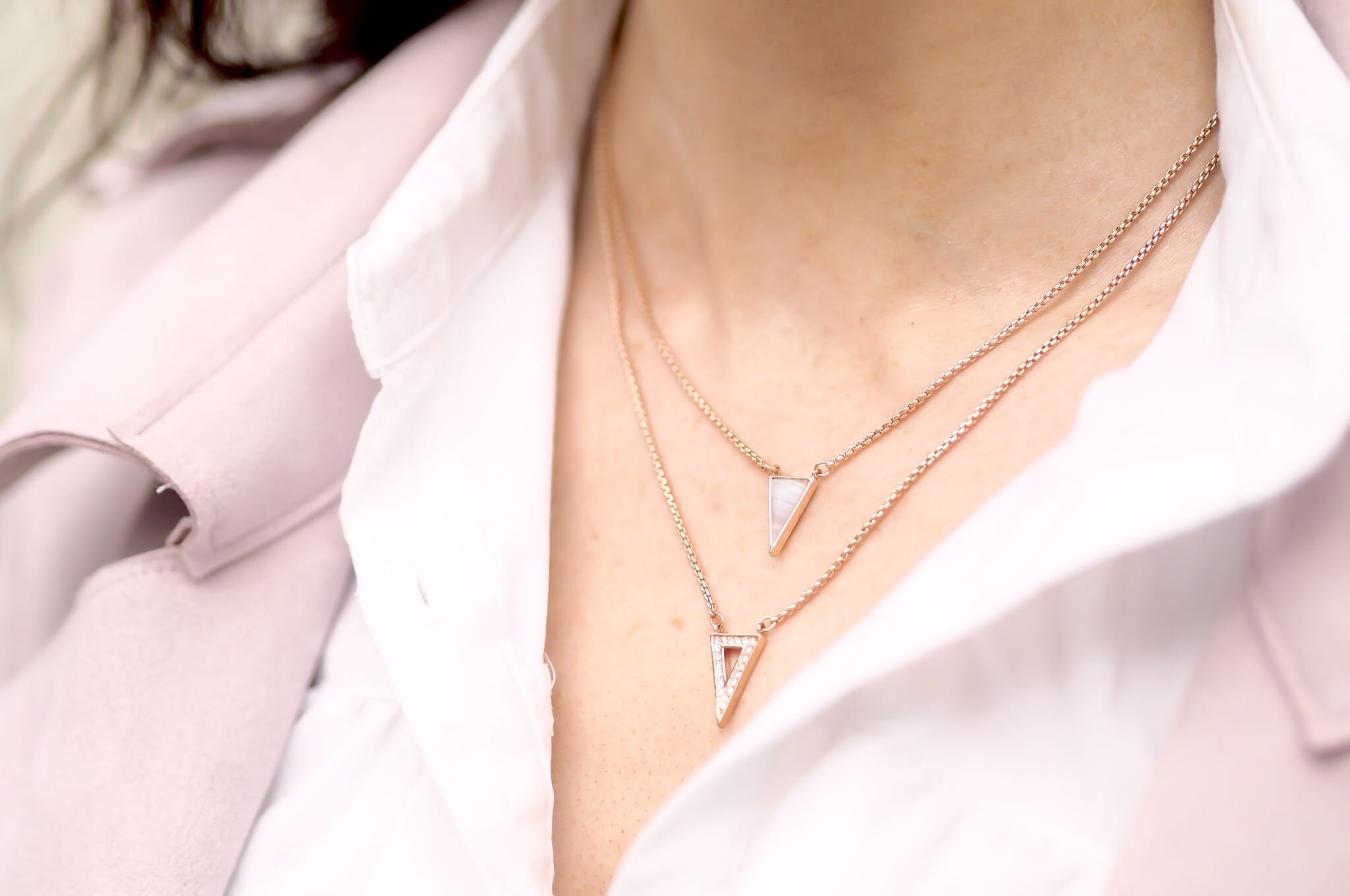 Zara Pink Suede Trench Coat | ASOS Frill Shirt | ASOS Blush Pink Linen Skirt | Topshop Black loafers (similar) | *Buckley London Hackney Layered Pendant | Cream Studded Bag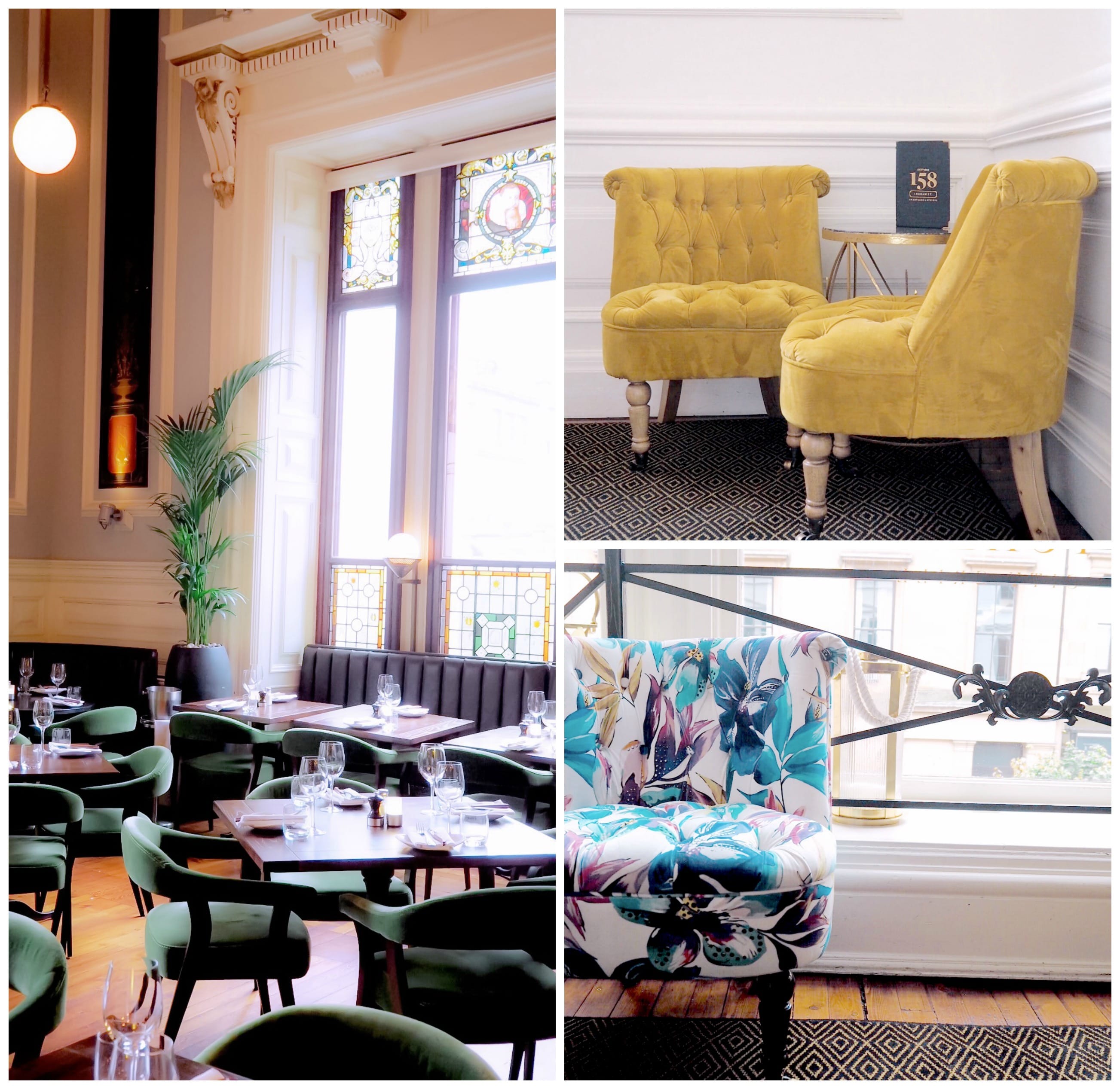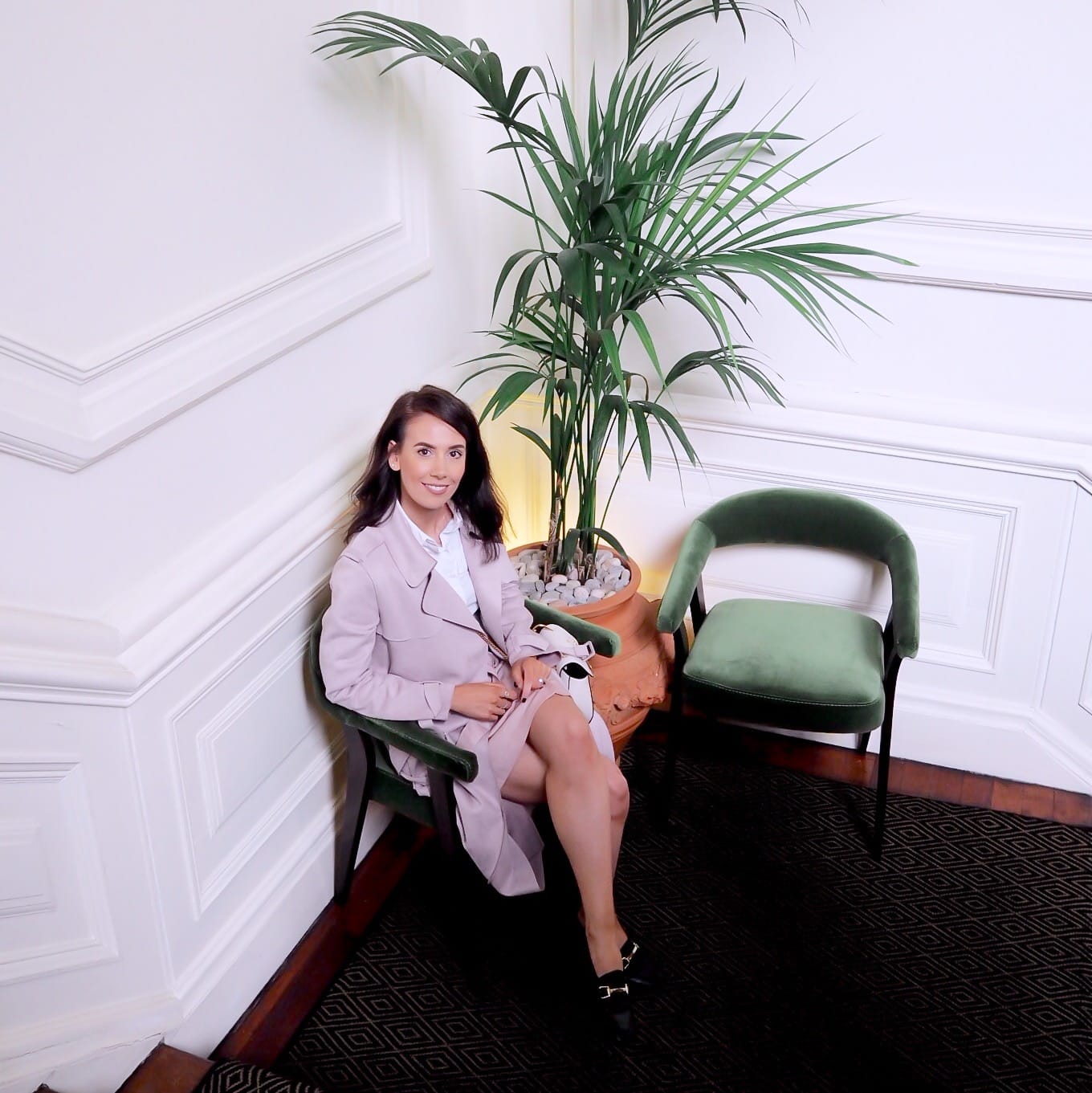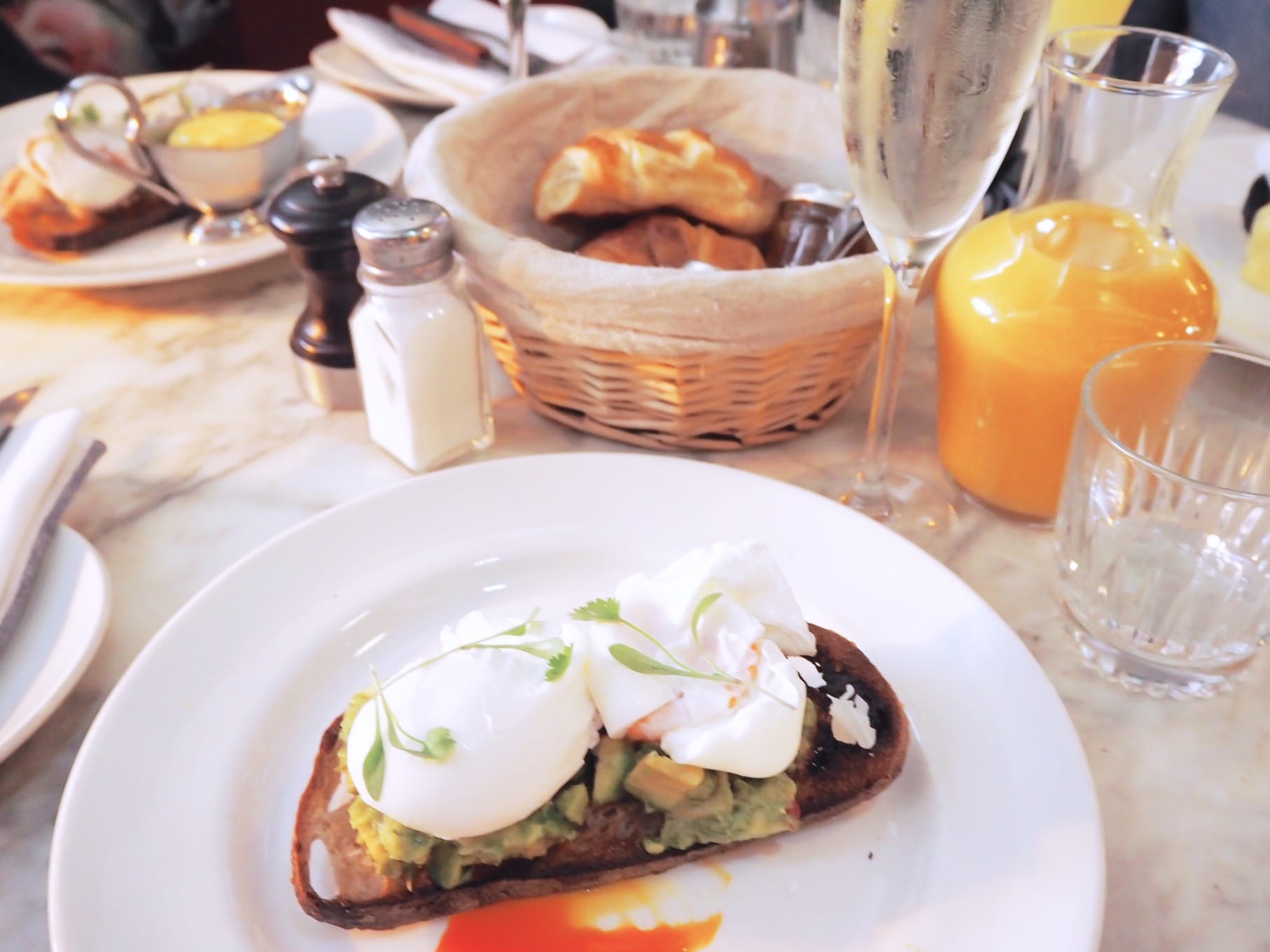 The past few weeks have certainly felt like Autumn is creeping in but I'm not quite ready to fully let go of Summer just yet! So when I met up with my fave blogging gals Jess and Tatyana last weekend I opted for my new Zara pink faux suede trench…perfect to cover up should it downpour, but light enough in colour that I still feel semi-summery.
What was on the agenda? Giggles, brunch and lots of bubbles at the newly refurbished Hutchesons City Grill on Ingram Street, Glasgow. I hadn't been in before the refurb so I can't really compare but what I can tell you is that it is seriously gorgeous!
THE MENU
After we'd had a good look around – and probably spent tooooo long instagraming (seriously though it was hard not too!!) we settled down for our bubbles and brunch (menu here). First up was coffee and croissants, followed by avocado and poached egg toast, and let's not forget the bubbles! Sorry to be such a cliche but I really can't get enough of avocado toast and it somehow always tastes better when you eat out, don't you agree?! The poached eggs were cooked to perfection. Seriously, why don't mines ever turn out this good!! Any tips on how to poach a good egg, leave em below ha!
THE DECOR
Ok serious #decorgoals let me tell you! I couldn't decide which was my fave, the gorgeous mustard velvet armchairs or the floral ones…OK, I'll take them both! Oh and don't even get me started on the marble tables!
THE ATMOSPHERE
Comprised of three rooms – The 158 Lounge: a cosy, low lit room downstairs with gorgeous booths, marble tables and cushions galore. Think old school glamour and a cosy brunch with your besties, or date night with your other half; Glenfarclas: a private dining room for those special occasions; and then upstairs – City Grill with gorgeous plush green velvet chairs, beautiful bar and the highest of ceilings – definitely the perfect setting for drinks and catchups with your best gals. City Grill is definitely my favourite. In fact I noticed whilst I was there that they do fab weekday cocktail deals so I've already informed the gals of this and we're already planning a night, in addition to another brunch in the 158 Lounge. It would be rude not to.
THE DEAL
At £50 for 2, for the most stylish brunch with bubbles in the coolest city centre locations (did I mention how instagramable it is?!) it really is the dream location for a gals bruncheon!
If you stay in or around Glasgow this is definitely one to visit, and out of towners definitely add this to your list if you're planning a visit to the city! You can view the Hutchesons menus here.
Thanks to Hutchesons for organising such a gorgeous brunch and a special thanks to Jess and Tatyana who never fail to supply lots of giggles (catch up on our latest girly spa weekend here)!
Remember to follow me on Bloglovin and subscribe to my youtube channel so that you never miss a blog post/video!
SHOP THE LOOK:
Lots of love,
Chantelle xx
This post is in collaboration with Hutchesons City Grill and Becky White PR. All thoughts are 100% my own.