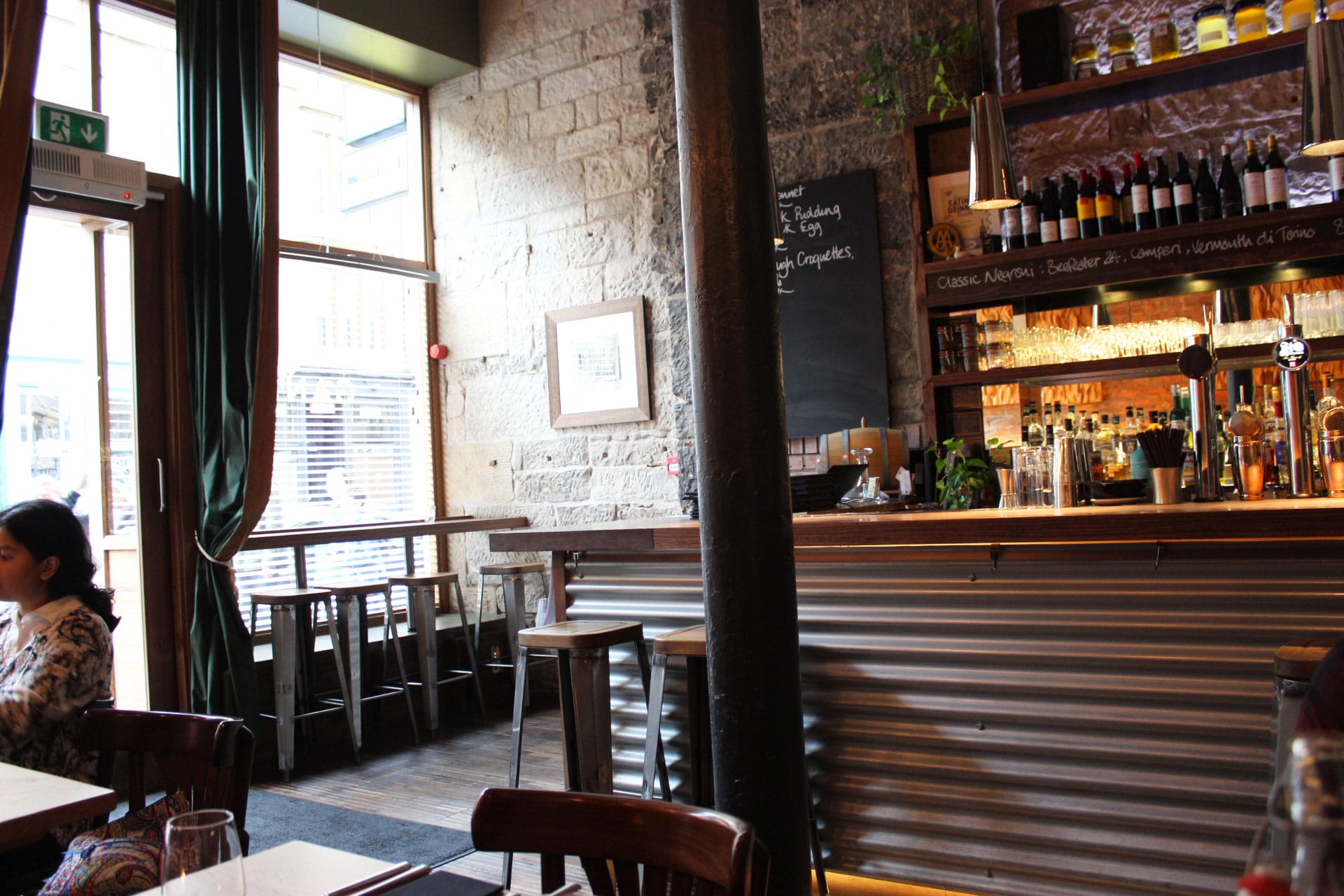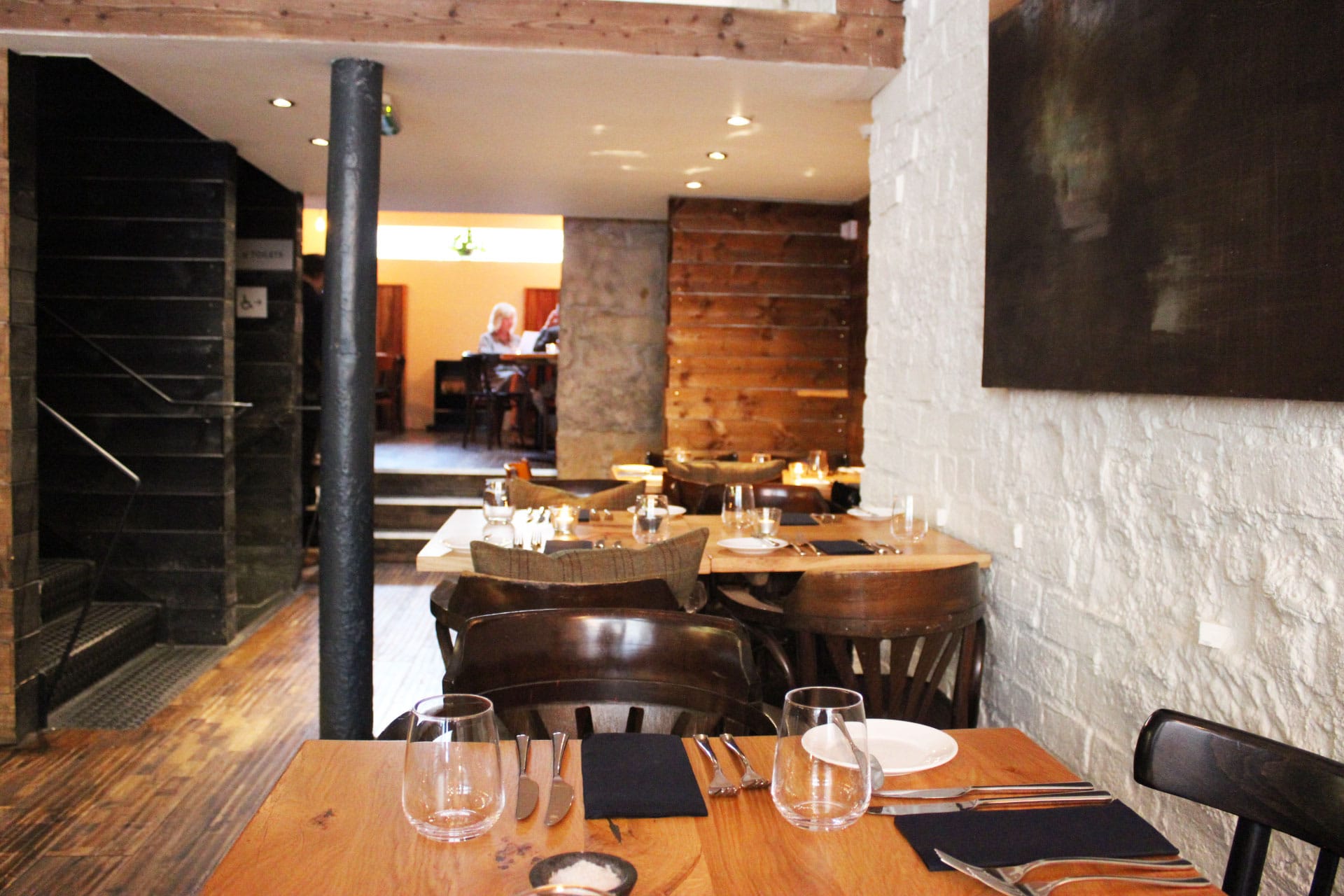 Anyone for a champagne lunch? *squeels* Me, me!! A couple of weeks ago I was contacted by citizenMag – if you don't know who they are, they're a magazine for none other than citizenM Hotels dishing up reviews and top tips on the best eateries and places to explore, in and around the cities where they have hotels – Glasgow, Amsterdam, New York, Paris and Rotterdam. Being the lovely people that they are, they got in touch and asked if I'd like to try out one of their recommendations in Glasgow – of course I said YES as soon as I saw The Gannet was on their list!
The Gannet has been one of those places I've heard people talk about for a while now but never got around to actually trying for myself. Nestled at the top of Argyle Street in the Finnieston area, Glasgow, celebrating the best of Scottish produce "dictated by the rythms of the British seasons"…with quite an unassuming exterior you'd be forgiven for walking past and not actually realising it's there but let me tell you, this is one place you do not want to miss so take note guys.
On a Sunday, The Gannet offers a champagne lunch deal for only £30 per person including a starter, main, dessert and glass of champagne. Unlike a lot of offers, the menu is a selection of what is on offer on the Gannet's main weekly menu, therefore you're getting the exact same (i.e. portion sizes etc) as what you would get during the week only at a significantly reduced price. I think the smile wiped across my face with champagne in hand says it all really! I had the champagne cocktail fyi (because I'm fancy).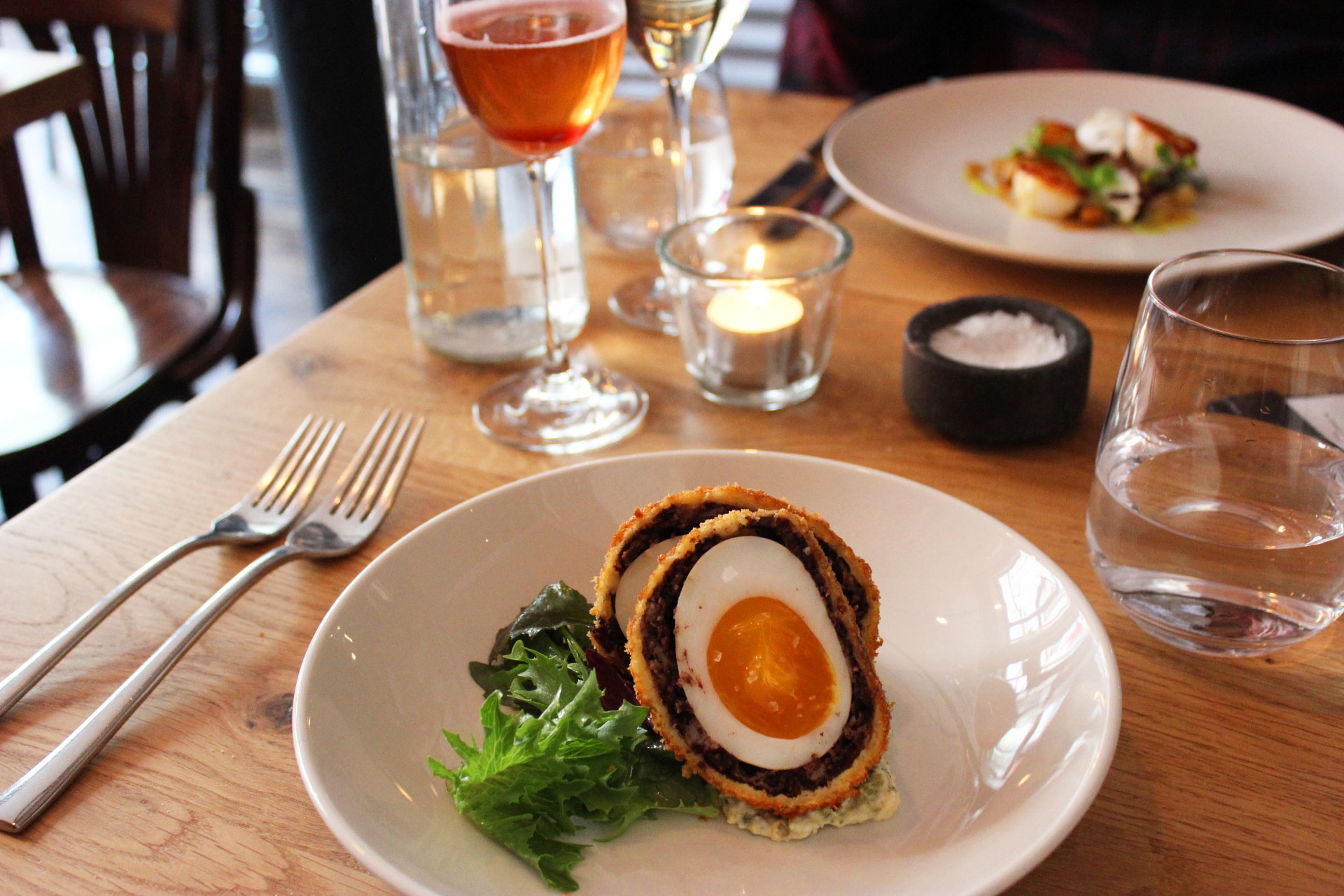 For starter, I had to go for the special – Scotch duck egg wrapped in black pudding. There really aren't enough heart eye emojis in the world to show my appreciation for this. Darren had the West Coast Scallops, pigs head and ham hough – I'm not a big fan of scallops buy I had a little nibble at everything else on offer on Darren's plate and it was delicious! Of course I gave Darren half of my Scotch egg – sharing's caring and all that.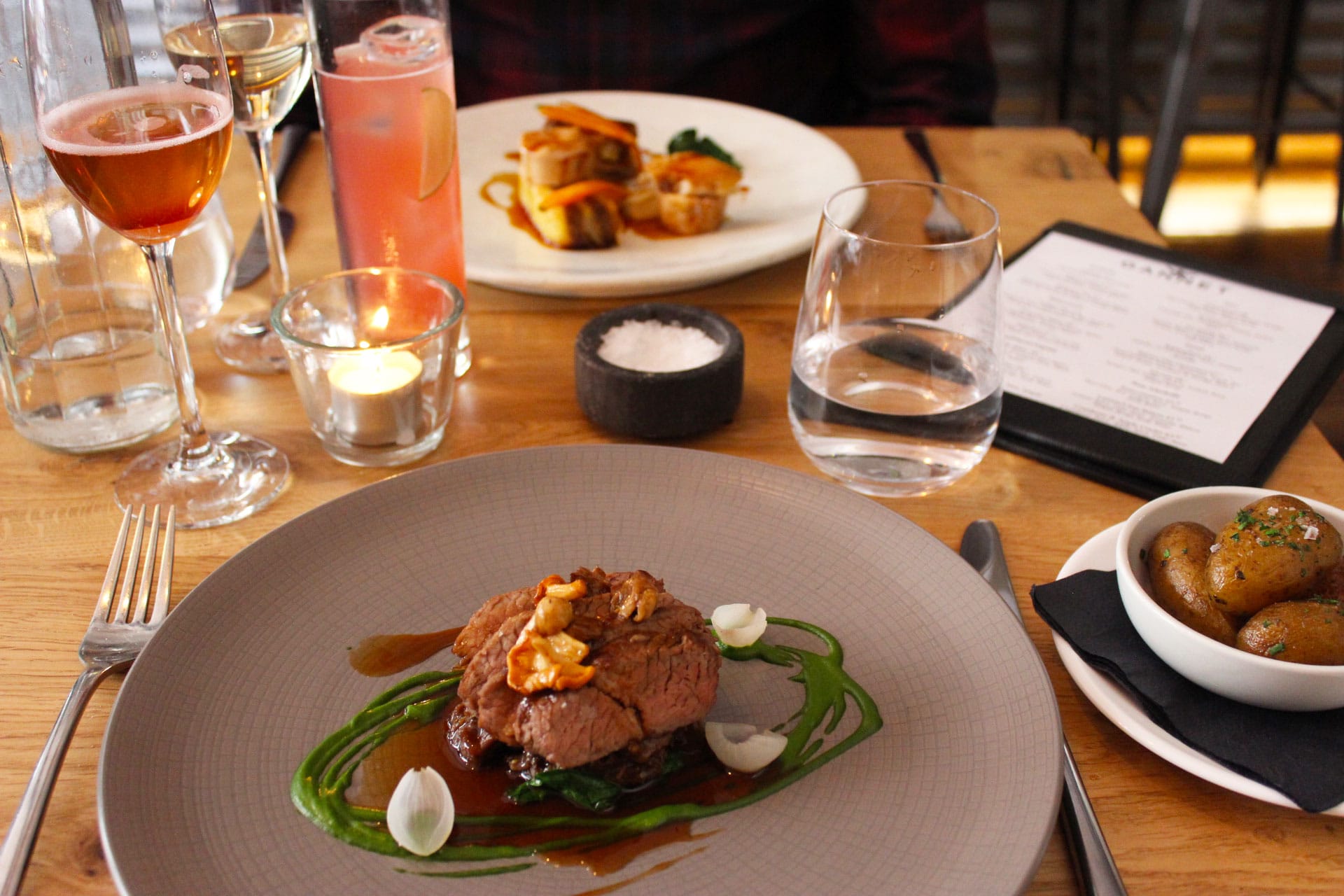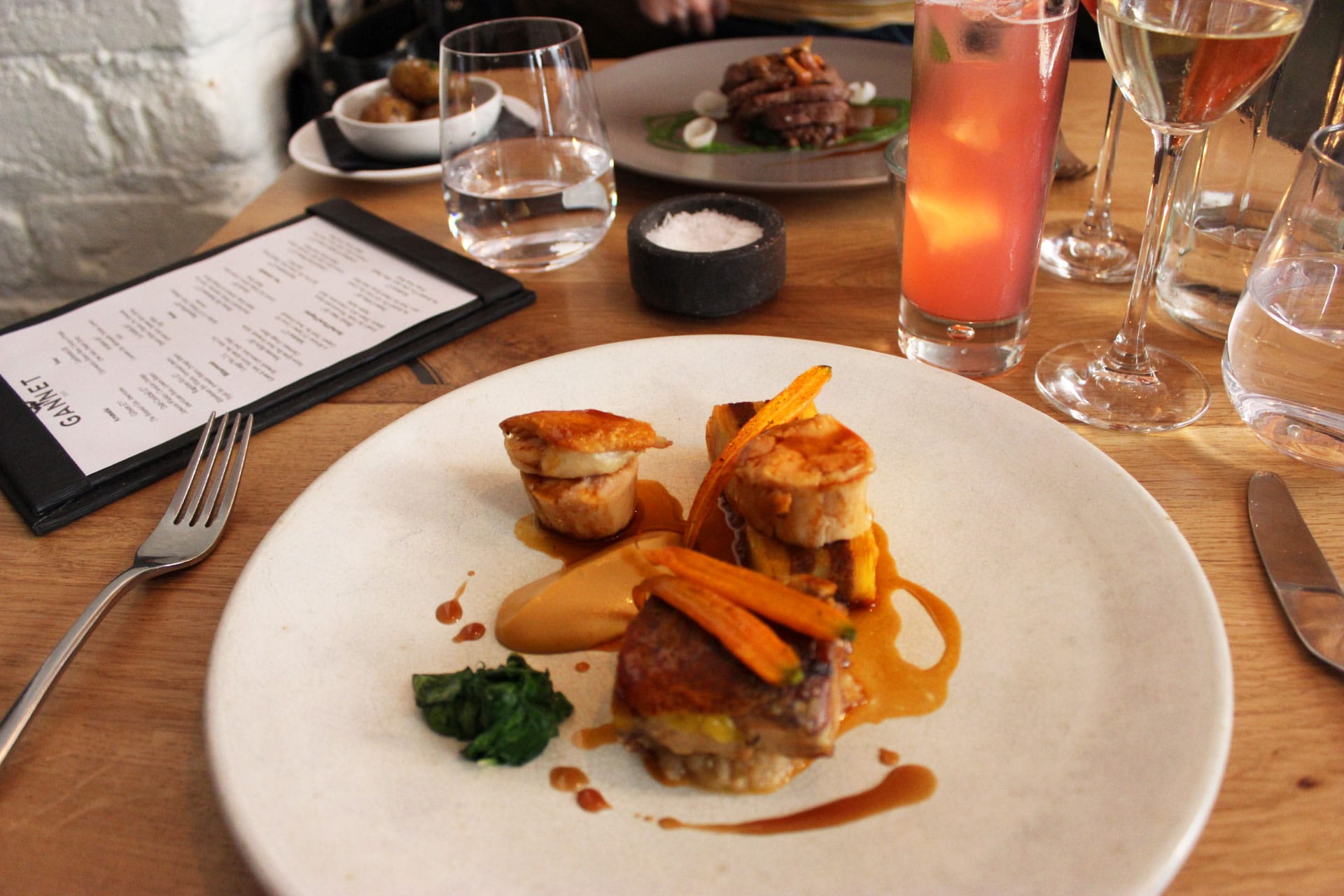 Next up were the mains. I already knew what I was having because I'd eye balled the menu online before going – Scotch beef diamond fillet and ox tail, wild mushrooms, pickled onions, watercress puree, beef dripping confit potatoes with a short rib sauce. Oh my word this was utter perfection. I could happily eat this all day, every day for the rest of my days. Darren had a bit of a tough time choosing his main because everything sounded SO good! After a recommendation from one of the staff though he opted for the Guinea Fowl Breast, leg and wing, baby carrots, choucroute and potato terrine (which would have been my second choice) and he wasn't disappointed one bit (neither was I after having a wee taste!) I'd never tried guinea fowl before but I'd definitely order it in future because it was delicious – very similar to chicken I thought.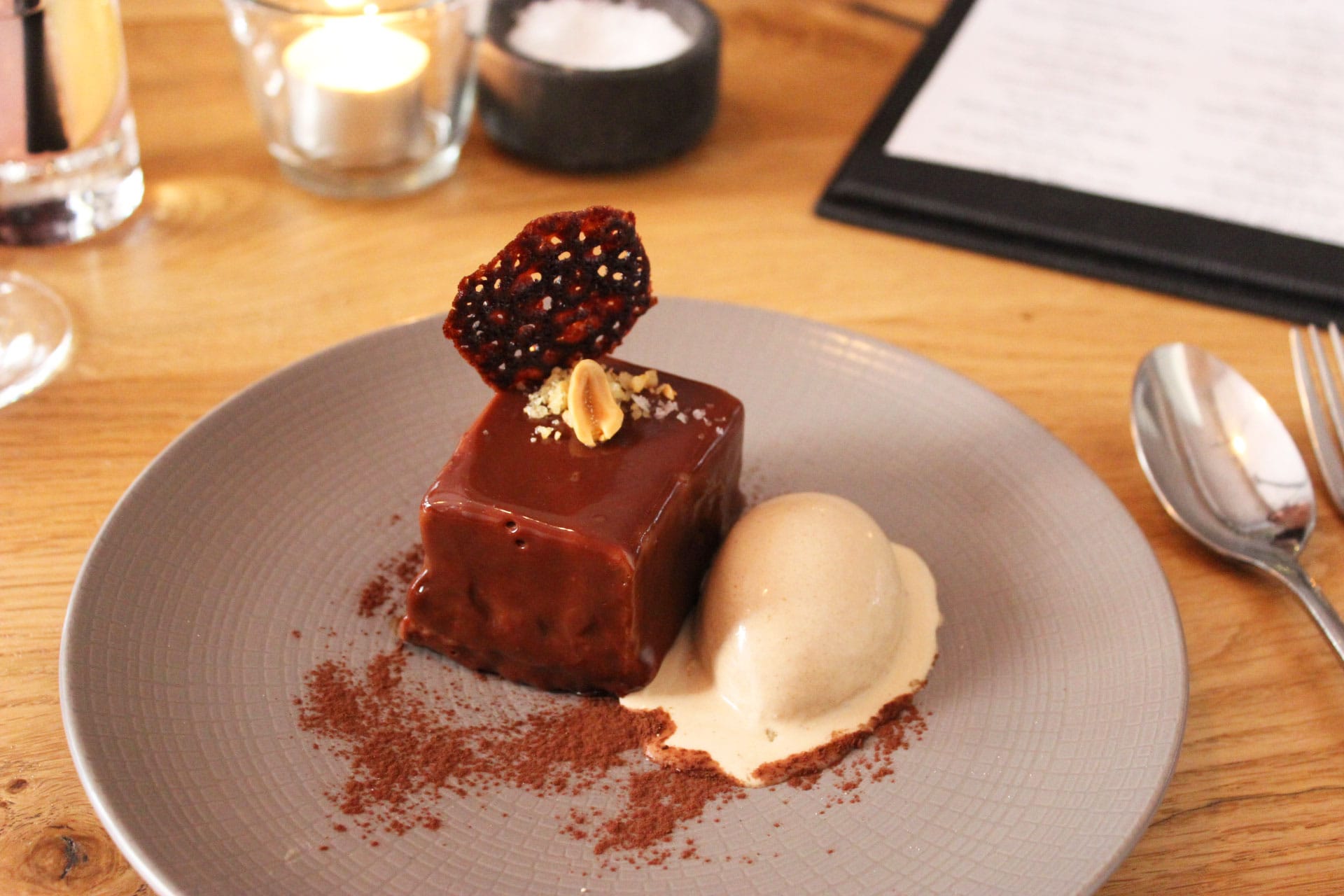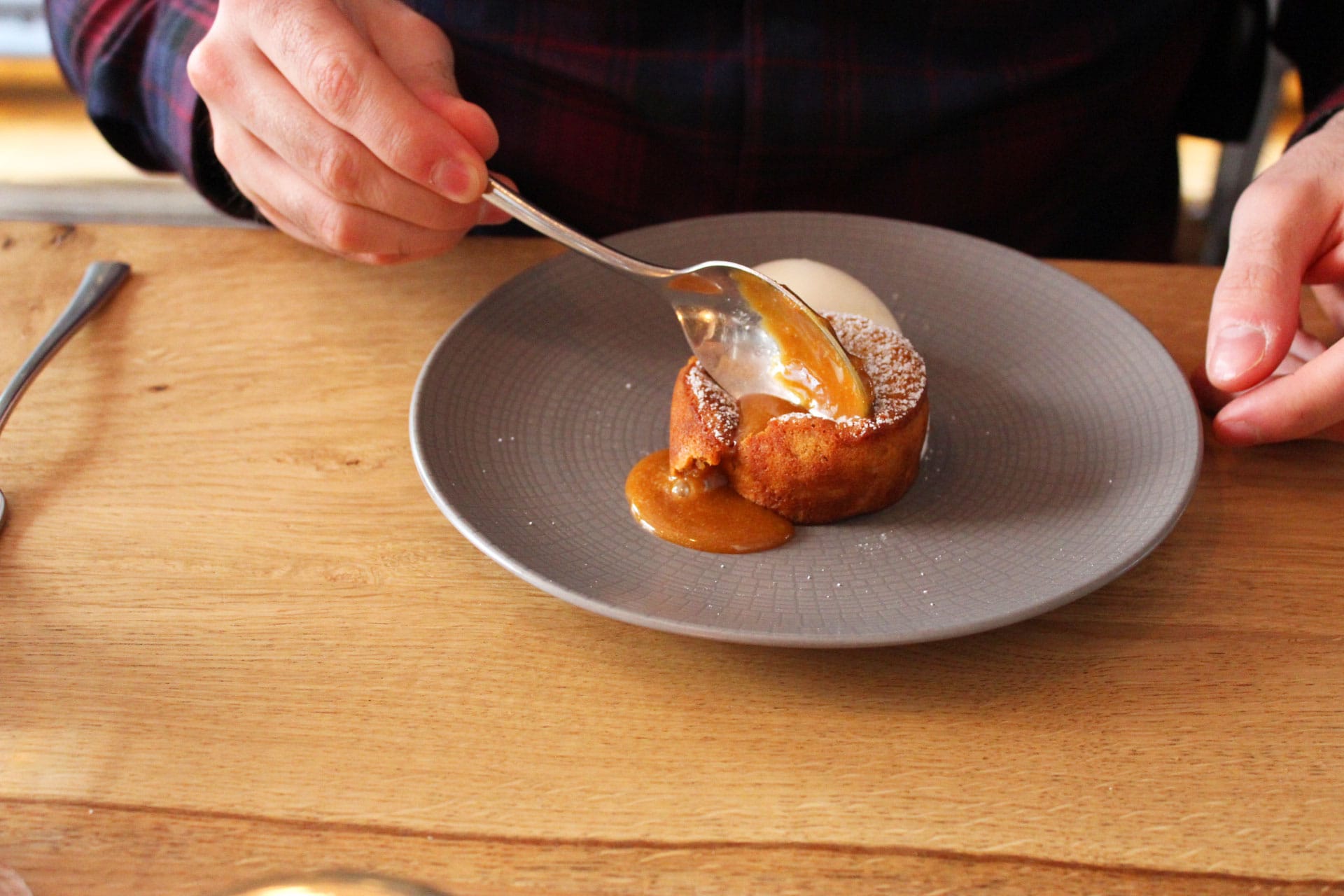 As for desserts – well, where do I start. I definitely think we opted for the best two on the menu: milk chocolate feuilletine, peanut brittle with hazelnut ice cream; and the salted caramel fondant with tonka bean ice cream. Just look at that fondant ooze – YUM!!! Both desserts were too delicious so we halved them straight down the middle.
One thing I haven't mentioned so far is the service, which I feel can't go unnoticed as it was fantastic. The staff were very friendly and certainly knew their stuff with regards to the produce and what they had to offer. The courses were served up in a timely manner and even although it was quite a busy Sunday, we didn't feel as though we were being rushed along. I also loved the atmosphere, it was very laid back and chilled – just an all round lovely place really with fantastic food. That's it in a nutshell!
If you've been meaning to try The Gannet and haven't got around to doing so yet I'd definitely check it out. The menu isn't cheap but I think you definitely get what you pay for and if you're a foodie, this is definitely a place to check out. The champagne lunch deal is also great value because you're getting to try things from the A La Carte but at a reduced rate…plus a glass of champers – it's win win really! If you'd like to check out the menu, just click here.
A huge thanks to citizenMag for inviting me along to The Gannet, I had such a lovely time and I'll definitely be booking up again soon!
Lots of love,
Chantelle xx
*This post is in collaboration with citizenMag but all views are 100% my own.