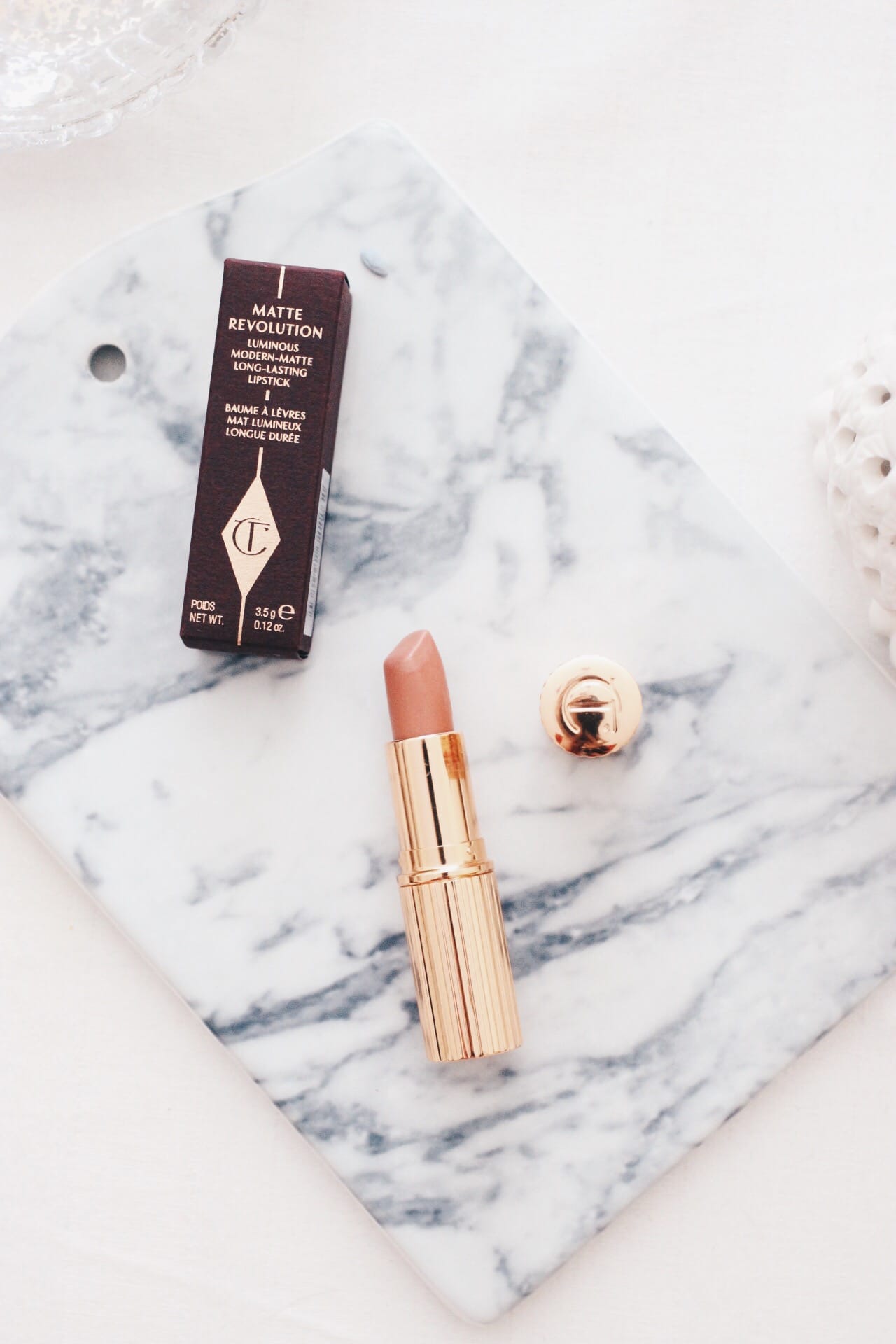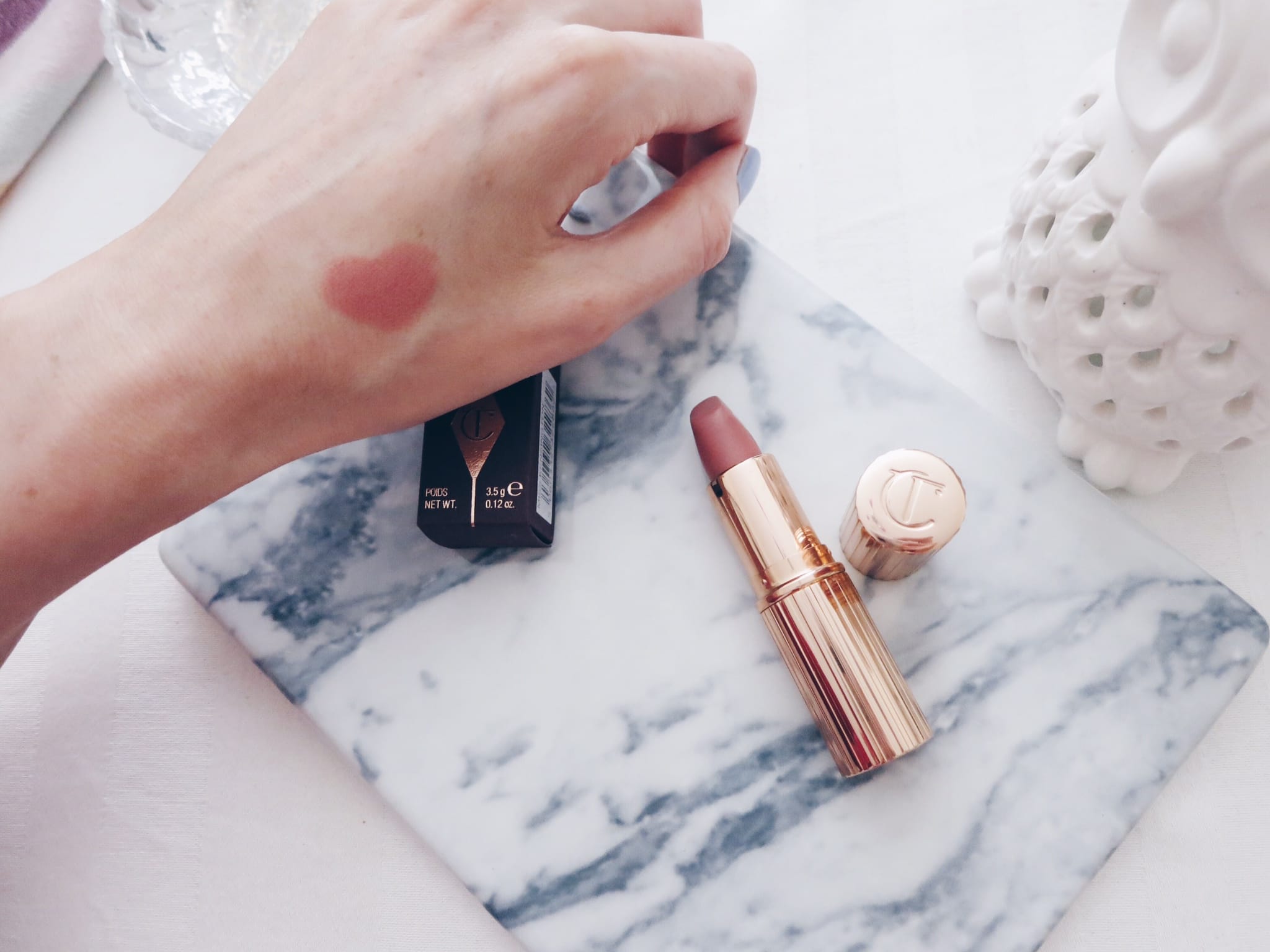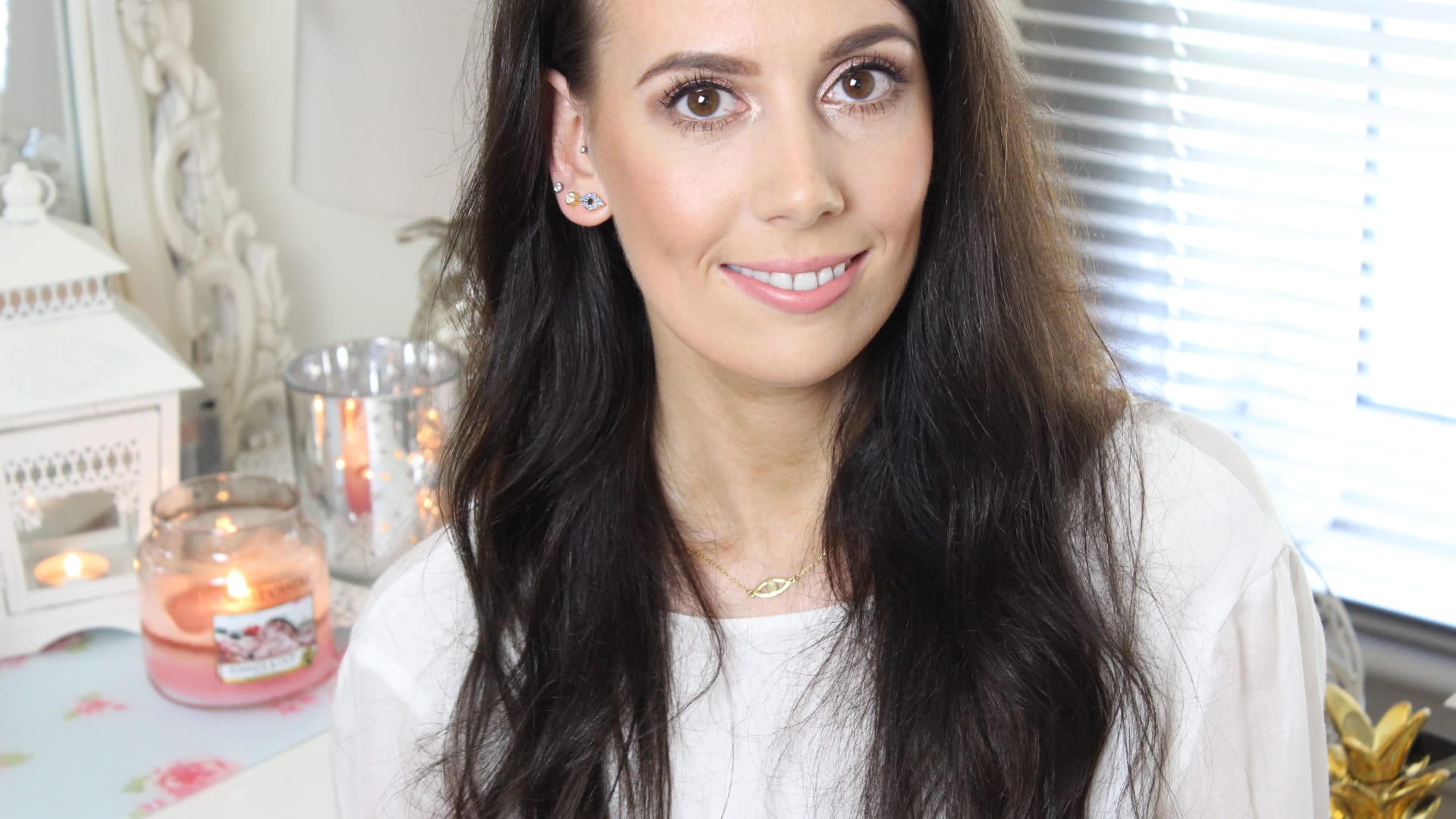 Say hello to the latest love of my life…Charlotte Tilbury Miss Kensington Lipstick. As soon as I heard Charlotte was bringing out a limited edition collection in collaboration with legendary British fashion photographer, Norman Parkinson, I knew I had to check it out. Of course I want absolutely everything in the collection but since I'm trying to be a good girl and save some pretty pennies for New York, I decided on one of the lippies on offer. It was a no brainer really. Pink nude – check. Creamy matte formula – check. Rose gold packaging – CHECK. Charlotte really knows how to please a girl. I'm already a major fan of the matte revolution lipstick collection and this baby has become a new favourite.
It's described as an English rose pink and has a pretty pastel pink hue to it. It's based on some of the hues loved by the "haughty but naughty" girls of the swinging sixties in Chelsea and Kensington – Audrey Hepburn, Twiggy and Norman Parkinson's wife Wenda. Since Audrey is my all time icon and will forever be my girl crush, it would've been rude not to pick it up!
I am completely sold on this shade. Not only is it an everyday perfect pink, but it's also great for nights out if you're looking for a nude to match a dramatic eye. I also love the luminous and non-drying formula of the matte revolution lipsticks. They are by far one of my favourite finishes.
You can pick up Charlotte Tilbury Miss Kensington for £23 here.
P.s. For some reason Miss Kensington shows up more peach/nude in the photos and real life for some reason (it's bizarre!) but it is definitely a pink/nude on the lips as you can see in the last photo!
What do you think of this shade? Will you be picking up Miss Kensington?
Lots of love,
Chantelle xx
This is not a sponsored post.