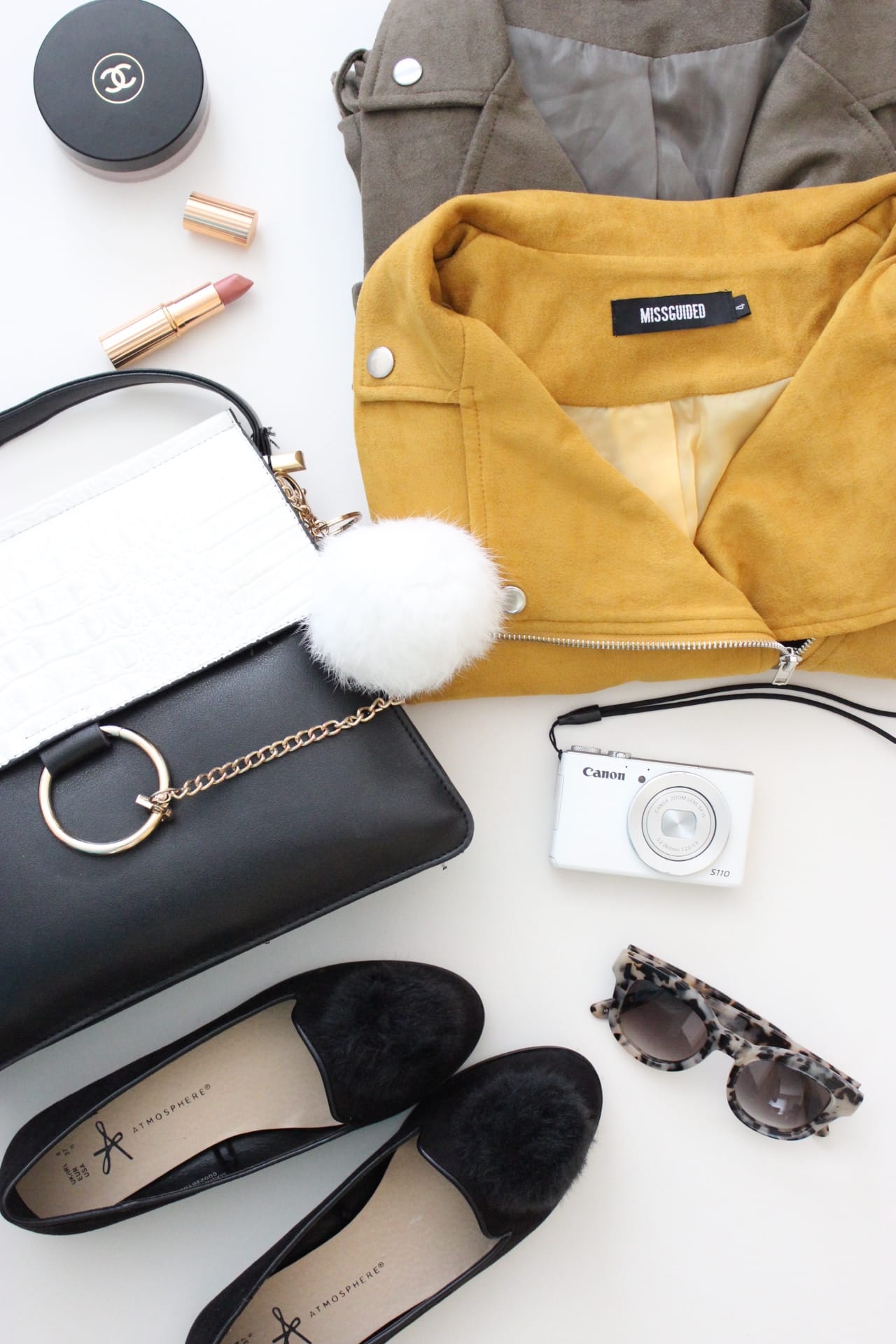 Hello! Yes, your eyes are not deceiving you I am in fact BACK!! Sorry for the the lack of posts over the past few weeks. If you follow me on Instagram or Twitter (if you don't why the heck not?!) you'll probably already know that there are a few good reasons for this. Firstly, there was NYC…oh New York, how I love you. Darren and I have said ever since we started going out – which was a loooooooong time ago – that we would absolutely love to visit the big city and we finally just did it! It wasn't planned out over a long time, we just thought we'd go for it and it happened to turn out to be the best holiday we've ever had. Sometimes the ones you don't over-plan happen to turn out to be the best. Whilst we were there something else rather magical happened…Darren proposed, and of course I said yes! After almost eight years of being together, a lot of people weren't surprised but I was! He's a sneaky one, that Darren! We got engaged on the 2nd day of our trip which made the rest of our two weeks even more magical and memorable there, and to be honest I still feel on cloud nine!
I did actually plan to vlog whilst we were in NYC but after Darren proposed I just felt like I wanted to enjoy every moment of the trip together. I love vlogging but any vlogger out there will know that it can be a bit 'all consuming' sometimes and it's easy to miss out on what's right in front of your eyes because you're constantly looking through a camera lens…if that makes sense. However, I did take a million photos which I plan to share on a little NYC series so stay tuned for that!
Anyway, I'm going to stop rambling because I'm going to be doing a proper update on my youtube channel on Sunday so onto my first ever 'Currently Loving' post. I've thought about doing this type of post for a wee while now. I do upload monthly favourites videos but I tend to mainly focus on beauty on those types of videos and sometimes forget about random bits n bobs or fashion so this series will be a 'catch anything I've forgotten about' type.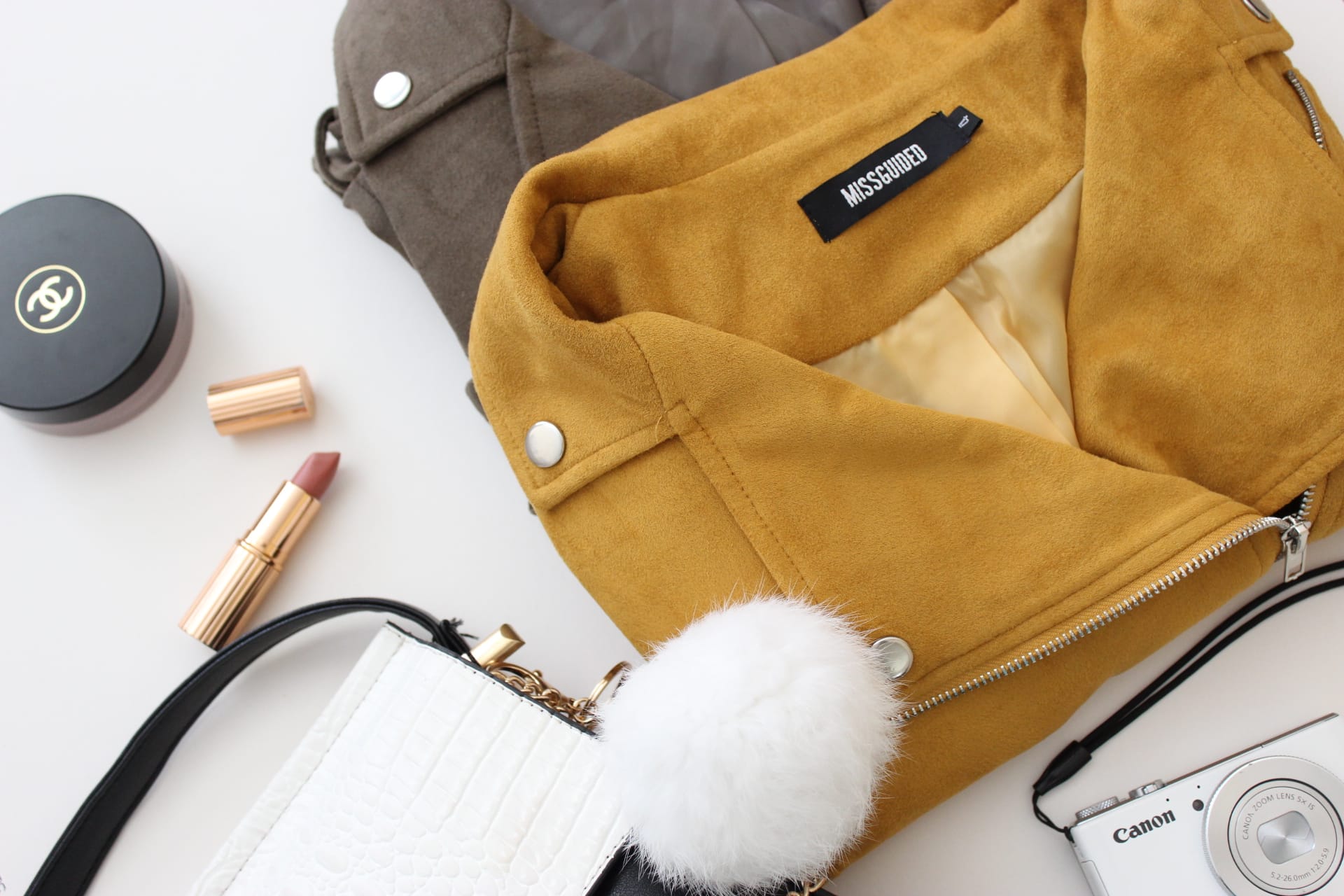 Missguided faux suede jackets: I've already shown these jackets in a couple of outfit posts (here) and also in a haul video (here) and the obsession is real. They are SO easy to wear, the quality is beautiful and the colours are perfect. I got a lot of wear out of these during Summer but I can see me wearing these straight into Autumn with my Topshop leather gilet thrown on top.
Chanel Tan De Soleil: This is a product that I go through phases of loving and forgetting about. Recently I've been loving it. I think cream bronzers just look so natural on the skin. Now that it's definitely getting a lot cooler I can see me reaching for this more often because my skin can get quite dry in Autumn/Winter, so this prevents an overly powdery look you can get from some powder bronzers.
Charlotte Tilbury Miss Kensington Lipstick: Aaahhh Charlotte, you are a wonder. Of course I had to pick up one of the latest releases from the Norman Parkinson collection and it's a beauty. A perfect, swinging sixties pinky nude in the matte revolution formula. I've been wearing it non stop.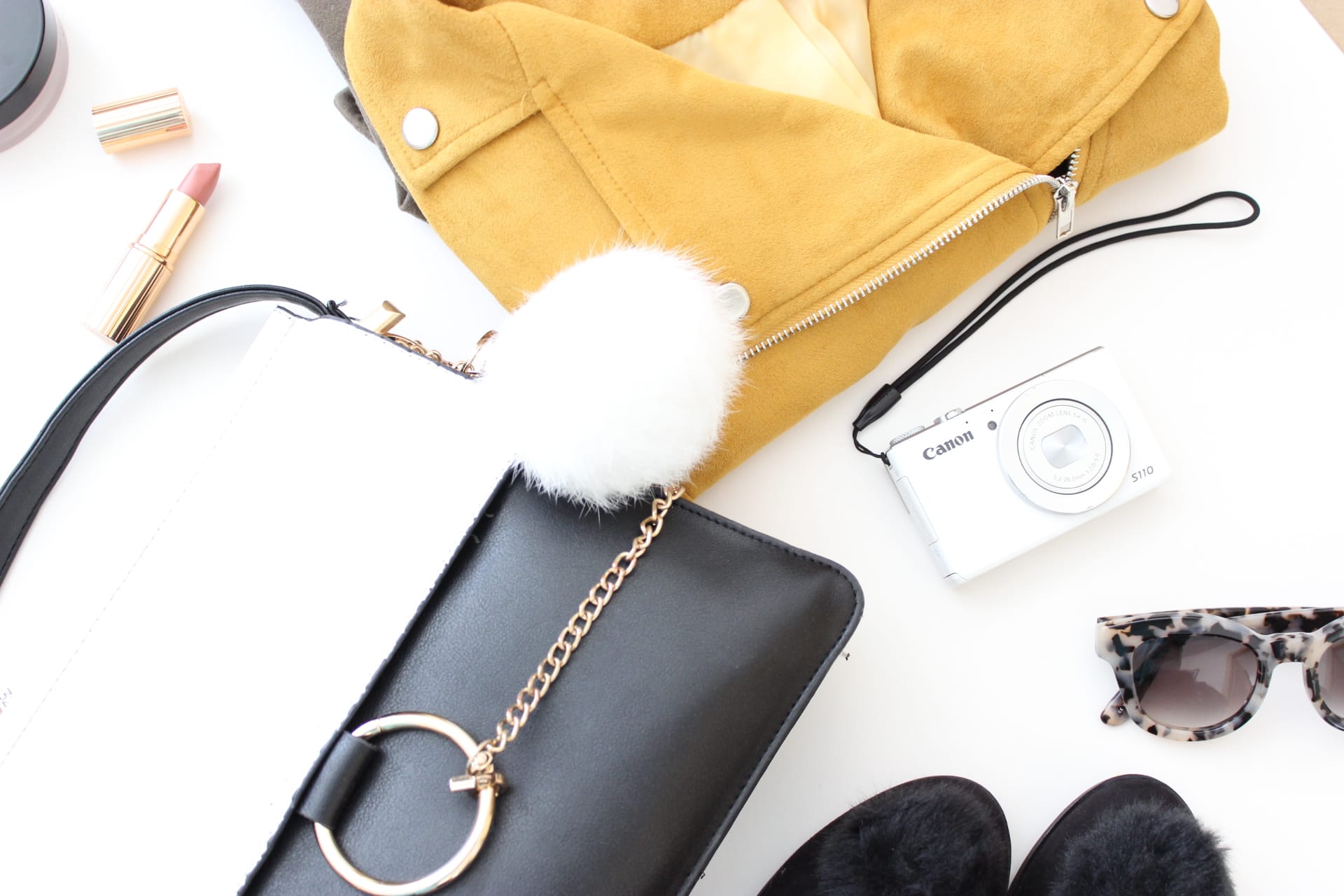 Canon S110: I reviewed this on my blog almost two years ago (here) when I first bought it, and although I loved it at the time it's been a bit neglected in the past year until I recently picked it back up again and haven't left it in the drawer since. The quality is amazing and so much better than my iphone so I use this when I'm out and about and it really is a great little point and shoot camera. The great thing is that you can also connect it to your phone via wifi which is a godsend for instagram! It's also the perfect size for popping in your handbag.
YesStyle Chloe Faye Dupe handbag: This is another thing I haven't stopped wearing. Yes, I would absolutely LOVE a Chloe Faye but in the meantime this one will do. I absolutely love the style, with the gold hardware and of course I had to add a little white pom pom.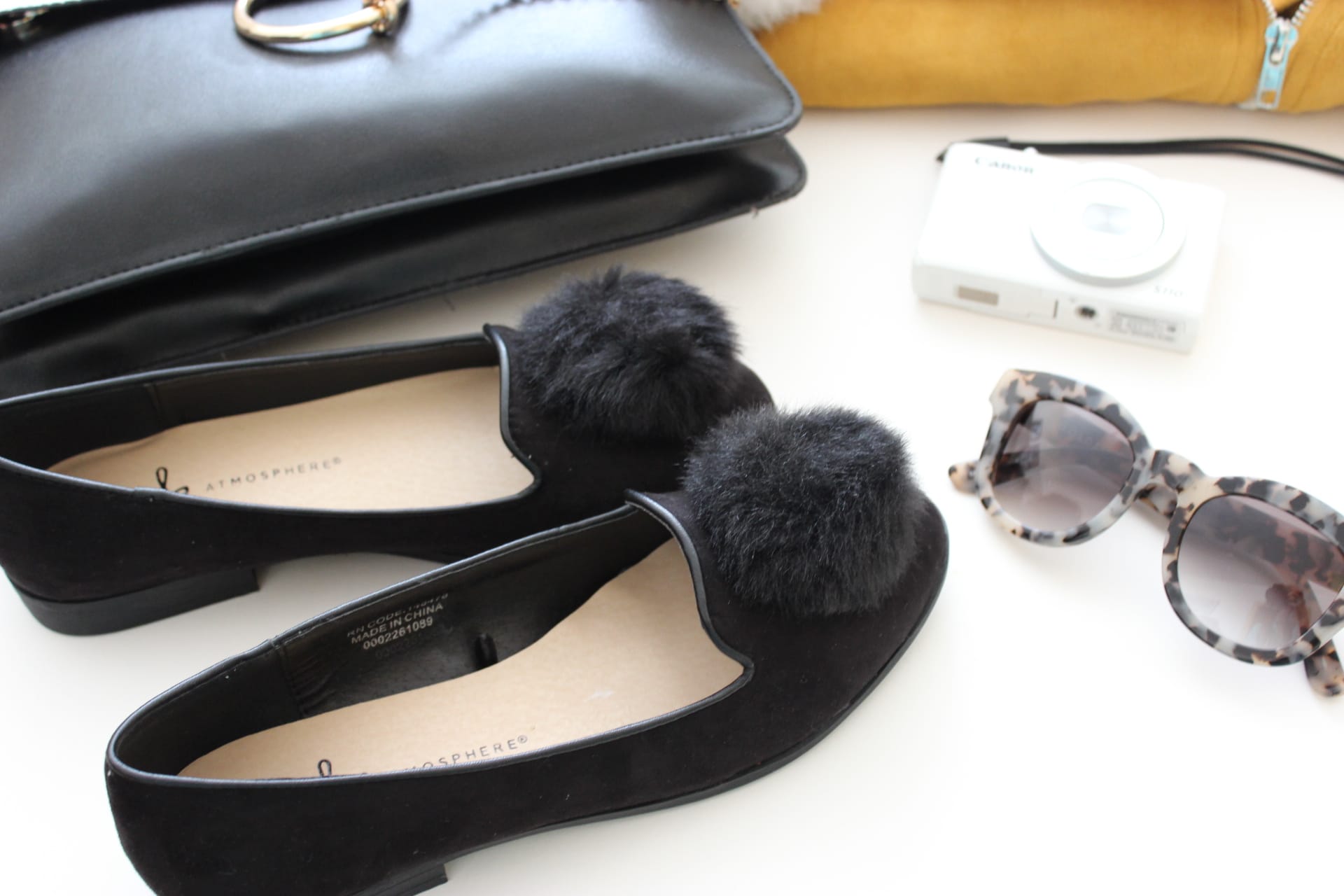 Primark Pom Pom loafers: Sticking with the pom pom theme, how cute are these little loafers?! They cost around £13 and I already know I'm going to get so much wear out of them throughout Autumn/Winter.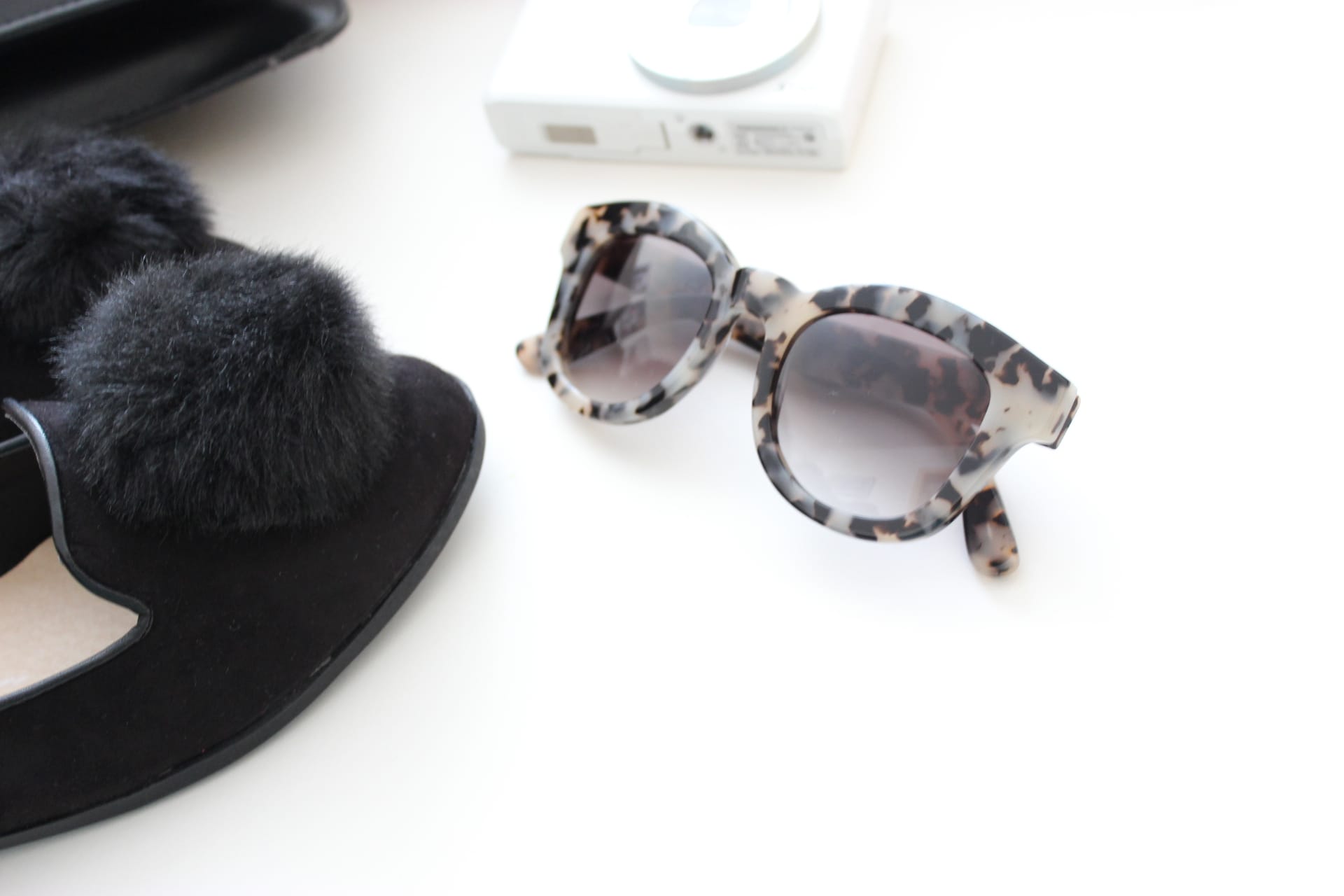 Goldendaze Tortoiseshell Sunglasses: Last but not least I need to give a little shout out to my favourite sunglasses from Urban Outfitters. I took these to NYC and wore them every single day. They're a bit of a statement piece but I absolutely love tortoiseshell print I just think it's so chic! They're also down from £45 to £15 in the sale too which is amazing (here)!
I hope you enjoyed my first 'currently loving' post. Stay tuned if you'd like to see what I got up to whilst I was in New York…posts will be coming very soon! Also, thanks so much for all of the love on Twitter and Instagram about our engagement, it really means a lot to us!
Lots of love,
Chantelle xx
This is not a sponsored post.