One of the things I love about blogging is being able to attend amazing events and having a natter with some of my Glasgow blogger gals. Last week I was invited along to the Debenhams Summer Soiree hosted in Gusto bar and restaurant. I had wanted to visit Gusto for a while and after sampling some of the gorgeous cocktails on offer at the event, I'll definitely be returning let me tell you! After a mad rush to leave the house – in typical Glasgow fashion it downpoured just as I was leaving, which lead to a necessary shoe change (damn you Glasgow) – I arrived at Gusto alongside two of my blogging favourites Eilidh and Linsay and met up with the rest of the gals (too many to name but they are all absolute babes!) After being greeted with some champagne I had a walk around to see what was on offer.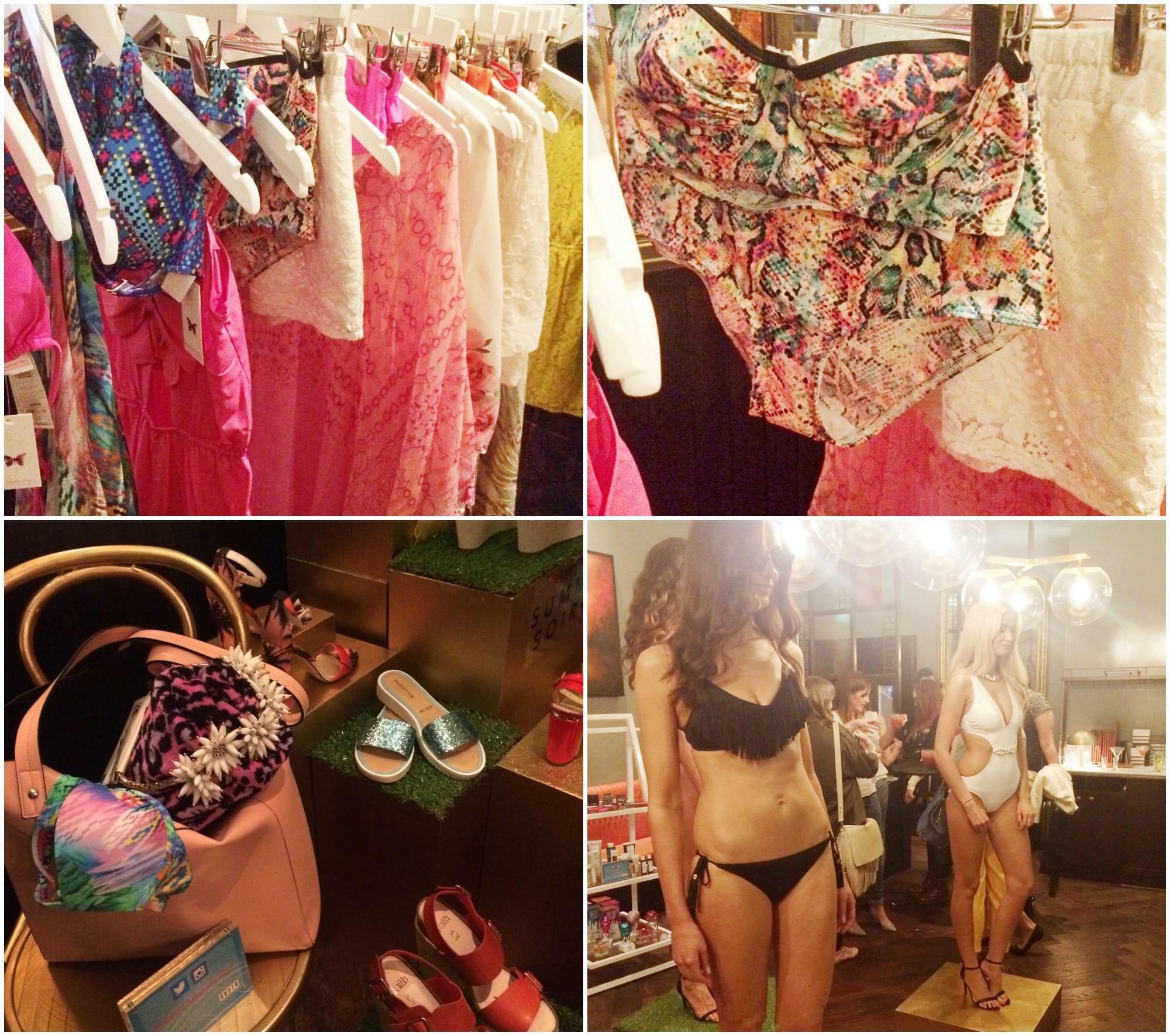 The first thing that caught my eye was the gorgeous snake print bikini above. I love the retro style with the high waisted bottoms – I just think this style is so flattering on so many body types! The bikini top is also slightly padded and keeps a good shape…none of this flimsy triangle bikini top nonsense (shout out to all my small chest gals, you know what I'm talking about!) I also couldn't stop eyeing up the palm print strappy sandals and how cute are the little sparkly pool sliders?!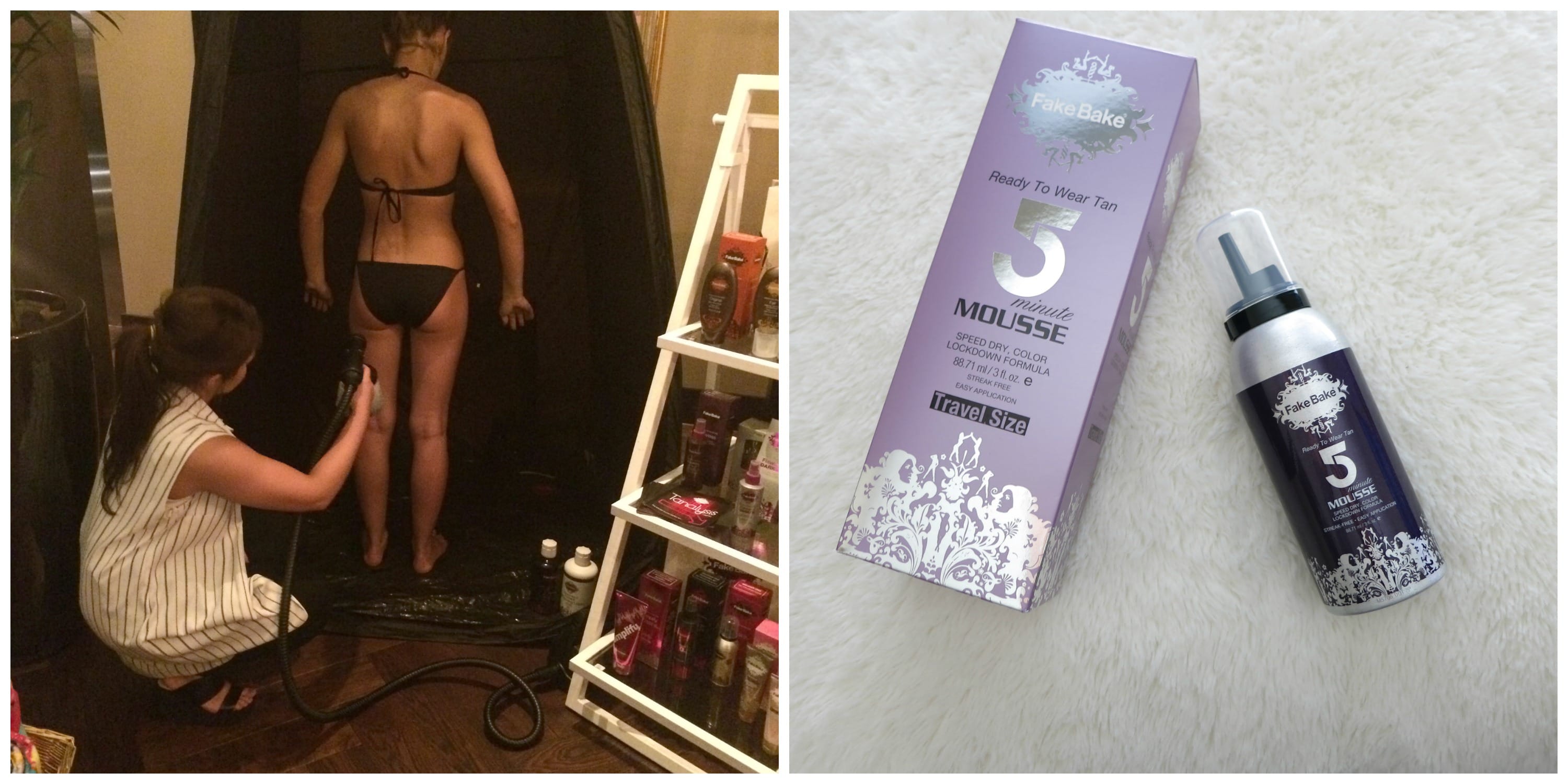 After a catchup with the ladies it was time to see a live Fake Bake spray tan demonstration. I've never actually used Fake Bake before which is weird because I've tried almost every fake tan on the planet! I'm not joking I was SO jealous of the girl getting spray tanned, look how gorgeous her tan is?! Jennifer has also told me before that she loves Fake Bake so I can't wait to try this Fake Bake 5 Minute Mousse* sample which we received in our goodie bags. Keep your eyes peeled for a review on this because I have high hopes for it!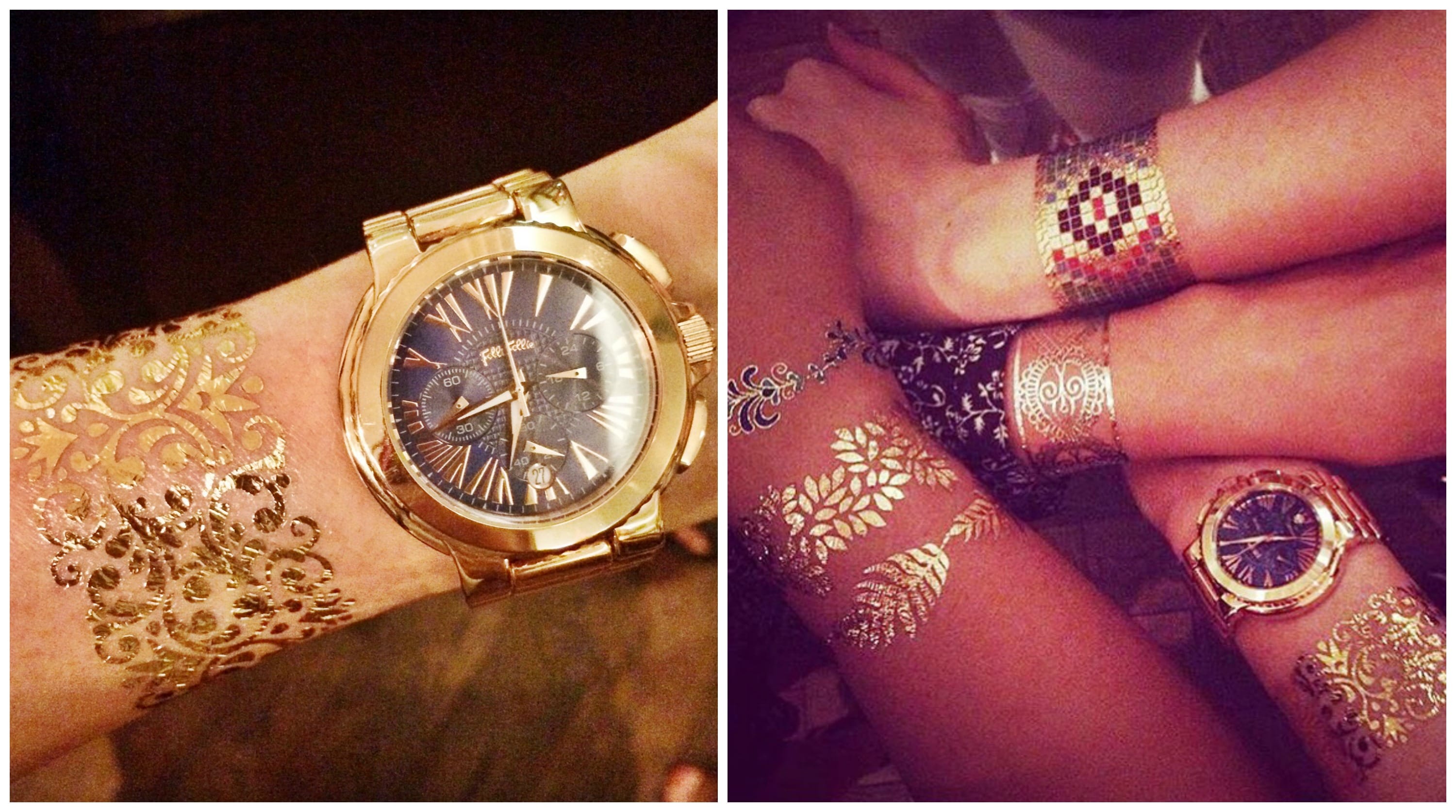 Another highlight of the night had to be these amazing Barebaroque metallic tattoos. I honestly wanted to put every single one on my body! These just scream Summer to me. I was also super impressed with the staying power too. Mines lasted 5 days and that was even with me going swimming the day after the event!
If you're going on a Summer holiday this year or if you're just looking for some Summer additions to add to your wardrobe make sure you pop into Debenhams. They have you completely covered from beach wear to beauty with some amazing beauty releases this Summer including some from Urban Decay, Too Faced, Benefit and so much more!
A huge thanks again to Debenhams for inviting me along, I had a great night!
Lots of love,
Chantelle x
This is not a sponsored post.