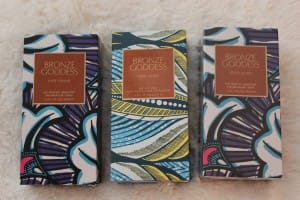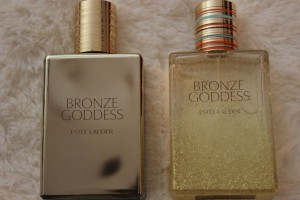 New Bottle Vs Old
ESTEE LAUDER BRONZE GODDESS IS BACK IN STOCK!!!
This weekend, I allowed a little bit of the 'crazy' in me to rise to the surface and bought 3 Estee Lauder Bronze Goddess fragrances…if you haven't sniffed this perfume you are probably thinking at this moment in time that I am mad, however if you have, then I'm guessing you know why I did it!
This perfume has to be my ultimate favourite perfume of all time. It is the most gorgeous, 'holiday in a bottle' scent and I can hand on heart say that I don't think I will ever find another perfume out there that can beat it. It has a citrusy, coconuty, vanilla, floral scent to it and whenever I have it on it makes me think about luxurious holidays, laying on a deserted beach somewhere or private pool with a cocktail in hand, huge floppy sun hat and designer bikini (a girl can dream!)
I think the price has slightly gone up (from £40 I think last year, to £45) but for 100mls I wouldn't really grumble about this as it is so gorgeous. The bottle has also changed from a clear, glittery bottle as you can see in the picture (yes I still have one of last year's bottles left…naughty) to an all gold shiny bottle which in my opinion is quite chic.
What Estee Lauder say:

"

Inspired by the warmth of the Mediterranean, a citrus floral blend with notes of Bergamot and Orange Blossom

"
Provencal Lavender Flowers
Lemon Tree Leaves (Petitgrain)
Neroli from Tunisia ORPUR™ Moroccan Orange Blossom ORPUR™
This is a limited edition fragrance which only comes out once per year, usually around April/May time. I caught wind that this hit shelves in Boots on the 27thso I sneakily called up my local Boots and asked the sales assistant if she could put 2 aside for me. These are always a quick sellout, I've learned the hard way from past experiences so didn't want to leave anything to chance this year! When I popped into Boots today to collect, the sales assistant said she only had 14 bottles of the fragrance left and 2 of the body oils! There's nothing that gets me more than these two lines…"limited edition" and "there's only X left". I've never tried the body oil so I gave it a go in the shop and was immediately hooked. Not only does it have the same gorgeous sent but it absorbs into the skin so quickly, leaving a gorgeous shine and feels so soft and non-greasy. It also has a spray applicator so there's no mess when applying. I imagined how good this would look slathered on my legs and arms on holiday, combined with the fragrance and immediately snapped it up…to be fair though I bought the body oil with my Advantage card points so I don't feel too bad about my excessive purchase!
If there's one thing I could recommend, it is to pop into your local Boots or anywhere that has an Estee Lauder counter and try this fragrance.
Have any of you tried Estee Lauder Bronze Goddess perfume or body oil? What do you think of it?
Thanks so much for taking the time to read my post, I really do appreciate it and love hearing your thoughts 🙂