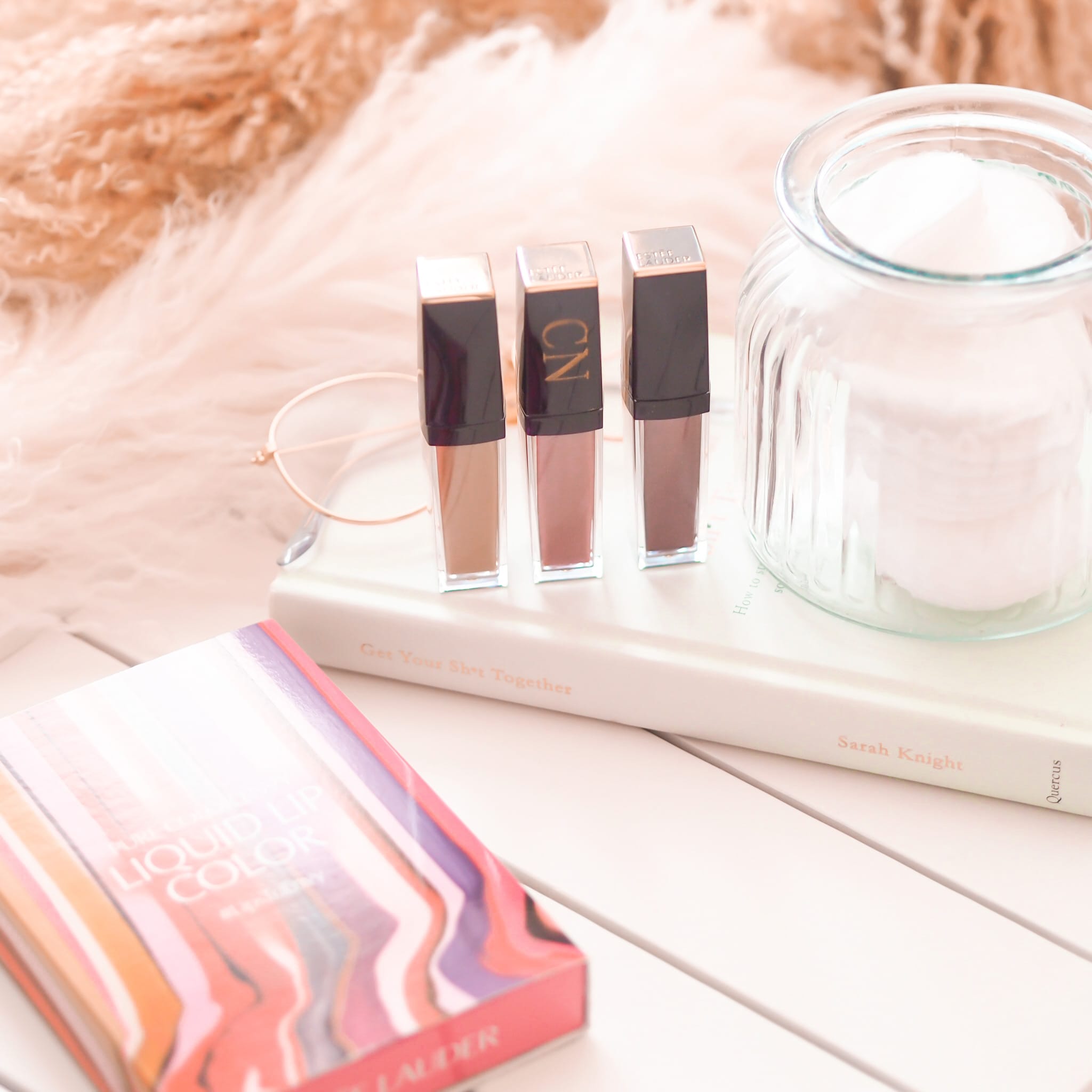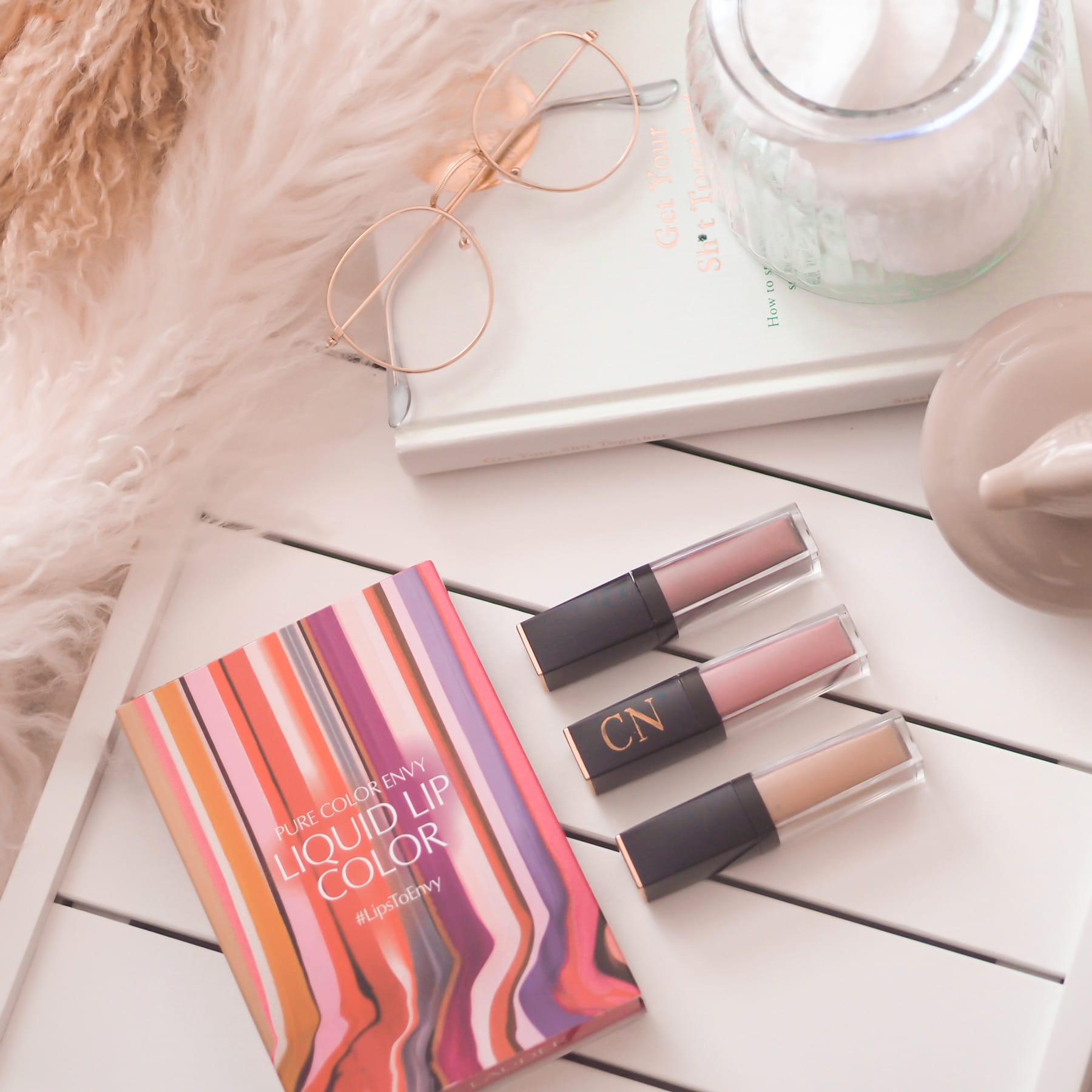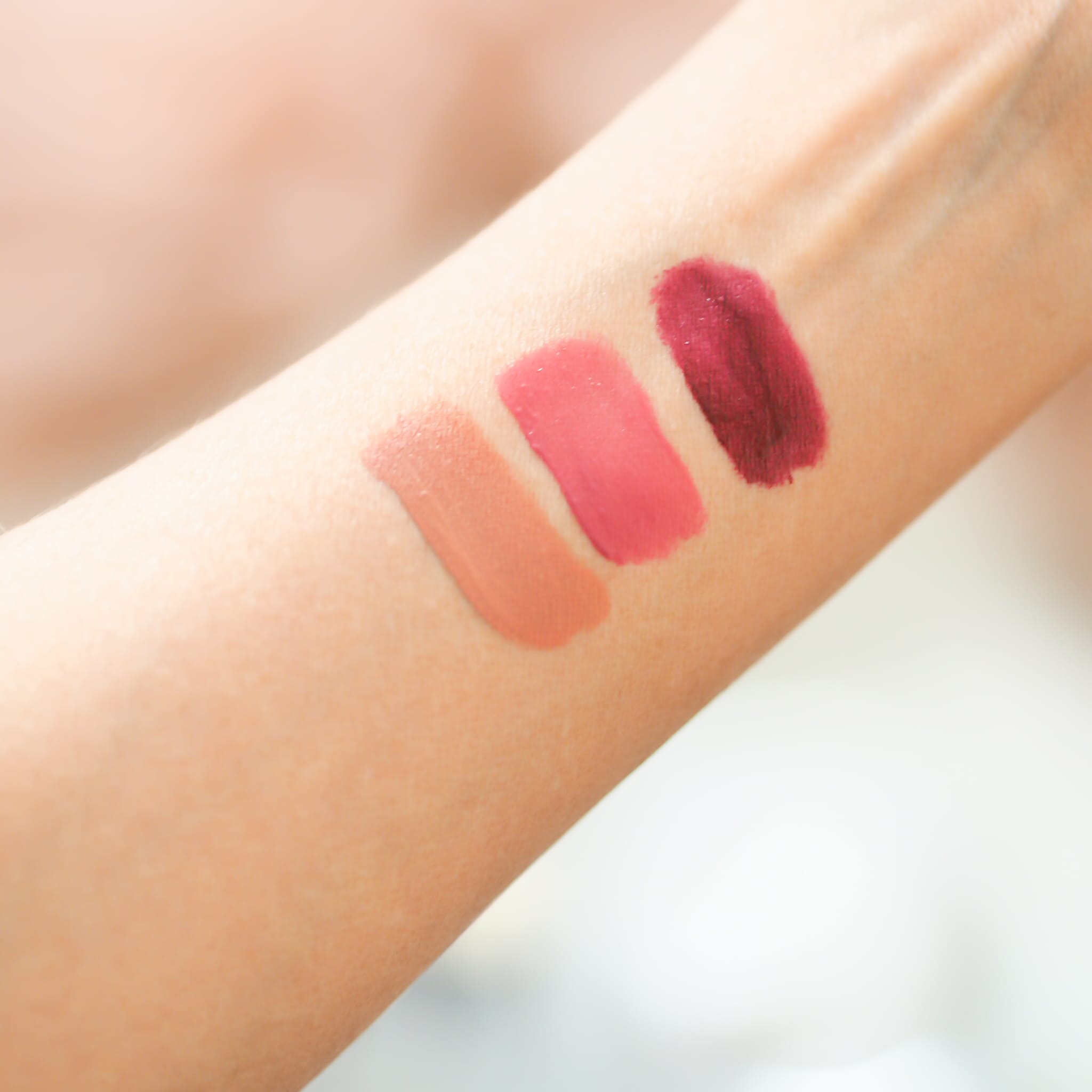 L-R: Sweet Heat (Matte) | Shameless (Vinyl) | Wine Shot (Metallic)
It's no secret that I'm a huge fan of Estee Lauder so when the brand new Pure Color Envy Paint on Liquid Lip Colors (try saying that fast) landed on my desk I was very excited. Liquid lip colours are pretty much everywhere at the moment and I'm so glad that Estee Lauder has brought its own offering to the table!
"Drench your lips in full on liquid lip colour…"
WHAT DO THEY SAY?
Lip loving formula
Flawlessly fresh, and silky smooth lips in one stroke
Features a 'time release' encapsulated Hyaluronic Acid
Concentrated liquid pigments provide ultra bold, colour true hues
Available in 18 shades
Available in 3 finishes: Matte; Metallic and Vinyl
Priced at £25
MY THOUGHTS!
In total there are 18 shades: 10 Matte; 4 Metallic; and 4 Vinyl. I received 1 each of the shades – Sweet Heat – matte; Wine Shot – metallic; and Shameless – Vinyl.
THE FORMULA
My favourite of the 3 has to be the matte formula (but it was always going to be this one). I just love a matte lip – it's the formula I gravitate towards most days. I've tried and tested each one and I'm happy to report that each of them is so comfortable to wear – long wearing, non drying (even the matte one, yay!) and the colour pay off is FANTASTIC.
LONGEVITY
The matte is said to wear effortlessly for 8 hours, whilst the metallic and vinyl don't have such claims. You wouldn't expect this from these formulas though but what I can tell you is that they wear beautifully. Even when the metallic and vinyl formulas fade, they still look pretty. The matte does last a long time, however I think 8 hours is probably a stretch. That said though, I've had mines on for a solid 4/5 hours without touch ups – that includes, eating, drinking, talking (a lot!) and it's still remained on my lips. The only thing I'll say is that when you really look up close it can look a little bit dry/cracked at places but the colour is still there and actually looks great unless you're really investigating up close. Anything that can hold up throughout a mega Wagamamas marathon definitely has my vote! And the great thing is that it's SO comfortable to wear without any feelings of dryness. For all three of the shades I own you really do only need one swipe for a great colour payoff.
SHADE RANGE
You guys will know by now that I love a nude lip so the matte formula and shade is spot on for me – a gorgeous peachy/pink nude (that doesn't make teeth look yellow, yaaay!); Wine Shot is definitely one that I can see me gravitating towards for nights out and I know I'll wear this a lot during Autumn/Winter. It's the most perfect wine/purple metallic shade that leaves lips looking plumped, hydrated, and make teeth look super white! Shameless is probably the only shade that I'm not keen on. I've never really liked this shade of pink on me – I just don't think it suits me but I do know I lot of people will love this shade. For everyday wear I'd definitely wear the matte and metallic formulas but I think for nights out the Vinyl ones will be perfect for some full on high gloss drama. I'm definitely going to be checking them out instore because there really is something to suit everyone – especially in the matte range with 10 shades including a mixture of nudes, reds, pinks and darks.
PRICE/WHERE TO FIND THEM
You can find the brand new Estee Lauder Pure Color Envy Liquid Lip Colors online for £25 at Estee Lauder UK here.
WILL YOU BE TRYING OUT THE NEW ESTEE LAUDER LIQUID LIP COLORS?
Ps. there's a brand new video up on my youtube channel! It's a Spring Primark Haul! Click here to watch.
Remember to follow me on Bloglovin and subscribe to my youtube channel so that you never miss a blog post/video!
Lots of love,
Chantelle xx
The items featured in this post were gifted.
All thoughts, opinions and creative direction are my own.
Affiliate links may be used.