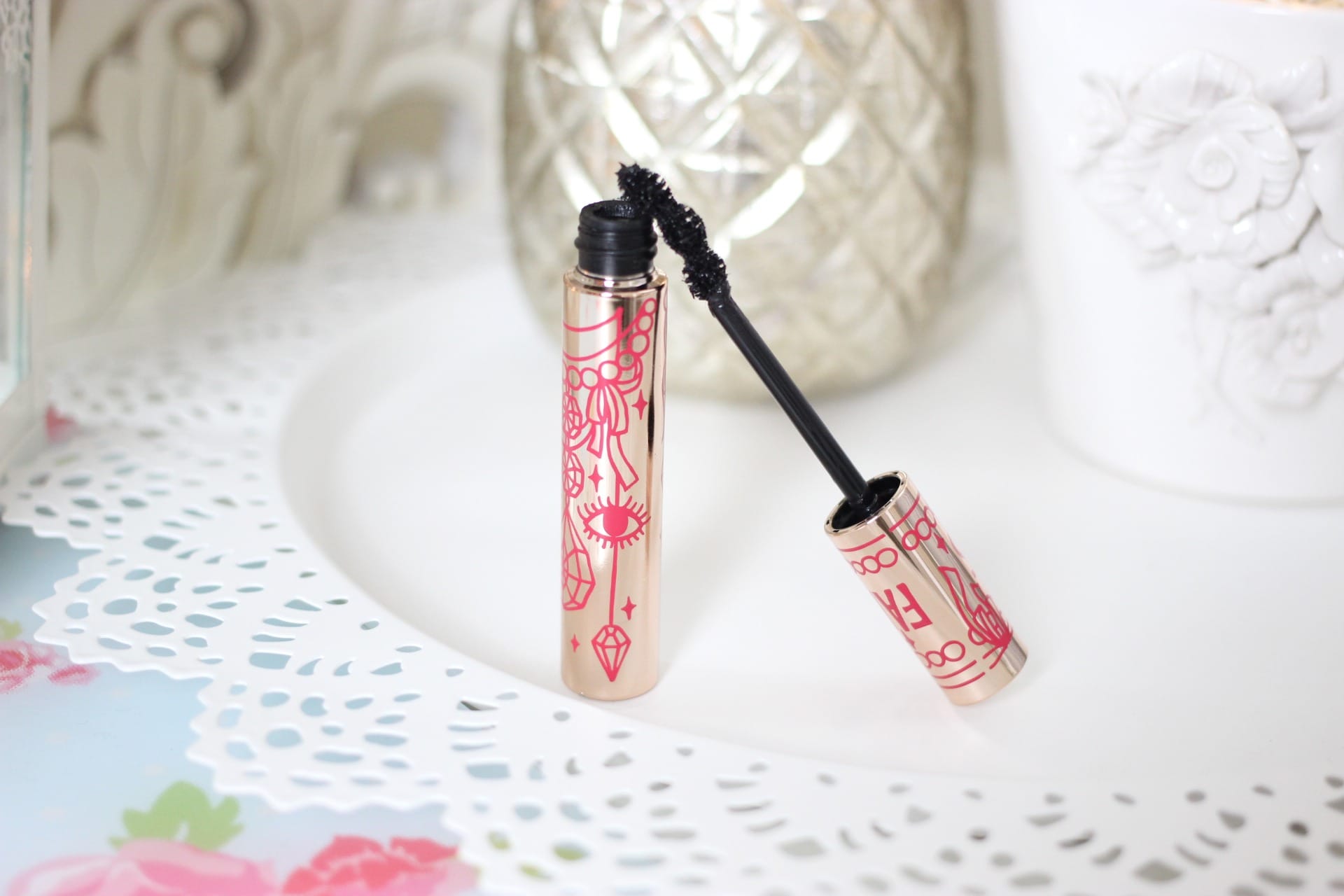 I've been on a bit of a mission recently to find a non-smudge, long wearing, curl-holding mascara. The first to enter the ring is the Fairy Drops Scandal Queen Waterproof mascara. As far as I'm aware, this is a brand which is pretty huge in Tokyo and after hearing a rave review from fellow blogger Anna aka
ViviannaDoesMakeup
I was eager to try it out. Now I know packaging isn't everything but I LOVE this packaging – rose gold, quirky print and pink writing…I'm sold. On another note, does anyone think the font used for 'Fairy' actually looks like the Fairy Liquid font? Maybe that's just me, nonetheless I'm still sold.
Onto the formula. This mascara is said to be "a push up bra for lashes" (lifting and separating to us normal folk). I once heard that the formula for most mascaras (be it waterproof or not) is pretty much the same but it's usually the wand that creates the magic. This mascara however, claims to be enriched with 5 different treatment essences to improve lash condition: squalene, jojoba oil, panthenol, hydrolised collagen and moisturising hyaluronic acid. The formula just seems like a lot of other waterproof mascaras to me – a bit of a bugger to get off. That said though I do like that the additional fibres in the formula help to lengthen lashes. The wand is what does it for me though. It looks like it has three little balls attached and reminds me a lot of the Givenchy Noir Couture Mascara. It gives amazing volume and curl to the lashes and also works really well when layered. Anything over 3 coats can look a wee bit clumpy but some people actually prefer that so each to their own. The staying power is great and it is completely transfer resistant on my oil lids…can I get a hallelujah?!
Have you tried this mascara?
Lots of love,
Chantelle xx