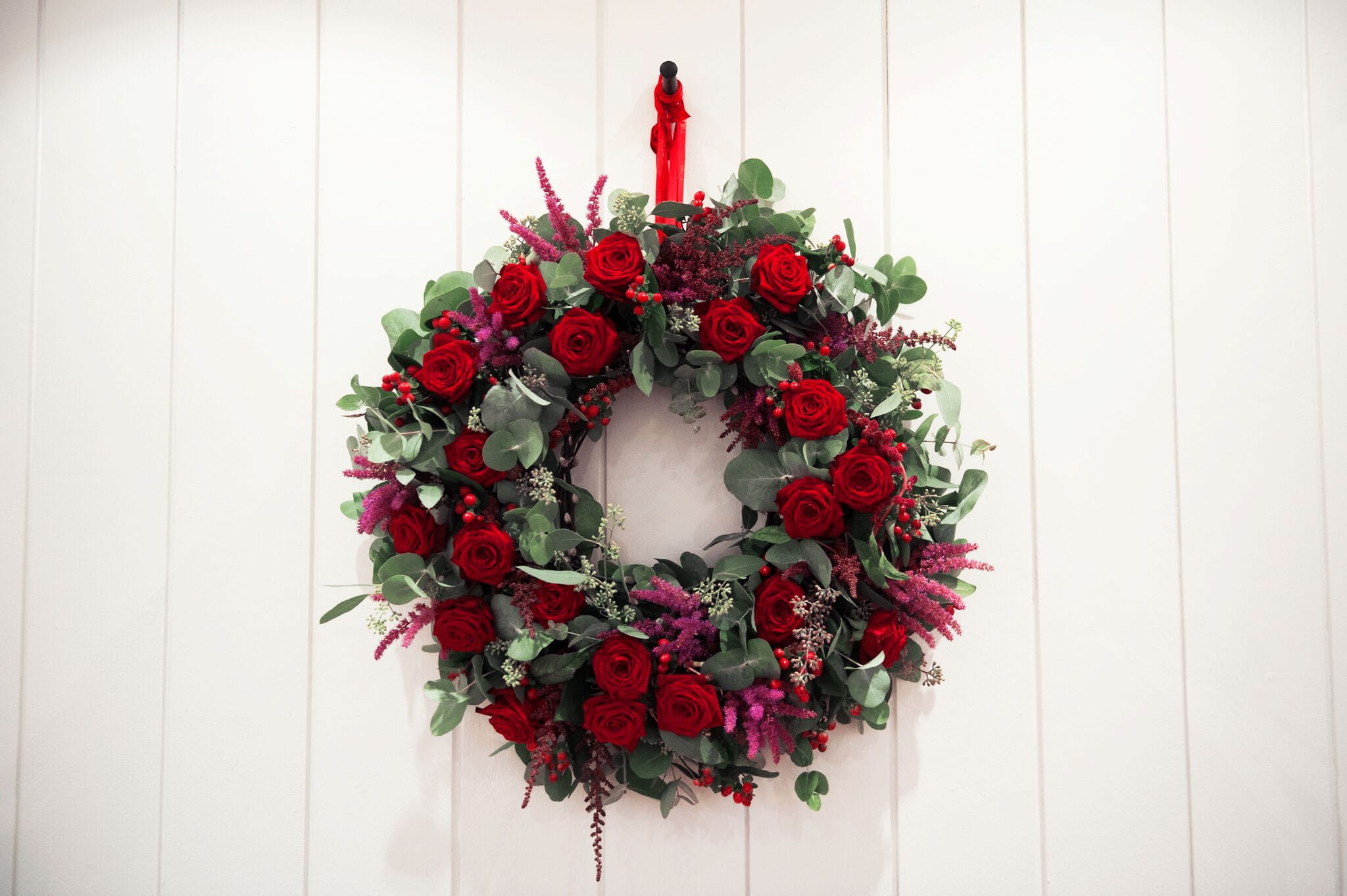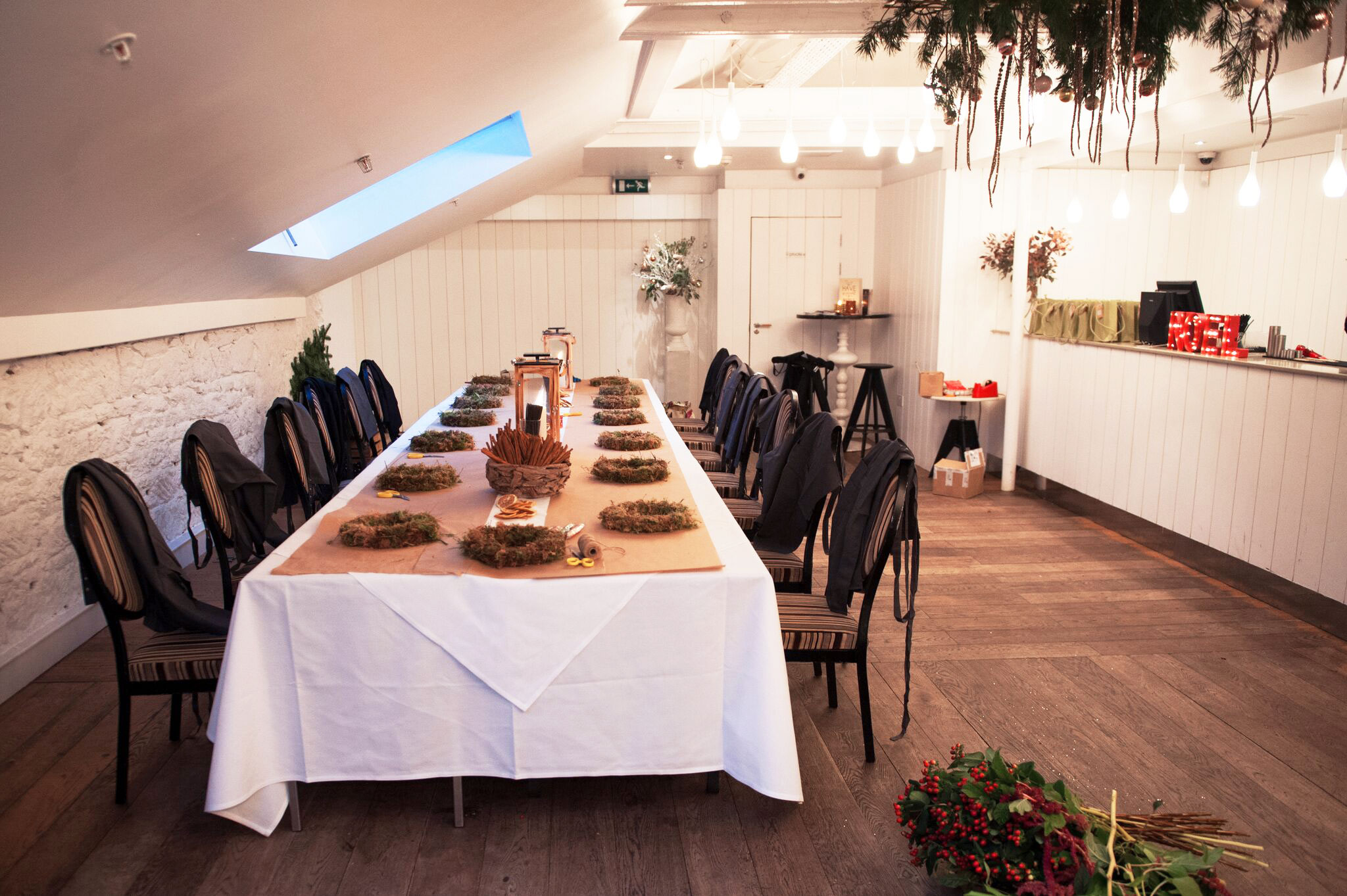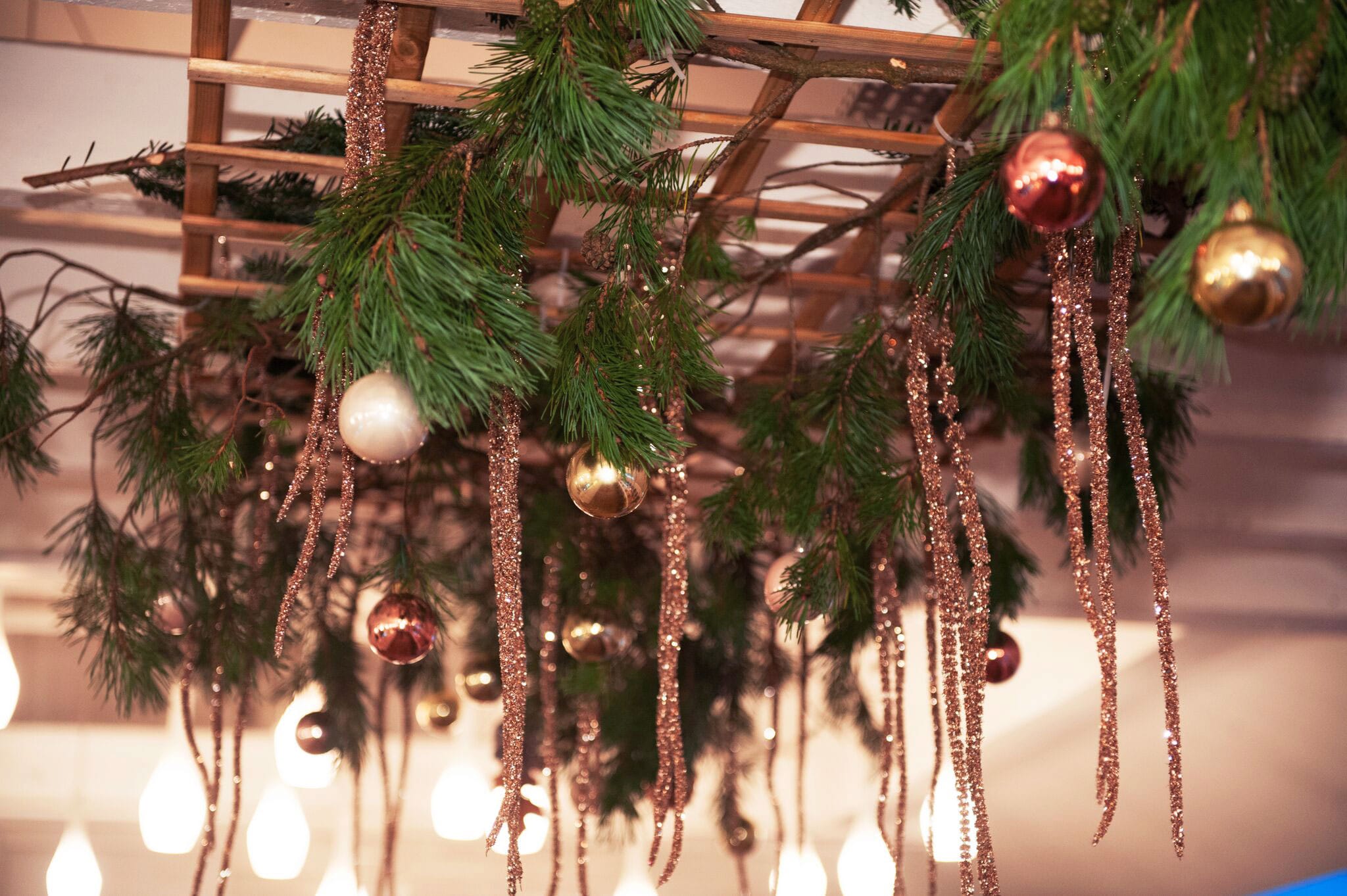 We all know I'm a major fan of Autumn/Winter and all things festive so when I was contacted a couple of weeks ago and asked if I wanted to come along to an evening of Christmas Wreath Making with Lorraine Wood Flowers I jumped at the chance! I was actually invited along last year and unfortunately couldn't make it which I was absolutely gutted about – any excuse to kick off the festivities a wee bit early and I'm there – so I was so excited to be able to go this year!
Lorraine Wood Flowers is based in Renfrewshire and is a wedding and events specialist. In addition to this though she also holds workshops in her premises in Linwood, offering a range of seasonal classes including Christmas wreath making and table centrepieces throughout the festive season .
Our workshop was based in 29 Glasgow in the most beautifully decorated private room, complete with harpist of course playing Christmas carols – it was utter bliss.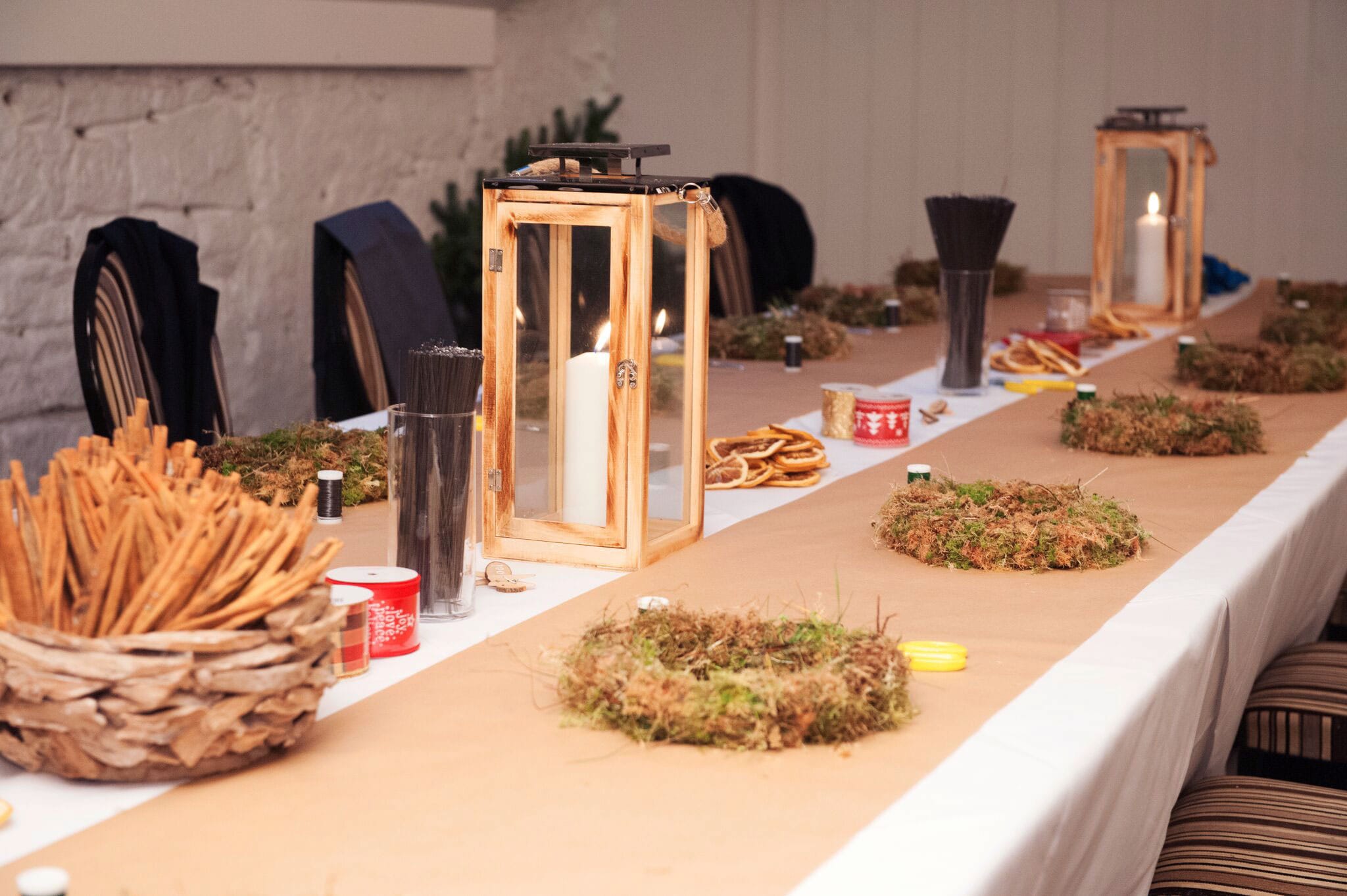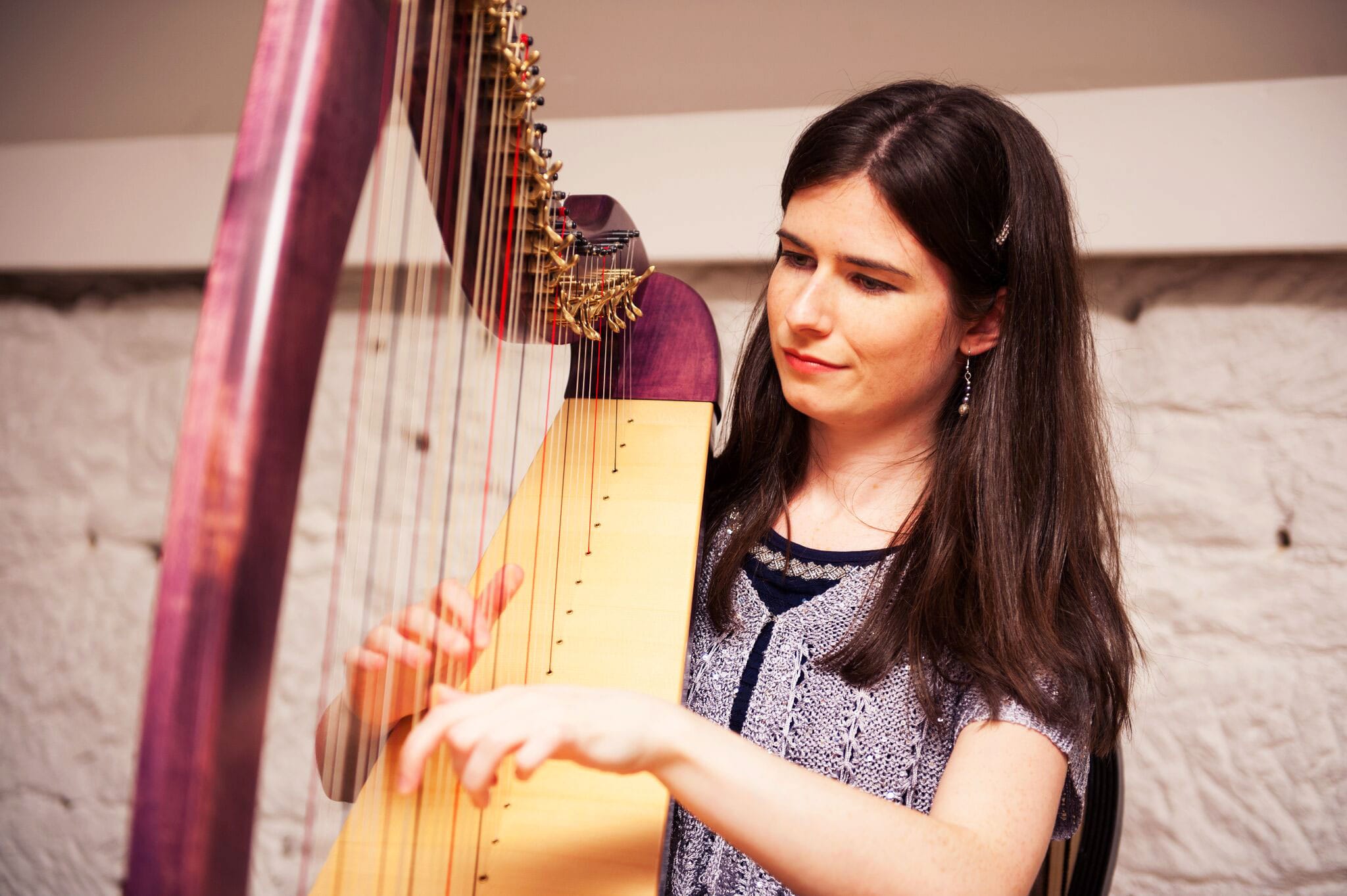 Lorraine gave us a demonstration before setting us loose on our own festive wreaths…see my concentrating face below! I must admit this is by far one of the best events I've ever been to. I was just 100% in my element. Everything from cutting up the branches (don't ask me what type of tree it was), decorating with pine cones and cinnamon sticks, and little slices of dried orange. I loved every minute of it! The wine was also flowing so I think that helped bring out my creative juices and me and my friend Cat couldn't stop laughing from start to finish!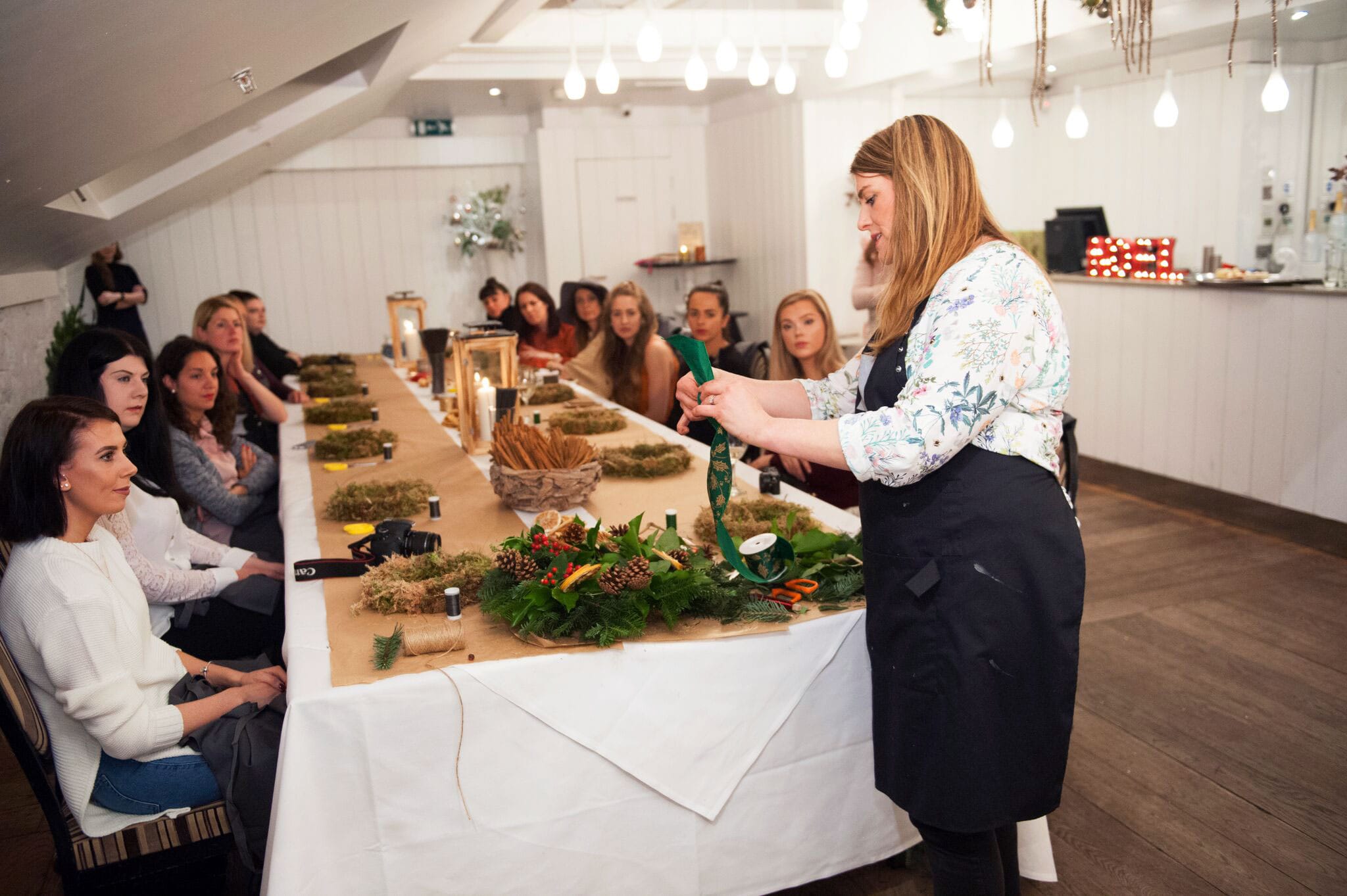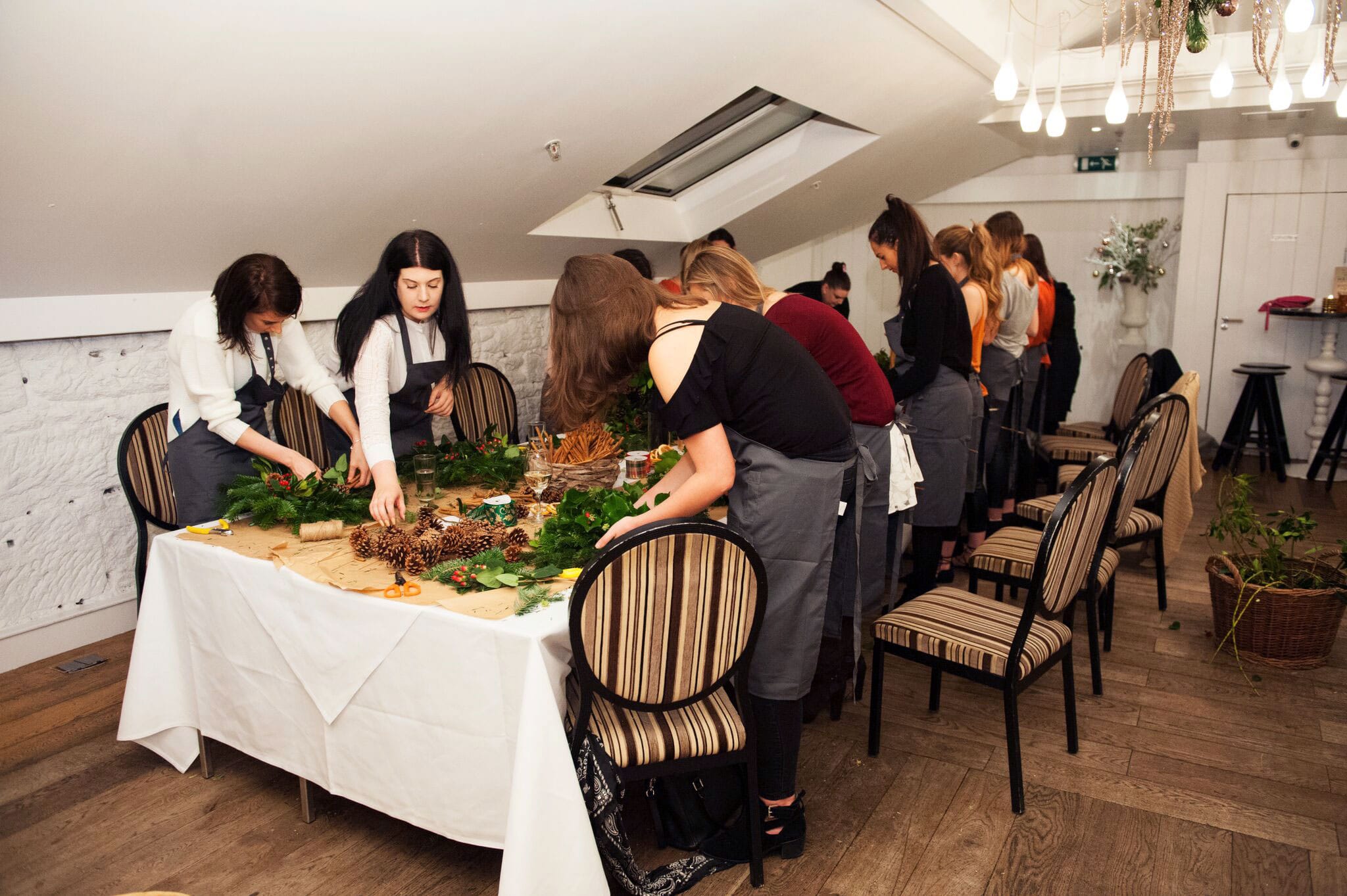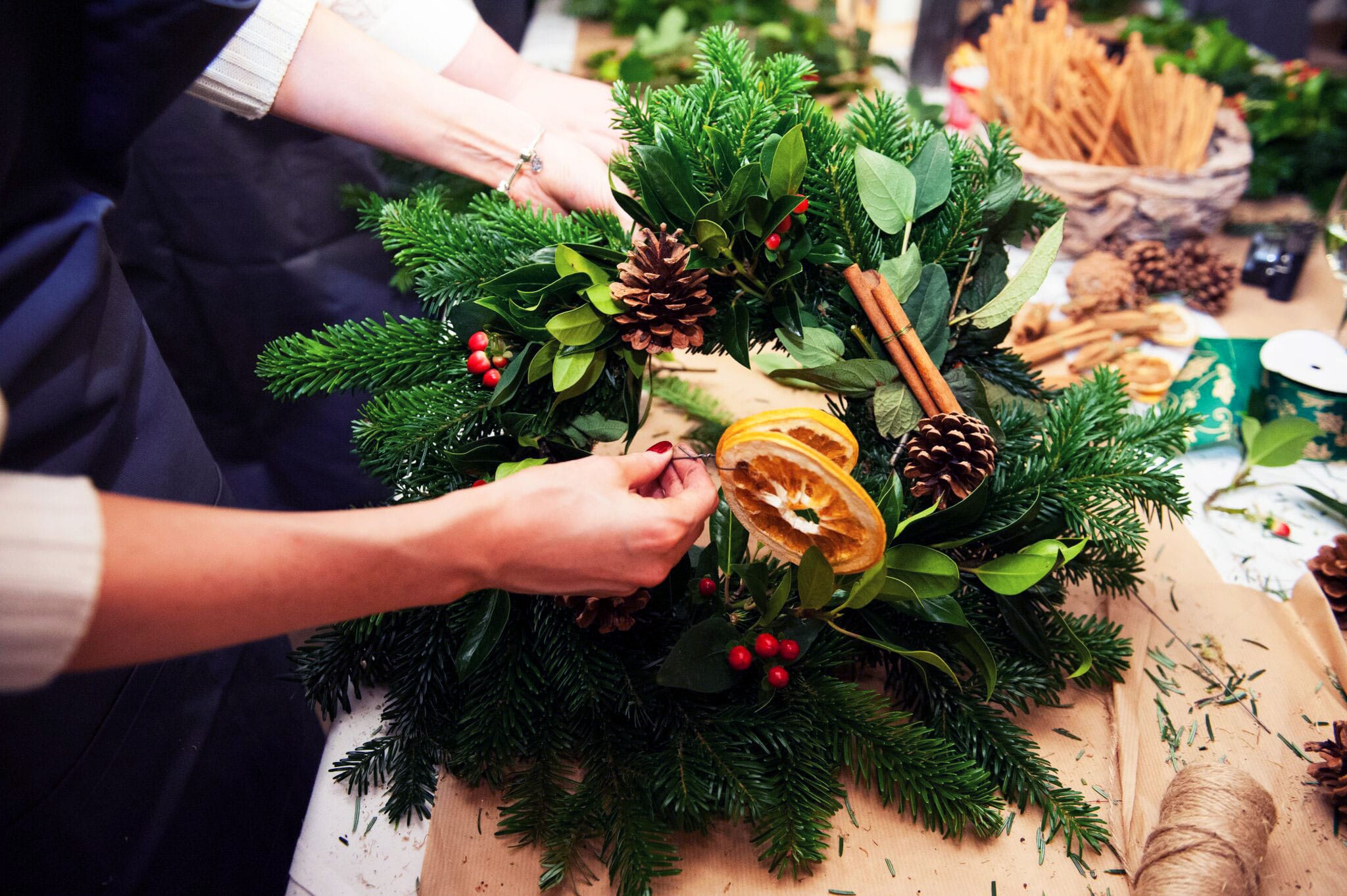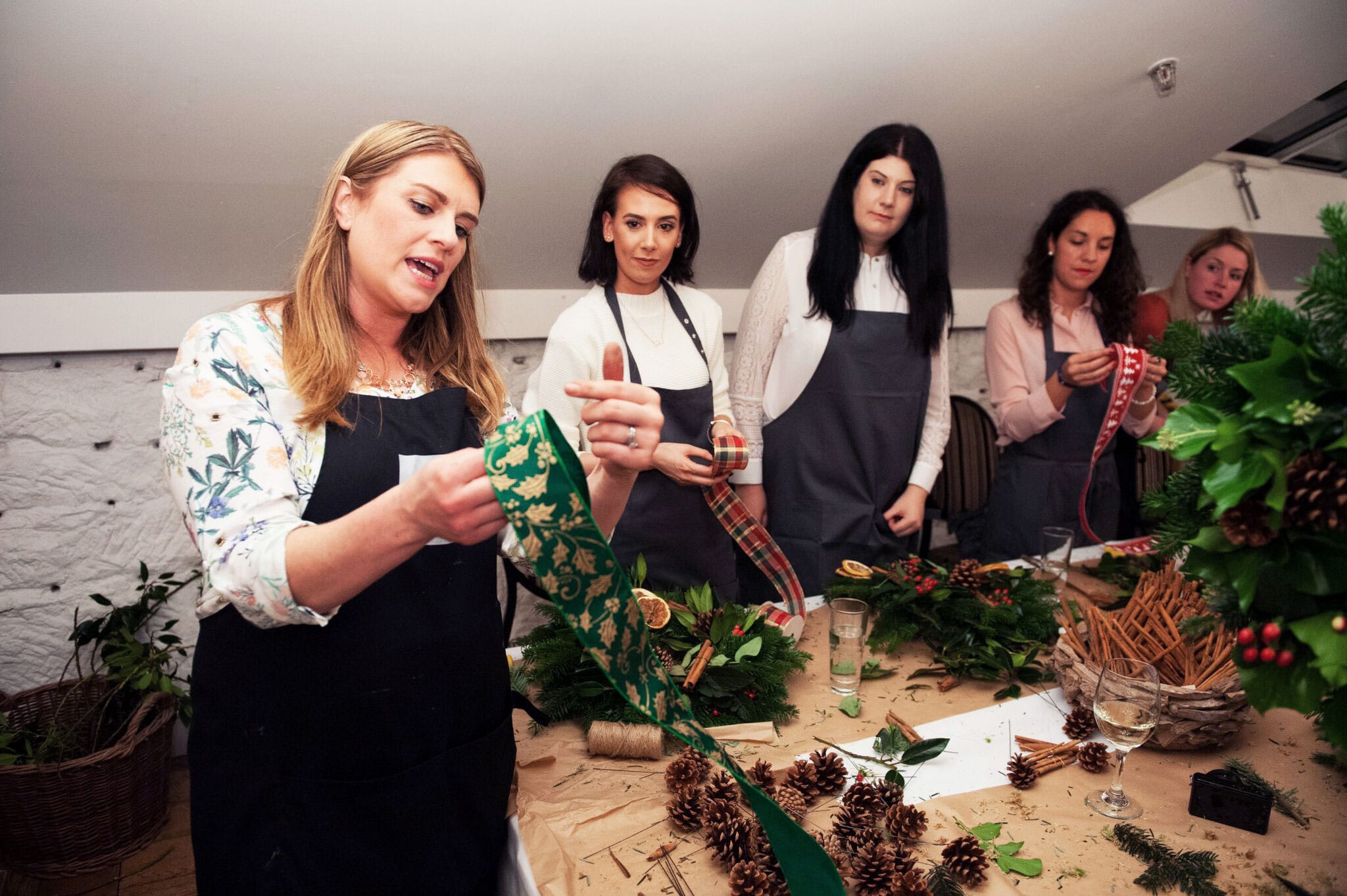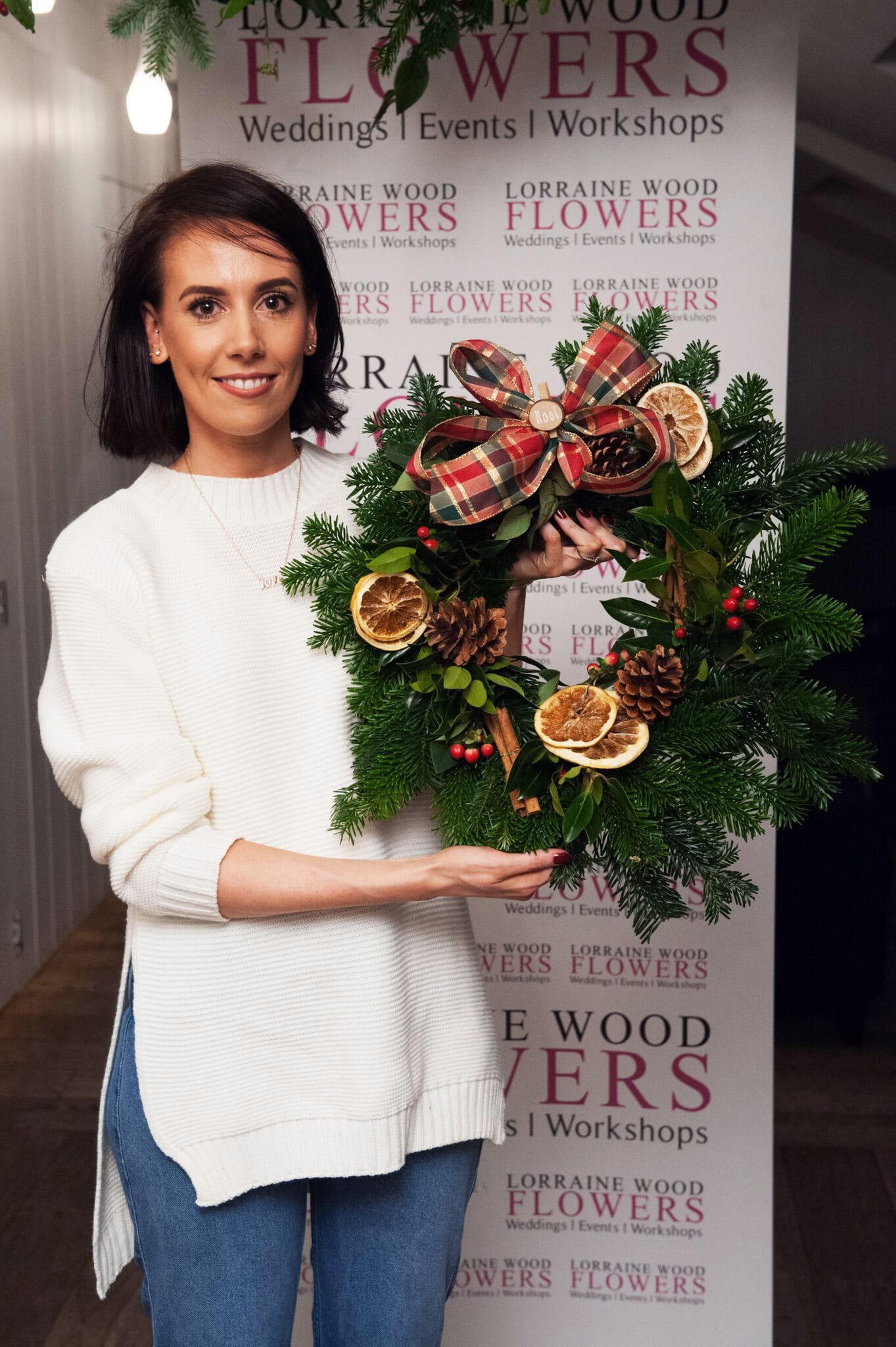 At the end of the evening we got to take away our own wreaths – look at the satisfaction on my face haha! If you can't already tell, I was chuffed to bits with mines! I'm not quite brave enough to put it on the front of my door just yet but it's currently sitting on my table with a wee pumpkin in the centre…perfectly Autumnal (and acceptable) if you ask me. I'm told that if I keep watering the moss at the back it should last until Christmas too!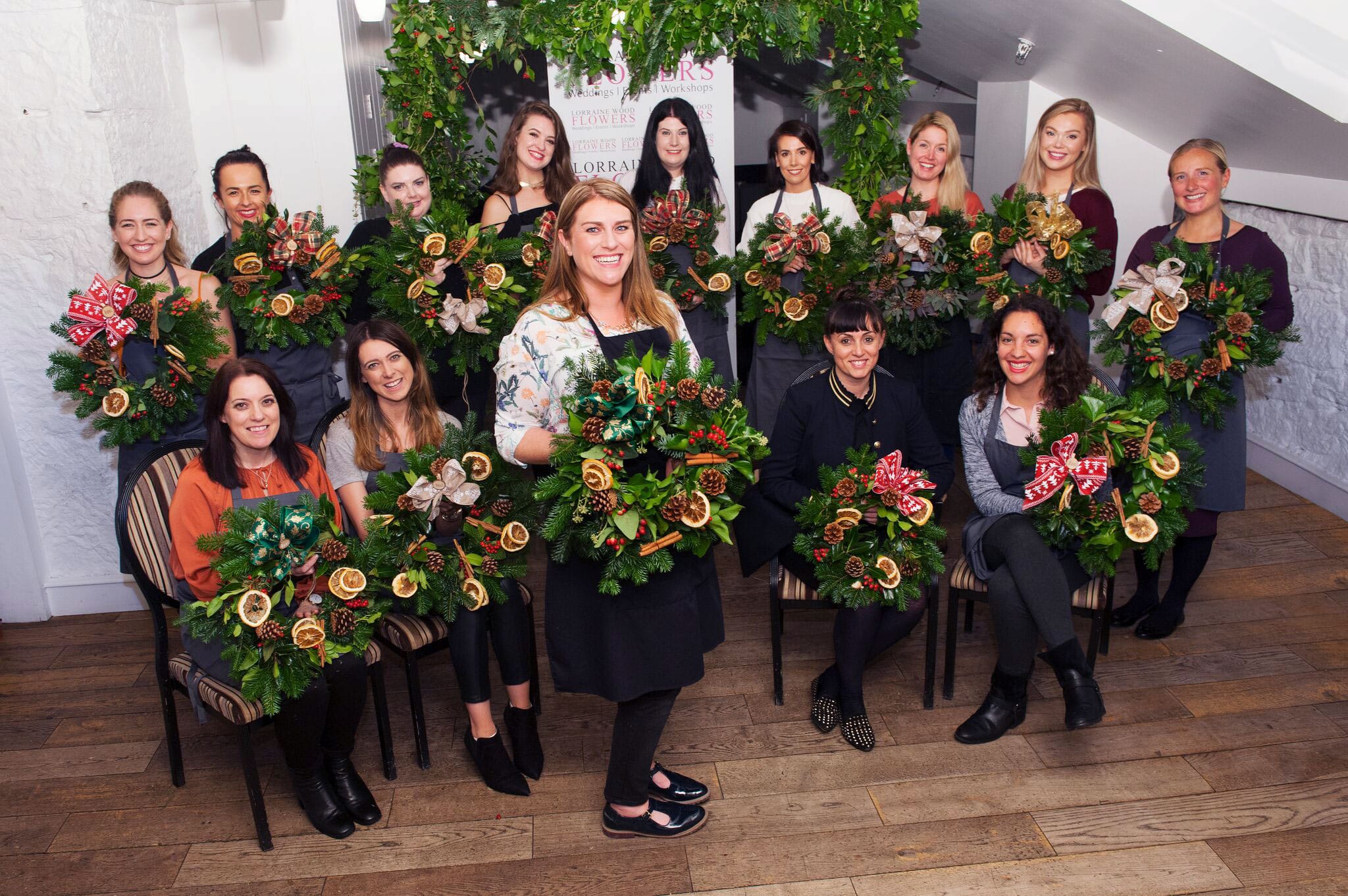 I always struggle to find good festive events on the lead up to Christmas other than the usual, e.g. christmas markets etc so I'm so happy I was able to go to this event and add another festive thing to my list! It's such a fun thing to do with your mum/aunties or a for a girls day out on the lead up to Christmas. As much as I had a great time I genuinely learned something at the same time so if you know any budding florists or someone who just loves all things festive I wouldn't hesitate to recommend Lorraine's workshops. Lorraine and her team are all so lovely too so you'll be in great hands.
Make sure you check out Lorraine's website if you'd like to book. Workshops are available every Saturday from 26th November until 18th December from 10-12 for centrepieces and 1-3pm for festive wreaths and cost £45, which includes all of the materials you'll need plus you'll be able to take away your very own Festive wreath or table centrepiece. Let's not forget that whenever your guest asks you where you got your beautiful festive wreath or centrepiece you'll be able to boast about how you made it all by yourself…you can't put a cost on that haha.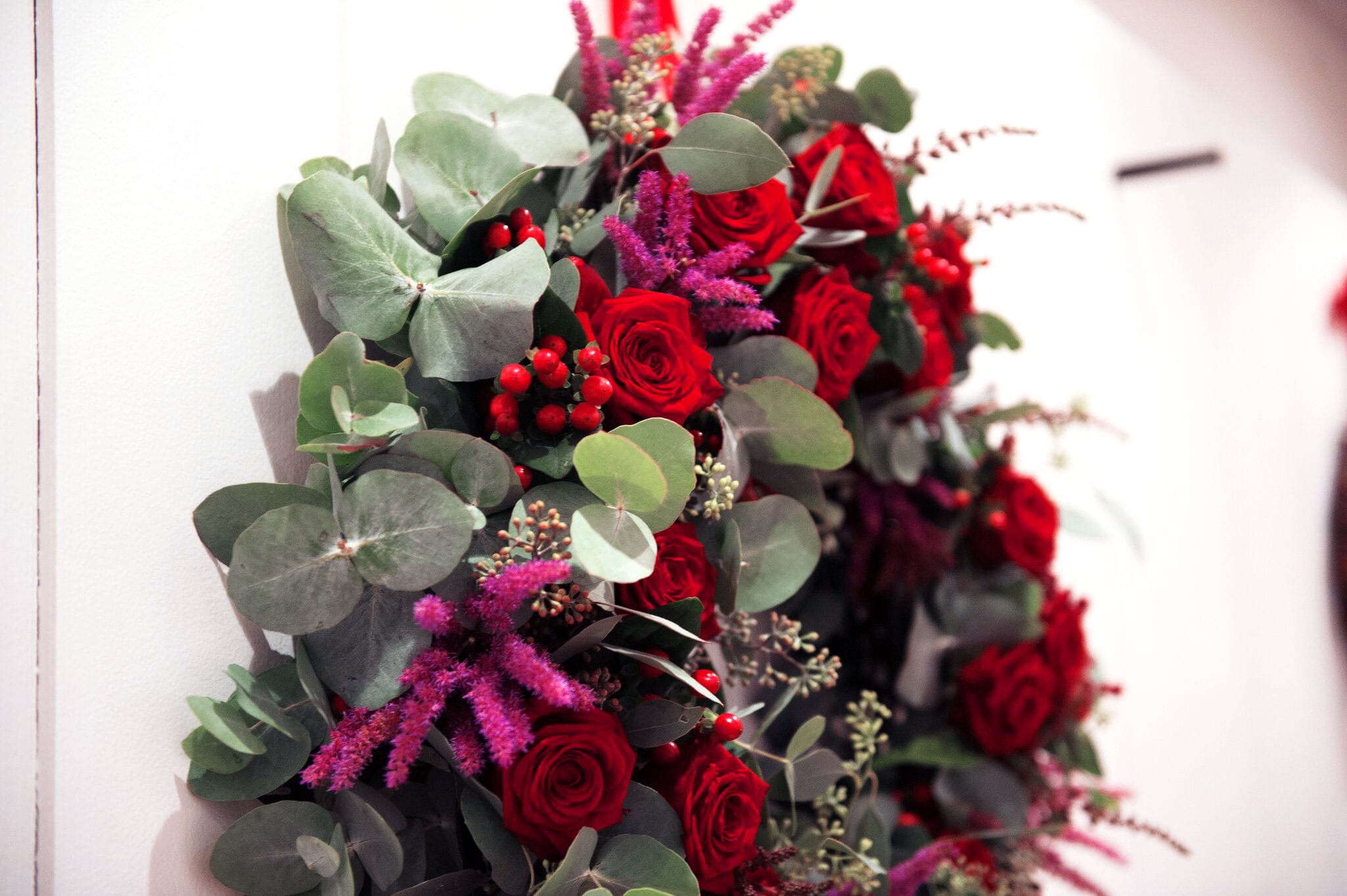 A huge thanks again to Lorraine for a fantastic night!
Let the festivities commence! Ho ho ho! #sorrynotsorry
Remember to follow me on Bloglovin and subscribe to my youtube channel so that you never miss a blog post/video!
Lots of love,
Chantelle
This is not a sponsored post.