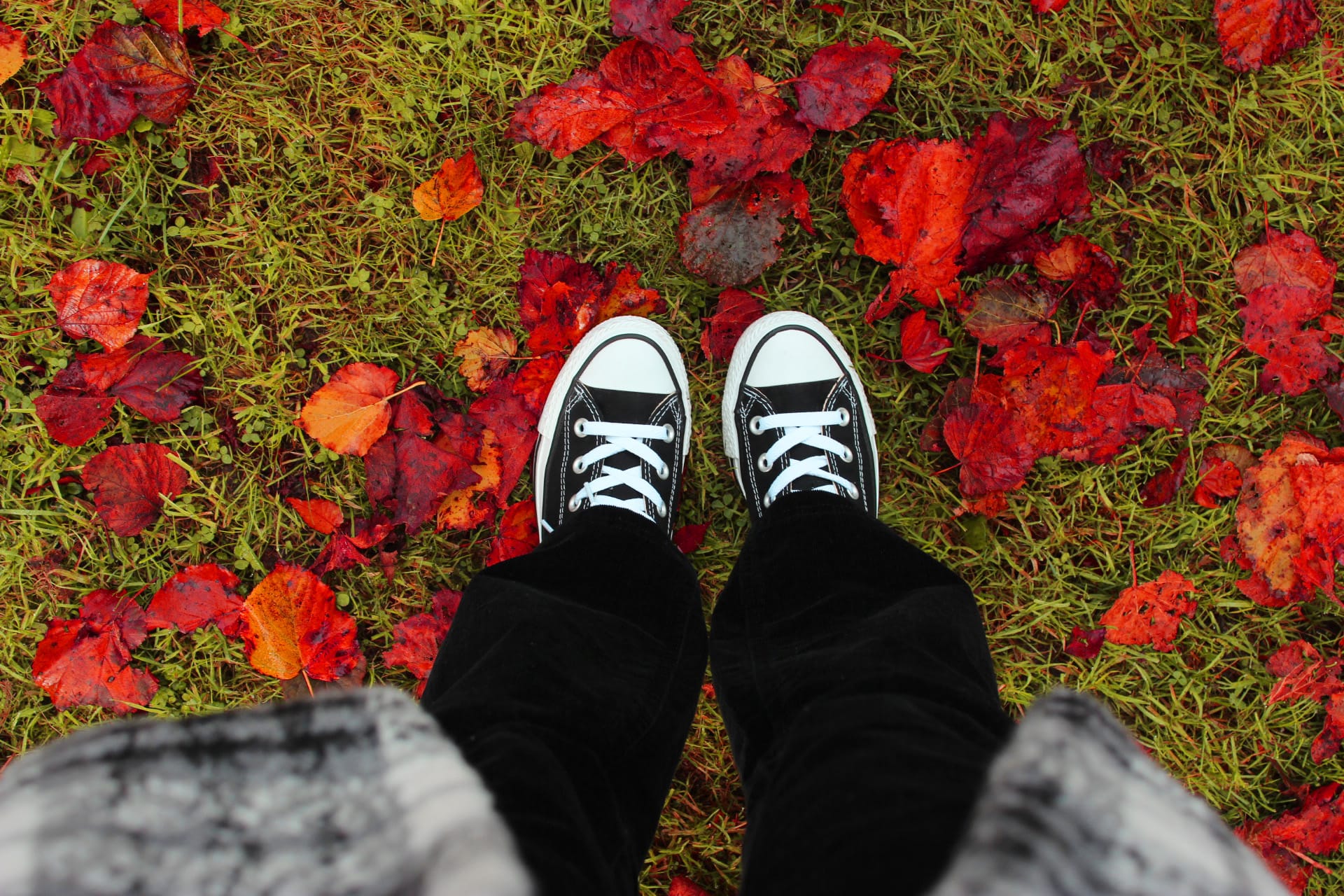 It's no surprise to you that I love the seventies trend…a lot. However, the whole flares thing has taken me a while to get back into. I went through a phase of wearing them non-stop during a brief seventies comeback whilst I was at uni circa 2006 (jeez, how old do I feel?!) During my flares phase I wore nothing but wedges with them, but nowadays I'm a lady of comfort and I like to get a good wear out of my purchases so I was a bit put off picking some up in case I wouldn't get a lot of 'day wear' use out of them. I decided though to just bite the bullet and get these corduroy flares* from George at Asda. After browsing ASOS for weeks and mulling over a pair at £45 I couldn't believe my luck when George said I could pick some jeans from their range and stumbled across these boys which only cost £16! I KNOW!
I decided to team them with a black turtle neck tucked in at the waist, this beautiful George black and white check coat* and my trusty black converse for a day time look feeding squirrels in the park. See, I know you didn't believe me when I said I feed the squirrels in the park (this post) haha. How cute are they though?! I want to adopt all of them!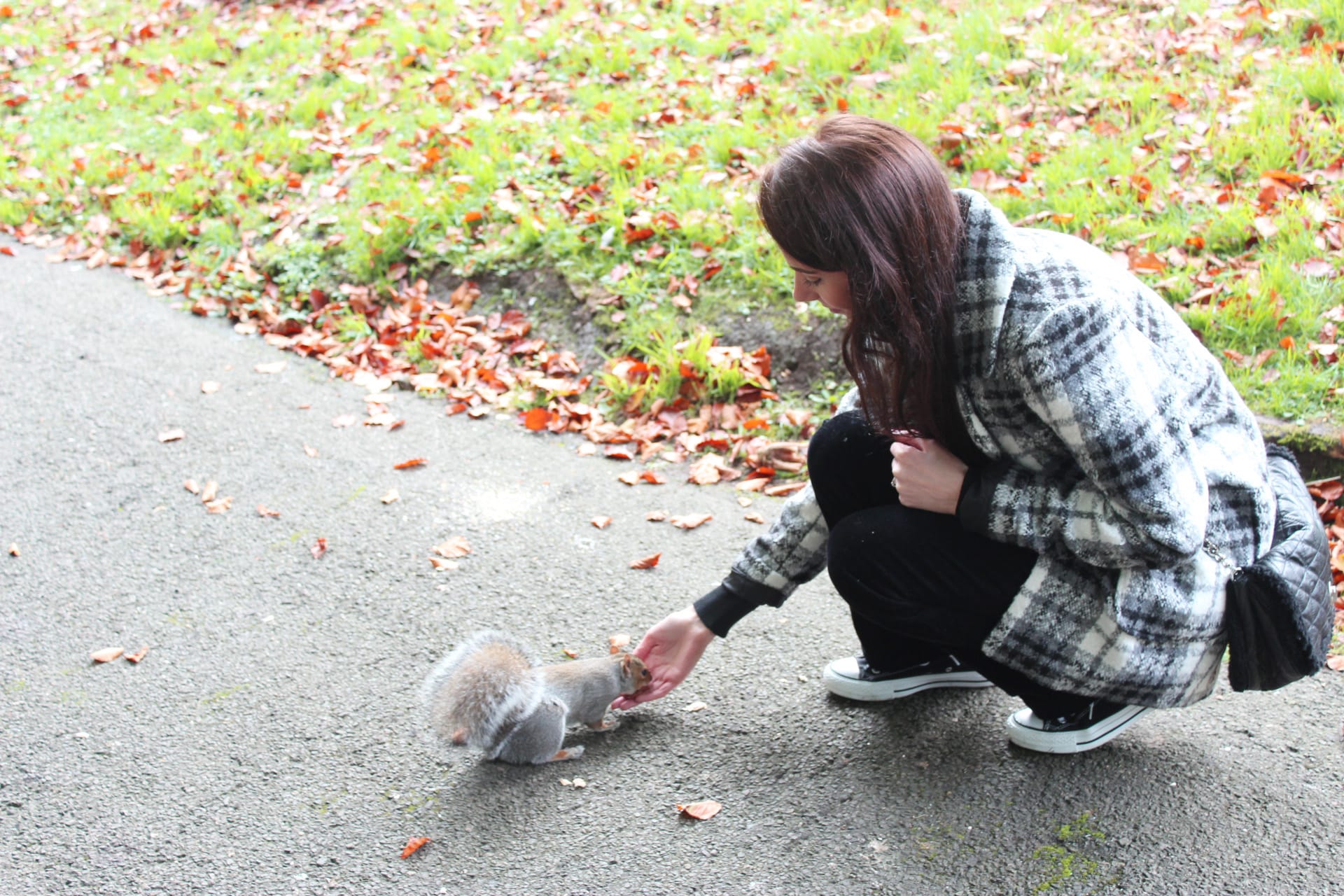 To show how versatile flares are I decided to put together a smarter more evening appropriate look to show how to take flares day to night. I was feeling major androgynous vibes that day (clearly) so I opted for a plain white shirt tucked in at the waist with a little chiffon bow tie around the collar, this gorgeous camel faux fur coat* from George and my new Topshop patent ankle boots. The heel height of these boots isn't too high so they're perfect if I'm wanting a wee bit of height but nothing that's going to make my trousers look super short at the hem. This is a look I'd wear out for dinner in the evening but again it's definitely something I'd wear during the day if I'm wanting to look a bit smarter and more put together.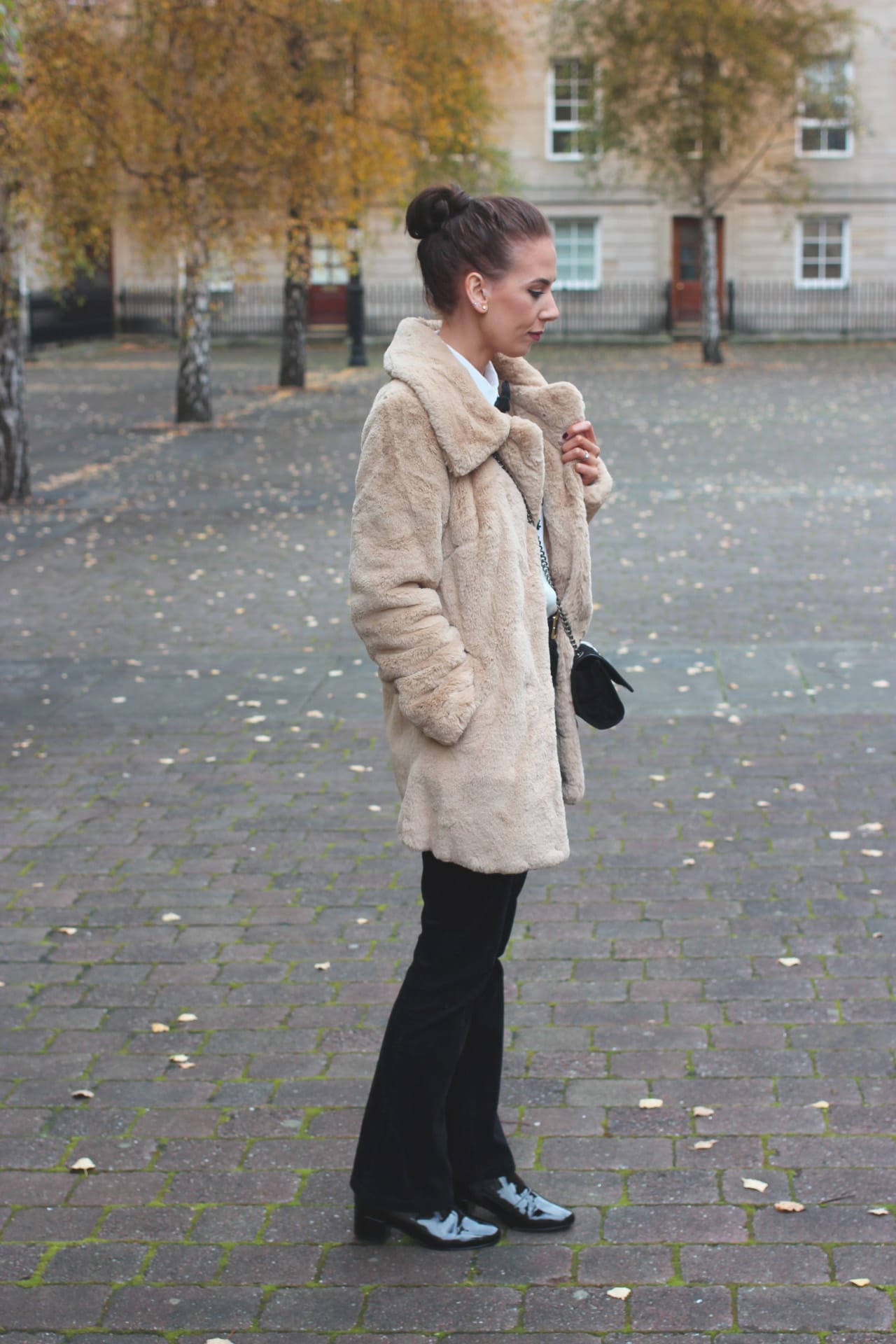 Nothing screams seventies more than corduroy flares and a faux fur coat and I'm already obsessed with this one. It's the softest, most snuggly item of clothing that I own and I absolutely adore the colour. I can definitely see me getting a lot of wear out of this in the coming months!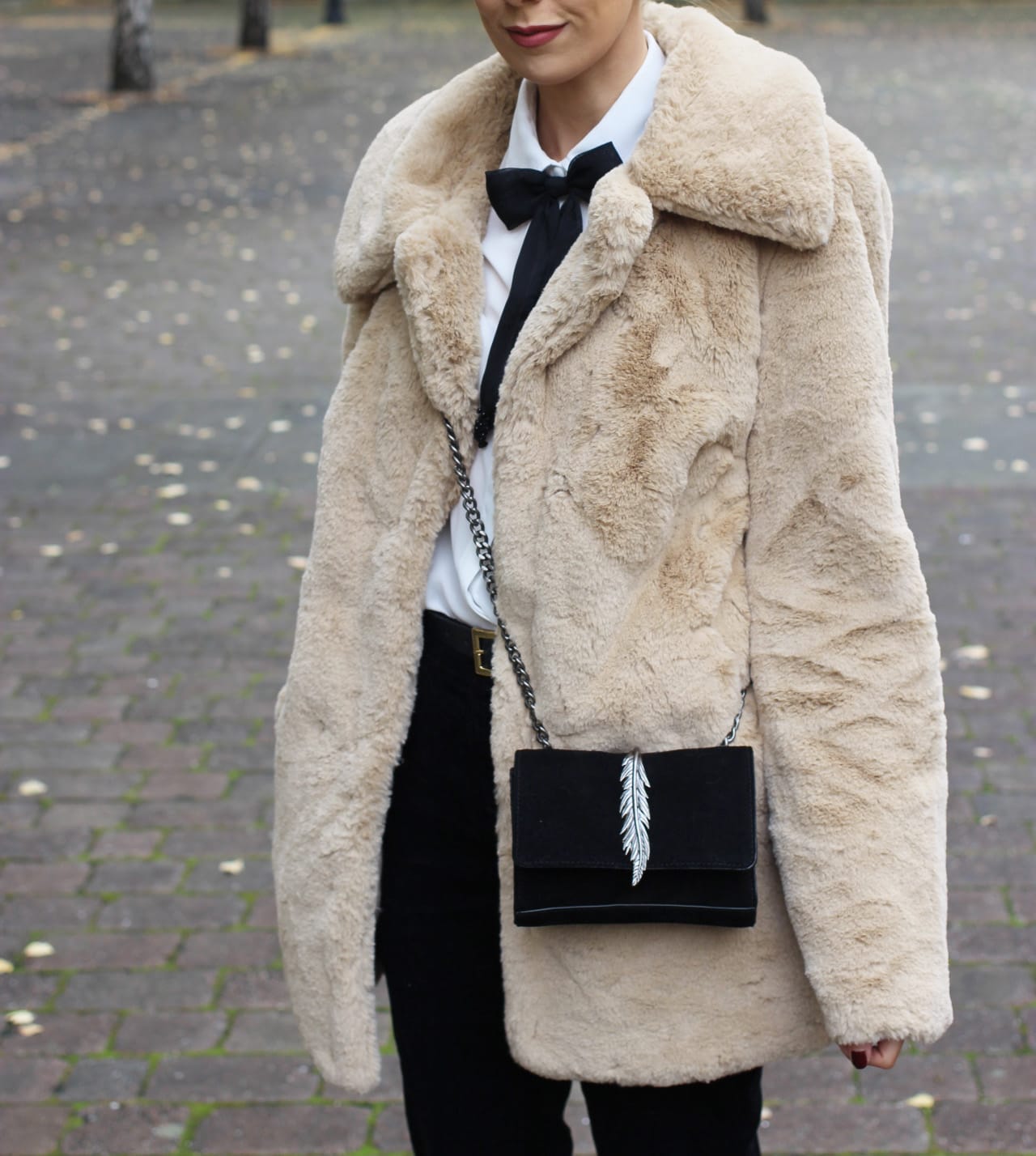 Of course I also have to mention my new Zara mini suede messenger bag. Yes, it's the smallest, most unpractical bag I own but it was just too pretty to pass up. There's also something very 'Gucci' about it too don't you think? Clearly I'm making up excuses for my purchase but let's be honest, all you really need in your handbag is a phone, money and lippie am I right?
What's your thoughts on flares?
Love them or hate them?
Lots of love,
Chantelle xx
This is not a sponsored post, however some of the items of clothing were given to me by George at Asda for PR purposes.
All opinions are 100% my own.