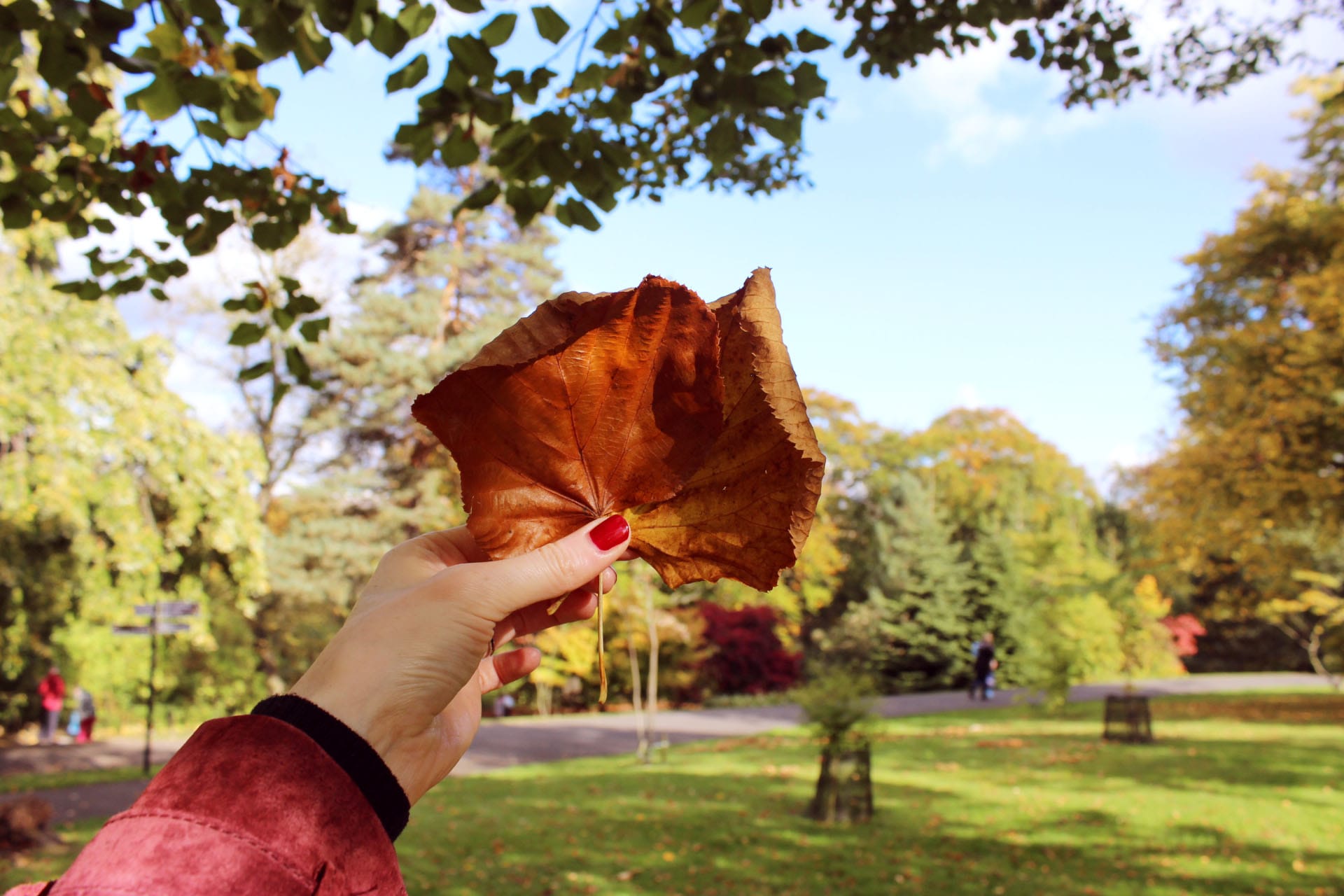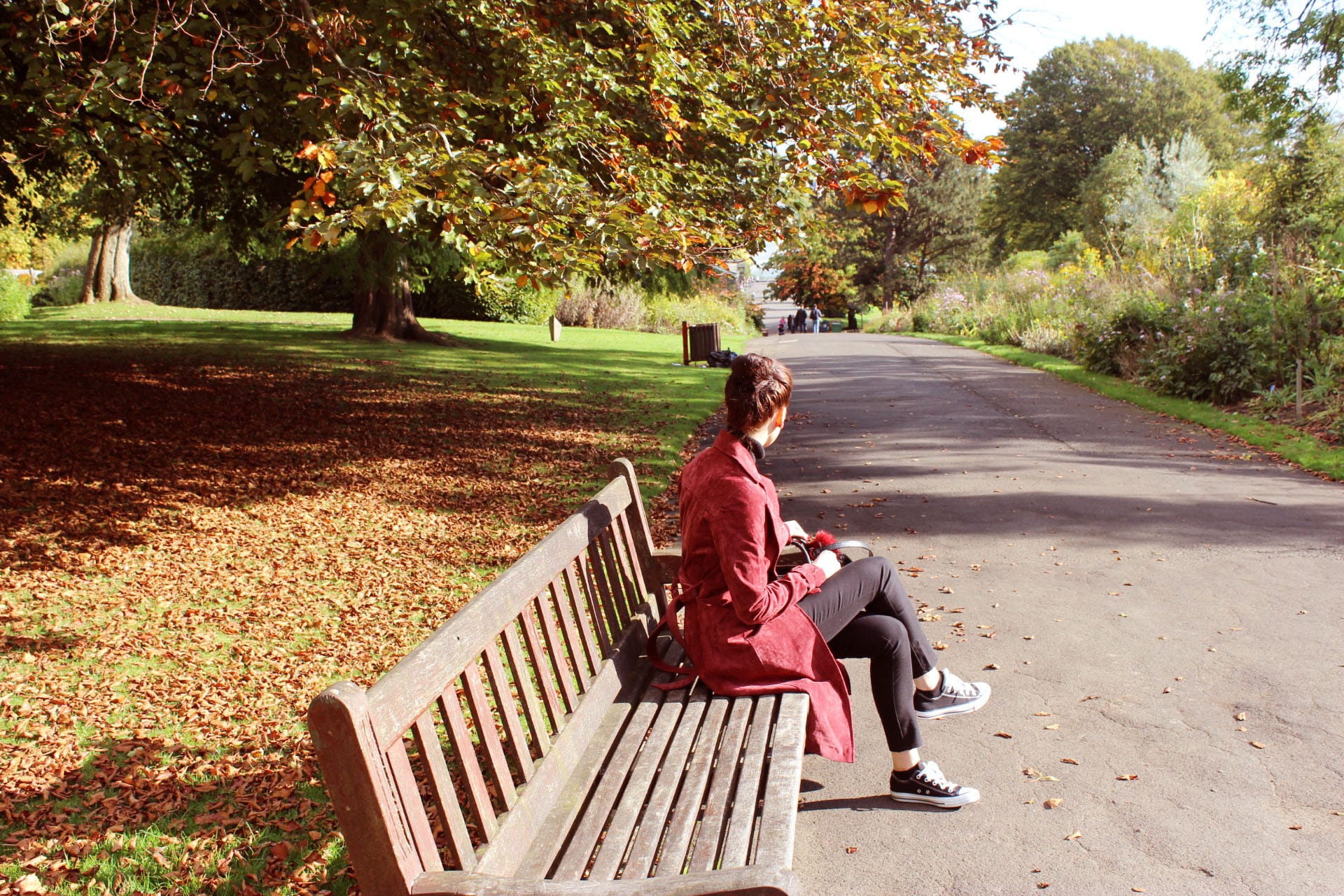 Autumn has finally arrived in Glasgow, hooraaaaaay! It's no secret that Autumn is my favourite season and to celebrate I marched myself down to Glasgow's Botanic Gardens yesterday – probably my favourite place in the whole of Glasgow. I love strolling through the Botanic Gardens at any time of year really, but it just seems extra special to me in Autumn somehow. It's a mixture of the fallen leaves and the crispness in the air. Oh, and the blanket of rust, orange and green whenever you enter the gardens! Does anyone think I'm crazy? Don't worry, I do too.
Even on a busy day, it's easy to find a nice quiet spot and unwind with a book and just watch the world go by. I think with the pressures and mayhem that often comes with city life, it's good sometimes to get away from the hustle and bustle and spend time with yourself and this is definitely my little 'place' when I need some time out.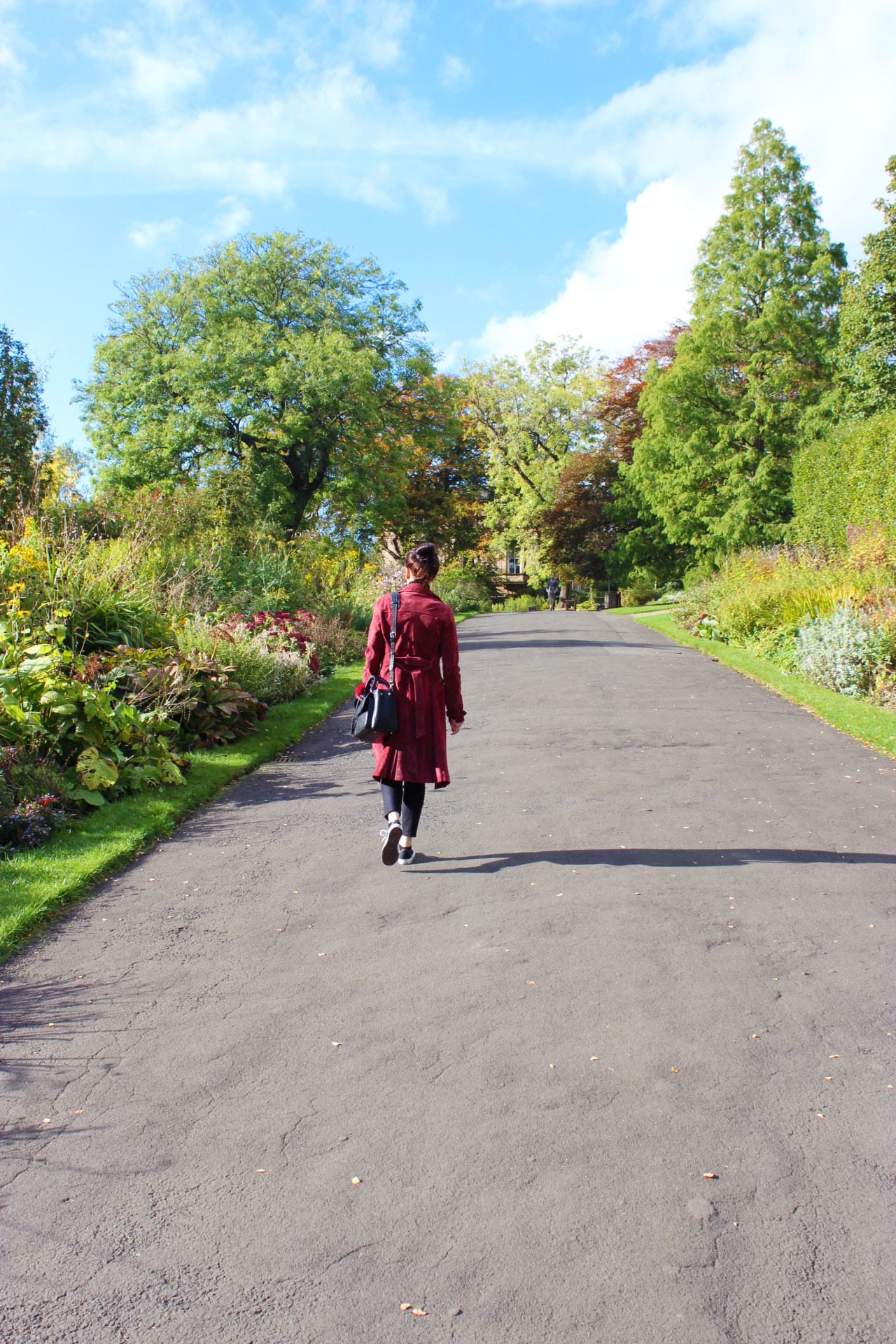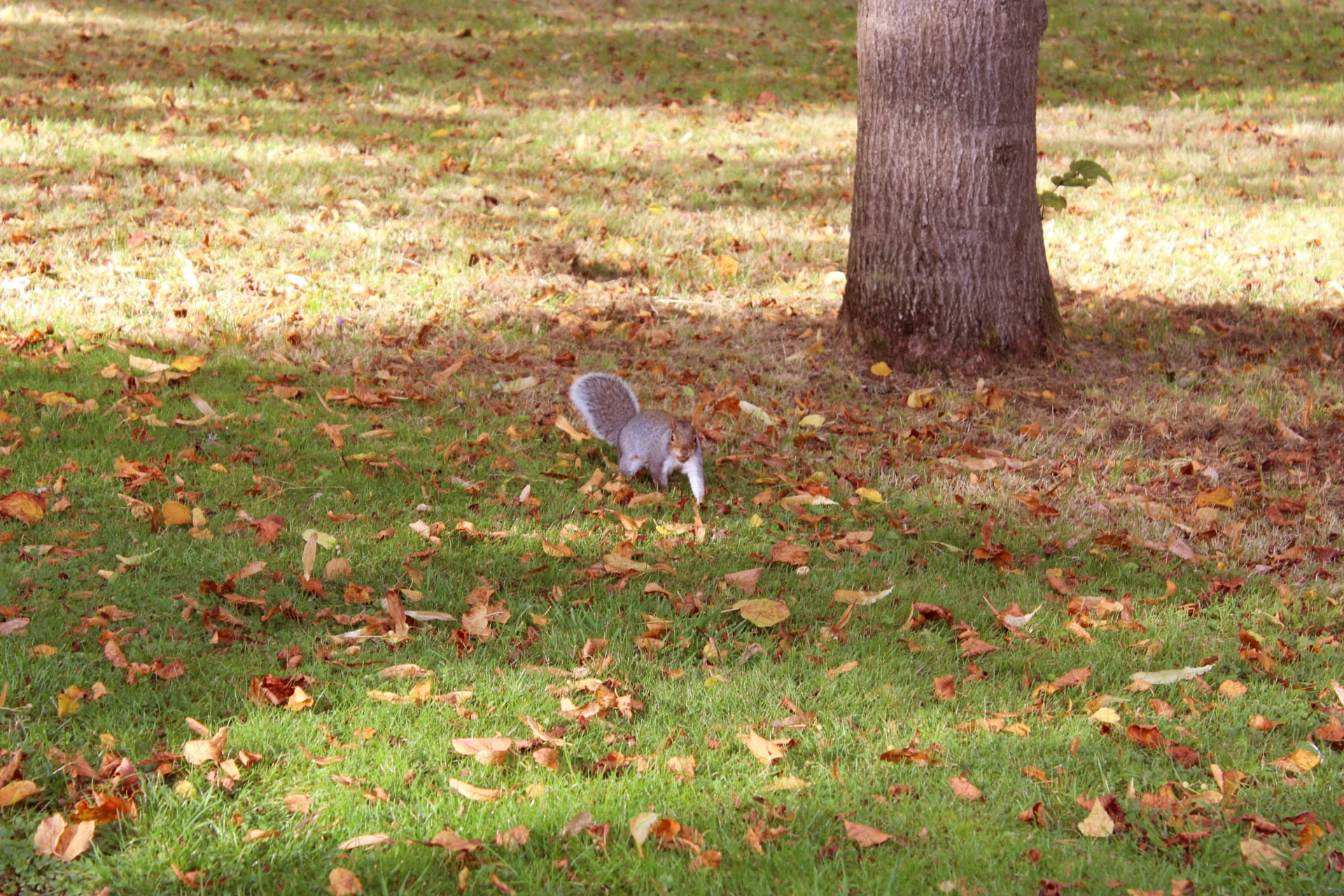 If I get bored of reading or just want to stretch my legs I'll go for a walk to feed the grey squirrels who roam around the gardens. They're such inquisitive wee things! I always make sure to grab a pocketful of almonds before leaving home – it's a grey squirrel favourite apparently!
It doesn't matter how many times I've seen the old Botanic Gardens Railway Station, I can't help but stop by every time I visit the gardens. I just find it so fascinating that a railway line used to run through the area now covered by plants and moss and how it's been here since 1896! I always imagine what it would have been like back then and how different it would have looked to what we see now. If only we had a time machine! Someone call the doctor…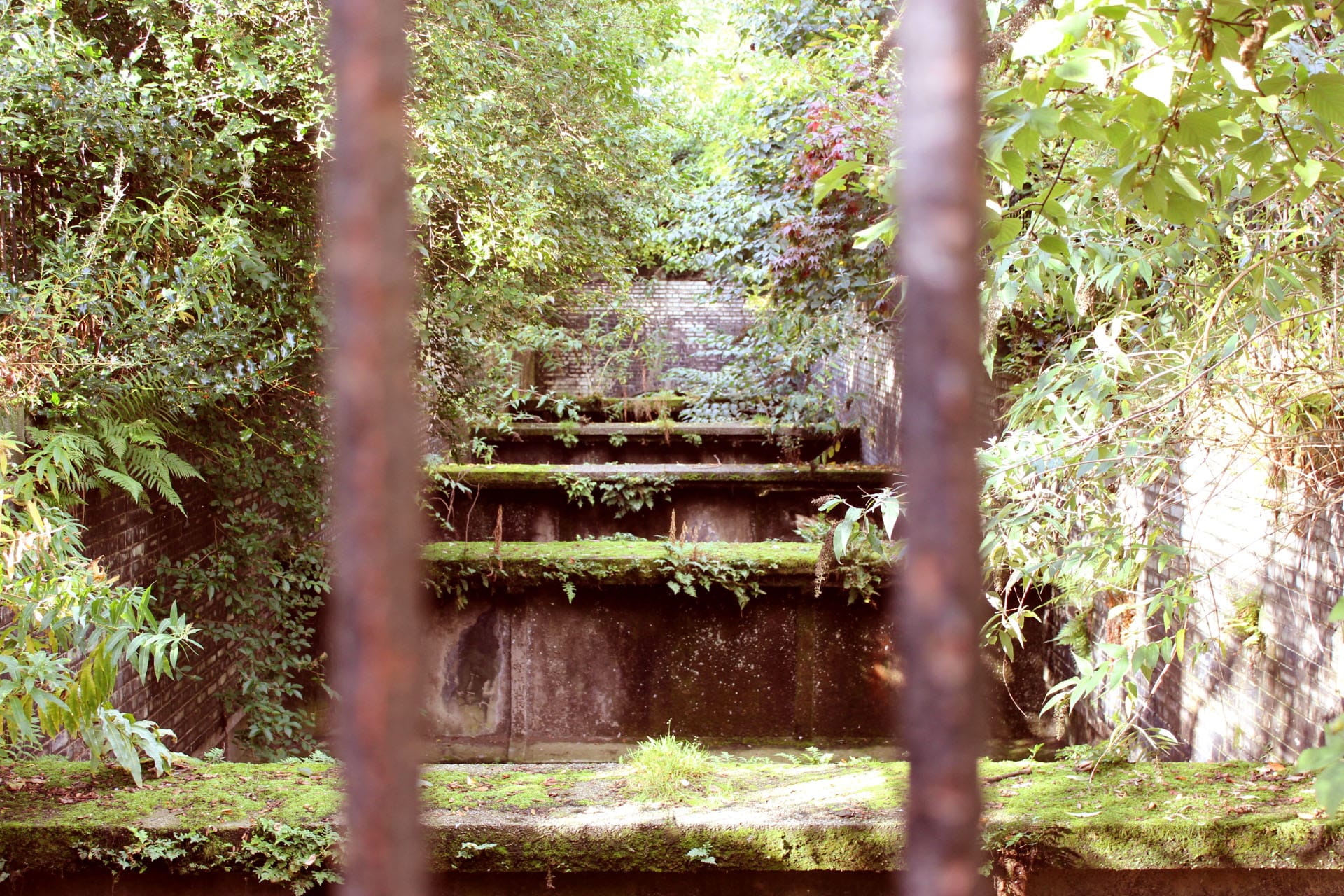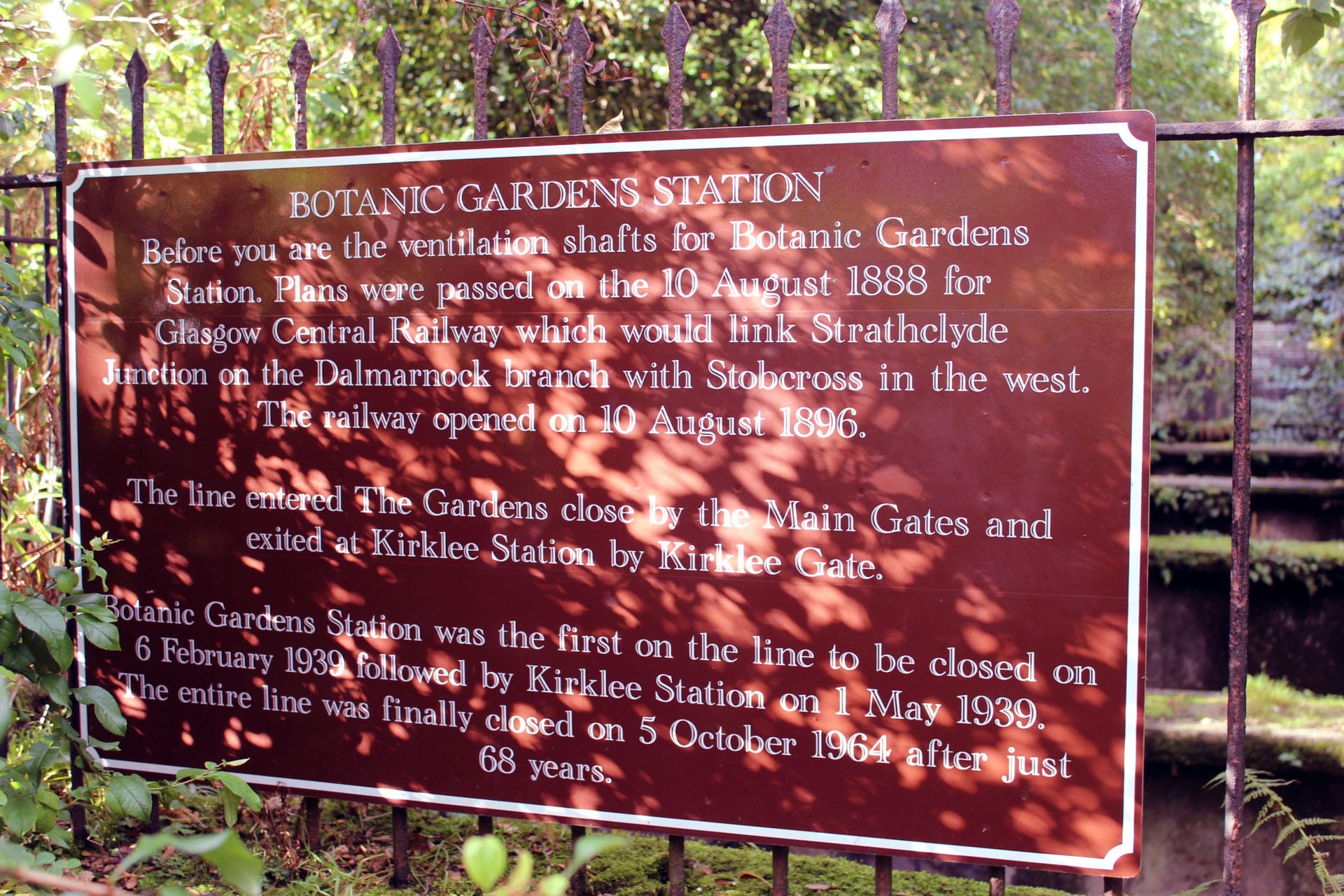 If I drop by before noon, and haven't brought any snacks I'll usually stop by the Tea Room. It's a an old sandstone house inside the gardens that's been converted into a little tea room. You can eat inside the house, but it's too pretty outdoors in Autumn to do that so I usually just wrap myself up in my scarf and coat and sit outdoors. The tables and chairs are all metal and rustic looking. It's so difficult to describe but it really does feel like something out of The Secret Garden, that's the only way I can describe it! A pot of tea or a mug of hot chocolate with a scone is usually what I treat myself to.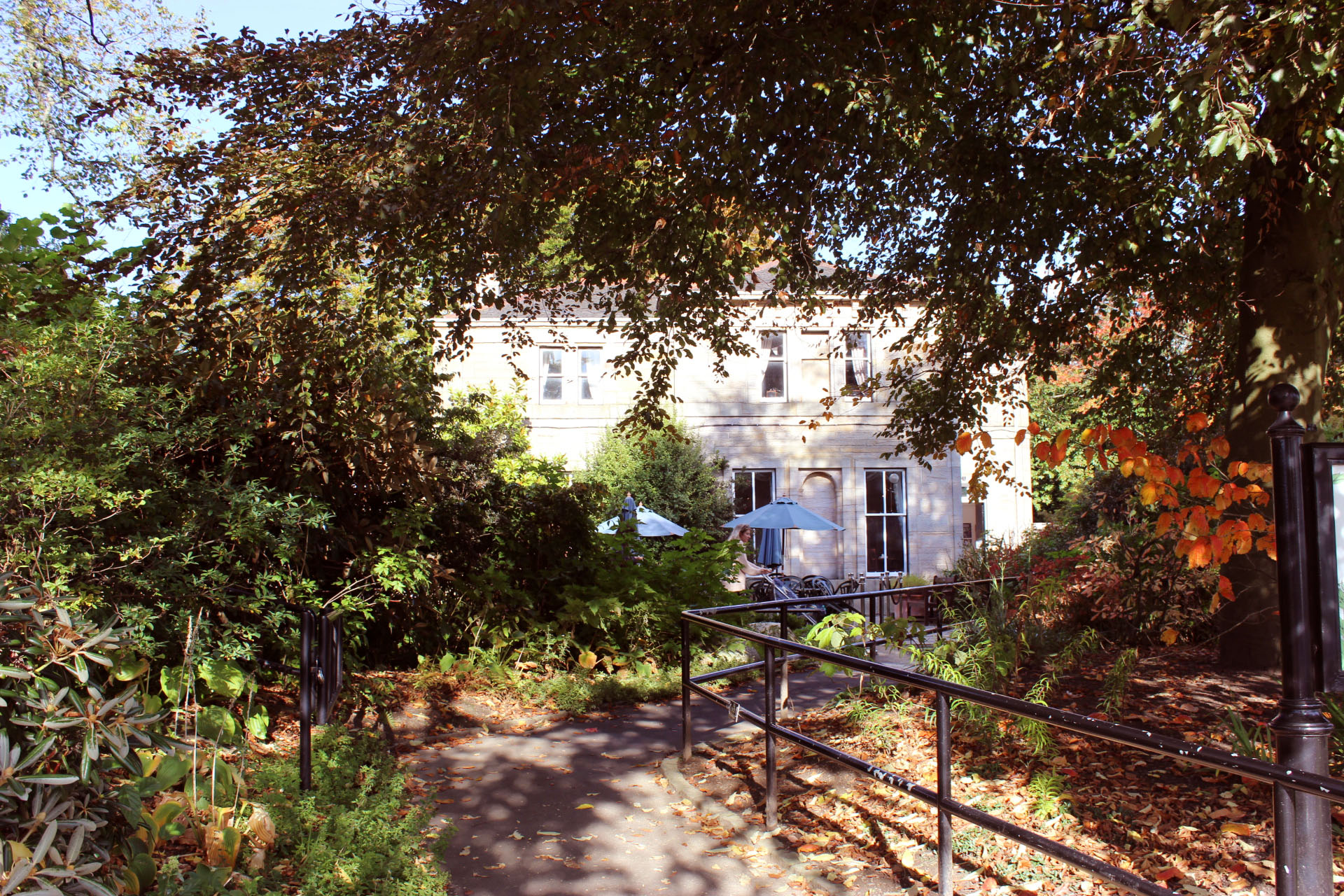 Before heading home, I'll usually have one last short stroll through the park (mainly to work off the jam scones). Here's me 'sitting' on a giant leaf for the LOL's. Seriously though, every time I walk past this plant I feel as though I'm in Alice In Wonderland, it's huge!!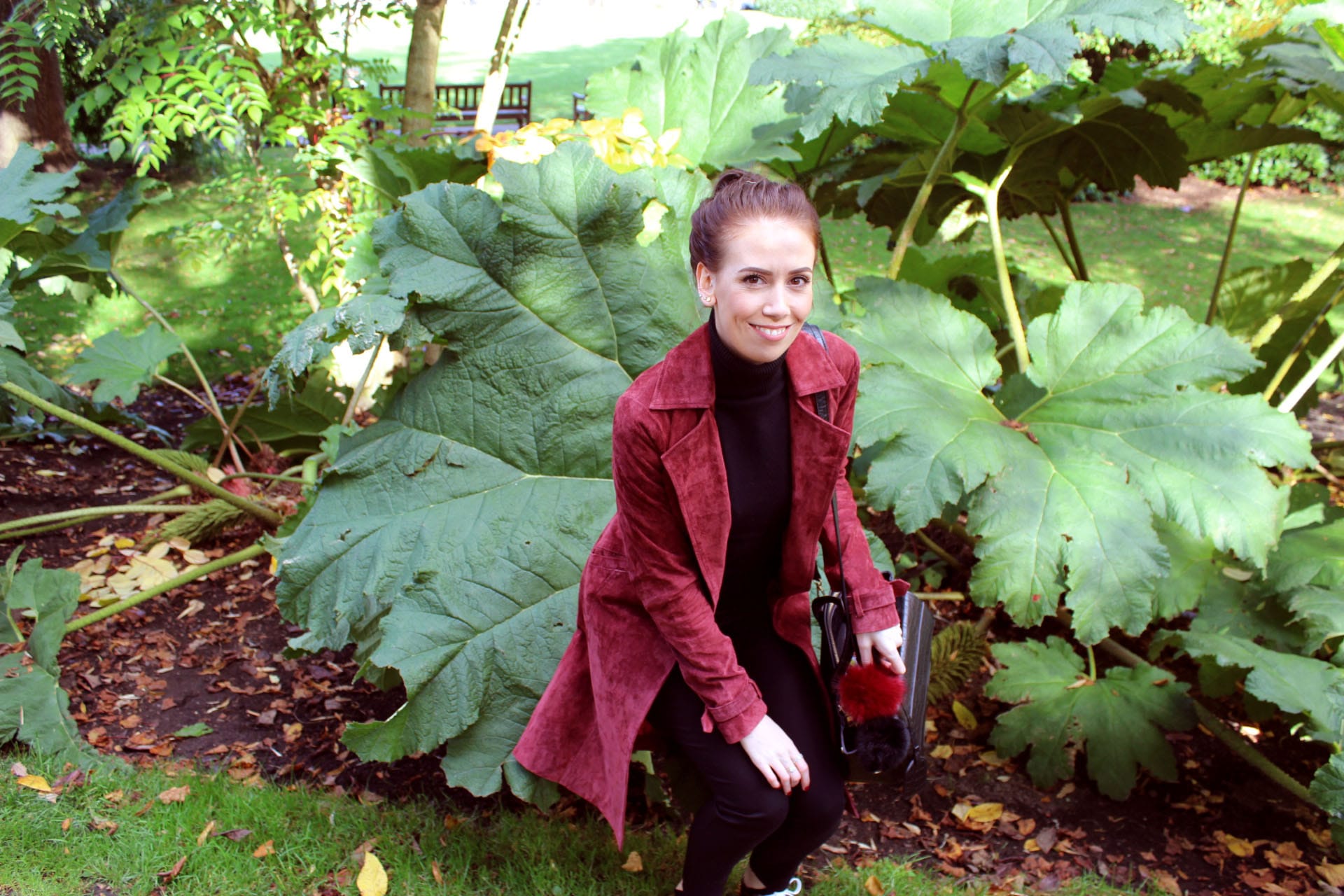 I must admit when I spotted this holly tree I got far too excited! I won't say the C word just yet, seriously though it's SO close! Tell me I'm not the only one who's already excited?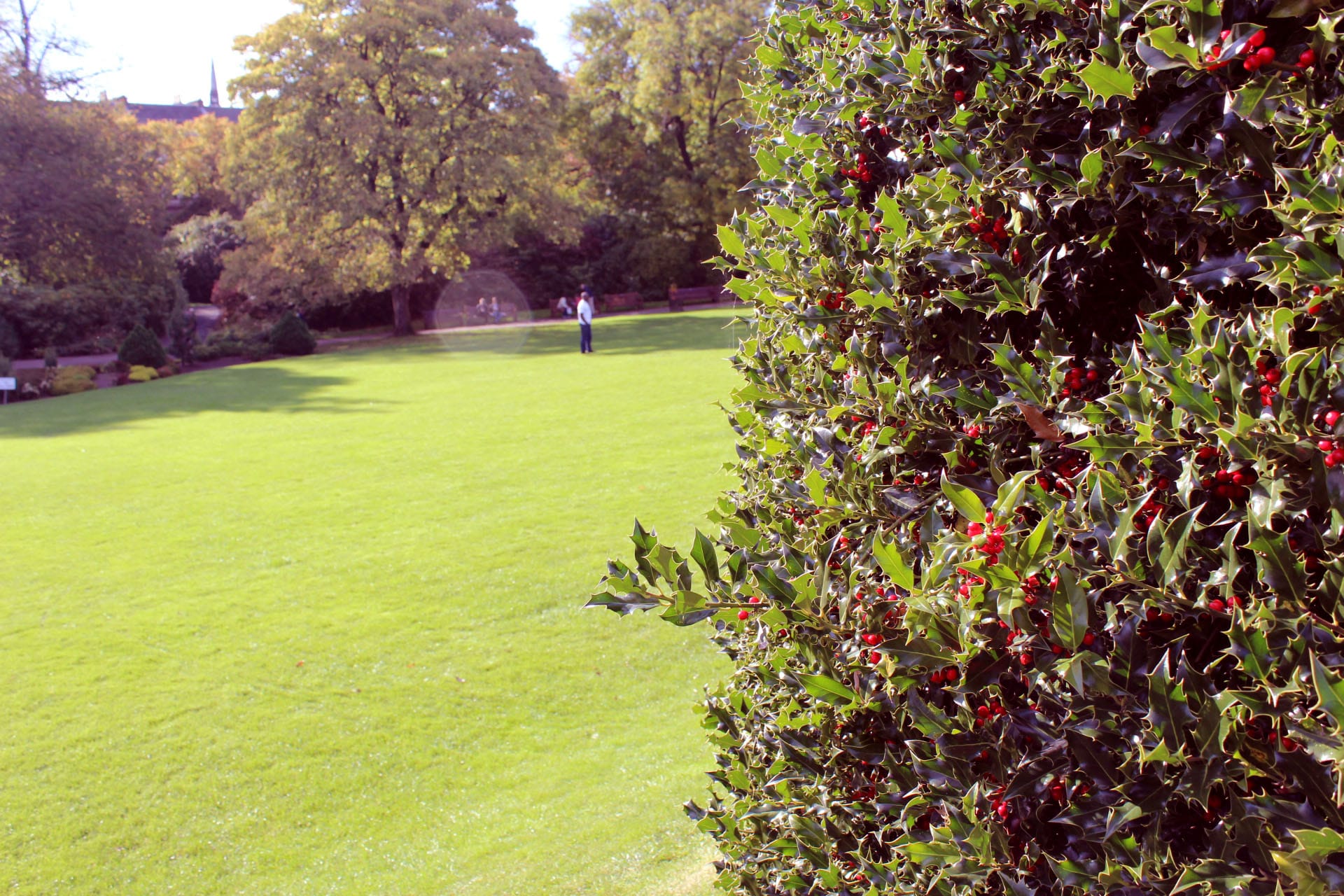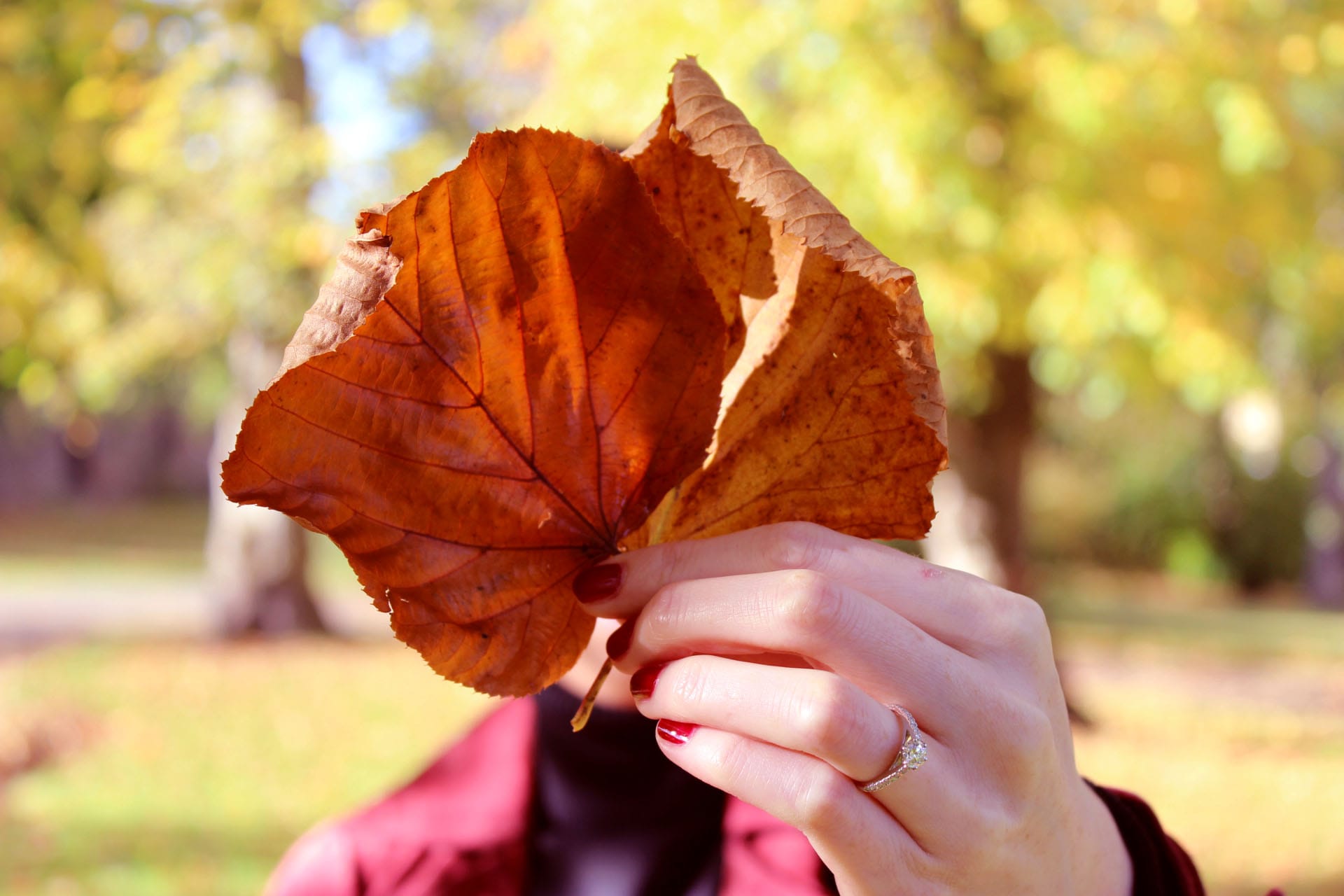 Thanks to Travelodge for asking me to take part in their 'Flaunt Your Haunt' campaign and asking me to share my favourite place in Glasgow! If you ever visit Glasgow, make sure you pay a wee visit to the Botanic Gardens…you might even bump into me feeding some squirrels haha! Come and say hi if you do!
Where's your favourite place in your city?
Tweet me with #FlauntyaHaunt so that I can check them out!
Lots of love,
Chantelle xx
This post is sponsored by Travelodge, however all opinions expressed are 100% my own.