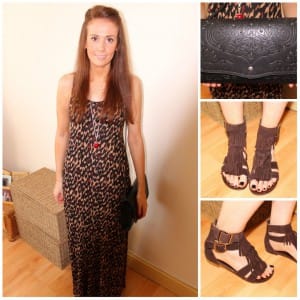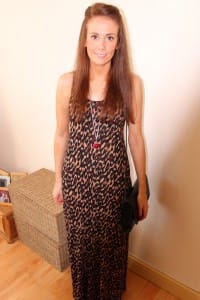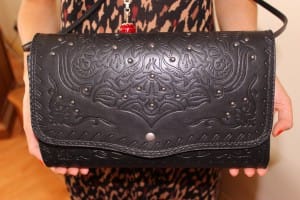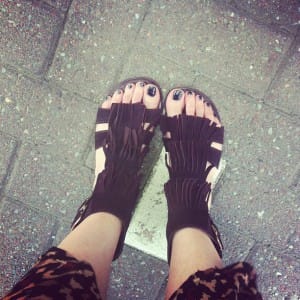 H&M Leopard maxi dress (old)
Steve Madded fringed sandals (old)
The sun has finally made an appearance!!
For the first time, in what feels like forever, I finally managed to put on a 'real' summer outfit. I love wearing maxi dresses in the summer, they are so breezy and light. I teamed this leopard print maxi dress from H&M with these Steve Madden brown suede fringe sandals. I love the gold hardware on these sandals. I didn't want to lug around a huge bag so I opted for this little leather effect bag from Primark which I have got so much wear out of so far.
Now I'm off out to enjoy some more sunshine…I hope the sun is shining wherever you are!
What is your favourite summer outfit? 🙂