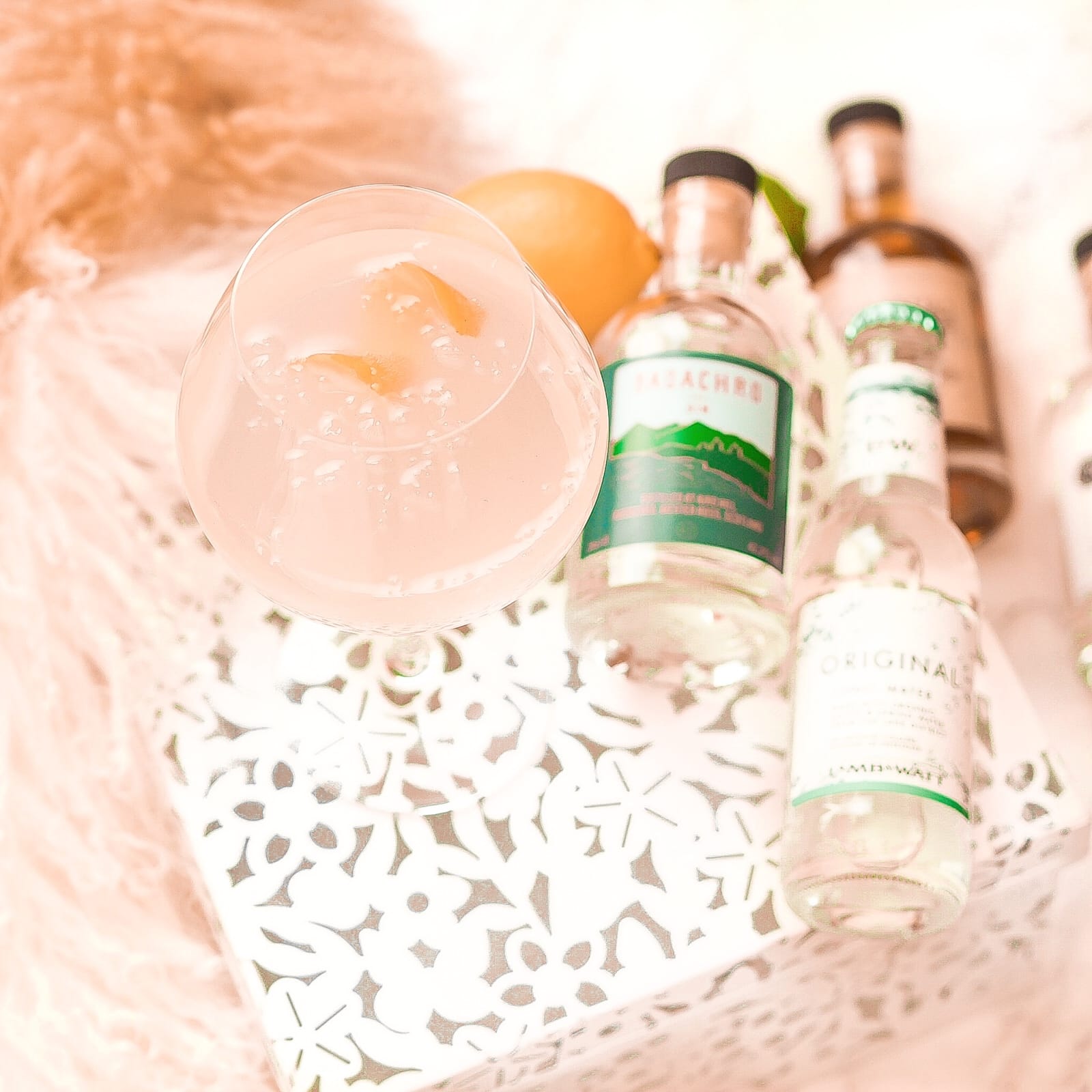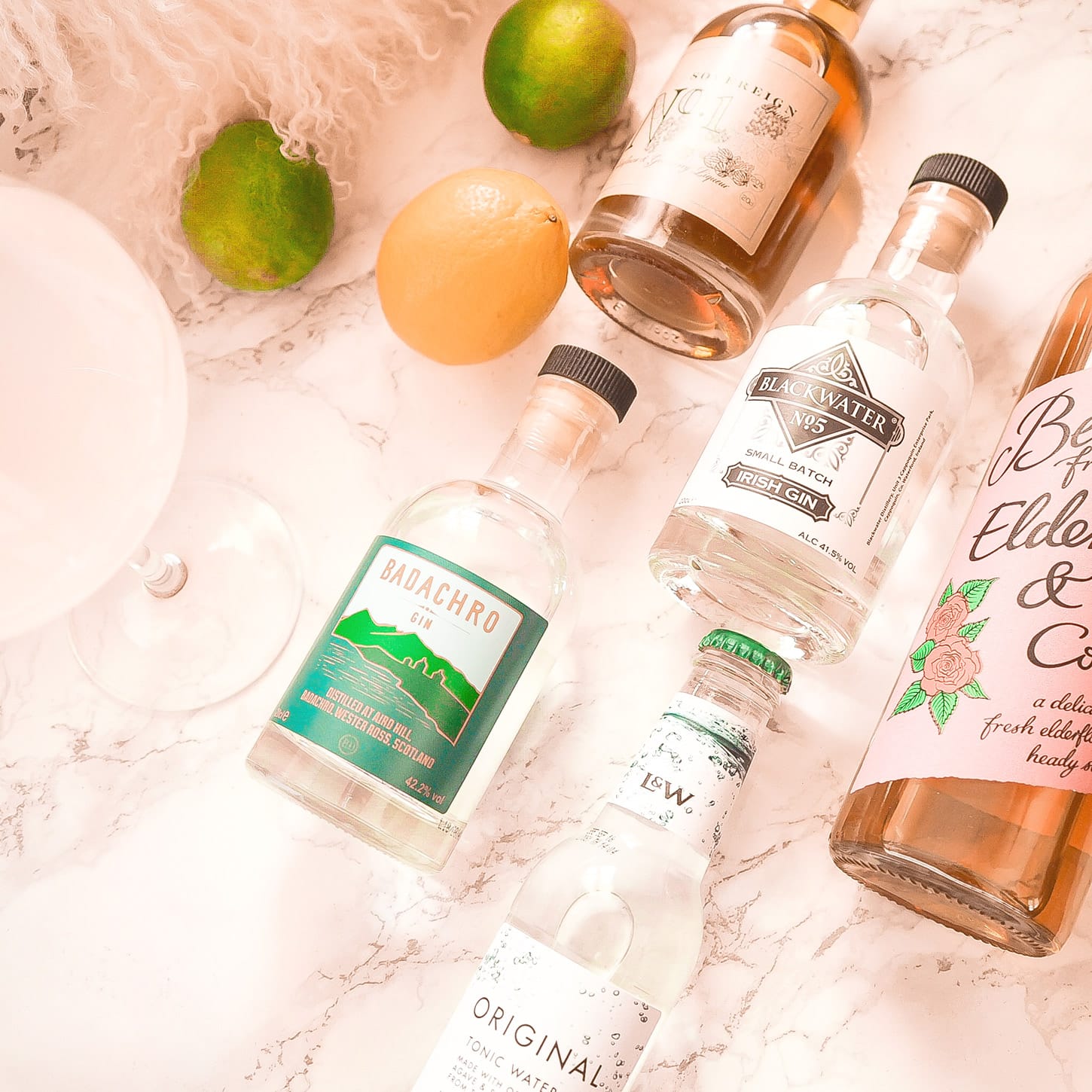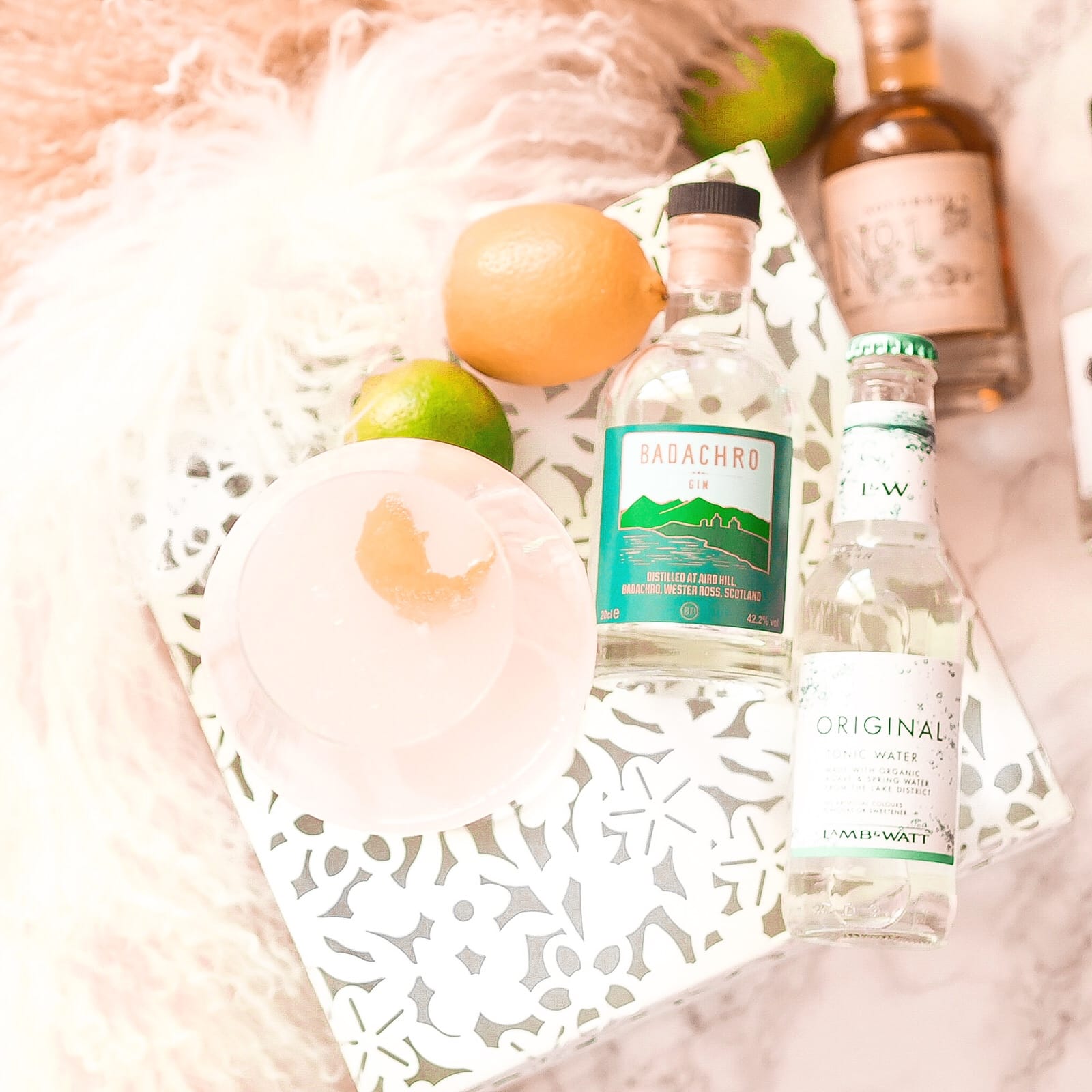 The sun finally has its hat on which means perfect timing for a Spring/Summer cocktail recipe, am I right?! I've been dying to share this recipe with you ever since I received my Flavourly gin subscription box. However, with all of the rain and miserable weather we've been getting in Glasgow it just didn't feel appropriate…until this week – yipeeee! Ever watch Dragons Den? Then you might just have heard of Flavourly. They were featured on Dragons Den in 2015 and have since started an online retail shop across craft beer, gin, spirits, gifts and monthly discovery clubs. The box I received was full of gin goodies: Badachro Gin (small batch gin produced in the Scottish Highlands); Blackwater No.5 (small batch Irish gin); Sovereign Elderflower & Gooseberry Liqueur (produced on a family farm in the heart of Clipstone Park); 2 bottles of L&W Tonic water and a packet of Fairfields Cheese & Chive Farm crisps – they know me so well. Two words – utterly delightful.
"Every month Flavourly's team of top gin experts help their community discover the best small batch craft gins from the most exciting micro-distilleries in the country – and beyond!"
This post is in collaboration with flavourly.com
Alongside my goodies I also received a copy of Flavourly's monthly magazine telling me all about the gins in my box, their perfect serve as well as some cocktail recipes for each (which I will most certainly be trying out!) However, today I wanted to share one of my favourite Summer cocktail recipes – a Gin & Elderflower Sherbet. This is a recipe I pinched from Jamie Oliver (original recipe here) and have tweaked ever so slightly for my own taste. Now onto the good stuff…
RECIPE:
(for 1 gin goblet)
50ml of Badachro gin (or your favourite)
50ml Elderflower & Rose Cordial (or just Elderflower if you prefer)
150ml Bitter Lemon
Handful of Crushed Ice
A strip (or two) of lemon zest
Et voila! Trust me when I say you NEED to try this if you haven't already!
If you're a fan of gin (or craft beer) then I highly recommend checking out Flavourly.com. Each month you'll receive 3 x 200ml bottles, mixer and snack for £34.99. It makes a great gift for any gin lovers in your life…or if you simply just fancy treating yourself. Why not?! Stay tuned for more recipes coming soon. I've already tried the Elderflower & Gooseberry Liqueur with some Prosecco (oh my goodness – YUM!) and the Blackwater No.5 makes the perfect G&T with some rosemary and grapefruit – my fave!
PIN ME!