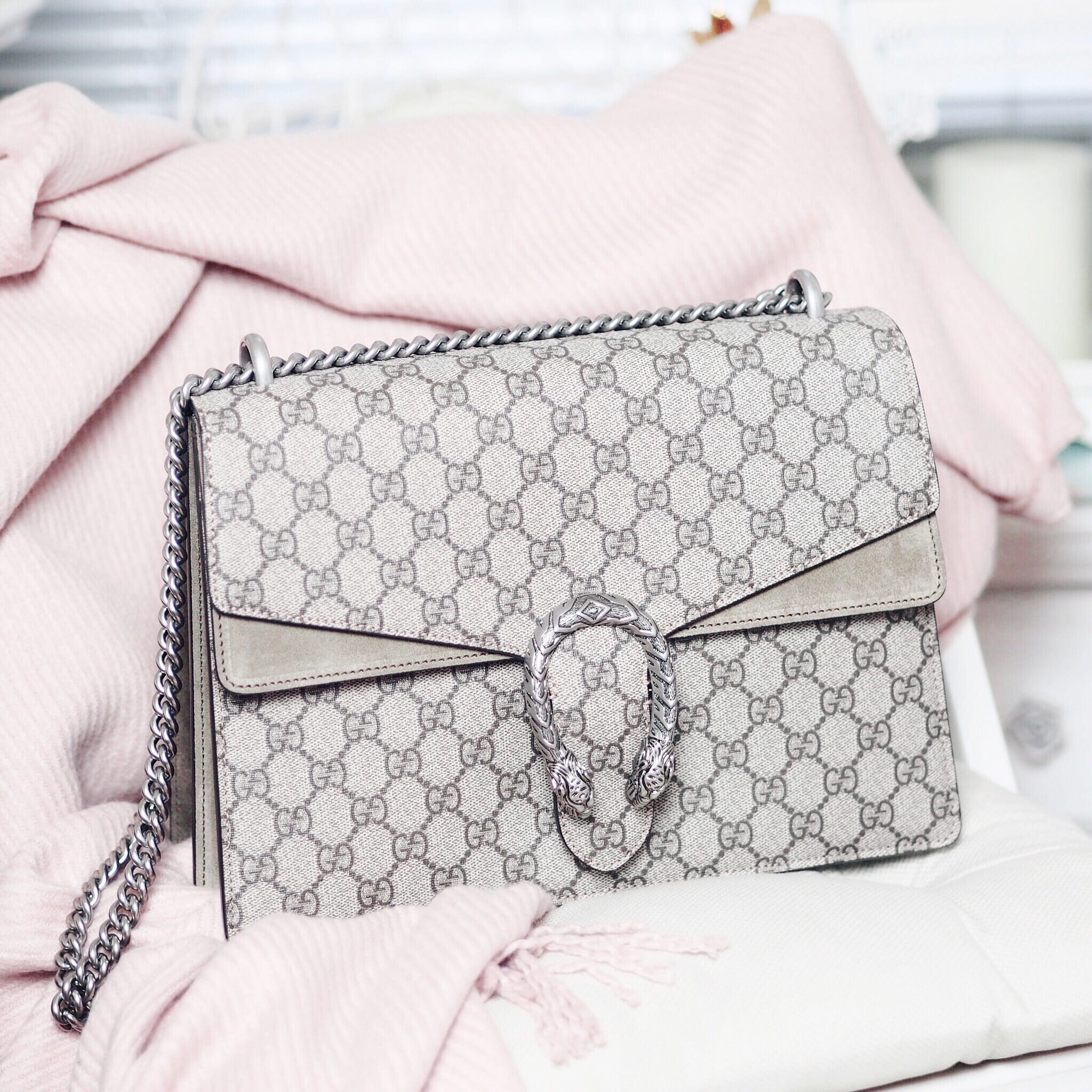 Happy Sunday loves! I hope you're all having a great weekend! So…I did something a bit crazy yesterday and bought myself the Gucci Dionysus bag. I've been wanting this bag for the longest time and finally decided to treat myself yesterday…I'm calling it an early birthday gift to me from me. Those are the best gifts am I right? Head on over to my youtube channel if you'd like to see me unbox this beauty and hear my initial thoughts and buying experience at the Gucci concession in House of Fraser Glasgow.
This was such a huge decision for me…it's an investment afterall so hopefully my video will help some of you if you're thinking about buying it. If you have any questions at all please don't hesitate to ask! Just leave a comment down below and I'll get back to you! I hope you enjoy. You can watch the video here.
I hope you're all having a great Sunday!
Remember to follow me on Bloglovin and subscribe to my youtube channel so that you never miss a blog post/video!
Lots of love,
Chantelle xx
This is not a sponsored post.