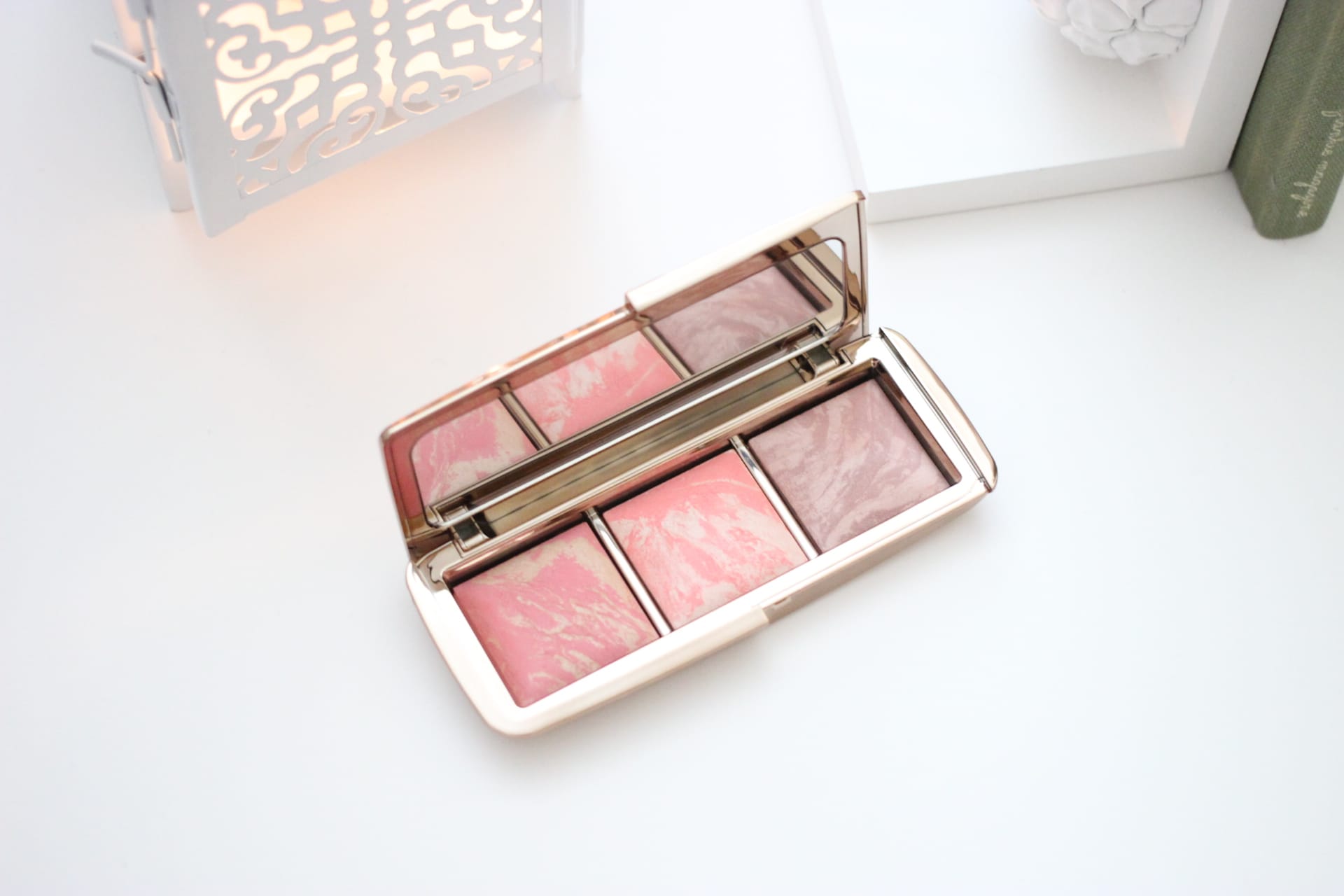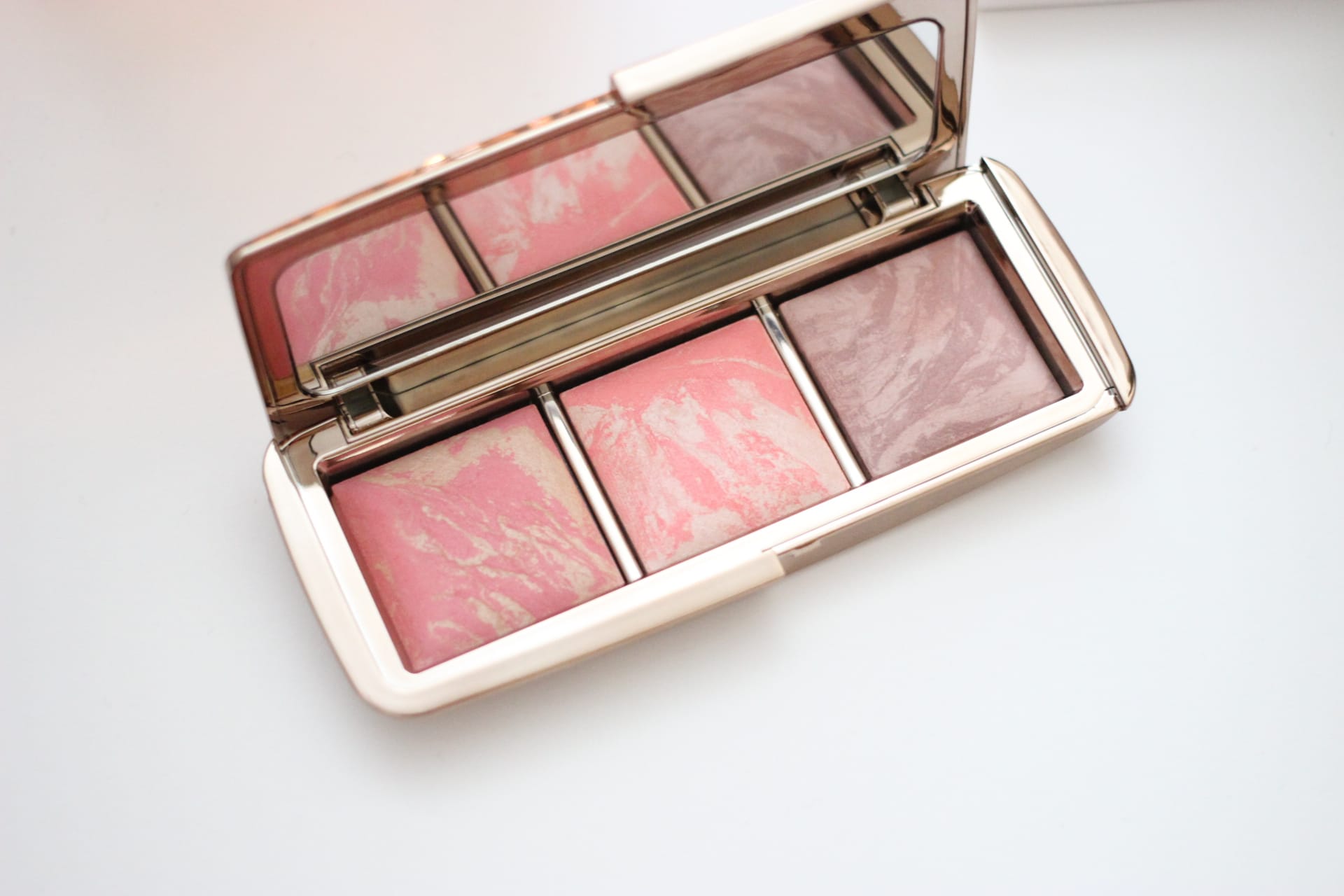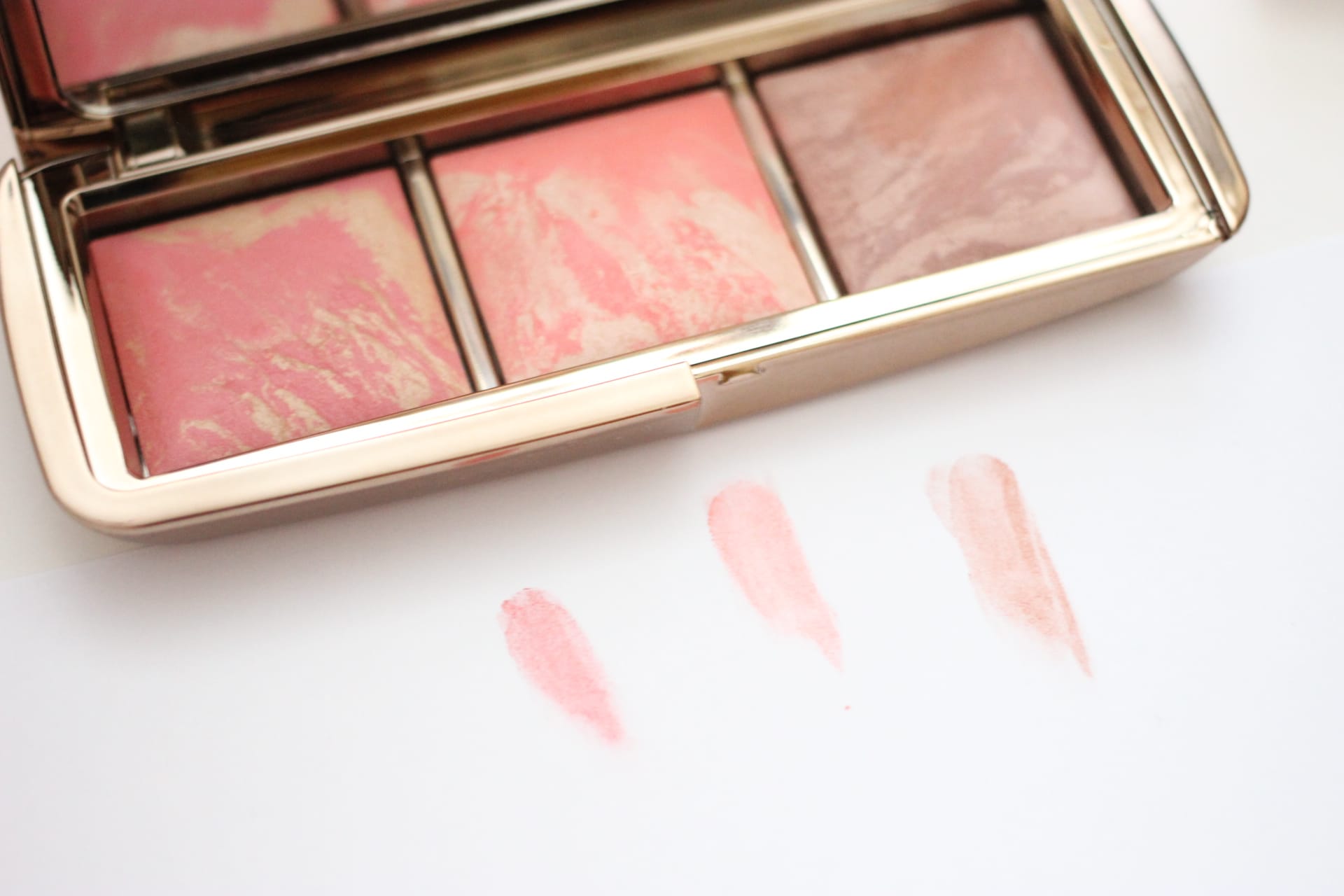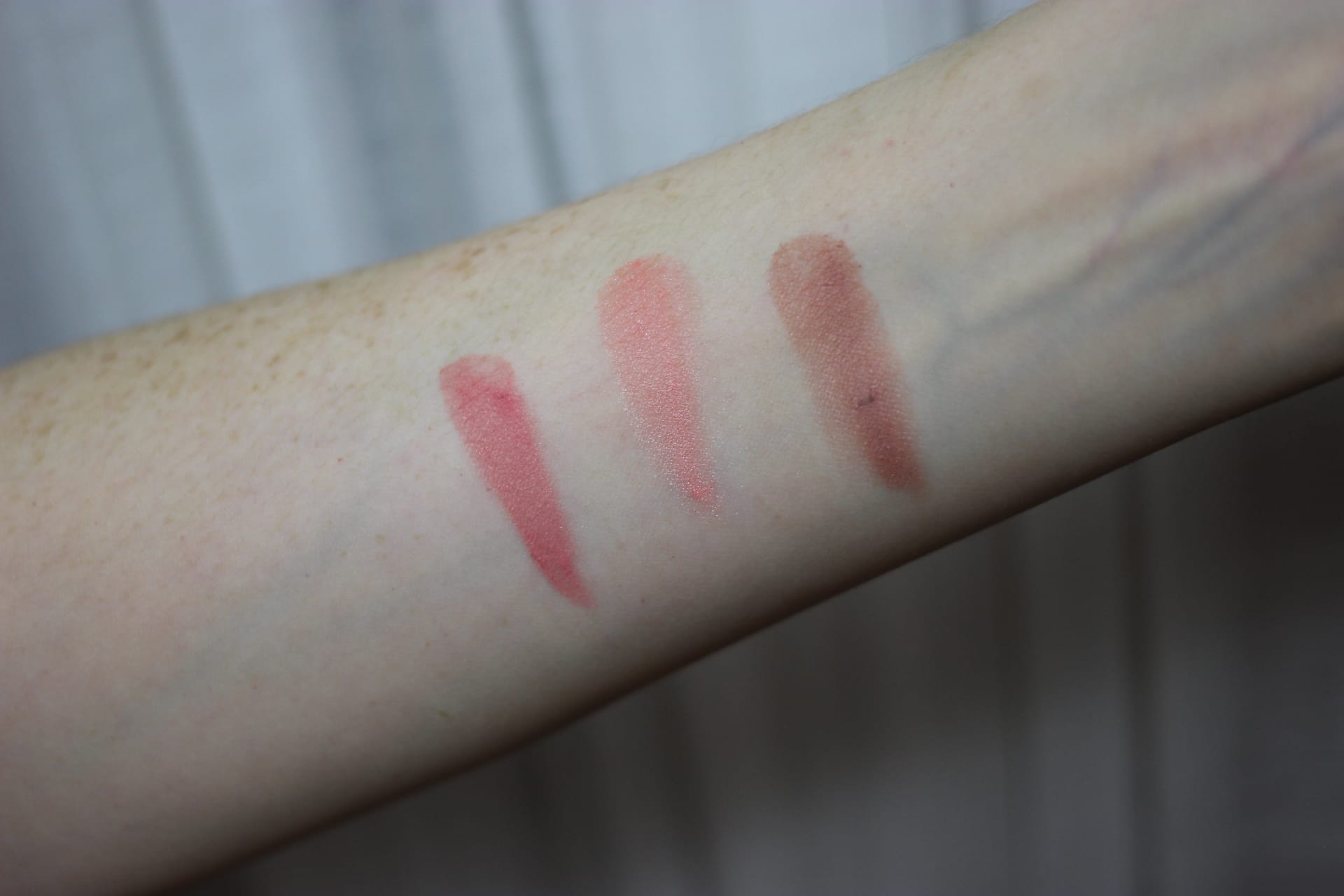 L-R: Luminous Flush / Incandescent Electra / Mood Exposure
Now if you read my last post you'll know that I'm a bit of a sucker for a cheek palette…especially those encased in beautiful rose gold packaging enough to make you go weak at the knees. Of course this palette is by none other than Hourglass. If truth be told, as soon as Hourglass announced they were releasing ambient lighting blushes I had hoped in the back of my mind that a palette would be released, afterall the Ambient Lighting Powder palette has been extremely well received. Lo and behold, Hourglass has now released the gorgeous Hourglass Ambient Lighting Blush Palette.
The palette comes with 3 shades – 2 of which are permanent (Luminous Flush & Mood Exposure) and 1 limited edition which is my favourite (Incandescent Electra). As a huge fan of the Ambient Lighting Powders (review here), I have been dying to try out the blushes for ages and these do not disappoint one bit. Like their predecessor the powder is so finely milled that it melts into the skin, giving the perfect amount of pigmentation to give you a gorgeous healthy glow. What's also great is that you can mix the shades together to create your own 'perfect' shade…genius! I can already tell I have another addiction on my hands.
– Luminous Flush: champagne rose
– Incandescent Electra: soft peachy coral
– Mood Exposure: soft plum (beautiful with a dark lip for Autumn)
This palette will be ideal for any any blush addict out there and is fantastic value for what you get. I do plan on sharing more of my thoughts on this palette on my Youtube (
here
) channel on Sunday alongside the Nars Virtual Domination Cheek Palette (
review here
) that I also picked up, so stay tuned for that. In the meantime though, I just wanted to share my initial thoughts and swatches of the palette with you in case you were maybe thinking of picking one up. I do believe this is permanent to Hourglass but I still think that it will sell out pretty fast since it was only just released on the 2nd November.
You can pick up the Hourglass Ambient Lighting Blush Palette for £56 from Space NK
here
.
Will you be picking up the Hourglass Ambient Lighting Blush Palette?
Lots of love,
Chantelle xx
This is

not

a sponsored post.