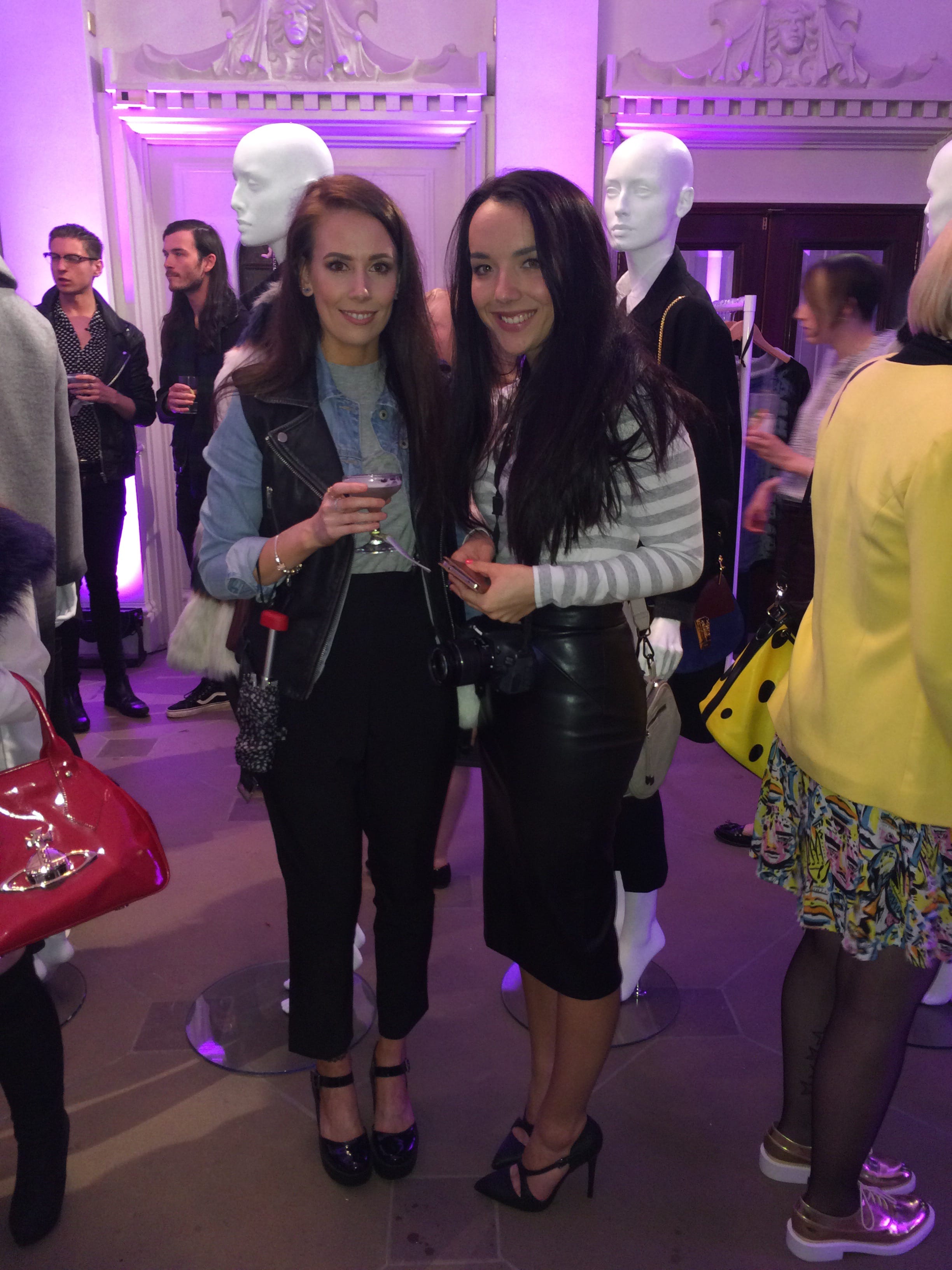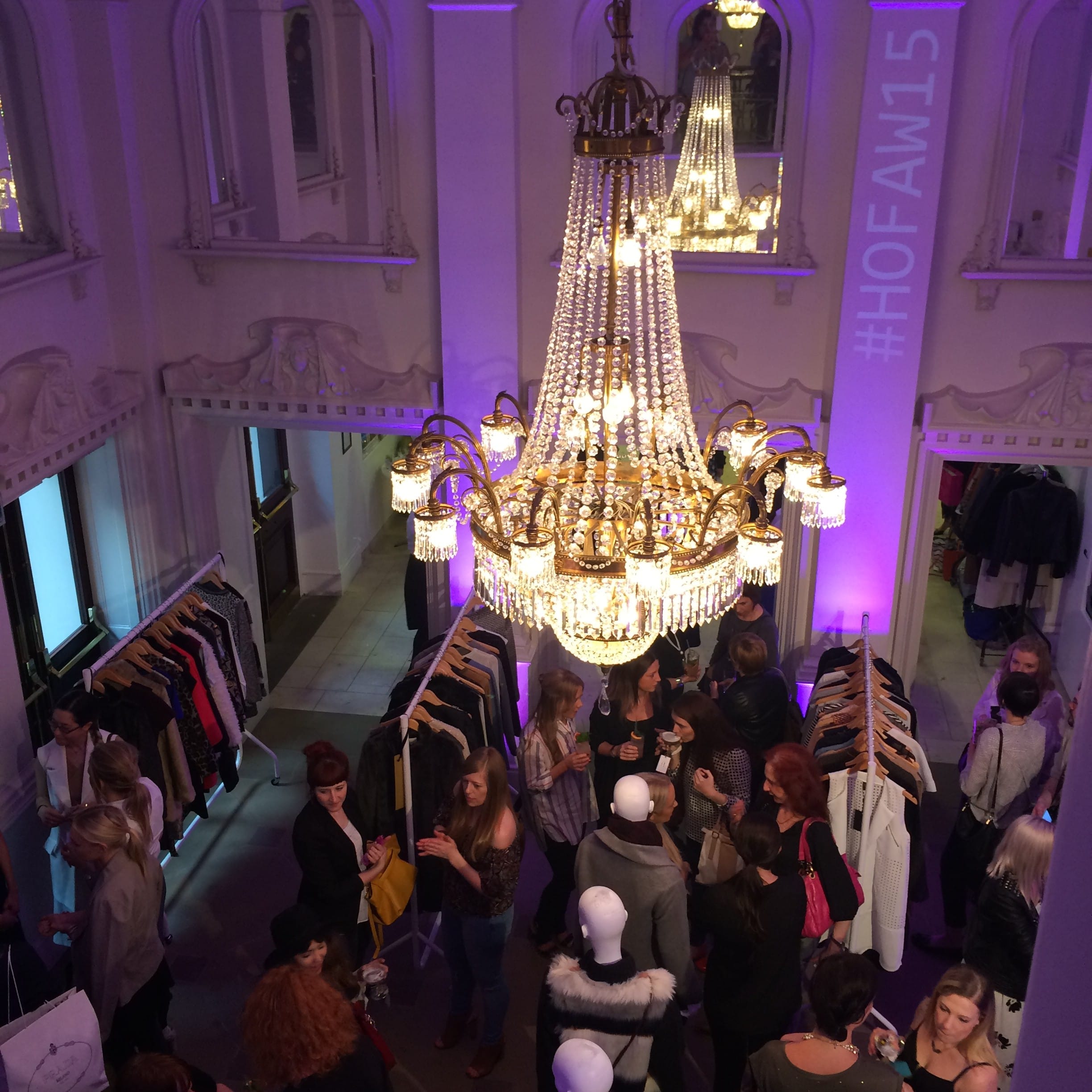 Just before I went to New York last month, I was invited along to the House of Fraser A/W preview. In my true last minute fashion, I didn't have a chance to upload this post in between preparing for our trip, so I thought I'd share some of my photos of the event with you today since we are now officially in Autumn…who's excited?! Autumn and Winter fashion is hands down my favourite. I love nothing more than digging out my Winter woolies, getting all wrapped up in a thick coat and donning a hat and scarf. It's the simple things in life that please me!
The event was held in the beautiful Theatre Royal Glasgow which really is the most pretty venue. There was even a room dedicated to Christmas. I KNOW! It was so lovely to catch up with some of my favourite Glasgow blogging guys and gals over cocktails and canapes and get excited for the coming seasons. Photographed above is me and Eilidh (go and check out Eilidh's blog if you haven't already because I'm sure you'll love it as much as I do!) In typical Glasgow style there was a downpour just before I left for the event. I'm not joking, I think us Glasgow bloggers are jinxed because every single time there's an event it pours! Luckily I had time to change my outfit before I left my house (bare legs definitely wasn't an option) and opted for some high waisted Topshop trousers and my favourite Topshop leather gilet layered over my denim jacket. I'm pleased to say that I was right about this gilet. I've definitely been getting a good 'cost per wear' out of it (does anyone else justify purchases with cost per wear?)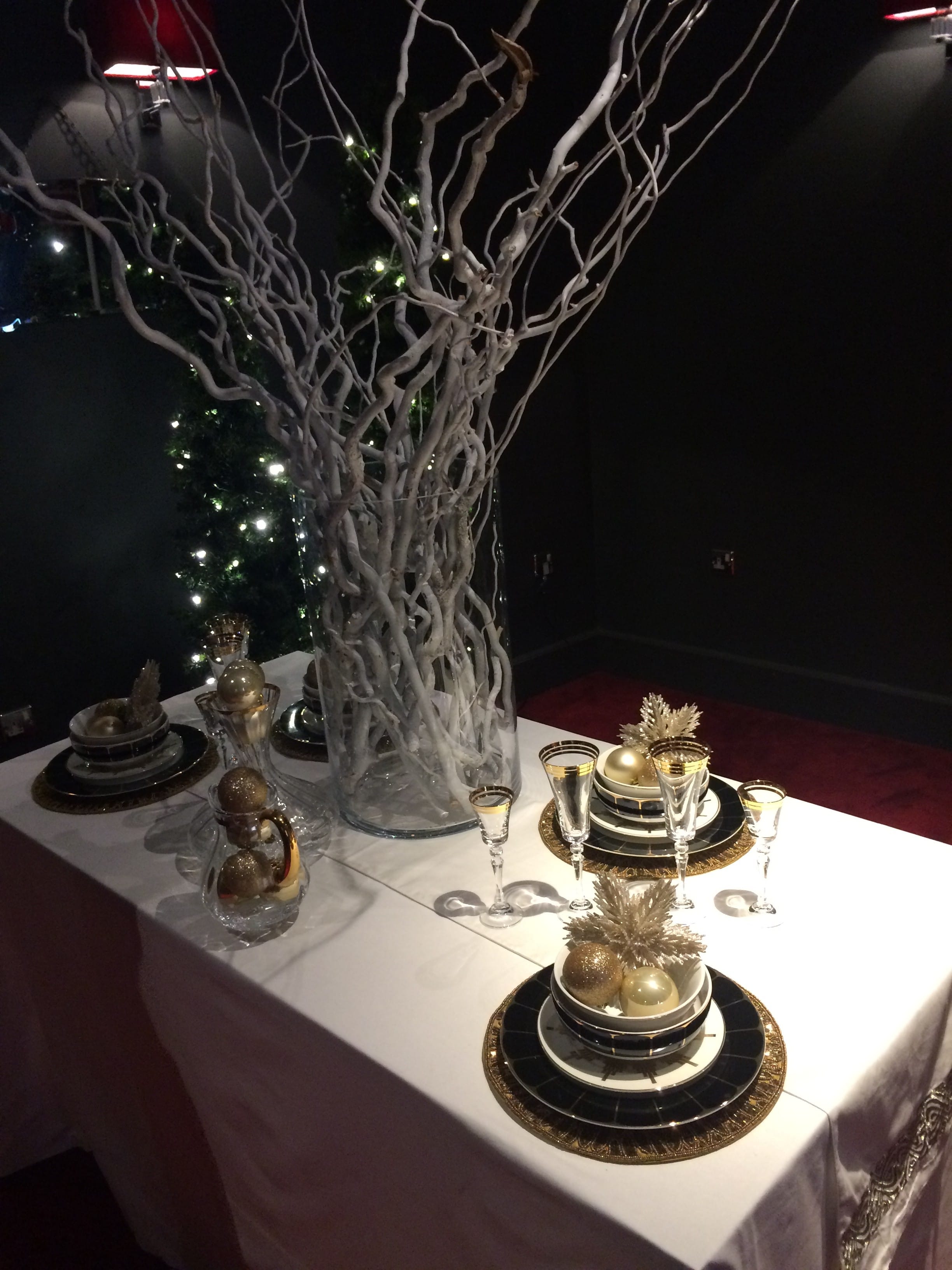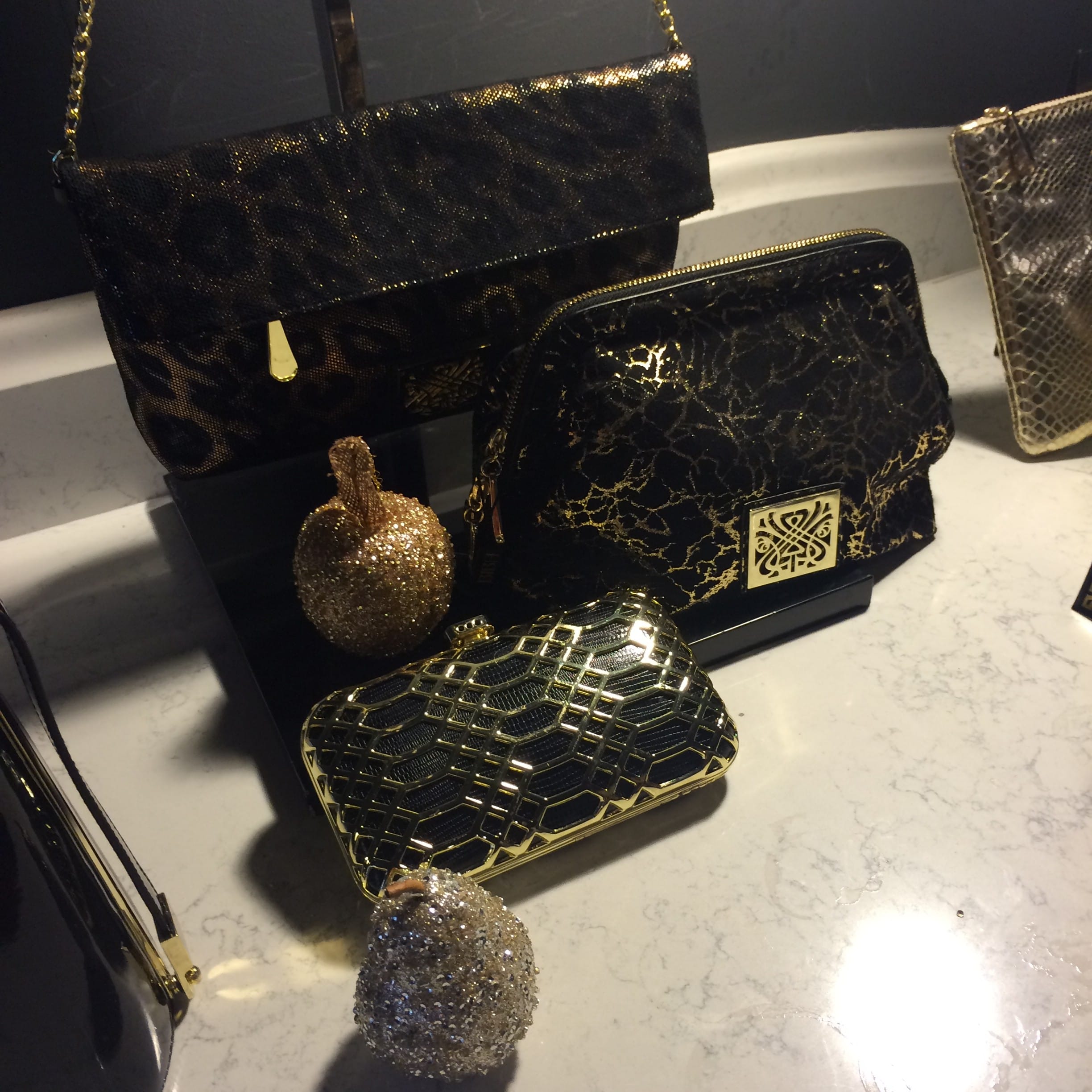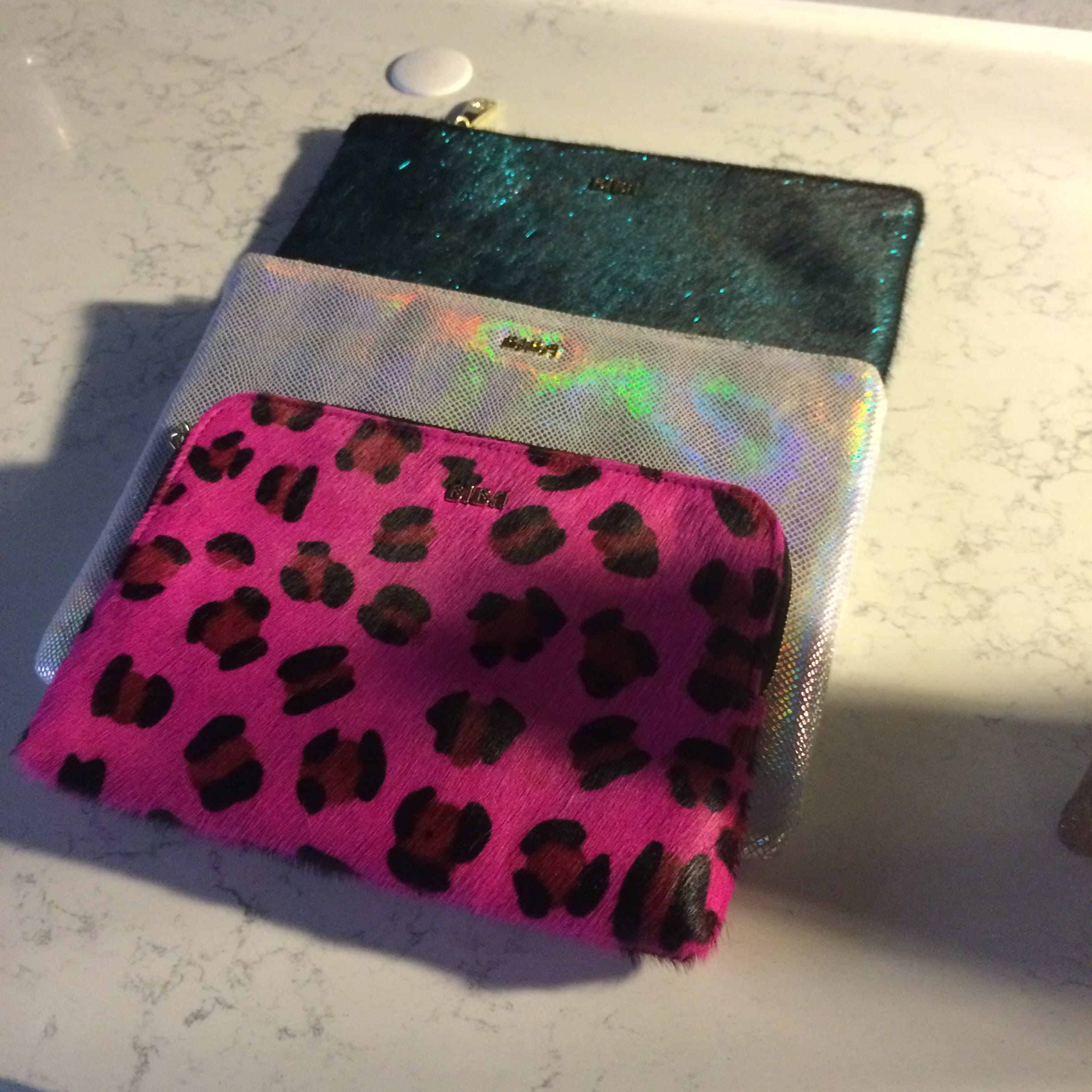 I'm such a sucker for pretty party dresses and accessories so the Christmas Room was definitely my favourite. I fell in love with so many of the clutch bags. The emerald Biba Pouchette pictured above is SO pretty and reminds me of the Whistles envelope clutches. However, I'm pretty sure the Biba ones are half the price…hello Christmas wishlist.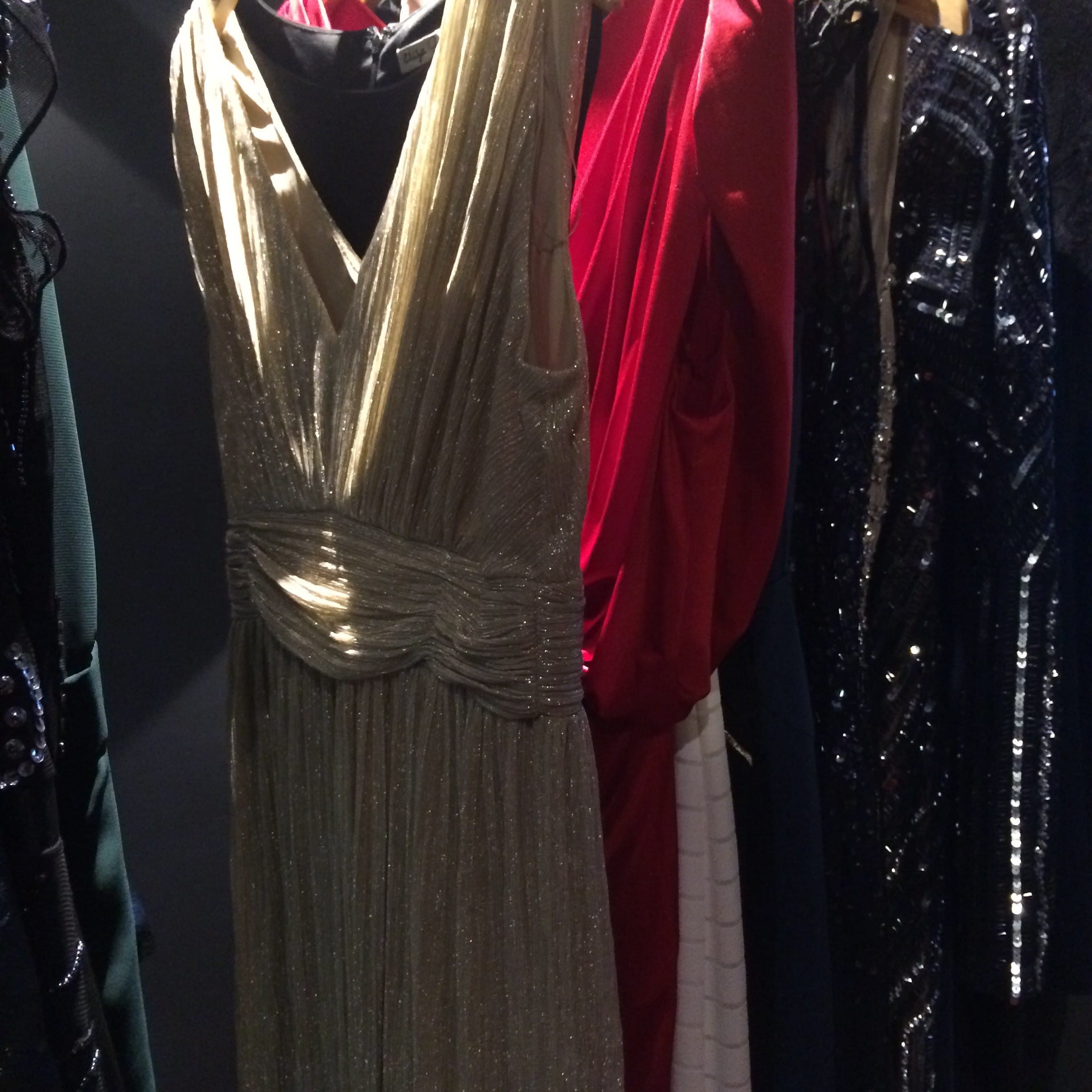 Of course House of Fraser had to choose the most stunning models to showcase their evening dresses. I immediately fell in love with this black full skirt dress…there aren't enough heart eye emojis to express my feelings for this.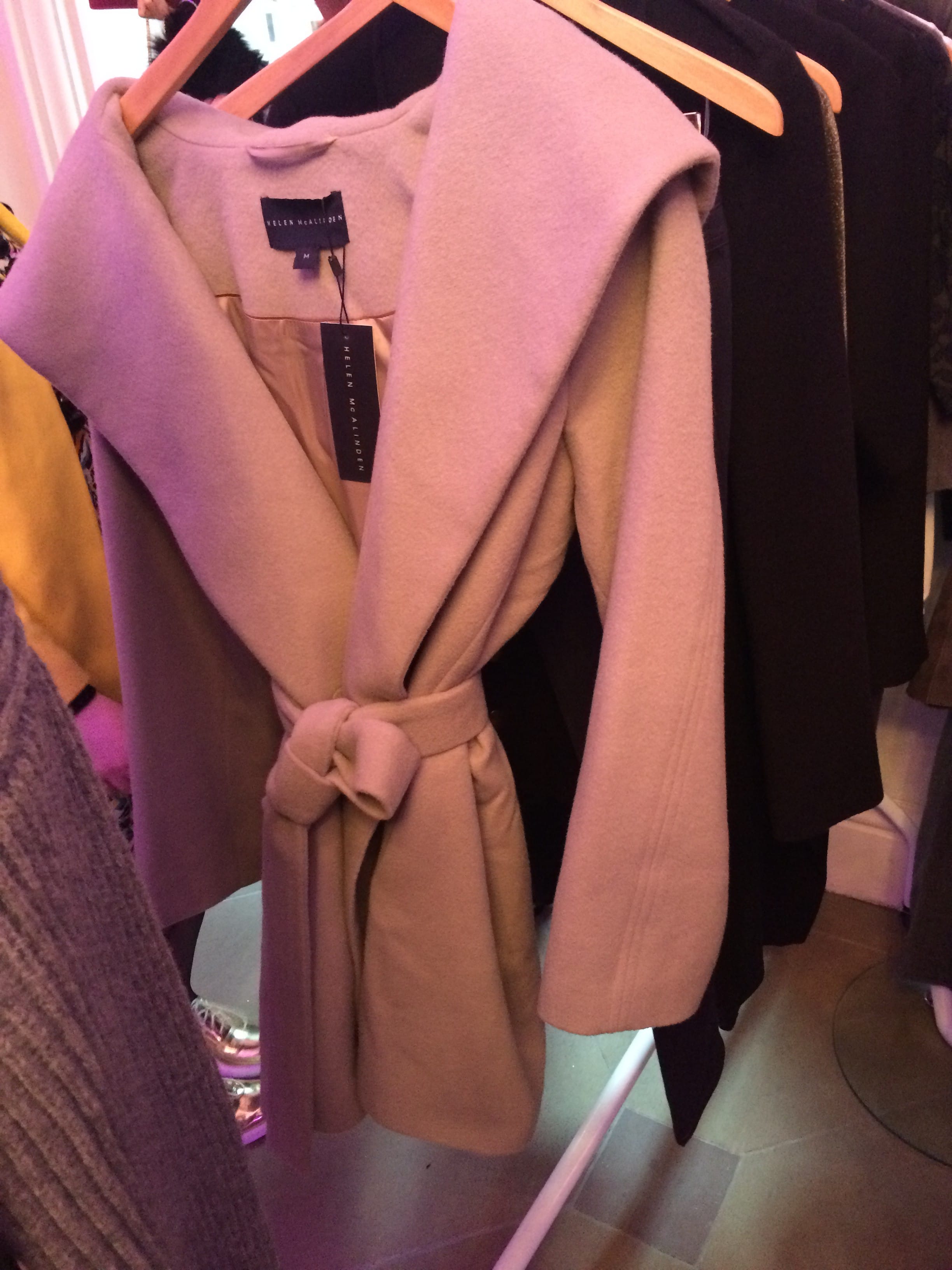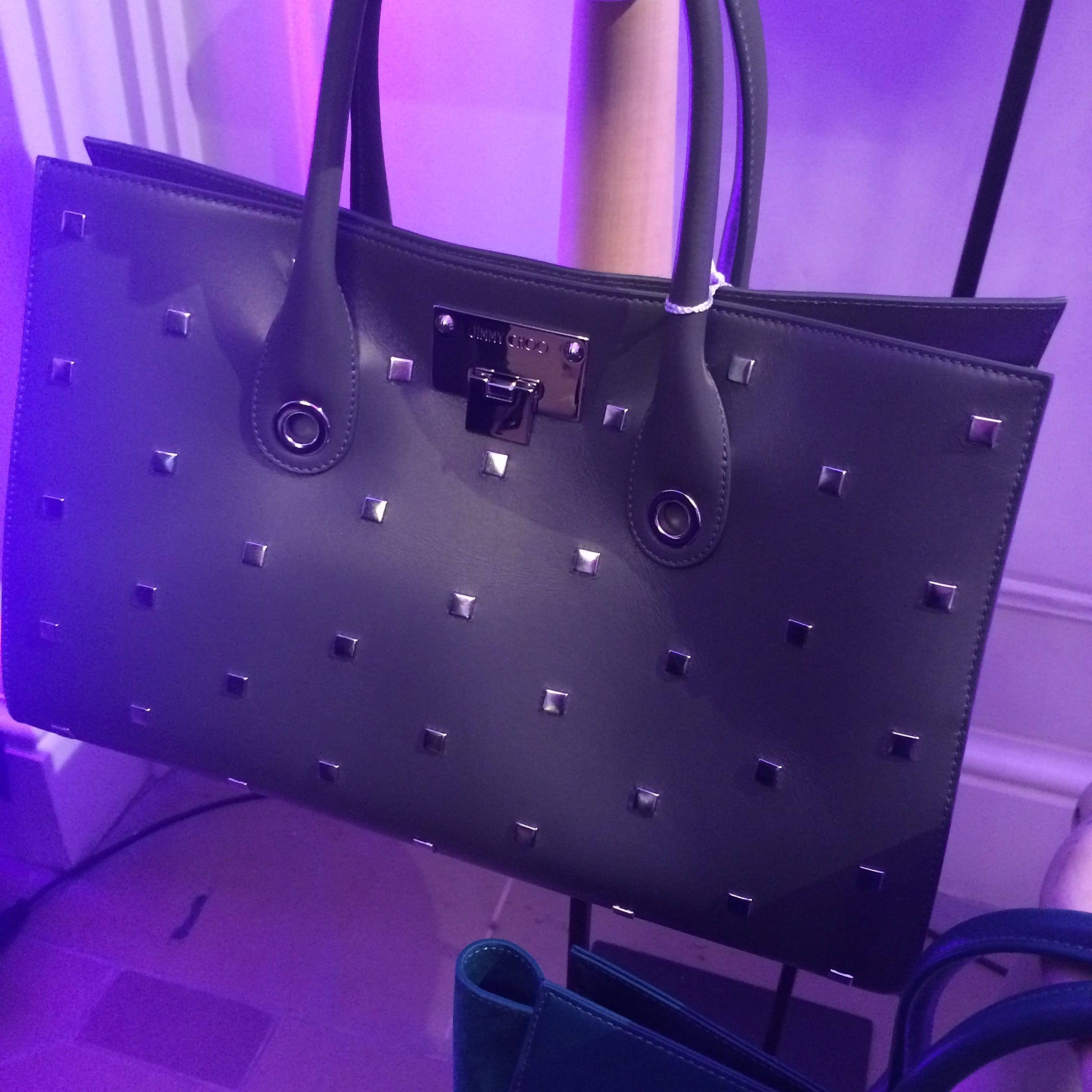 Ok, can we just take a moment and appreciate the beauty of this Jimmy Choo studded tote bag. There really are no words. I also had my eye on an Acne Studios leather biker jacket (who knew House of Fraser stocked Acne!) Let's face it, I may as well wave goodbye to my money now and start defrosting that 'emergency' credit card.
A huge thanks to House of Fraser for hosting yet another amazing event…I'm sure you'll see my face popping up in store over the next few weeks!
Who else is excited for Autumn/Winter?!
Let me know your favourite thing about the season!
Lots of love,
Chantelle xx
This is not a sponsored post.