Hi everybody, today's video is all about how I whiten my teeth at home. I'm a bit obsessed with teeth whitening to be honest. You name it, I've tried it. Whitening strips, check. At home LED lights, check. Whitening tooth paste, check. Professional laser teeth whitening, double check. When I think about it, the amount of money I've spent on teeth whitening has probably burnt a rather large whole in my pocket. In my opinion though, it's worth it. What can I say, I like my chompers how I like my coffee. White (how ironic).
You can imagine my excitement then when I was contacted by Smile Brilliant* who offered to make me my very own set of customised teeth whitening trays along with some pretty good whitening treatments to get my teeth back up to scratch. Ever since I had my teeth straightened a year ago, I've felt like my teeth lost a bit of their brightness. I was used to whitening my teeth quite regularly up until I got my braces fitted…train tracks and teeth whitening don't really mix so I jumped at the chance to try out the product.
I thought I'd share a video with you today and show you how exactly the treatment works…let me tell you, I'm impressed. Now don't get me wrong, my teeth were already pretty white to begin with but they definitely had a little bit of staining (particularly on the bottom teeth) and all in all just looked rather dull in comparison to how they used to look. To really get an idea of how good the results are, Smile Brilliant* agreed to send me another set for Darren's mum to use. Her results are amazing if you ask me. I've put some before and after photos down below of mines and Jean's teeth (mines are the top, Jean's are the bottom) and you can definitely see a difference!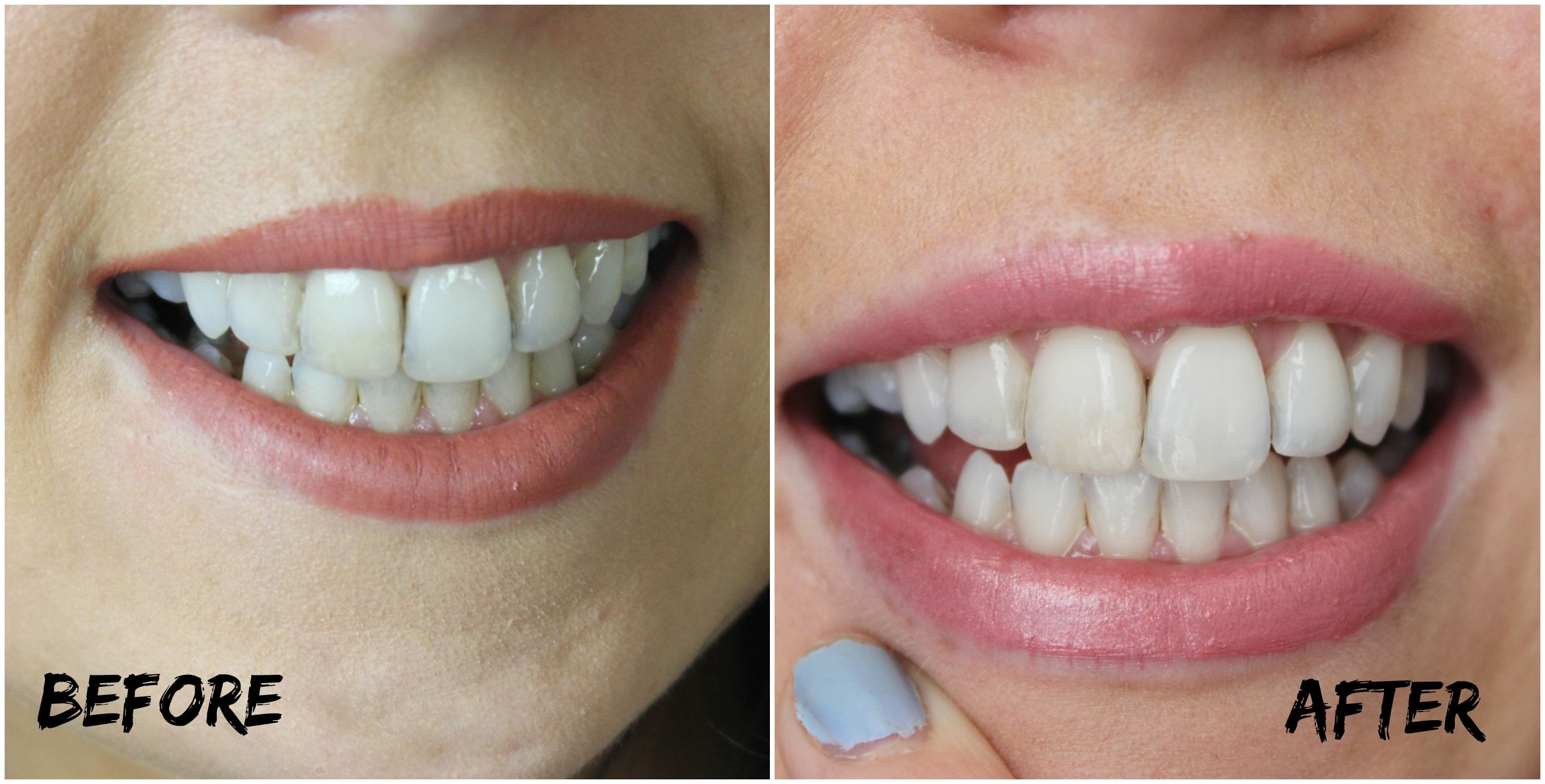 Smile Brilliant have also been so kind enough to allow me to give a set away to one of you lucky guys and girls so if you'd like to see how the treatment works and of course enter the giveaway, make sure you watch the video here and find out how to enter!
Have you ever tried at home teeth whitening?
Lots of love,
Chantelle xx
This is a paid for advertisement by Smile Brilliant (aka a sponsored video).
As always I only ever work with brands that I genuinely use and love. All opinions are 100% my own.