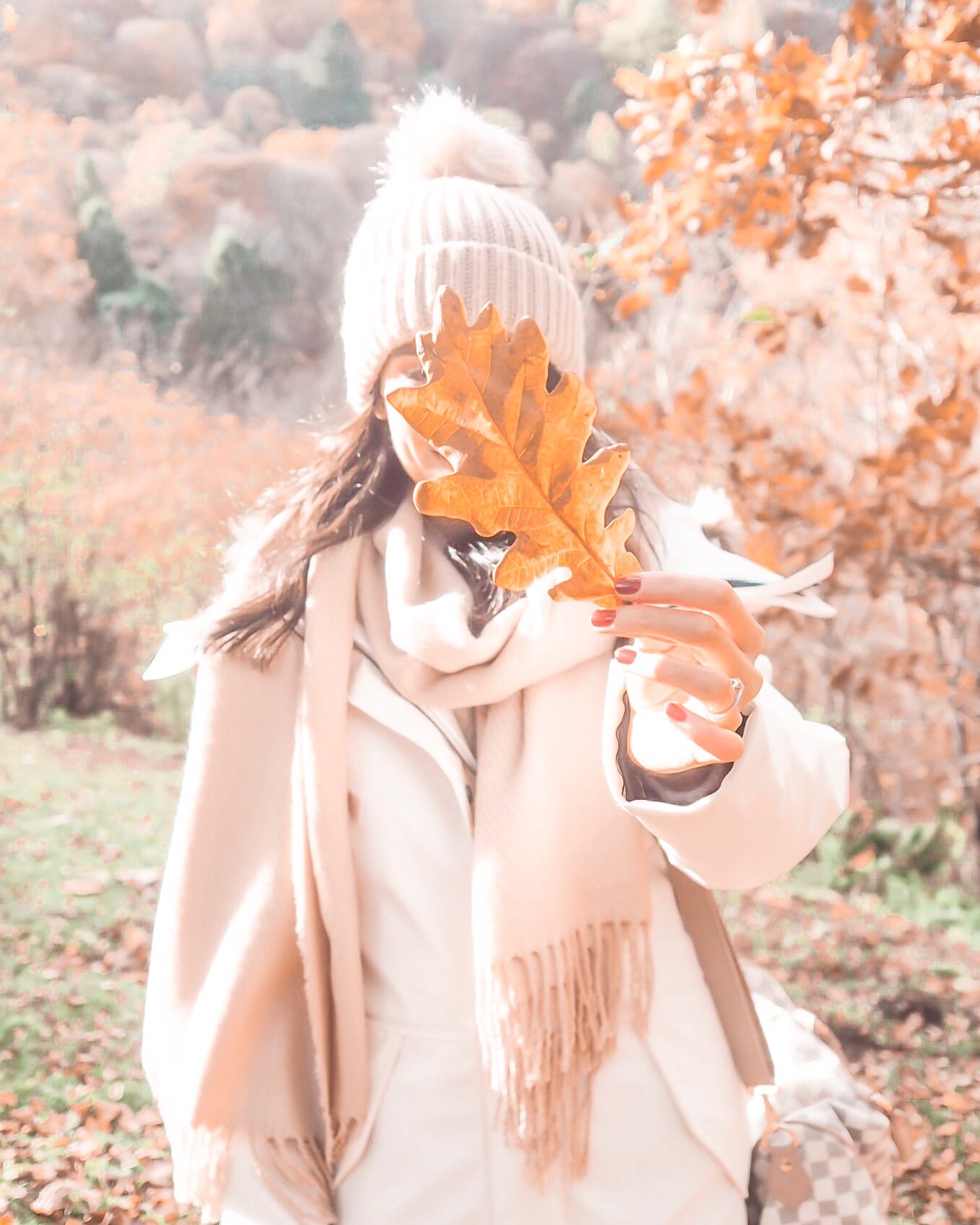 We're fully into Autumn now which means it's time for another one of my "how to stay fit, healthy and motivated" posts. Now I'll say this first, I'm not an expert when it comes to these things but once the darker nights hit I know that we can all sometimes struggle to feel motivated so this post is as much for myself as it is for anyone else! It often feels easier (and somewhat more enjoyable) to ditch the workout in favour of curling up on the sofa with a good book and hot chocolate – don't get me wrong, sometimes I think that's exactly what's needed. But what I also believe is important is everything in moderation which is the mantra I try to apply not only to what I eat but also to my weekly routine. With all that said I thought I'd share some of my tips in case like me you struggle with motivation during the colder months.
SPRUCE UP YOUR FITNESS WARDROBE
I've said this before but it really is something that helps motivate me! If I look good then I feel good and I think this also helps me push harder when actually working out too. I usually invest in one or two pairs of good quality leggings at this time of year to see me throughout Winter. The latest additions being some thick high waisted leggings from Good American and I also have my eye on these gorgeous thermodynamic running leggings from Sweaty Betty. I used to never invest in quality leggings. Don't get me wrong, Primark and George at Asda do some pretty good leggings but for cold nights thermal ones are definitely a must especially since I do a couple of outdoor classes. Frost and thin leggings do not pair well. Trust me I've been there! It really does make a difference too. If I feel cosy and good in what I'm wearing it really does motivate me to get out and go to that 8pm class even though it's pitch dark outside. The rewarding feeling afterwards is always better than the dread before you go.
MORNING YOGA
If you've ever considered yoga and haven't yet tried it then seriously you're missing out. I discovered Yoga With Adriene on youtube a few years ago and fell in love. The great thing? You can do it from the comfort of your living room! I must admit I was slacking for a while with morning yoga but once I got back into it again I really did notice a huge difference in my motivation, energy levels and just general outlook on the day. Not only is it good for your body but it's great for your mind. Seriously give it a try. All you need to do is buy a mat (you can get ones for as little as £5/£6 from Tesco) and make a date with youtube at 7am (or whenever works best). You don't need to be a pro and you can do as little or as much as you like with some routines ranging from 15-40 mins. Trust me, you'll thank me later.
PUSH YOURSELF TO GET UP 10/15 MINS EARLIER
If you do something often enough then it becomes a habit. So why not try and develop lots of good habits? Getting up 10 mins earlier has been something I've been trying to do lately. I've been really pushing myself and what a difference it's actually made. You'd be surprised at how much more you can do by just getting up 10 mins earlier every morning. It's also been stopping me from rushing around like mad especially when I've got somewhere to be. Being prepared means less stress and more time to get head start for the day.
DRINK A LARGE GLASS OF COLD WATER IN THE AM
I've heard this a lot but never actually did it. I know, I know. However if you're like me and neglect fluids in the morning, getting into a routine of having a big glass of cold water first thing really does help to kick start your metabolism, gives your brain fuel and prevents you from overeating. I've definitely noticed since doing this it actually doesn't make me so ravenous! Could anyone else consume the full contents of the fridge first thing? It's so bad! Anyway, really do try this. I do struggle to drink water (or anything actually) – I forget – but it really does make a huge difference and helps me feel focussed and less weary in the mornings.
TRY SOME NEW HOMEMADE RECIPES
This is probably one of my favourites! I absolutely love trying out new recipes. What can I say, food makes me happy! It's something I look forward to after a long day. The same recipes can get a bit boring and 'samey' after a while which can often cause takeaway cravings – again, I do love a takeaway every now and again for a treat which is perfectly acceptable in my book. However take advantage of all of the Winter fresh produce on offer and why not cook up something seasonal for yourself! You might just happen to love it and bonus points for making it super healthy (ish) as well as delish. The Body Coach recipe books are some of my favourites fyi, particularly this Lean In 15 one. I also have a couple of recipes up my sleeve too so if this is something you'd be interested in hearing about then let me know!
ENROL IN SOME NEW CLASSES
This is something I try to do every year and definitely before January hits. It saves the dreaded 'return to workout' after Christmas and it actually helps keep me focussed and motivated. Especially if it's something super fun. My idea of fun isn't hitting the gym every other day. I like variety so if you're like me then try googling some alternative classes in your local area. If you love hitting the gym though then why not mix it up a wee bit with a different routine. Something I enjoy doing actually is using one of the class/workout rooms when it's free, getting myself a good workout and blasting some music. Doing it with friends makes it even more fun so encourage some of your besties along with you!
And that's some of my tips for staying fit, healthy and motivated this A/W. I do appreciate that none of this is rocket science – some of you may already do a lot of this already but I think it's always good to give ourselves a little reminder. Like I say, this is as much for myself as it is for anyone else! I hope you enjoyed and please let me know some of your tips/current favourite recipes??
SHOP THIS POST:
Remember to follow me on Bloglovin and subscribe to my youtube channel so that you never miss a blog post/video!
Lots of love,
Chantelle xx