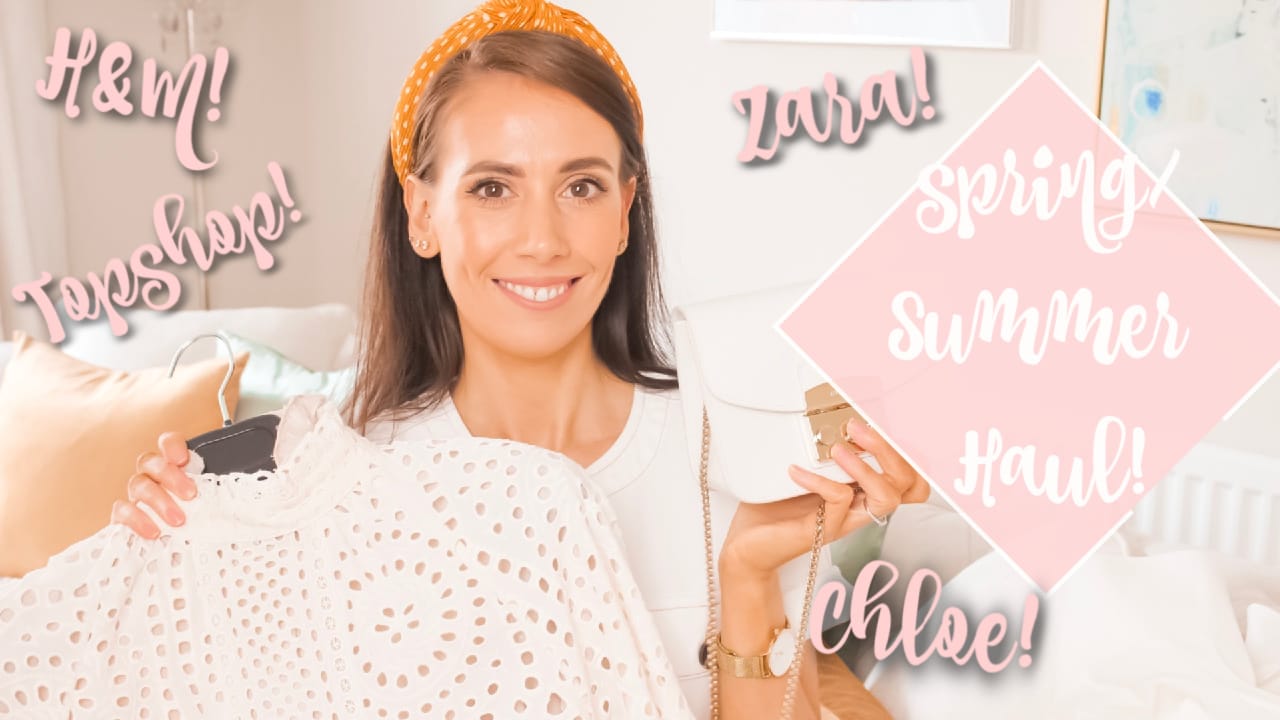 Happy Sunday loves! It's that time…I have a brand new video up on my channel! Remember those days when I used to upload every single Sunday without fail? Well they're slowly but surely making a return haha. Today I have a huge Spring/Summer Fashion Haul for you including some bits I picked up from Zara, H&M (I'm absolutely loving everything in there right now) as well as some bits from ASOS and my brand new Chloe bag…sorry not sorry. Stay tuned to the end if you want to see which bag I picked up – if you aren't already following me on instagram – wink wink.
If you'd like to watch my video just click here. And if you enjoy watching it please hit the subscribe button, the like button and leave me a comment. It makes me so happy when you do!
I hope you're all having a wonderful Sunday. All items have been linked in the description box underneath the video if you click through to youtube.
Remember to follow me on Bloglovin and subscribe to my youtube channel so that you never miss a blog post/video!
Lots of love,
Chantelle xx
Please note, some items in the video may have been gifted to me. These will be marked in the description box.
All thoughts, opinions and creative direction are my own.
Affiliate links may be used.