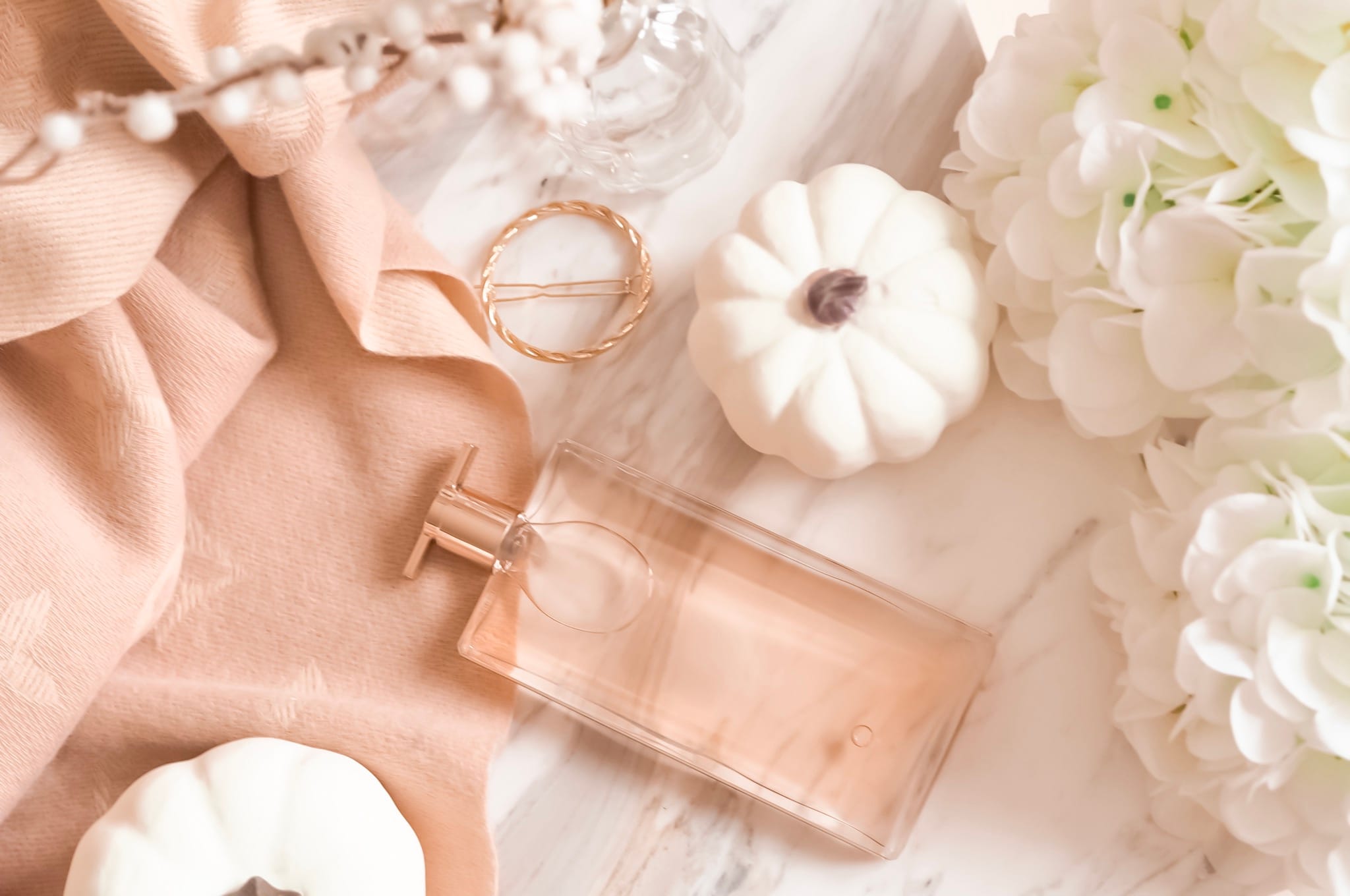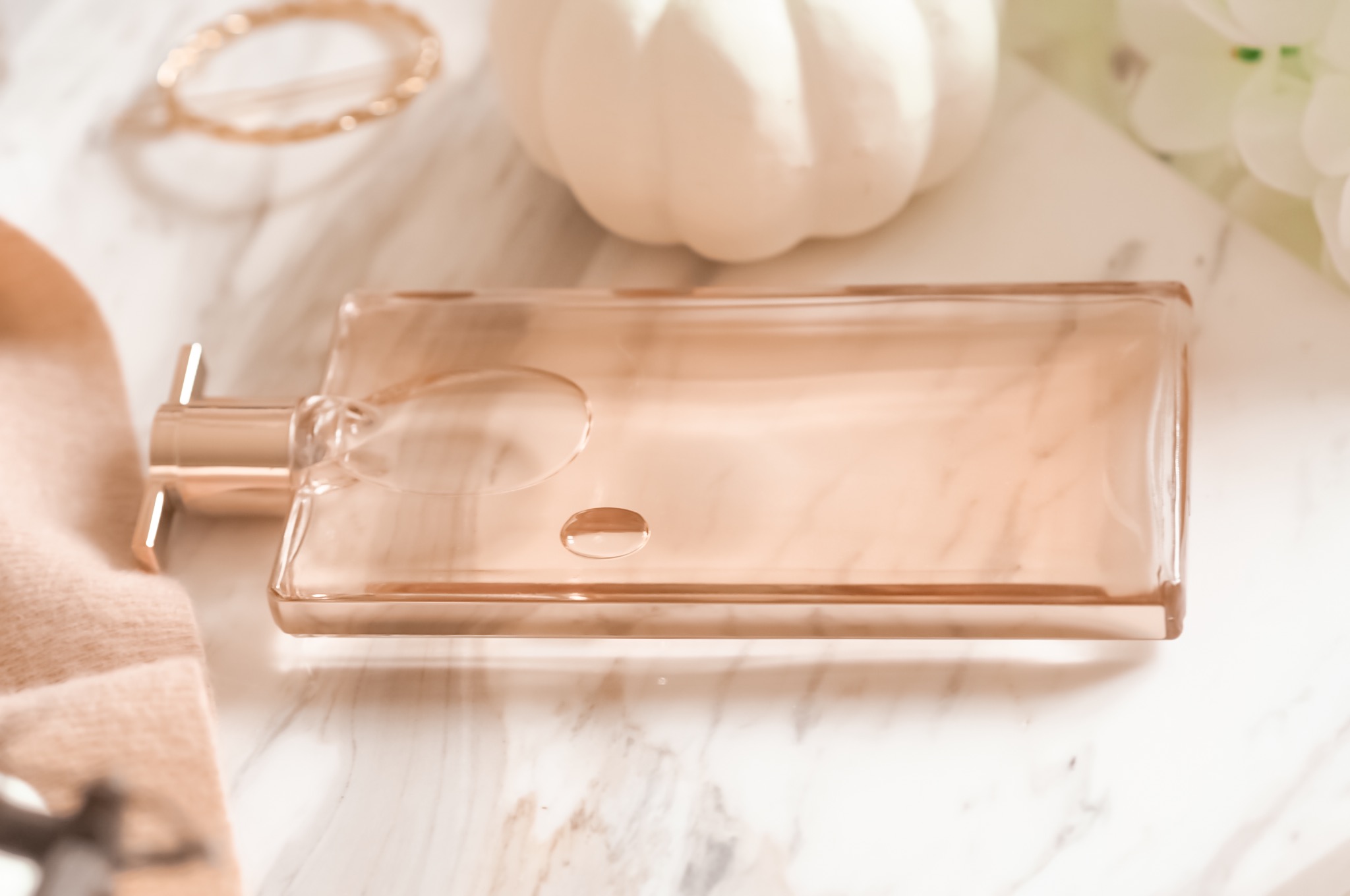 Hands up who's a perfume addict? If so today's post is for you! I am already a huge fan of Lancôme – their Génifique Serum is amazing (more on that another day) as is their Rénergie Multi Lift Day Cream, Teint Idole Ultrawear Foundation and lets not forget La Vie Est Belle Parfum…told you I was a fan. Their latest launch however is a pretty special one – it's their brand new fragrance (their first in seven years), Lancôme Idôle. You've probably seen the campaigns around this with the gorgeous Zendaya, the dreamy blush tones and that gorgeous smart phone shaped bottle!
[features Gifted item]
"Here's to the women who dare to dream. The women who defy expectations. Here's to the leaders and innovators of tomorrow. Strong. Outspoken. Empowered. The women who look to themselves for the inspiration they need to shape the future. Here's to a new generation of icons."
THE SCENT
Now let's get straight onto the scent itself because that's really what you're here for isn't it? Idôle is described by the perfumers as 'clean and glow' to "evoke just-damp laundry in the morning sun" I don't know about you but I love that description! It's sparklingly light, refreshing and laced with rose. To be honest I'm not a huge fan of rose at all but the scent is very light – almost like a freshly cut rose – and since it's mixed with Jasmine and the white musks from the Chypre Accord (which I believe gives it the 'fresh linen' scent) along with some vanilla and light citrus, it makes it such a lovely delicate floral scent. Nothing overly floral. I feel like I'm a bit of a rose convert now, I can't stop sniffing it! There's a very slight sweetness to it too from the vanilla which is good for people like me who are more drawn to sweet, musky scents. It's not like anything I currently have in my stash and I have been absolutely loving wearing it this Autumn.
"Your time is now. Be your own Idôle."
THE BOTTLE
Of course I have to mention the bottle – how gorgeous is it?! At just 15mm thick it's the slimmest bottle in the world to date and doesn't actually stand up. I love the look of and feel of it – it's so comfortable to hold in the hand and looks beautiful laying on my dressing table. And hello, the rose gold…need I say more? Oh in fact I do, as it's also refillable!!
I'm not an expert when it come to scents – they're one of the hardest things to describe plus everyone smells something different don't they haha. However, what I can say is that this is one you NEED to try. Stop by your local counter and see if you can pick up a sample and get it on your Christmas wishlist. Woops, too early? I didn't think so…wink wink.
Lancôme Idôle Eau De Parfum is available to buy here (they currently have some amazing holiday gift set offers so grab one whilst they last!)
LANCÔME SHADE MATCHES THE NATION!
Before you go anywhere, this October Lancôme has been on a mission to shade match the nation, hurrray! With over 45 shades in the Teint Idole Ultra Wear foundation range a perfect match awaits every woman so if you're a Glasgow gal make sure you stop by Glasgow Silverburn this weekend and find your perfect match. You'll also be able to take away a 5ml sample to try out for yourself at home!
As if that wasn't good enough, if you're lucky enough to stay in London you'll also now be able to get your hands on your very own custom made foundation – YES you read correctly! Lancôme's new technology has arrived at Harrods and Selfridges London which scans your skin tone and produces your very own custom made foundation then and there. Pretty amazing right? No more searching for the perfect shade! For more details on this click here.
Remember to follow me on Bloglovin and subscribe to my youtube channel so that you never miss a blog post/video!
Lots of love,
Chantelle xx
This is not a sponsored post. The perfume was kindly gifted to me for PR purposes.
All thoughts, opinions and creative direction are my own.