If you follow me on twitter, it'll be no surprise that last Friday I took the plunge and had a lip fillers procedure at Transform Glasgow. Now if you know me, this will probably shock you. I can be a bit of a creature of habit and a bit of a 'scaredy cat' as we say in Glasgow. Put it this way, I really dislike fear of the unknown, which is why I've never had my hair cut short despite lusting after every blunt lob hairstyle ever known on Pinterest.
Having small lips is not something that I've hated about myself, more something that's just annoyed me over the years. Everyone has their own beauty ideals and for me luscious lips has always been one of those things I've wanted to have. I had just resigned myself to the fact that I would always have small lips and lip liner would forever be my best friend. That was until a recent blogger event at Transform (post here). If you haven't read my previous post and you're intrigued by lip fillers, Botox and Facial peels etc you should definitely check that out too.
I had never ever considered getting lip fillers – sure I'd heard SO much about them, particularly with the Kylie Jenner lip phase which I don't think is going to die down anytime soon – but I had just never thought this was the route for me. I'll be honest, I've had 'the fear' engrained in me ever since I started watching Katie Piper's Body Shockers. However, after my visit to Transform in Glasgow I had a bit of an epiphany…it's all about where you go (and of course, what you want). I realised that the 'natural'; slightly fuller looking lips I'd always longed for, is actually possible. In fact a lot of people get it done every day, it's just that you don't necessarily see it. Now don't get me wrong, I've seen lots of girls with lip fillers and even although I've known straight away that's what they've had done, I've thought they look amazing! They just wouldn't look amazing on me.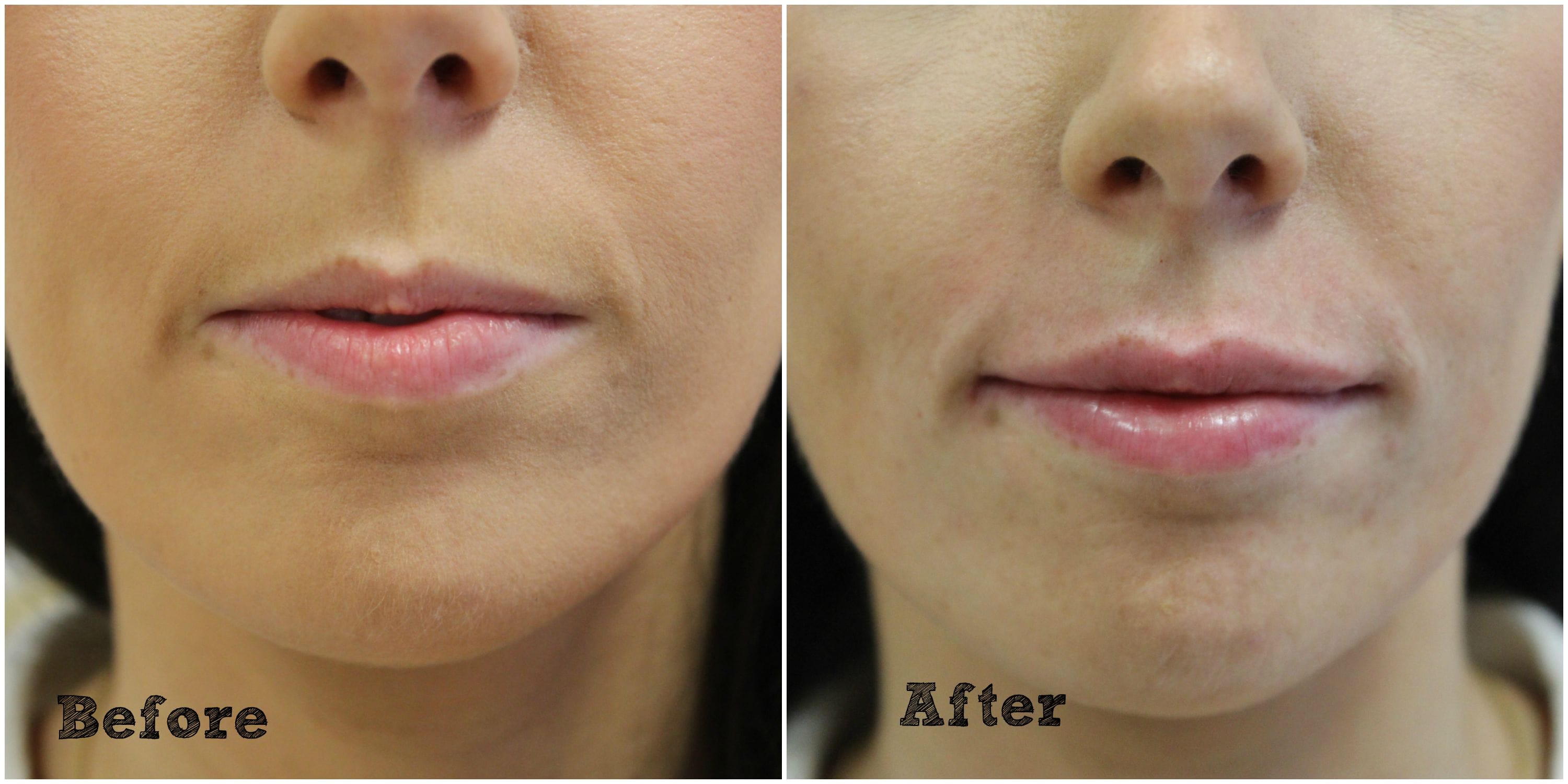 So fast forward four weeks, and here I am sitting with a new set of lips and you know what, they feel AMAZING! I've had so many people comment already on twitter asking me things about the procedure so I thought I'd just do this initial post to tell you a little bit about my first consultation and how things went. I'll get into the nitty gritty in my second post (and video) which is coming soon but since I'm due a second consultation next Friday, I just wanted to wait until after that before I give you the full low down on the procedure itself. As you'll see in the photos, I haven't gone for anything dramatic. I have quite small features so I know that there's only so far I could go before looking absolutely ridiculous.
Now despite sitting in on a procedure and seeing that in all fairness it actually didn't look too bad at all, I was still really nervous. Being an observer is a hella lot different from being a patient. However, I couldn't have felt more relaxed at Transform. I had knots in my stomach from the instance I woke up in the morning but by 10.15 am, I was sitting with the numbing cream on my lips with Darren in our personal little waiting room with the TV on and remote in hand, feeling totally relaxed. I think it really helps knowing that you're in great hands. You only need to sit and chat with the ladies at Transform for five minutes to be able to tell that they definitely know their stuff.
I was firstly greeted by Fiona, the clinic's non-surgical coordinator, who was so friendly and cheery and sat down and listened to exactly what I was looking for. We went through the usual medical history etc before I was taken through to Claire who was going to be carrying out the procedure. Again, she was so lovely – her friendly personality immediately put me at ease, and we chatted for a bit about what I wanted. I had a few concerns, i.e. I have a bit of an overbite – would that affect how much filler could be put in my top lip? What about the shape – what would suit my face? Claire a is highly experienced aesthetic nurse who has been working with Transform for many years and certainly knows what she's talking about. As well as listening to what I was looking for, Claire advised me on what she thought would be best for me and what would suit my face. We both agreed that I have very small features and that subtlety would be the best thing for me. As my top lip had less shape, we agreed that it would be good to work on the outline to balance things out as well as some in the body of both my top and lower lip. As it was my first time having fillers, Claire advised that I should go for 0.5ml as it's a lot easier to add more at a later stage rather than correct something that's too much. We opted for the Juvéderm Smile which is made up of a Hyaluronic acid gel with a small quantity of Lidocaine – a local anaesthetic to decrease discomfort during the injections.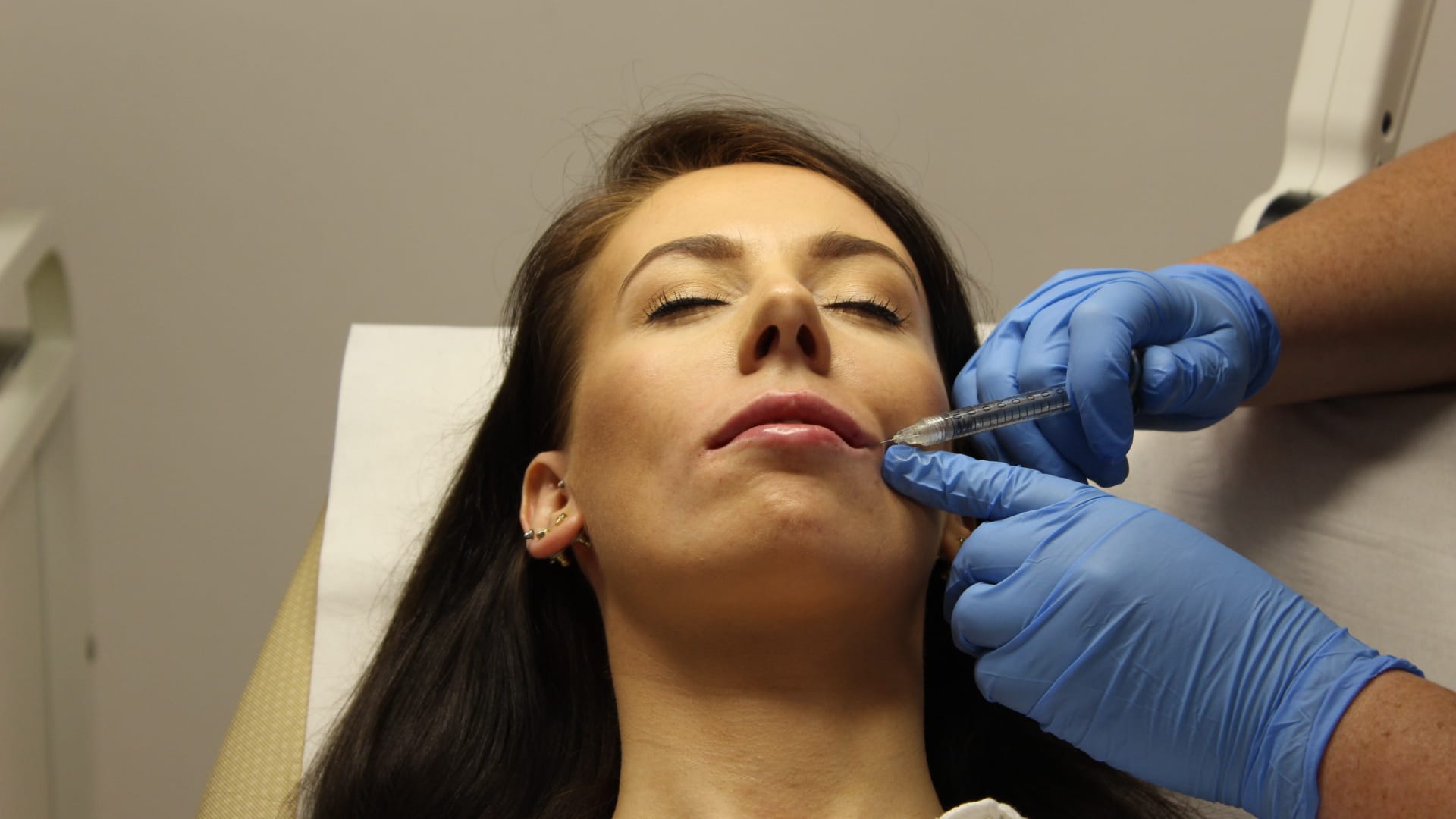 I must admit, I was worried about the pain. I always thought I had a low pain threshold but I am told by Claire that I actually have a very high pain threshold…who knew?! I didn't even flinch – sure it was uncomfortable, but it wasn't painful. I just kept thinking about the end result which was certainly worth any level of discomfort in my eyes. A slight tear to my eyes and that was it. I don't even think it lasted 10 minutes!
Now I'm sat at home, admiring my new pout and I can't tell you how excited I am to put some lippie on tomorrow to see the full effects. As you can see from the before and after photos, the change is subtle but I have so much more definition on my top lip which is what I really wanted. I've literally only come home from having the treatment done so I thought I'd just give you a wee initial update while everything is still fresh in my mind. Stay tuned for my second instalment where I'll be telling you more of the actual nitty gritty of the procedure and will be showing you more before/after photos once my lips have settled a bit and the swelling has gone down. I have my second appointment next Friday so I'll know by that point whether I'd like any more treatments or whether I'm happy to stick with what I have.
If you have any questions about this treatment, leave them down below or feel free to tweet me @girltartanscarf and I'll be sure to get back to you. Thanks for all of your support and I hope this post has helped some of you! Remember and stay tuned for my second instalment!
Lastly, I just want to say a huge thanks to Transform, you've made me a very happy girl!
NB. I know that cosmetic surgery, be that surgical or non-surgical is not for everyone. I'm not looking for any sort of approval. I believe that whatever you do in life, you should do for your own reasons and ultimately do whatever makes you happy. With that in mind, this review is not to promote any sort of surgery, but rather share my own personal experience for anyone who is considering getting this treatment done. If I could give you one tip, it would be to make sure you research fully. There are so many places offering non-surgical treatments who don't have the experience nor use reputable branded products that Transform offer.
Lots of love,
Chantelle xx
I received this procedure from Transform in exchange for me sharing my journey with you.
However this is something that I really wanted to do myself, so as always all opinions and
experiences are 100% my own.