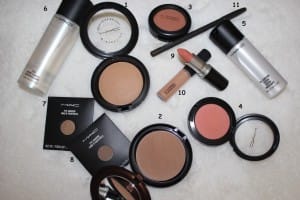 1. Mineralize Skinfinish Natural in medium dark | 2. Pro Longwear bronzing powder in Sun Dipped | 3. Coppertone blush | 4. Peaches blush | 5. Oil Control lotion | 6. Fix+ | 7. Woodwinked eye shadow | 8. Charcoal brown eye shadow | 9. Shy Girl Cremesheen lipstick | 10. Plush Glass in Wildy Lush | 11. Eyeliner pencil in Coffee
Hi guys, hope you are all having a great weekend so far! So as you can tell, I've been a been a bit naughty lately and had a bit of a Mac splurge so thought I'd share my new goodies with you all! These are all products that I've been wanting to try for a really long time so I'm really happy that I have finally got around to buying them. I bought everything over 2 shopping trips (I always feel better when I buy over two sprees as I don't feel so guilty! Do you?! haha).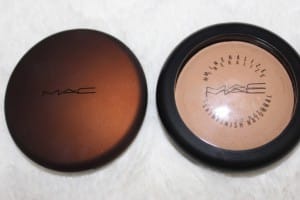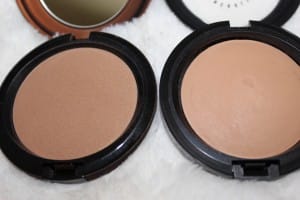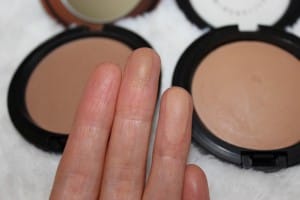 Left – Pro Longwear bronzing powder Sun Dipped| Right – Mineralize Skinfinish Medium Dark

1. Mineralize Skinsinish Medium Dark – this is such a gorgeous feeling light setting powder. Even although it might look quite dark on my finger (right) it applies beautifully and looks really natural on the skin. I don't really feel like it alters the colour of my foundation but just sets everything really well with a really subtle glow. I think even if you have a really heavy hand, you can't go wrong with this.




2. Pro longwear bronzing powder – if truth be told, when I ventured into Mac for my little spree I wasn't planning on buying (yet another) bronzer but the gold tones of this bronzer caught my eye straight away and I knew I had to pick it up. This is part of the Temperature Rising Bronzing Collection and I was lucky to get one of the two last bronzers in store. The texture feels like velvet on the skin and gives a gorgeous dark golden bronzed glow. The shade reminds me a lot of Nars Laguna bronzer which is my all time favourite but the texture is somewhat 'softer' if that makes sense. It is easy to pick up a lot of product on the brush with this one so I light hand is definitely needed!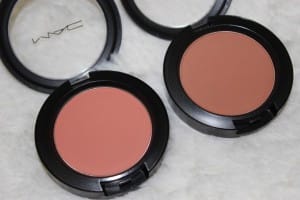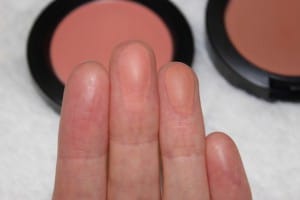 Left – Peaches | Right – Coppertone
3. Coppertone Matte Powder Blush – as the name suggests this is a gorgeous matte copper blush, with orange tones. It can be used almost as a bronzer and is also really good as a contour. I love layering this on top of peaches for a more subtle cheek and looks great with a tan. I think this is probably more suited to warmer skin tones and might look a but harsh on fair skinned gals.
4. Peaches Sheertone blush – Peaches is one of those blushes that I think would probably look amazing on any tone, it is just one of those universally flattering shades. I think the fact that it is sheertone also, means that you can really control how much you put on your skin and it blends really well for a gorgeous natural cheek.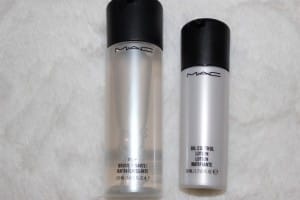 5. Oil Control Lotion – the oil control lotion is said to mattify the skin and keep shine at bay and I have really noticed a difference in my 'shiny forehead syndrom' when using it. The only place I really tend to get oily is my forehead but since using this I have noticed a difference when doing my usual 1 o'clock lunchtime check. It doesn't eliminate shine all together but it does make a noticeable difference for me. I apply one pump of this after I have applied moisturiser. The great thing about this too is that it can actually be used on top of makeup during the day and melts into the skin extremely well, instead of a powder which can sometimes look cakey.
6. Fix+ – now, first things first, I think the name of this is extremely deceiving…'fix' makes me think of 'fixing' my makeup, i.e. setting it and this is not a setting spray at all. It is in fact a little bottle of vitamin goodness for your skin (so not all is lost). I do love using this product, especially in the warmer days to cool down or just give my skin a bit of a boost. It is said to add radiance, but I find that it adds a more 'dewy' look to my skin and works great on top of a matte foundation to give more of a dewy glow.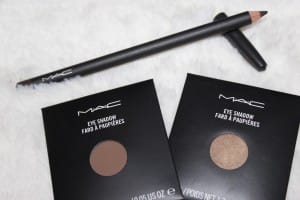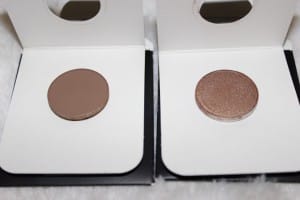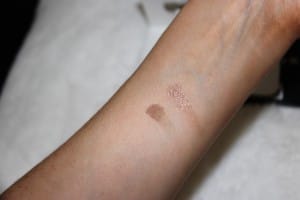 Left – Charcoal Brown | Right – Woodwinked
7 & 8. Mac Woodwinked/Charcoal Brown eyeshadow – both of these eye shadows are always flying around the blogosphere so I thought it was a mighty good time to try them out and I am not disappointed one bit. Woodwinked is actually turning out to be one of my favourite eye shadows. It has a gorgeous golden shimmer to it and looks great for an evening out. Charcoal brown is a gorgeous matte brown shadow which I actually intend to use on my eyebrows as well as creating a smokey eye. One of the girls in Mac actually applied this to my brows and it just looked so natural for every day. I love it!!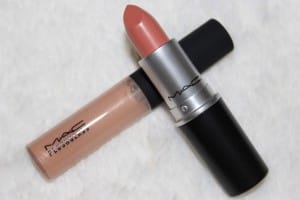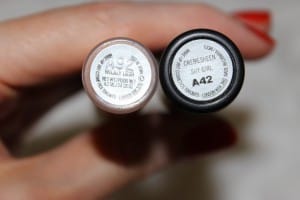 9&10. Shy Girl lipstick/Wildly Lush Plushglass – this is a peachy/nude cremesheen lipstick which on it's own looks amazing for everyday wear or combined with Wildy Lush plushglass gives a more voluptuous pout. I actually have a wedding coming up at the beginning of August so I think this is going to be my lip of choice. There's something about this combination that is very 'Kim Kardashian' (and who wound't want to pull off a nude lip like Kim?)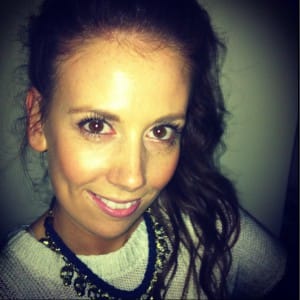 11. Coffee Eyeliner pencil – this eyeliner has made me rekindle my love for brown eyeliner pencils. Only up until a couple of years ago I would always have opted for a brown liner over a black, but nowadays it's black all the way. I've been wearing this on my waterline all week though, and I just absolutely love the look. It's just so much softer than a black eyeliner, don't you think?
…and that's the end of my mahoosive Mac haul. I hope you enjoyed reading it!
Will you be trying out any of these Mac products? Or do you currently own any?