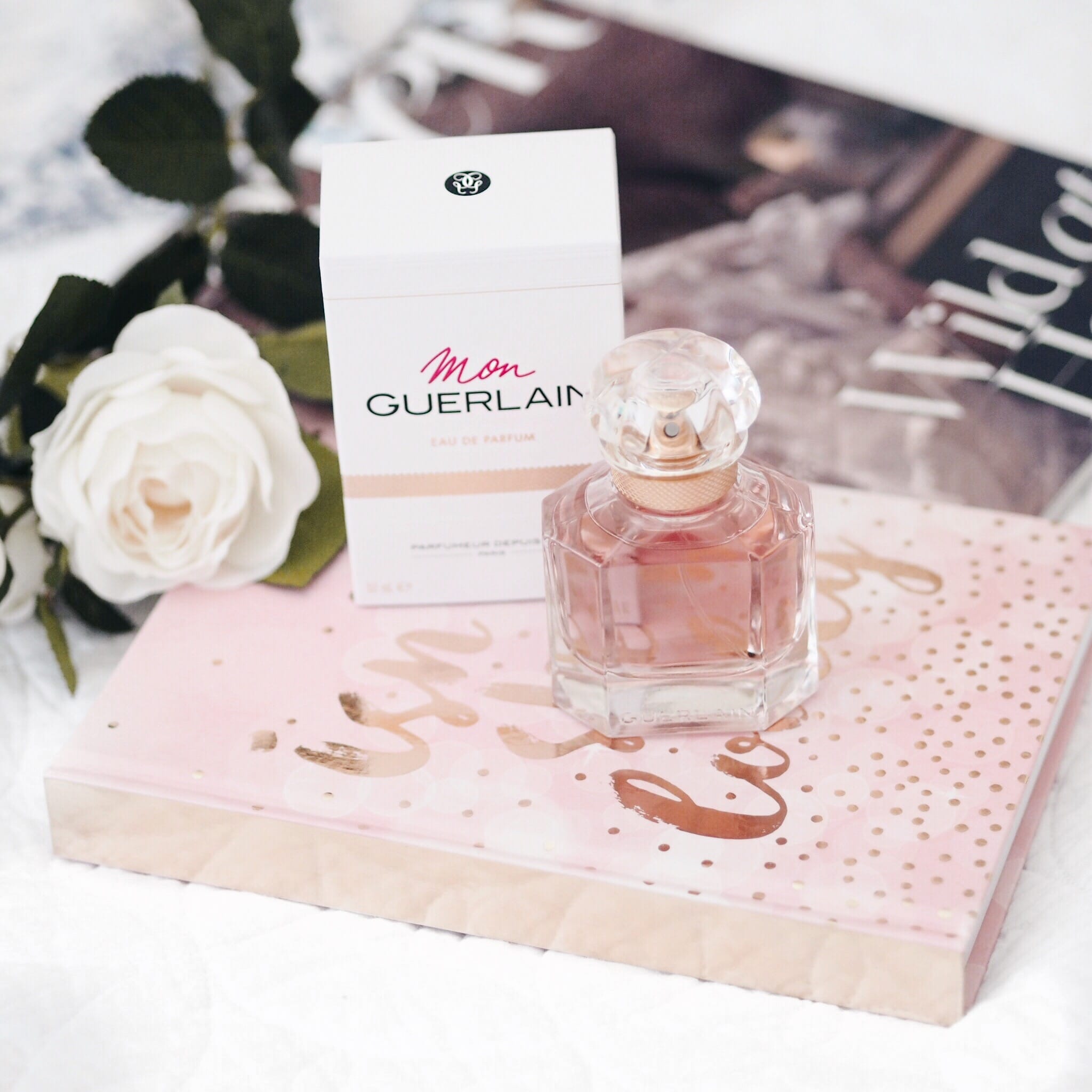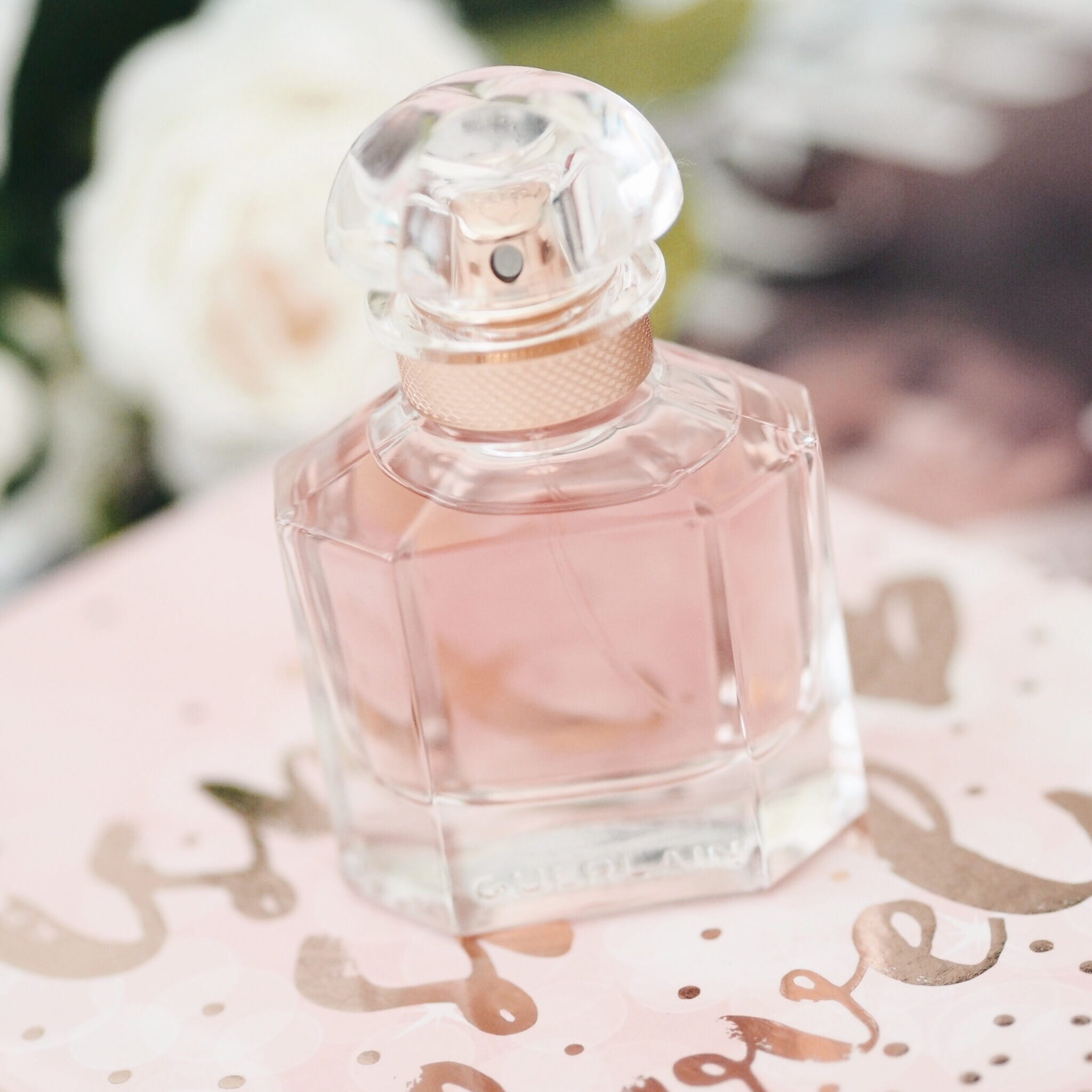 Fun fact. Did you know Guerlain made the first ever lipstick Ne m'oubliez pas in 1871 and the first compact bronzing powder (Terracotta) in 1984? Who knew eh?! I've tried many a Guerlain beauty item but for some reason, up until a recent summer fashion/beauty event at Saint Enoch shopping Centre Glasgow, I had never tried one of their fragrances. Enter the latest edition to the Guerlain family – Mon Guerlain Eau de Parfum.
THE PACKAGING
Firstly, we have to talk about Guerlain's iconic packaging – the "quadrilobe" bottle created in 1908. I adore this packaging so much. There's no gimmicks. It's sophisticated, chic and oozes feminine french glamour. It's the perfect addition to any dressing table (if you're into pretty dressing table accessorising like me!)
THE SCENT
Described as "fresh and oriental" Mon Guerlain includes exceptional ingredients including:
Carla Lavender from Provence
Sambac Jasmine from India
Album Sandalwood from Australia; and
Vanilla Tahitensis from Papua New Guinea
To put into one word the scent is simply stunning. Think feminine, oriental and the perfect balance between sweet and fresh. I'm obsessed with it! I'm not one for strong floral scents and much prefer a musky, oriental fragrance with hints of vanilla and sandalwood so this really is everything I look for in a fragrance! It also sounds very strange saying this but it's one of those fragrances that transports me to another era! Does anyone else get that feeling with certain scents?! It's so strange but I love it!
WEAR TIME
This is where this fragrance really excels…it lasts around a good six hours on me so I don't feel the need to constantly top up throughout the day. However it isn't overpowering in the slightest.
PRICE
Probably the only negative is that this is quite a pricey fragrance, and retails at the following prices from Debenhams and Boots:
30ml – £45
50ml – £68
100ml – £96
Although it is pretty pricey, the positive here I suppose is that it lasts a long time so I do think my 50ml bottle will last me quite a while. It's definitely one to check out if you're a fragrance addict or if you have a special birthday coming up (or just feel like treating yourself!) because it really is gorgeous and one I'll have to repurchase when the time comes!
*This fragrance was kindly gifted to me by Boots, St Enoch Centre Glasgow. All thoughts are my own.
Mon Guerlain is available to buy here.
SHOP THE POST:
Will you be trying out Mon Guerlain?
Remember to follow me on Bloglovin and subscribe to my youtube channel so that you never miss a blog post/video!
Lots of love,
Chantelle xx