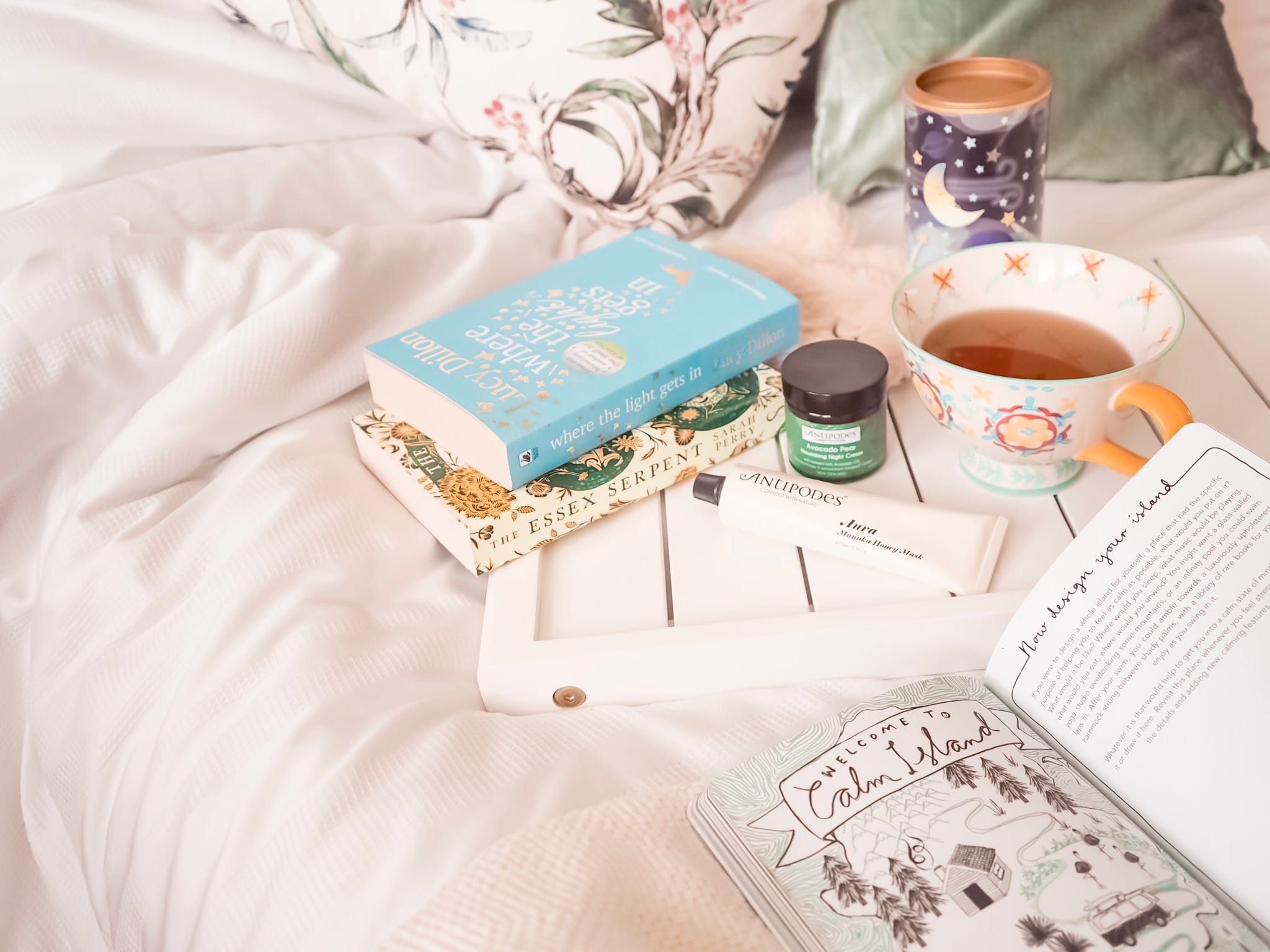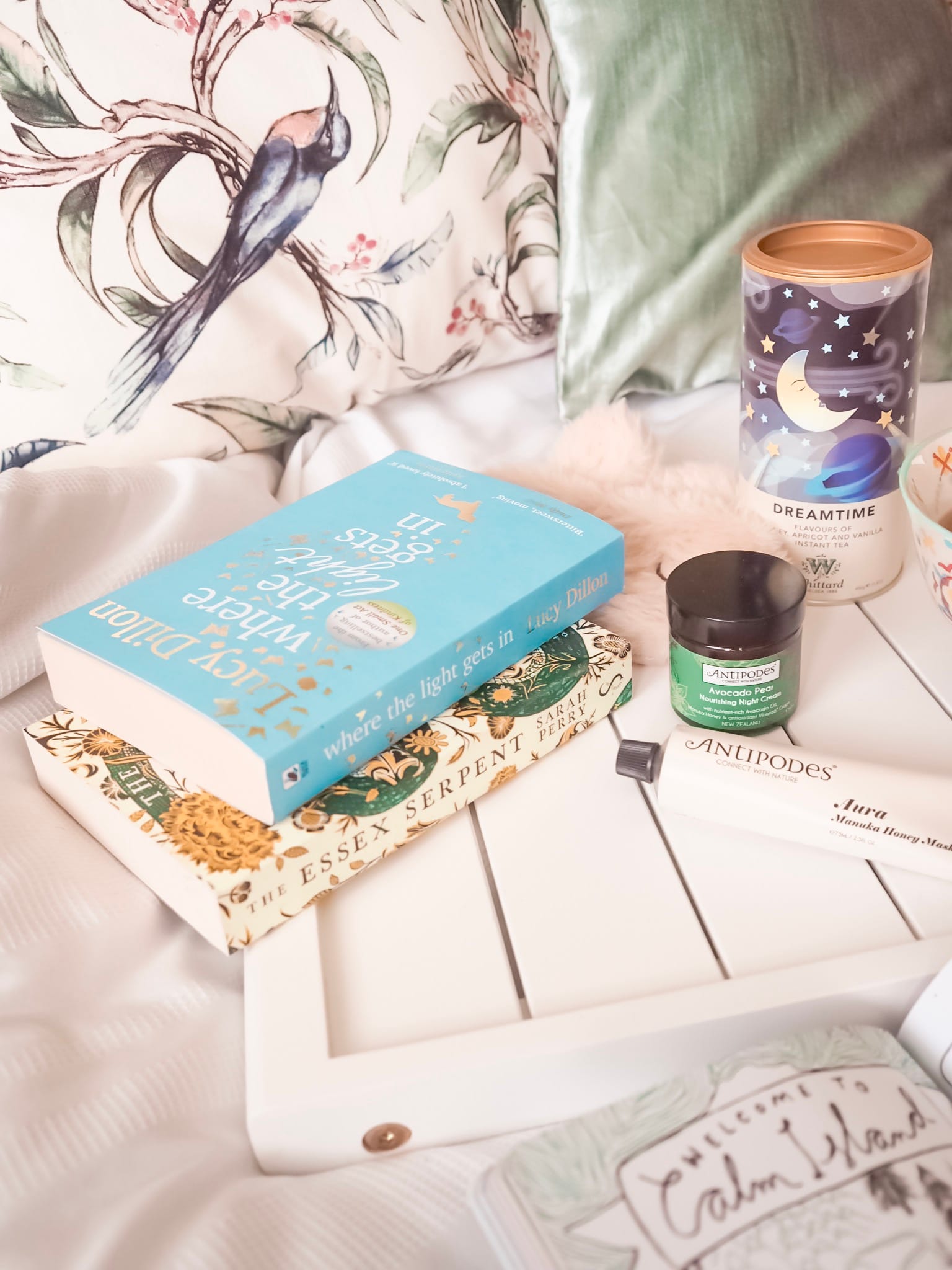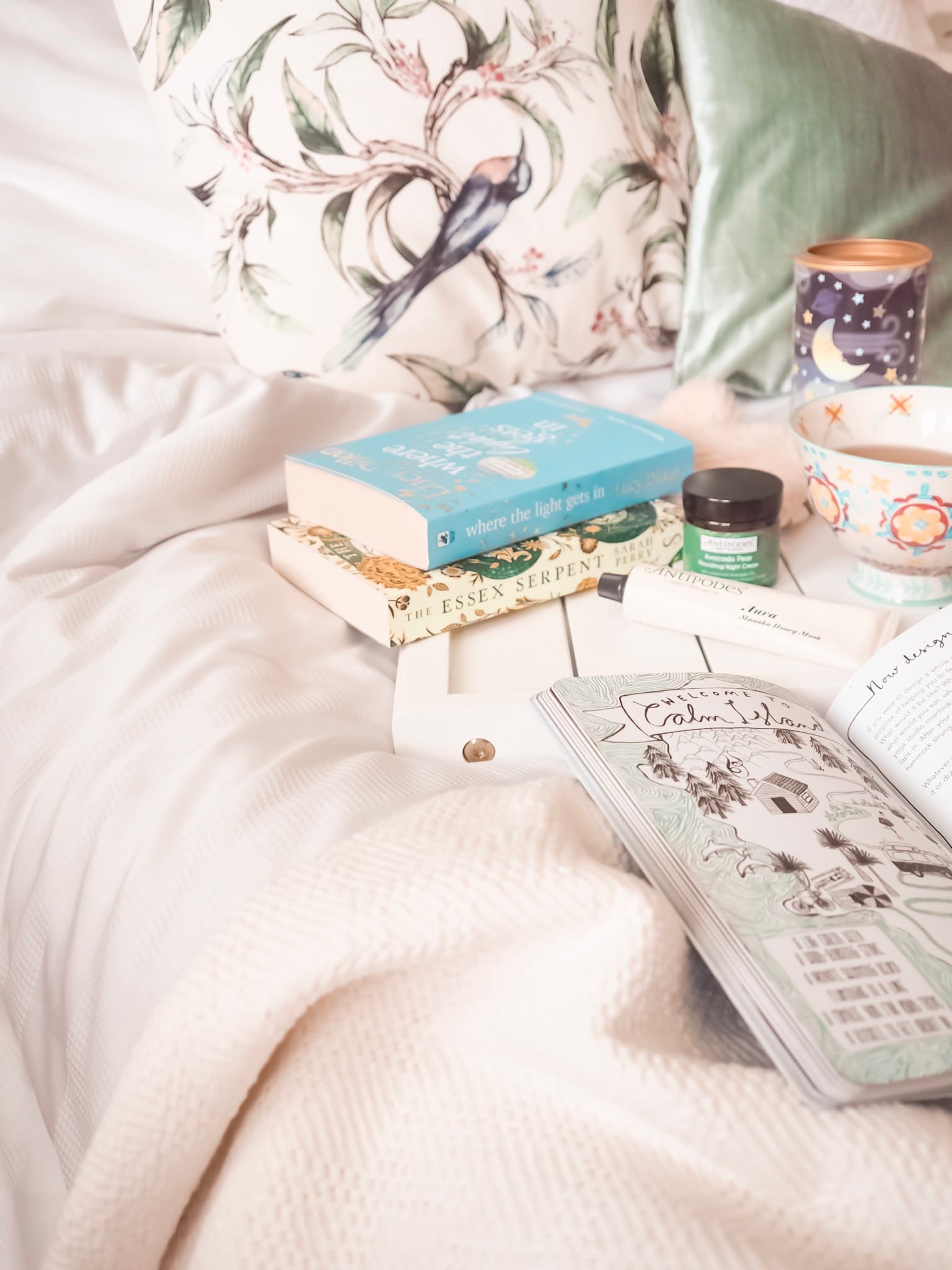 The past few weeks things have been non-stop at my end. I always feel the same during the Summer months. Maybe because the warm weather makes us want to plan more; do more; get out more (probably because we're trying to make the most of the sun while it lasts!) Then when Autumn is in sight everything calms down again – cosy nights in are on the horizon and as a result I always find myself just 'embracing the calm' if that makes sense.
With all this in mind, today I thought I'd share some of my favourite things to help me de-stress and unwind at home. It's National Relaxation Day afterall. I KNOW. I had no idea such a thing existed until now and I am overjoyed that we're actually able to dedicate a day for all things relaxing. I don't know about you but I feel like National Relaxation Day should come with a wee day off work too, who's with me? Who am I kidding, I have a mound of emails to get through BUT you better believe that by the time 5.30pm hits this is exactly what I'm going to be doing…
PUT ON SOME FRESH BEDDING
Is it a sign of getting older when you love nothing more than putting on some brand new bed linen. Ahhhhhh that "fresh" feeling when you slip under new covers – sheer delight. Surely it can't just be me? I love getting new bedding when the seasons change and this crisp white set from RoomToSleep is just gorgeous. I've been loving white bedding recently and have been adding in a little dash of colour with some pastel cushions and throws. I feel like my bedroom is my little haven when I want to de-stress and relax whether it's with a good book, some music or a little pamper and there's something so inviting about new fluffy white bed linen. Lets not forget one of the most obvious way to de-stress too – having an early night. Sleep enables your body to heal itself. True story. As you rest, your body and brain are busy repairing themselves so what better way than to get a few extra winks and wake up feeling refreshed. On nights when I'm having an 'early one' I like to put on some relaxing music in the background – sounds of the ocean are my favourite.
When I'm worried and cannot sleep,
I count my blessings instead of sheep" Bing Crosby.
PAMPER
Whenever I feel like I need to relax I always have to do some sort of pampering. Whether that be a bubble bath, face mask, foot spa or even paint my nails. My favourite though has to be a deep cleanse of my skin and a good face mask. A couple of favourites come in the form of Antipodes. Oh my goodness if you haven't tried Antipodes then you are missing out. I have some of their best sellers here and I'm now wondering why it took me so long to try them. The hero product for me has to be their Manuka Honey Mask which is perfect for any of my blemish prone gals. It's so luxurious and creamy, gives a boost of hydration and clears up breakouts like a dream. Following on from my treatment (while tucked under the covers of course) I apply a generous layer of the Antipodes Avocado Pear nourishing night cream – best combo.
TAKE TIME OUF FROM SOCIAL MEDIA
As much as I love social media, when it comes to relaxation I like to try and tune out. That usually means hiding my phone in a drawer (making sure it's on silent) and shutting down my laptop. It's too easy to get carried away on social media and before you know it it's time for bed, your brain is wired and you're likely to have a night of tossing and turning because your brain can't shut off! Trust me and Put.The.Phone.Down.
SETTLE DOWN WITH A GOOD BOOK AND CUPPA
One of my favourite ways to wind down is to light a candle, pour a cuppa and get lost in a good book. I've added a few new books to my reading list and can't wait to work my way through them all. I also need to give a wee mention to this Whittards Dreamtime Instant tea..honey, apricot and vanilla – oh my gosh heaven, and perfect just before bed.
Ok, all of this chat has made me want to hop into bed right now!!
Ps. A huge thanks to RoomToSleep for sending me the gorgeous bedding (these ones in case you're wondering) and inspiring today's post – if you're looking for some new homeware I would 100% check them out. They have some lovely bits in at the moment – yes I may or may not have added some to my never ending home interior wish list #sorrynotsorry
How do you like to wind down?
Also let me know what you're reading…I want to add to my list!
Remember to follow me on Bloglovin and subscribe to my youtube channel so that you never miss a blog post/video!
Lots of love,
Chantelle xx
This is not a sponsored post however some of the items were sent free of charge.
All thoughts, opinions and creative direction are my own.
Affiliate links may be used.