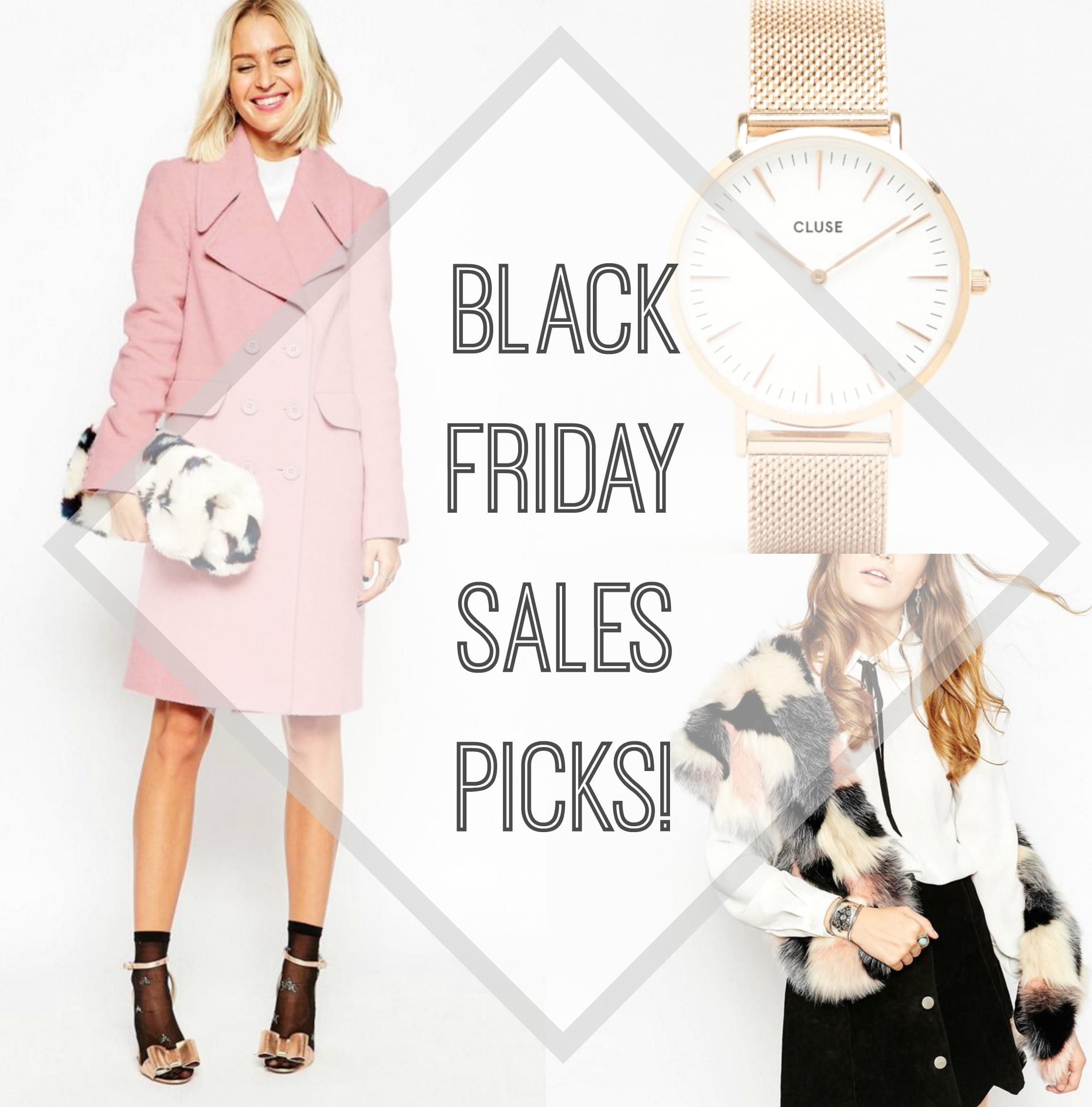 I swore to myself that I wouldn't get wrapped up in the Black Friday deals but it's that time of year again and you guessed it, I've been sucked in! I've already managed to pick up a fair few Christmas gifts – at good deals too – so it's only fair that I do a little shopping for myself. OK so I'm not going to buy every single one of these things but I would be lying if I said they hadn't caught my eye!
I may or may not have bought myself the gold bracelet Cluse watch. At 20% off EVERYTHING from ASOS using the code 'gogogo' I had to! It was actually on my Christmas wishlist last year (how's that for will power, eh?) There's a few luxe pieces that't made the cut also, namely the Moschino bags which as I type this, haven't been reduced but my sources tell me that the Net A Porter deals are going to be good so get there quick if you have your eye on anything!
Oh and of course I had to throw in some Nike Air Thea's aka the comfiest trainers there are. Office are also doing a store wide 20% off so it would be rude not to include these.
In case you haven't noticed I'm also having a major moment with all things blush…again. Sorry not sorry!
P.S. If you click through and notice that there doesn't seem to be any discount it's because you need to enter the discount code at checkout! Enjoy!