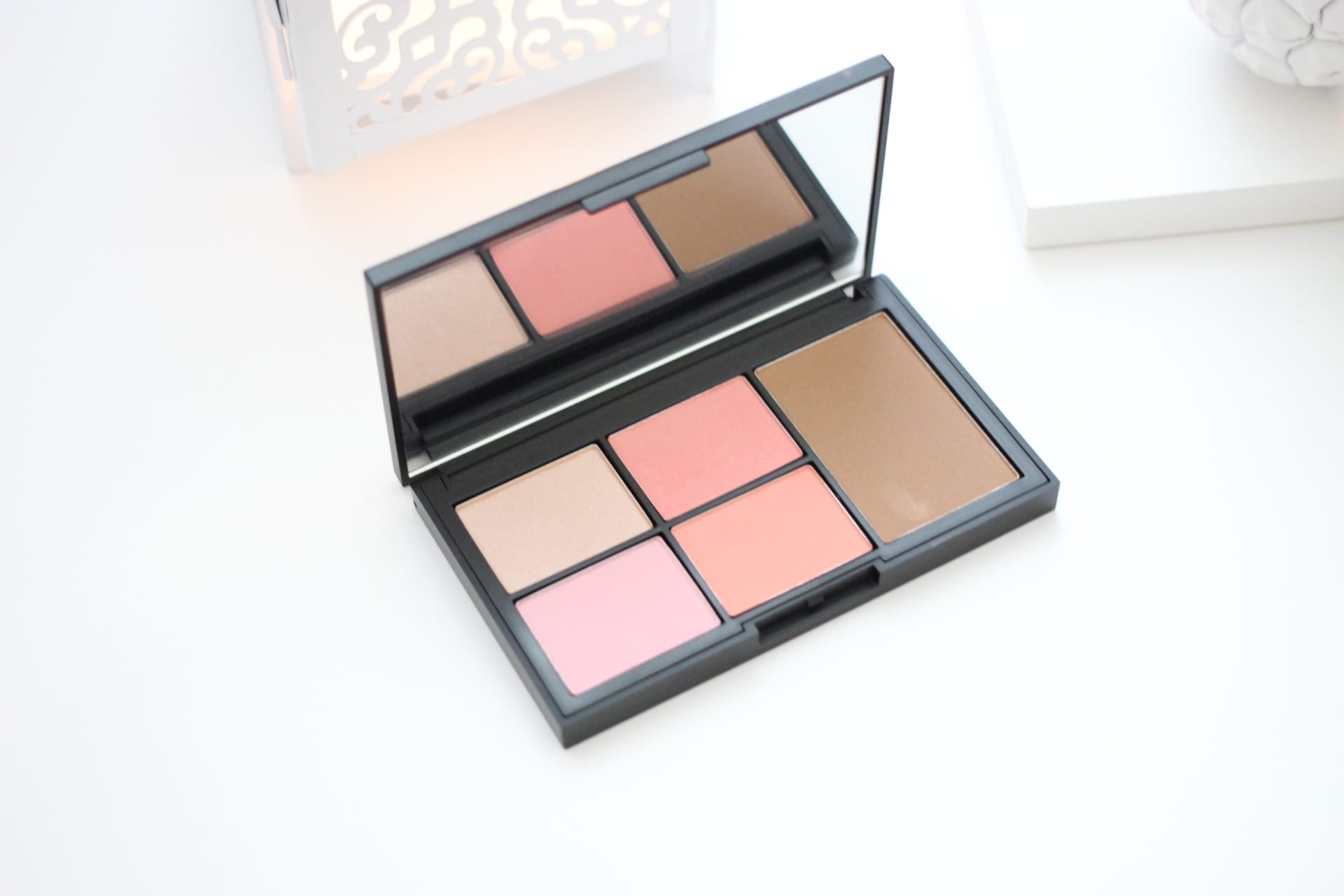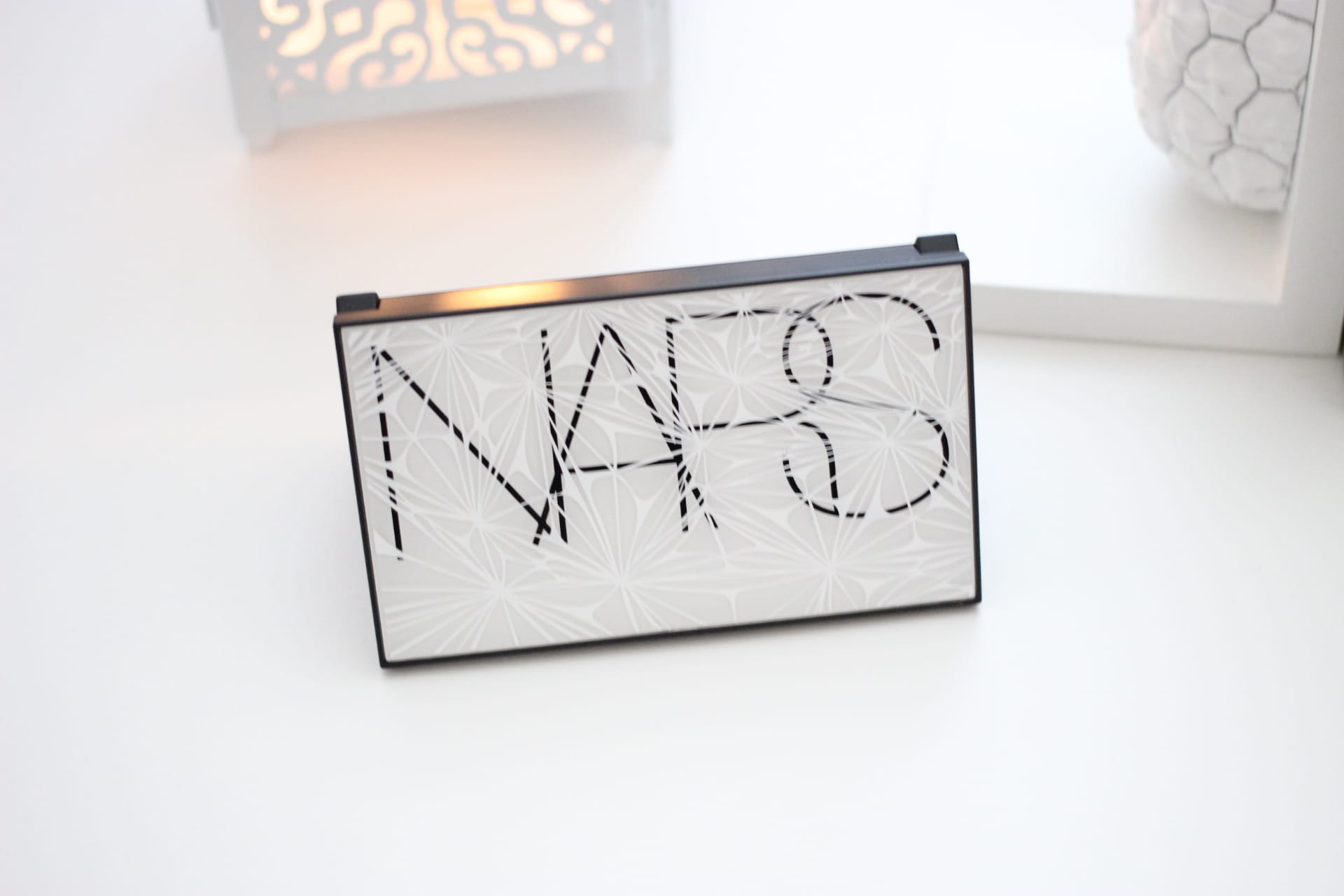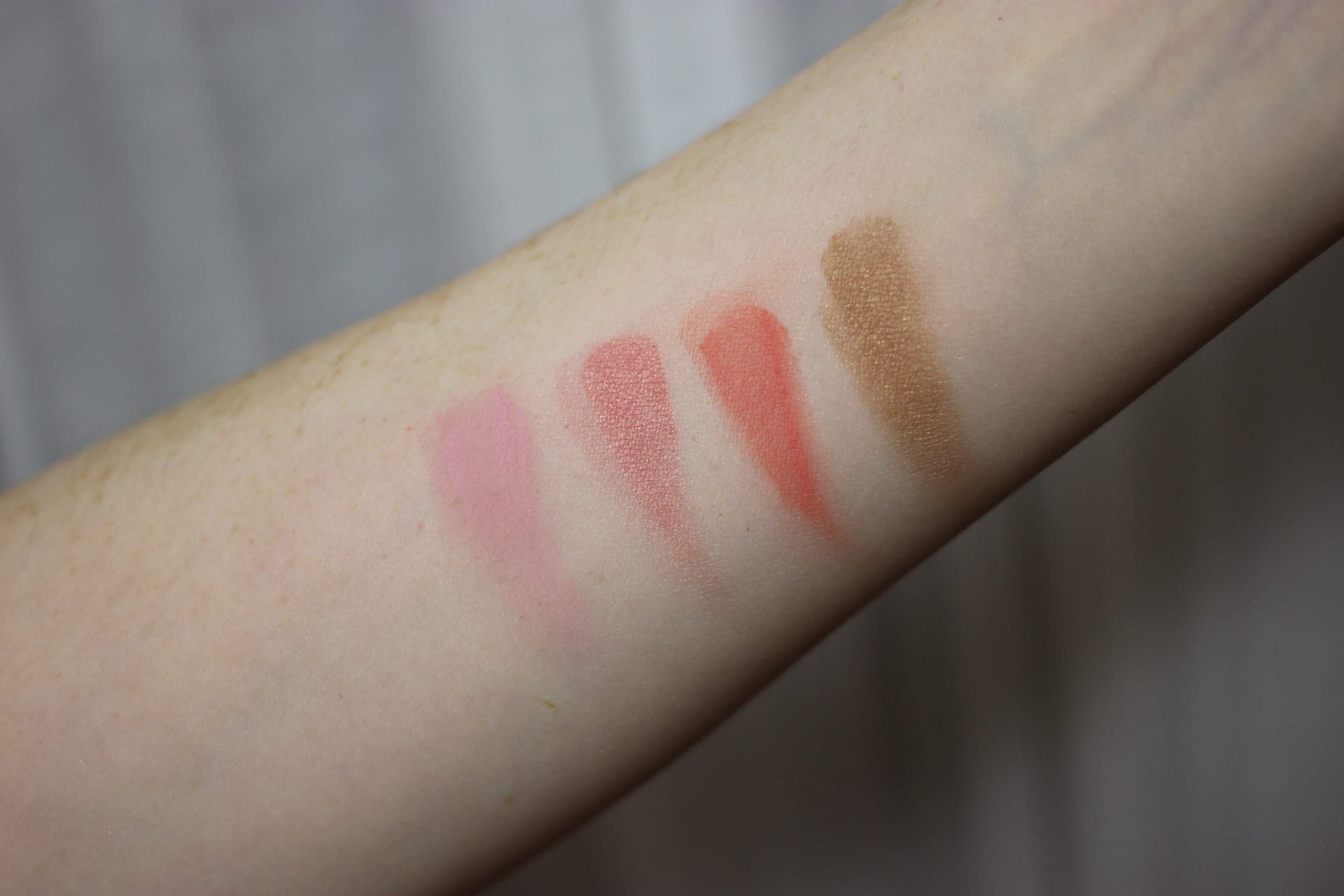 L-R: Sex Fantasy, Deep Throat, Final Cut, Laguna
Aaaaaaah Nars, how I love you. I could genuinely sit and stare at this latest offering from Nars all day, every day. In true Nars form, a new limited edition blush palette has been released just before the festive holidays that always has beauty lovers in a bit of a frenzy…can they blame us though?
Firstly, let's start on the packaging. White…and beautiful. Not the typical Nars packaging (which I do love for its sleekness) but come on, how dirty does that packaging get?! With this palette the packaging is still super sleek but on a whole new level. Despite being white (and did I say beautiful?) the palette is made of quite a strong, thick and durable feeling casing. The type that wont get grubby easily and if it falls, isn't likely to smash into a million pieces. Included in the palette you get 3 blushes (Sex Fantasy, Deep Throat and Final Cut), 1 highlighter (Miss Liberty) and 1 bronzer (Laguna). I love how Nars has included cult favourite Laguna as well as a gorgeous champagne highlighter to accompany the 3 blushes because this makes it an ideal palette for travelling. The blush shades are all very different too which again makes it the perfect travel companion if you're a bit indecisive like me. Of course no palette is complete without a limited edition shade and in this case we actually have two: Sex Fantasy, a cool toned light pink and Final Cut which is a gorgeous matte peachy coral.
I can definitely see me getting a lot of use out of this palette but one thing I feel I have to mention is the fact that the quality doesn't feel the same as the single Nars shades. Now the quality is still great, but I just don't feel they are on the same level as the singles. That said though, I would still repurchase this palette in a heartbeat and believe it is still good value for money. If you're new to Nars and are looking to try out a few of their products for a fraction of the price then this may well be the one for you…I'd be quick though because this is set to be a sellout! It was released on 2nd November and is currently available to to purchase for £45 from Space NK
here
.
P.S. I do intend to share more of my thoughts on this palette on my Youtube channel (
here
) on Sunday so stay tuned for that but in the meantime I just wanted to let you know that this palette was available and show you some swatches because I don't think it'll be around for very long!
Will you be picking up the Nars Virtual Domination Cheek Palette?
Lots of love,
Chantelle xx