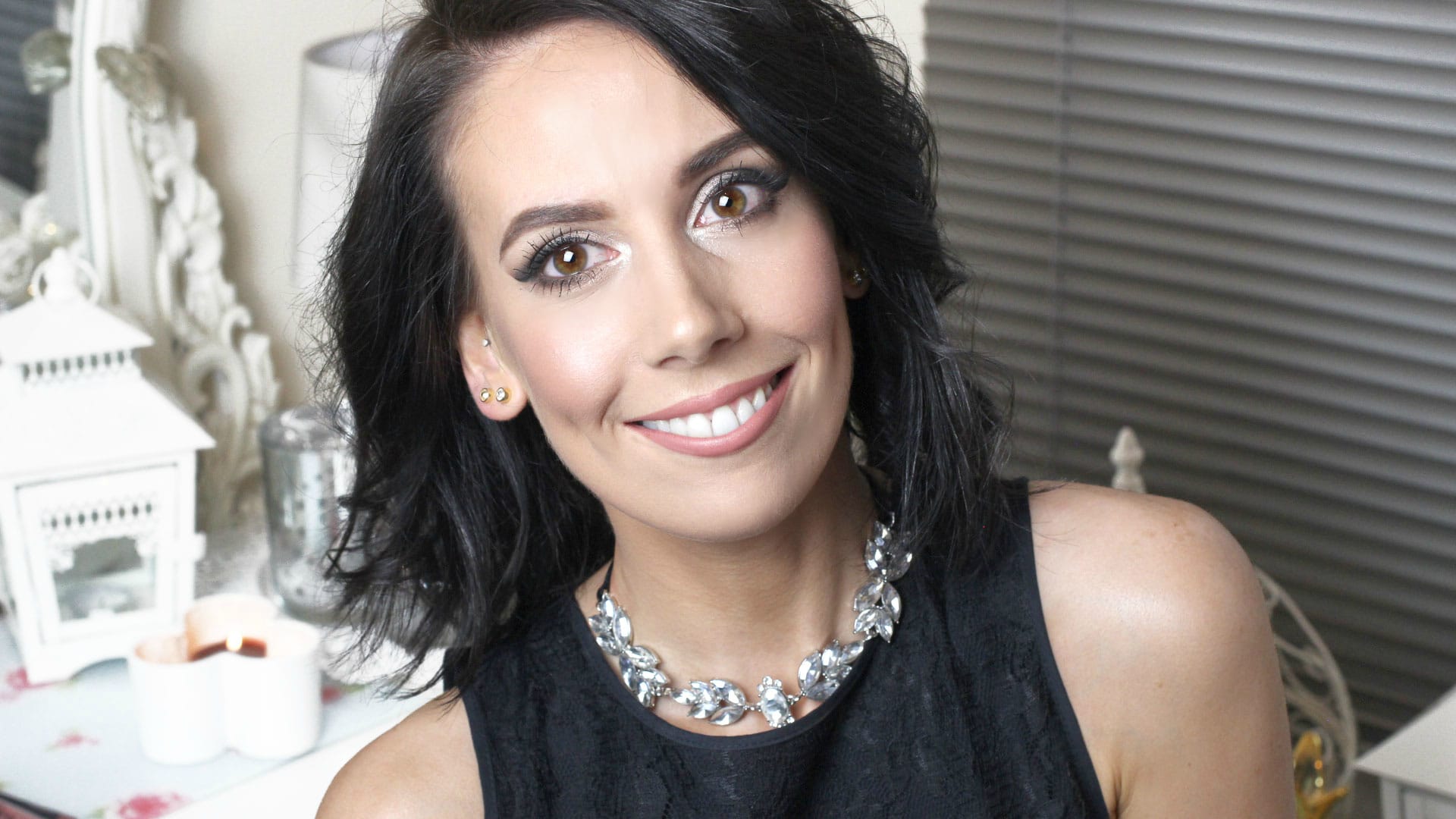 Happy Sunday everybody! As promised, I'm getting back into uploading videos every Sunday so today's video is a Winter night out makeup look…in 3 mins. Before you choke on your porridge, no this isn't real time (how amazing would that be though!) Future video idea?! If you like this type of speedy video then let me know because I might start making it a thing!
For this look I went a bit smokier than usual on the eyes, mainly using the Urban Decay Smoky Palette. I love this eyeshadow palette so much. If you love a smoky eye or even if you're just wanting to venture into smokier eye looks then you need this in your life. It has a range of lighter, shimmery shades which can be used for everyday makeup looks as well as some darker matte and shimmer shades so it's really a good all rounder if you ask me. Have I convinced you yet? haha.
As much as I love a good bold lip in Winter, I'm still obsessed with matte nude lips. One of my absolute favourites is this one by NYX – the Lip Lingerie matte liquid lipsticks. I'm wearing the shade 'Bedtime Flirt' here and it's seriously the most beautiful nude shade. I definitely feel like I need to try out more NYX beauty products because from what I have tried already, I've found the quality to be fantastic for the price tag. If you have any recommendations I'd love to hear them!
I'll leave you to enjoy the video now, if you'd like to watch it just click here. I hope you enjoy it! If you do then please like and subscribe because it really does make me so happy when you do! I've left a list of the products used (with links) down below and in the description box of the video as always…
PRODUCTS USED:
Mac Soft Ochre Paint Pot – Available here
Urban Decay Naked Smokey Palette – Available here
Urban Decay Naked Basics Palette – Available here
Urban Decay Roach Eyeliner – Available here
Soap & Glory Supercat Liner – Available here
Benefit Roller Lash Mascara – Available here
Loreal Lumi Magique Primer – Available here
Loreal Infallible 24hr Stay Matte Foundation – Sand and Honey – Available here
RCMA No Colour Powder – Available here
Anastasia Beverly Hills Contour Kit – Available here
Charlotte Tilbury Filmstar Bronze & Glow – Available here
Hourglass Ambient Lighting Blush palette – Available here
Urban Decay All Nighter Spray – Available here
Mac Spice Lip Liner – Available here
NYX Lip Lingerie Liquid Lipstick in Bedtime flirt – Available here
I hope you have a wonderful day!
Remember to follow me on Bloglovin and subscribe to my youtube channel so that you never miss a blog post/video!
Lots of love,
Chantelle xx