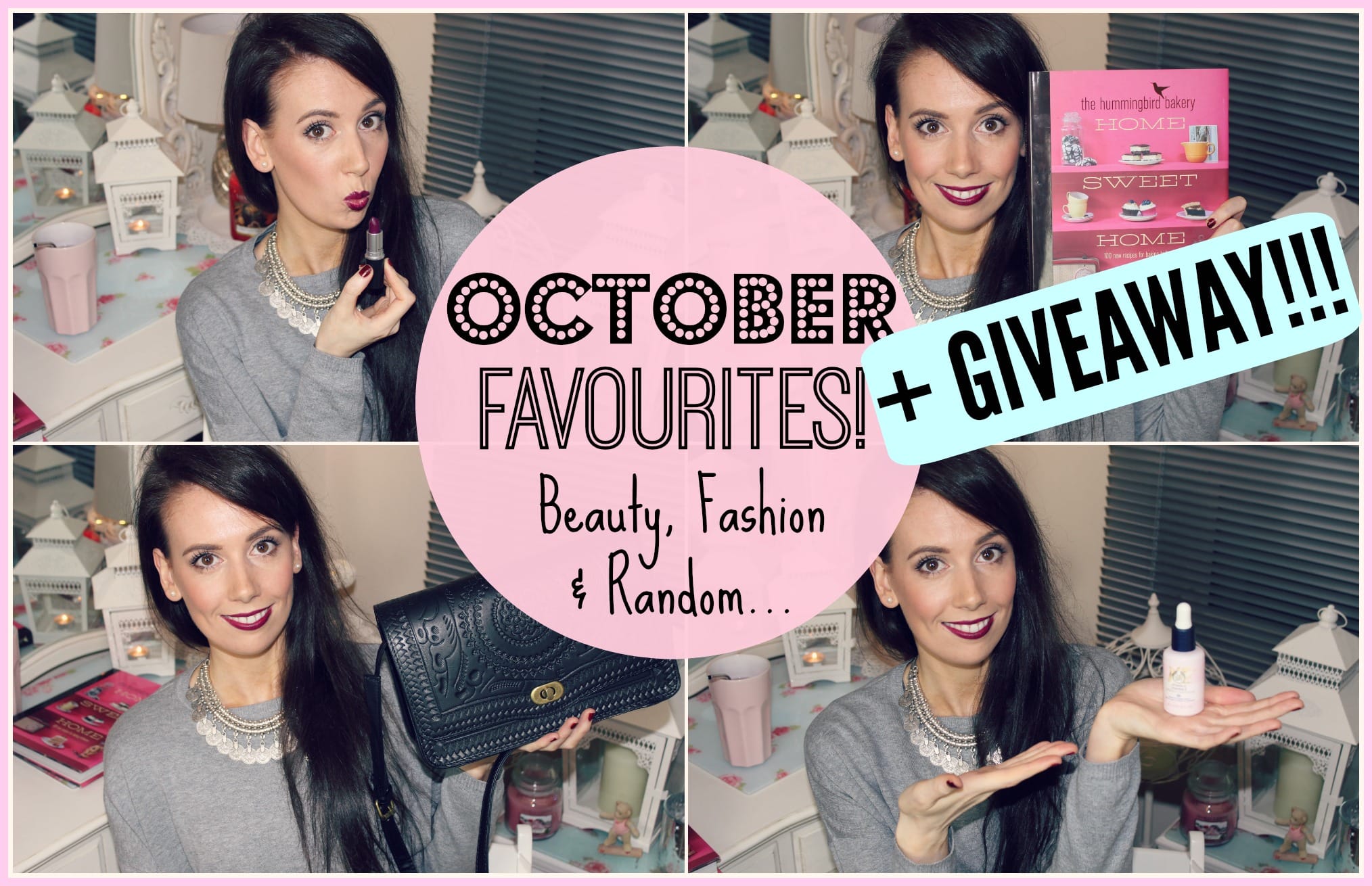 It's monthly favourites time guys!! OMG, can I just tell you how excited I am that we are now officially in November…Cannot.Contain.My.Excitement. Someone restrain me please!! I have a whole bunch of new products to share with you this month so it's a good'un! 🙂 As you can tell from the title, I also have a wee bit of a giveaway going on. I now have over 2,300 subscribers on my youtube channel which is crazy so I just wanted to show you a small token of my appreciation. You'll have to watch the video to find out what goodies I've decided to giveaway but as a hint, I've chosen some of my favourites from October…it seemed the most logical! 🙂
Please see below for the competition details and if you'd like to watch the video just
click here.
TO ENTER THE GIVEAWAY:
3. Comment on the video telling me one of your favourites for the month of October (or anything really! 🙂 ) with #girltartanscarfgiveaway
4. Share the video on Twitter, Instagram or Facebook with #girltartanscarfgiveaway and tag me
@girltartanscarf
(twitter) or
@thegirlinthetartanscarf
(Instagram)…I don't use facebook but you can still share it on there if you'd rather.
That's it, SIMPLES! Thanks for all being so lovely, I genuinely think I've got the nicest subscribers and blog readers ever 🙂 Oh, and if you aren't following me on Bloglovin already, why not?! You can keep up to date with all of my shenanigans by following my blog
here
.
I will youtube DM the winner when the giveaway ends on Sunday 16th November and will also announce the winner on Twitter.
** If you're under 16, please get permission from your parents before entering the competition/giving out your address to me if you win (you should never give your address out to people on the internet without saying to your parents)!
I hope you've all had the best October, and now we can look forward to the big C!!! hehe 😉
Lots of love,
Chantelle xx