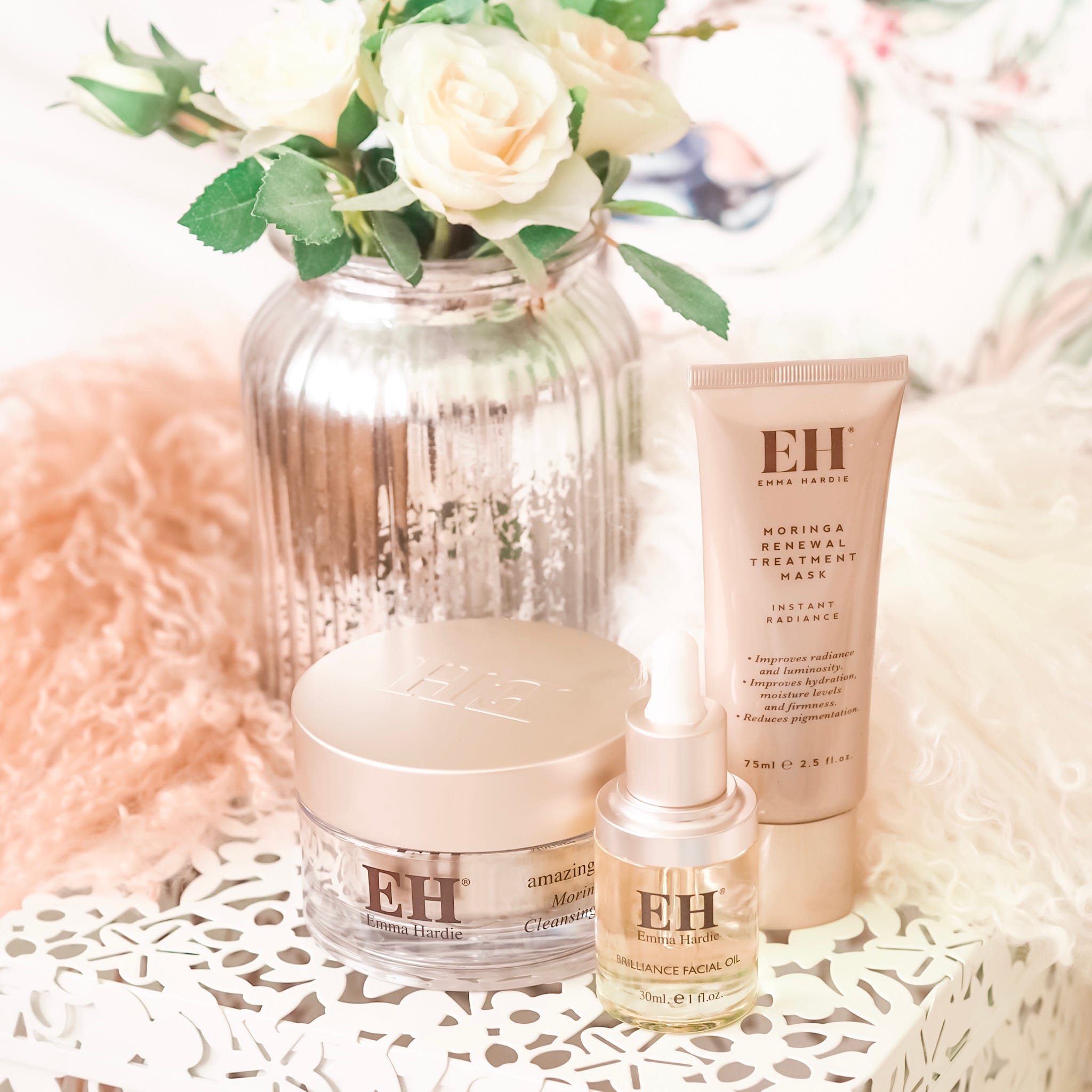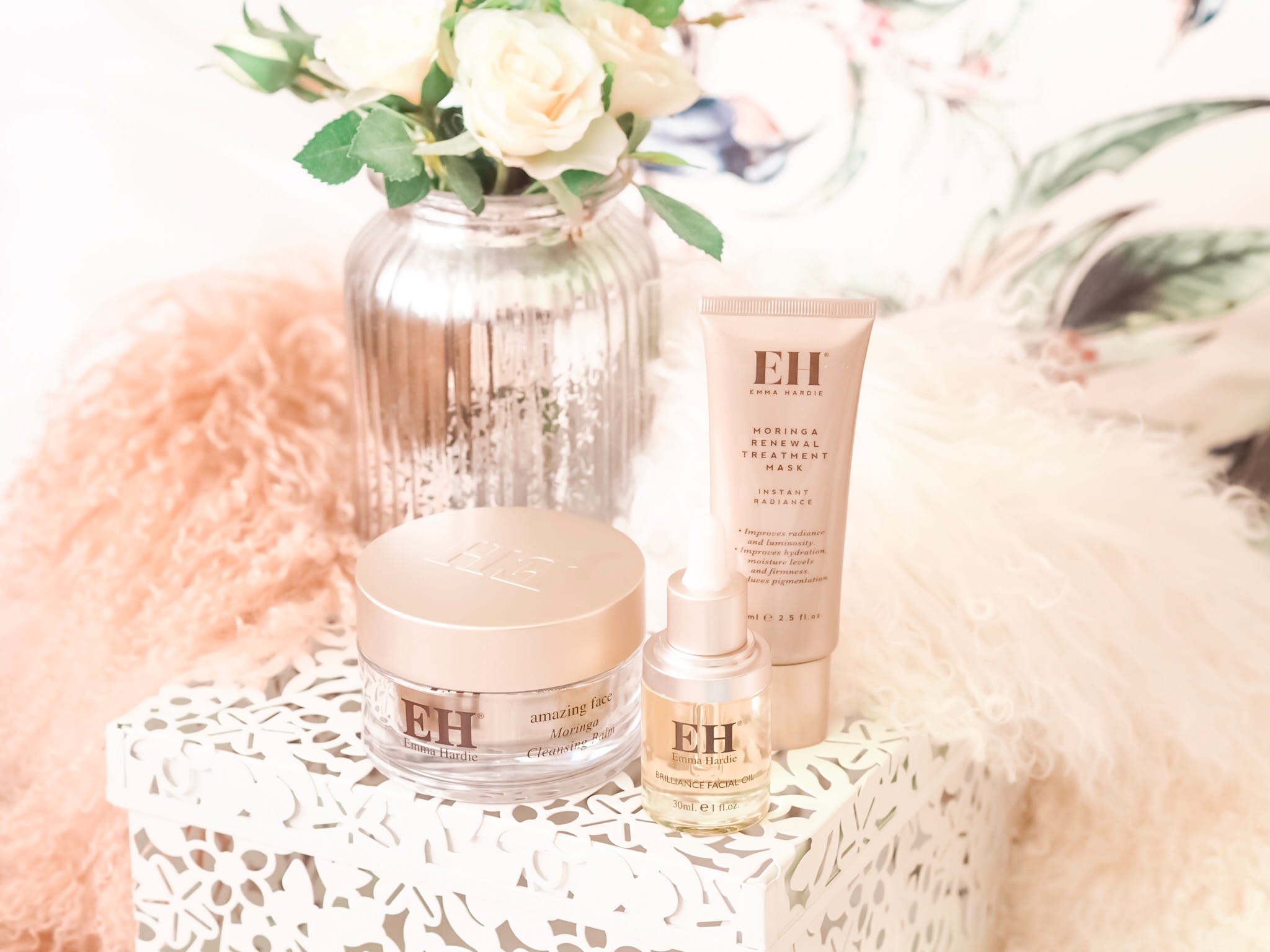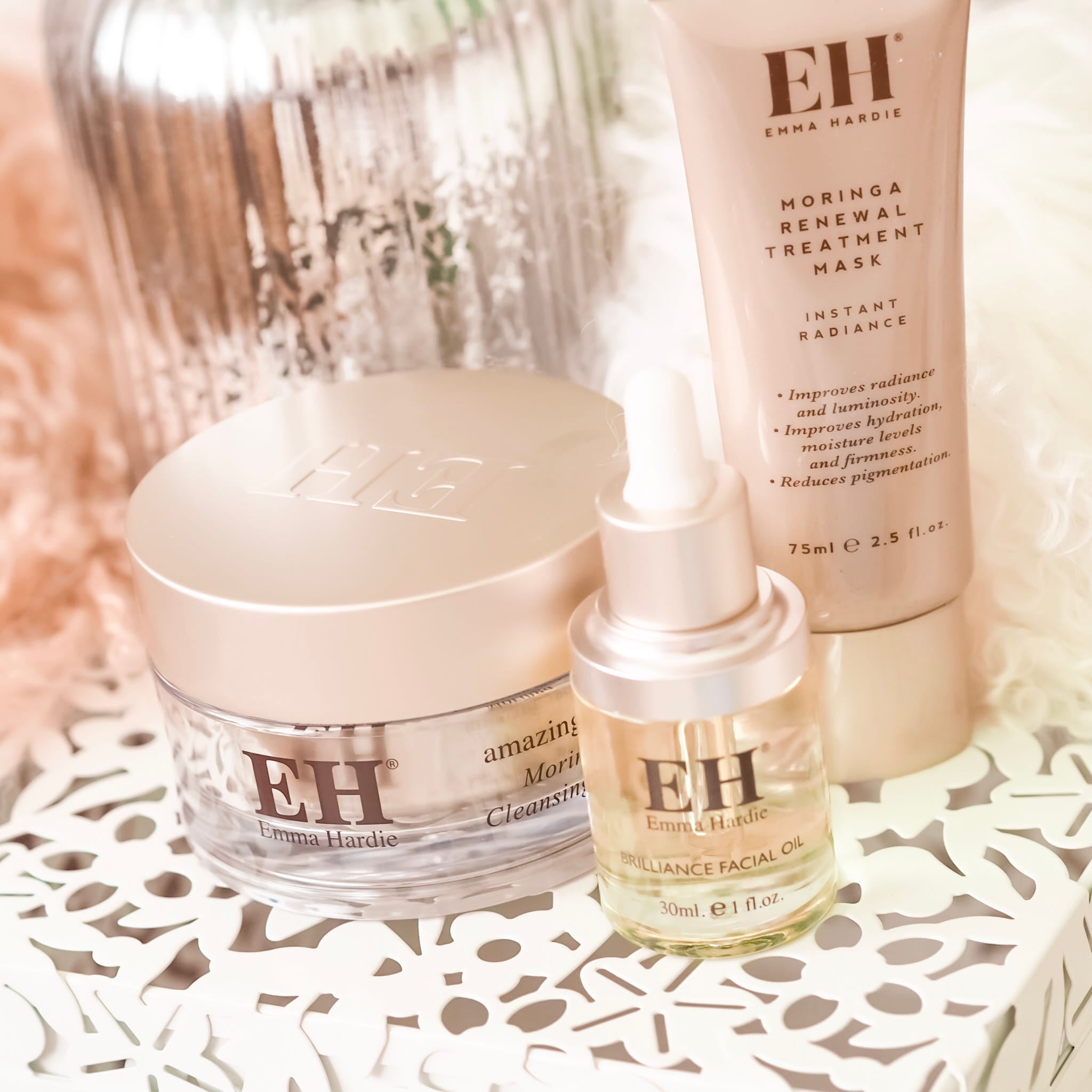 Wedding season is in full swing and I couldn't be happier! I feel like it's been non stop at my end and I'm not complaining. I love a wedding! The bridesmaid fittings, wedding parties, hair and makeup trials, spray tan bookings, nail appointments – have I missed anything out? One thing that sometimes takes a back seat can be skincare which is probably one of the most important things. On the big day whether you're the bride, bridesmaid or guest you'll be wanting to be looking and feeling your absolute best so today I thought I'd share with you some little gems from none other than the amazing Emma Hardie to help lock down that pre-wedding skincare routine…
ON THE LEAD UP
You'll have heard about this one before because it's a cult classic among bloggers (and a fave of a fair few celebs so I'm told) – enter the Emma Hardie Amazing Face Moringa Cleansing Balm. I mean who doesn't want an amazing face tell me that? Ok the hype with this is REAL. If you're in the market for a new cleanser and have been considering getting this, hesitate no longer. As the name suggests this is a balm cleanser which you apply to skin in circular motions – really massaging it into the skin then it emulsifies into a milky texture when a little bit of water is added. Afterwards you just remove with a hot cloth dipped in warm water. It melts every ounce of makeup off the skin (even waterproof mascara), pulls out impurities and dirt in congested areas, smells amazing and leaves your skin feeling super clean, plumped, hydrated and soft. If there's one thing I like to invest in it's a good cleanser and I know this is going to be a favourite for a long long time. You can even use it as mask in the weeks leading up to the big day. Moringa seeds, wild sea fennel and Vitamin E help to balance, purify and minimise the appearance of open pores; whilst Madarin, Orange and Neroli extract alongside Jasmine and Rose help to revitalise dull and dehydrated skin (if that's your skin concern). It is however suitable for all skin types! Need I say more?
THE NIGHT BEFORE
It's likely that on the actual day of the wedding you might not get much hydration…let me rephrase that, you might not get much of the 'right' kind of hydration so the Emma Hardie Brilliance Facial Oil is another great product to use on the leadup (and especially the night before) to ensure your skin is looking and feeling super hydrated throughout the day. Adding this alongside daily facial massage to your skincare routine in the leadup is also a great idea as this will help to improve circulation and lymphatic drainage. This in return encourages fresher, healthier and more plumped looking skin. I've been loving using this in the evening either on its own or with a little bit of moisturiser on top. It sinks in really easily and my skin looks so lovely and hydrated in the morning. As with all of Emma Hardie's products it also smells amazing which is a bonus!
THE MORNING OF
If you wake up super early before big events (like me) then the Moringa Renewal Treatment Mask is the perfect pre-pamper facial treatment. It's a thick creamy consistency which you lather on, leave to work it's magic for 10/15 mins then wipe off. It contains moringa seed oil for vibrant skin, hyaluronic acid to condition and hydrate and red algae and amino acids to brighten the skin and improve clarity. This is definitely my secret weapon if I have an event or special ocassion and want an instant radiance boost. It's like an at home mini little speed facial!
And there you have it…the perfect little pre-wedding skincare routine. No crazy treatments or rituals, just some amazing products!
Have you tried any Emma Hardie products? Let me know your favourites below!
Remember to follow me on Bloglovin and subscribe to my youtube channel so that you never miss a blog post/video!
Lots of love,
Chantelle xx
This is not a sponsored post however the items were sent for PR purposes.
All thoughts, opinions and creative direction are my own.
Affiliate links may be used.