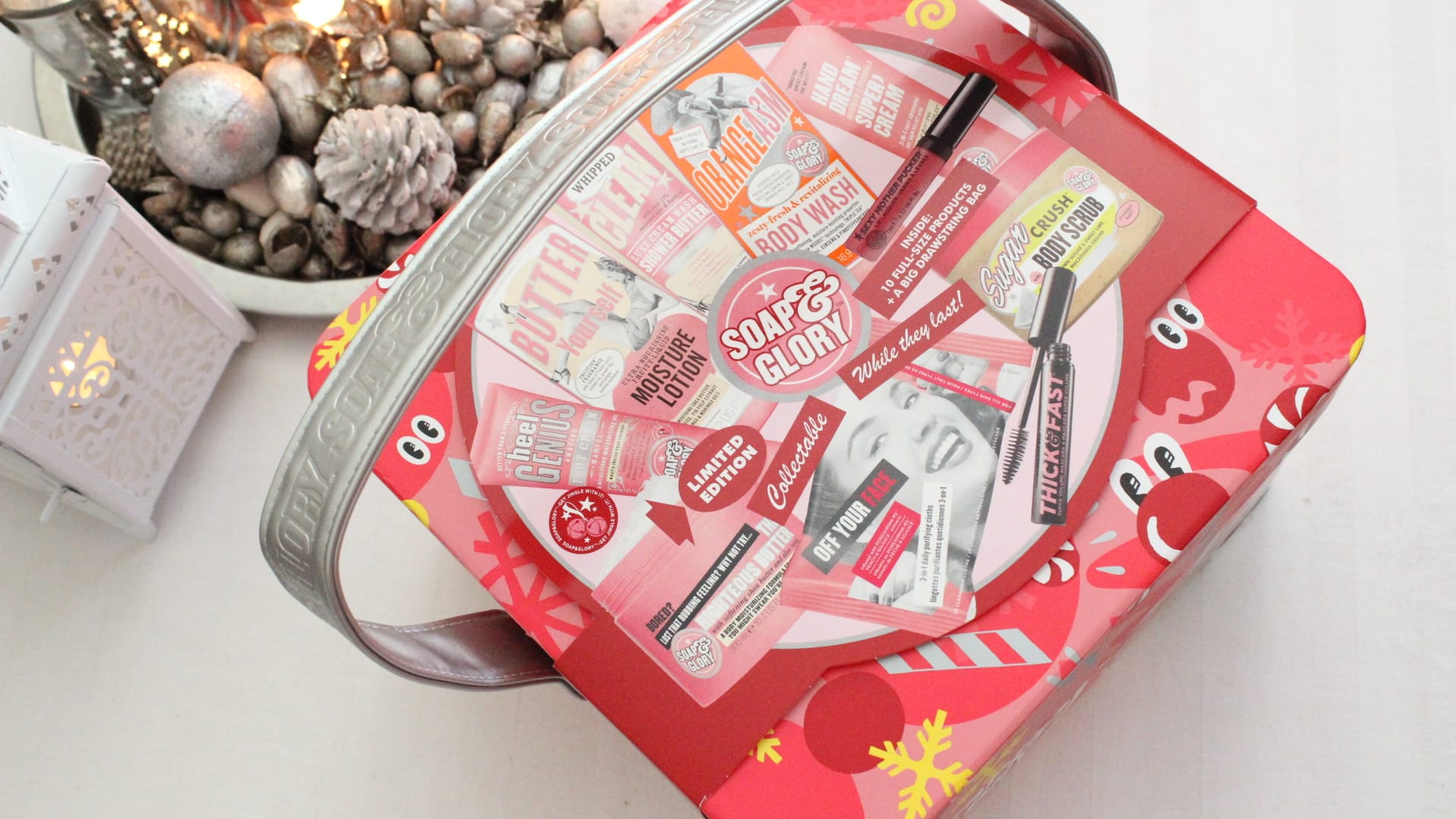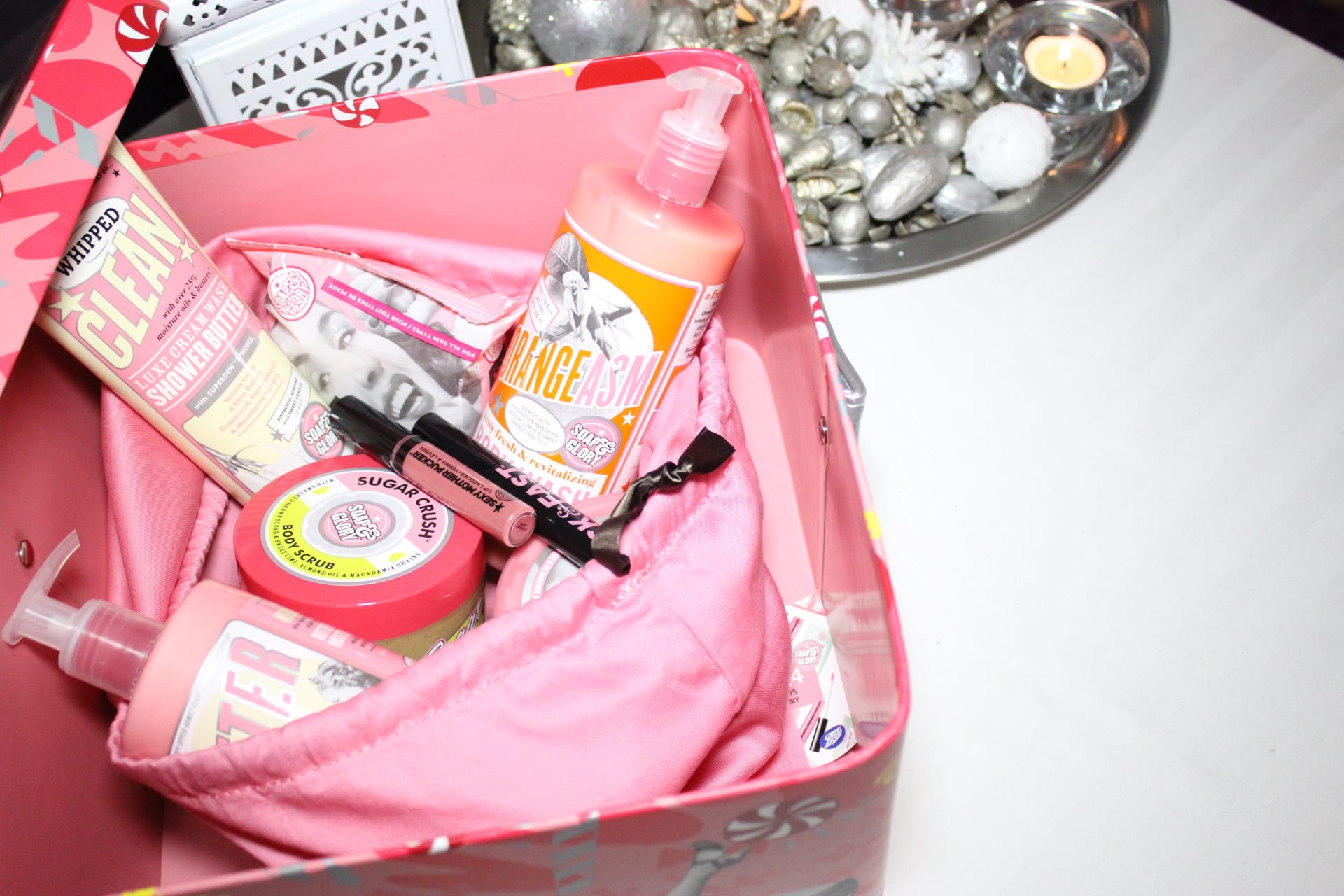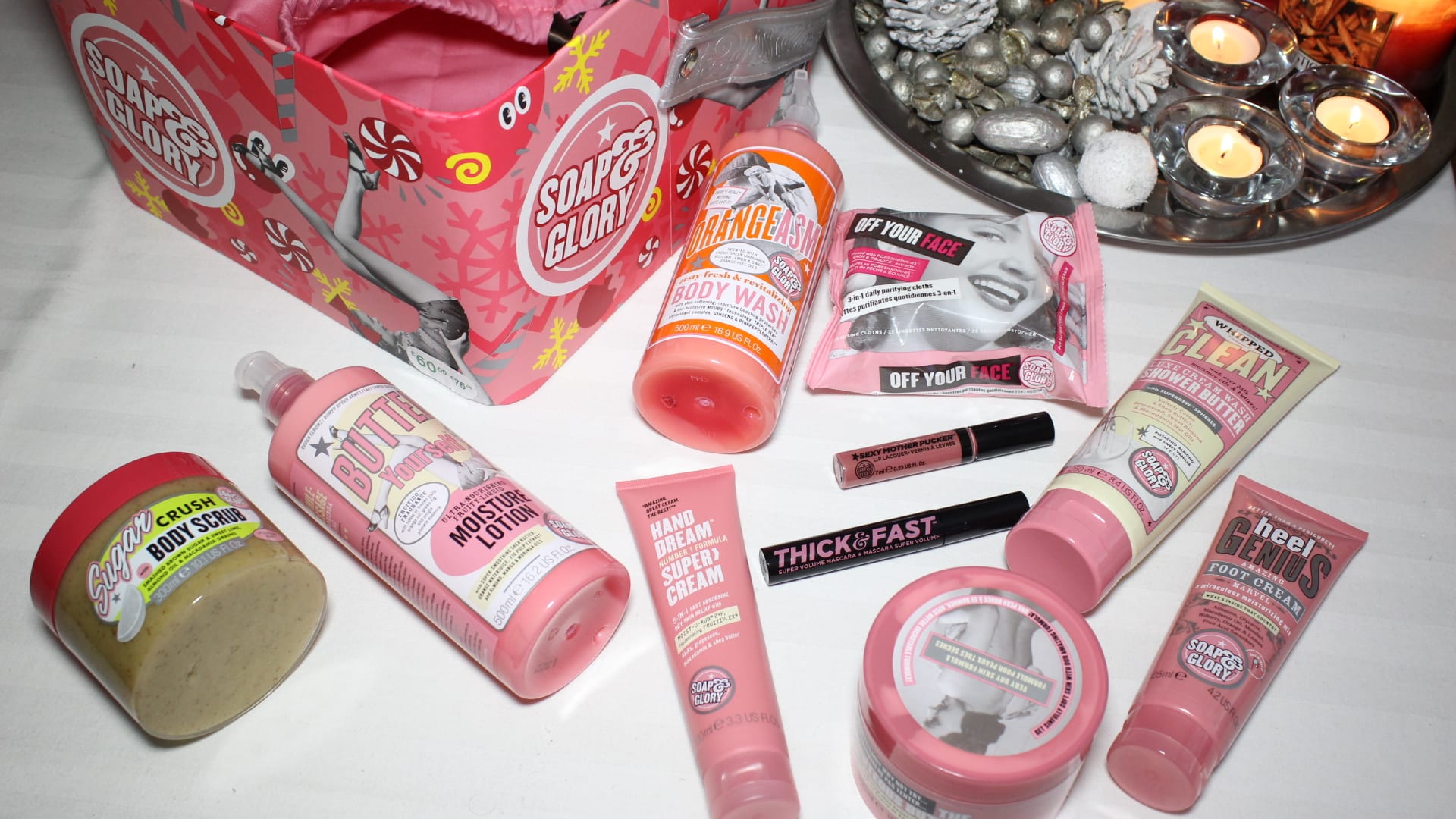 Every year Soap and Glory bring out an incredible deluxe gift set that has beauty lovers hearts all a flutter…enter this years The Next Big Thing. Aptly named I think! This year's beauty box includes a whopping 10 products including many of Soap & Glory's favourites including The Righteous Butter, Sugar Crush Body Scrub, Orangeasm Body wash and even a Sexy Mother Pucker lip gloss.
The box itself is gorgeous, designed by Hattie Stewart and available in two different designs (one for instore and another for online). With the contents inside totalling a whopping £76 but costing only £29 you'd better grab one soon as I don't think they'll last very long! I picked one up for myself but I'm contemplating getting more for friends and family because the value is fantastic and would make an amazing Christmas gift. I know I'd be overjoyed if I received this beauty for Christmas!
I checked online and unfortunately it has already sold out but I was in my local Boots over the weekend and they had loads in stock so I'm sure you will still be able to get one.
Will you be picking up the Soap and Glory The Next Big Thing?
lots of love,
Chantelle xx
This is not a sponsored post.