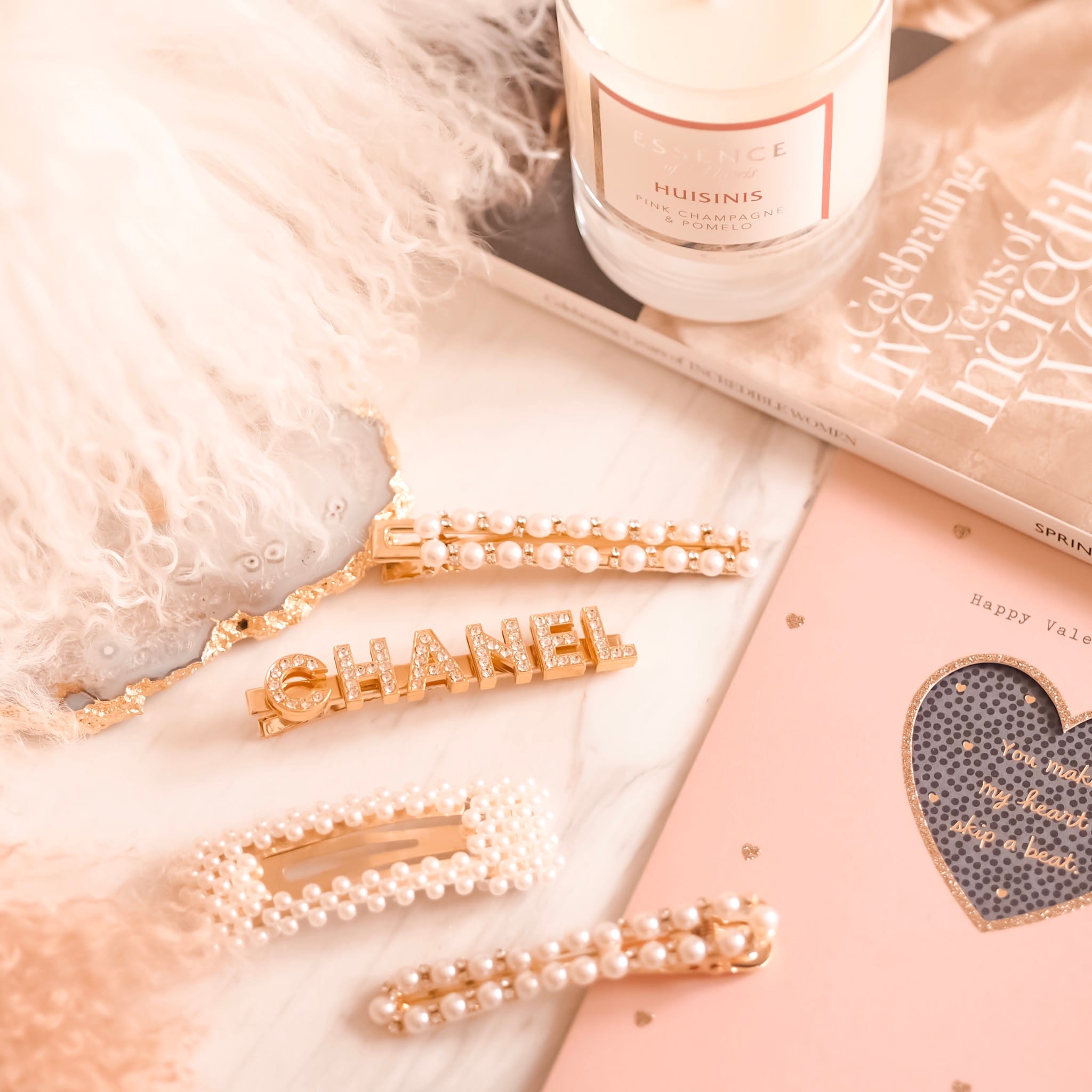 Hair clips. Wow they are everywhere right now! I for one am very excited. I love Blair Waldorf and all things Gossip Girl so I have been fully embracing this trend. As with all trends though I like to be cautious. Who knows how long it will stick around – I'm thinking probably longer than a few weeks but you never know these days. Keeping all this in mind I've picked out some of the goodies which are purse friendly and for those of you who like the more luxurious offerings (I'm looking at you Shrimps) I've thrown some of those in too for good measure…we're allowed to look, right?
As for the 'Chanel' hair clip you'll already know it's not actual Chanel. I got this after seeing a few ladies on instagram sporting them with difference slogans (you can choose whichever letters you like!) and I had to get one saying Chanel…it's practically my name anyway only missing a t, l and extra e non? Haha I think I'm just about getting away with that one! Anyway I am in LOVE with it. Yes it's a little bit extra but it's perfect for those 'throw your hair in a bun' type days – put in your Chanelo clip and already your day is looking a little bit brighter. At £15 this is as much money as I'm willing to invest in this trend. You can get in online from Deluxe Chokers – just a little word of warning these are all handmade and might take a couple of weeks to reach you. I did get a little worried when I first ordered mines as when I queried the hold up in delivery my emails weren't being answered and I ordered it on 29th January and only received it today (14th Feb!) so just bear that in mind. Oh and the little pearly clips? All £1.99 each or buy 3 get 1 free (here). Can you believe how identical they are to the Anthropologie ones?! You're welcome! Until next time…XOXO (wink wink – I love you Blair).
Some of my favourite hair clips…
What are your thoughts on the hair clip trend? Love it or hate it?
Remember to follow me on Bloglovin and subscribe to my youtube channel so that you never miss a blog post/video!
Lots of love,
Chantelle xx
This is not a sponsored post. Affiliate links may be used.