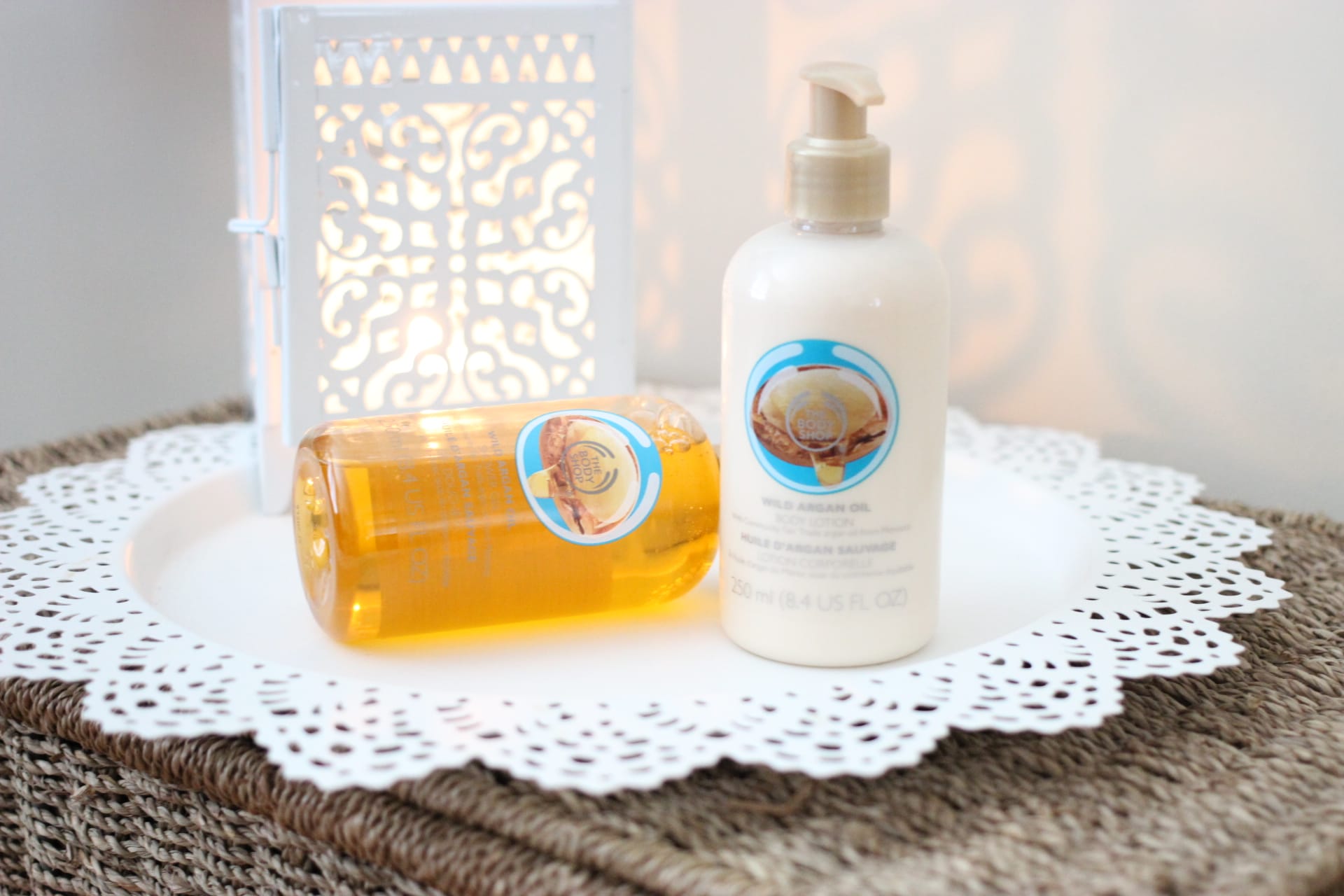 Whenever I feel daring enough to stray away from my beloved Soap & Glory shower products, I'll usually have a browse in The Body Shop. I'm a huge fan of their coconut range but this time around I fancied trying some bits from the Wild Argan Oil range. I have heard quite a few rave reviews and after sniffing some of the products instore I was hooked on the scent. I love the simplicity of the packaging and the fact that the body lotion comes with a pump so it's really handy and mess free. As for the scent, it is absolutely gorgeous. It's quite a warming scent but fresh at the same time. It's strange but it's one of those scents that I can see me being addicted to in the Summer months but at the same time I love it at this time of year. I always find scents difficult to describe but this is definitely worth a sniff so if you're passing The Body Shop I'd recommend popping in and checking it out. The shower gel creates a good lather and is non-drying on the skin…always important in my book and it leaves my skin feeling nice and soft. The body lotion is definitely my favourite though. It leaves my skin feeling super soft and nourished and absorbs so quickly. I also find myself sniffing my arms throughout the day, yes it smells 'that' good.
Putting the scent and the amazing quality of these products to one side I love the fact that The Body Shop have a Community Fair Trade Programme in Morocco where they provide women with a fair and regular income, which in return also helps them to improve their living standards and increase their independence. The Body Shop actually have a video on their website where they collaborated with fellow blogger Fleur and showed the whole process of creating the argan oil from hand-picking, hand cracking and pressing the nuts for the purest argan oil. I actually found the video fascinating and it made me feel really humble and appreciative of what I have. I'd urge you to check out the video if you haven't already seen it
here
.
You can buy The Body Shop Shower gel for £4 and the Body Lotion for £8
here.
Have you tried anything from The Body Shop Wild Argan Oil range?