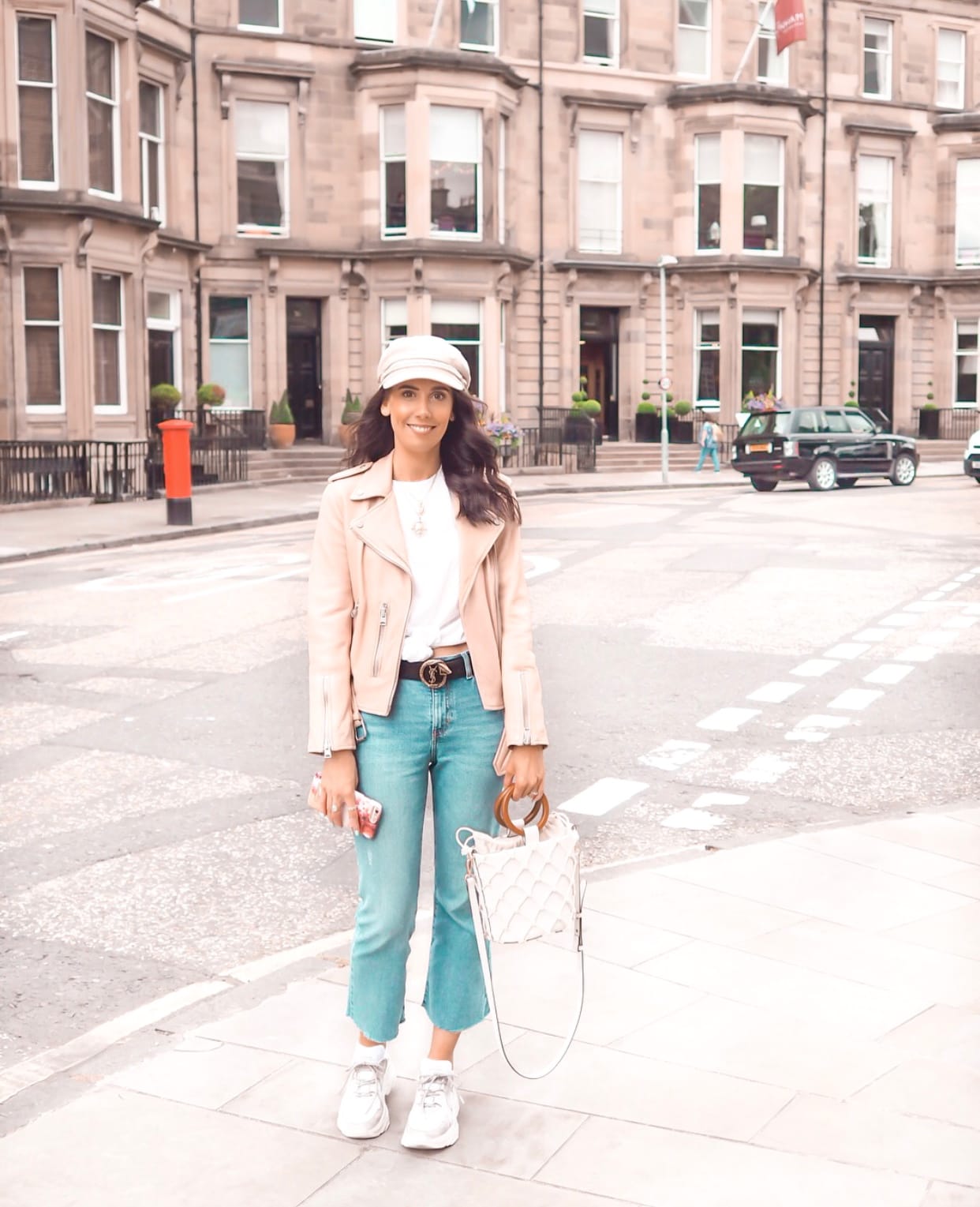 There's nothing I love more than a good girls night in – cocktails, great food…and Love Island. Seriously though, who didn't catch Love Island fever this year? I've honestly been lost between 9-10pm now haha. Sad but true.
You might have seen on my stories last week that myself and some of my fave Glasgow and Edinburgh blogging gals had a wee gals night in/sleepover at The Bonham Hotel in Edinburgh and I thought I'd share it with you today. I'm such a home bird at heart. Sure I love a good night out. You know…the ones you arrange well in advance, get dolled up to the nines then in my case end up home and in bed by 11.30pm – sound familiar? I feel like such a granny saying that but it's true haha! I much prefer a night in my comfies, good music, tv, catchups, good great food and cocktails!
LOCATION
The gorgeous Georgian Townhouses that occupy the Bonham are located just a short stroll from Haymarket Station in the New Town so it's ideal for Glasgow dwellers looking to trade cities for a night or two. I love Edinburgh and feel like every time I visit I discover somewhere new. In this case it was this gorgeous hotel. The location is perfect as it's just 20 mins from the hustle and bustle of Edinburgh city centre and Princes street yet it somehow feels tucked away in its quaint little location in the Drumsheugh Gardens triangle – best of both worlds if you ask me. The hotel houses 49 rooms in total – some with Victorian decor and all with a luxurious yet inviting feel.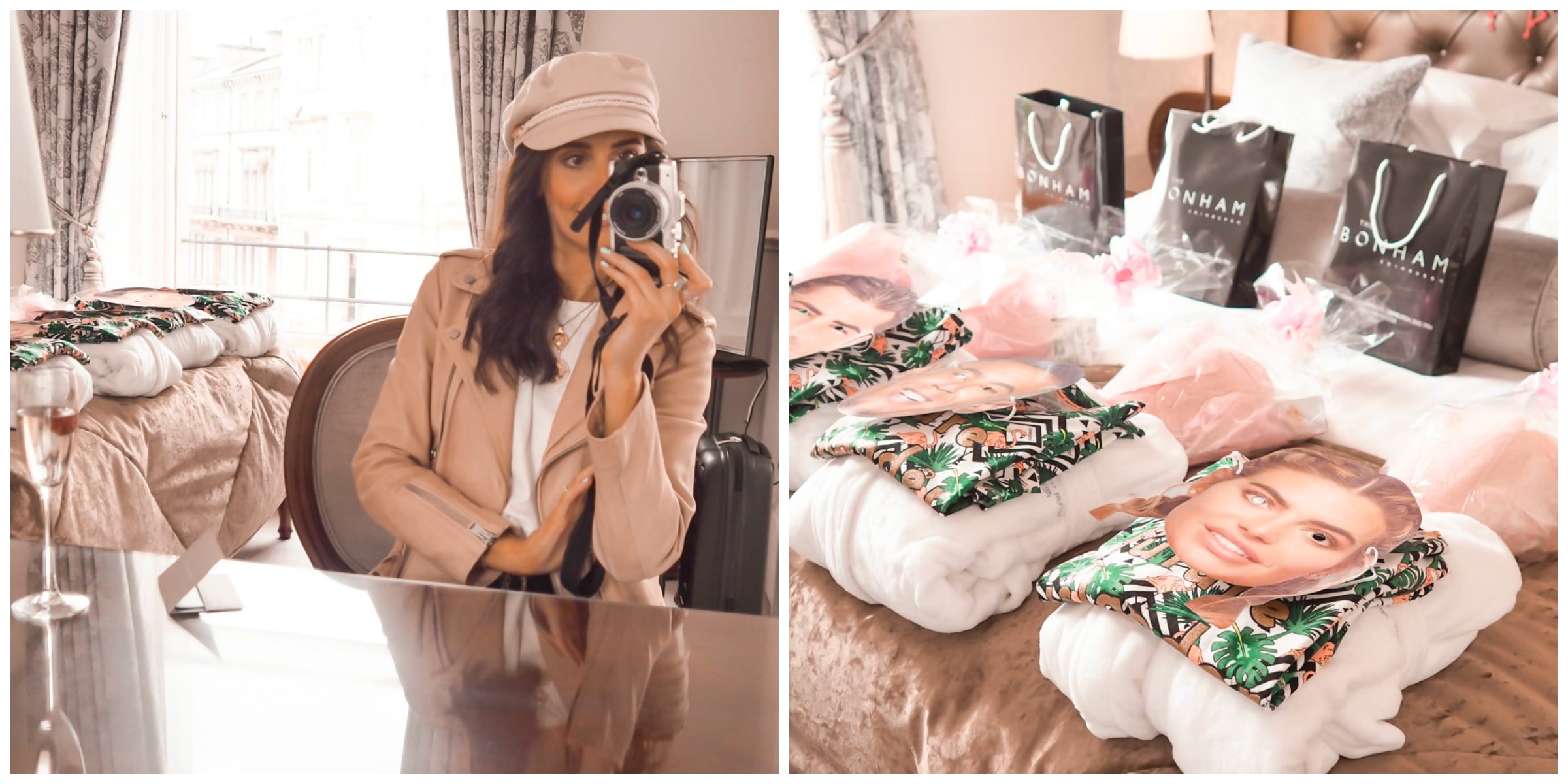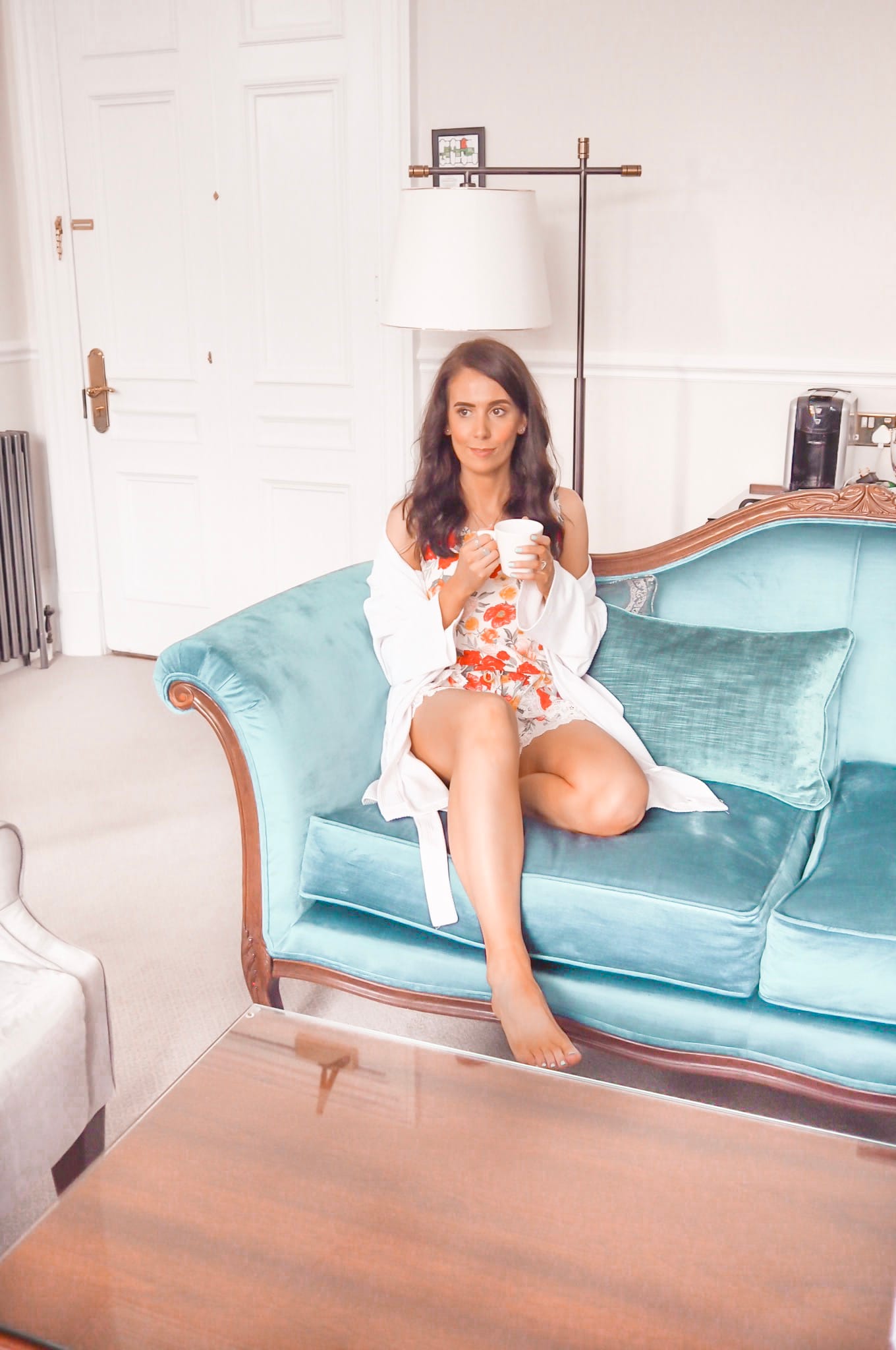 THE ROOMS
Talking about decor, the room we had was the Executive Suite – perfect for a night in with your best gals or other half. Equipped with everything you need for the perfect overnight including a mini fridge and Nespresso machine. Oh and just look at those blue velvet sofas – dreamy or what?! The bed was gorgeous (and so comfy might I add), and the bathroom was major GOALS. I actually didn't want to leave!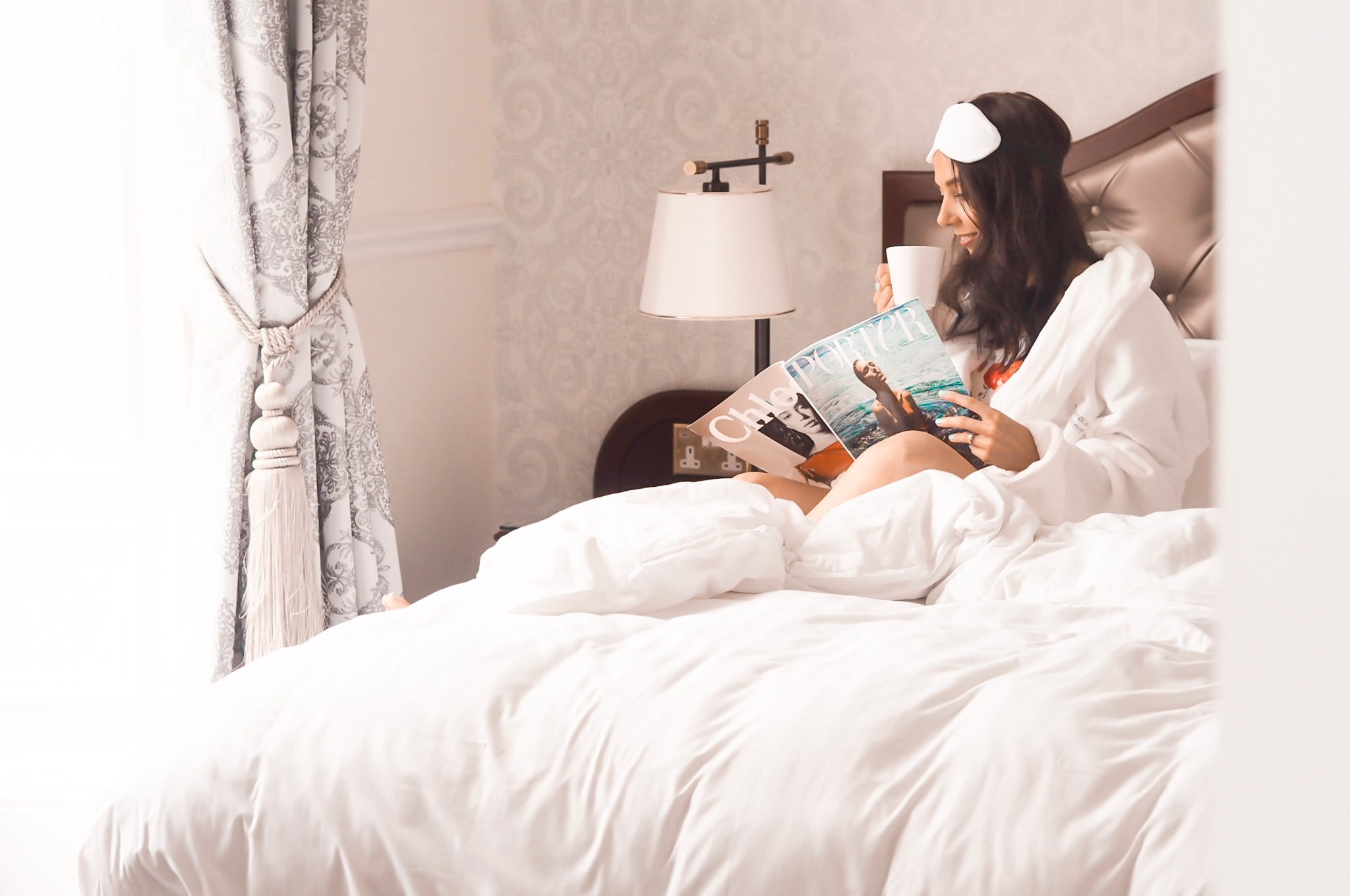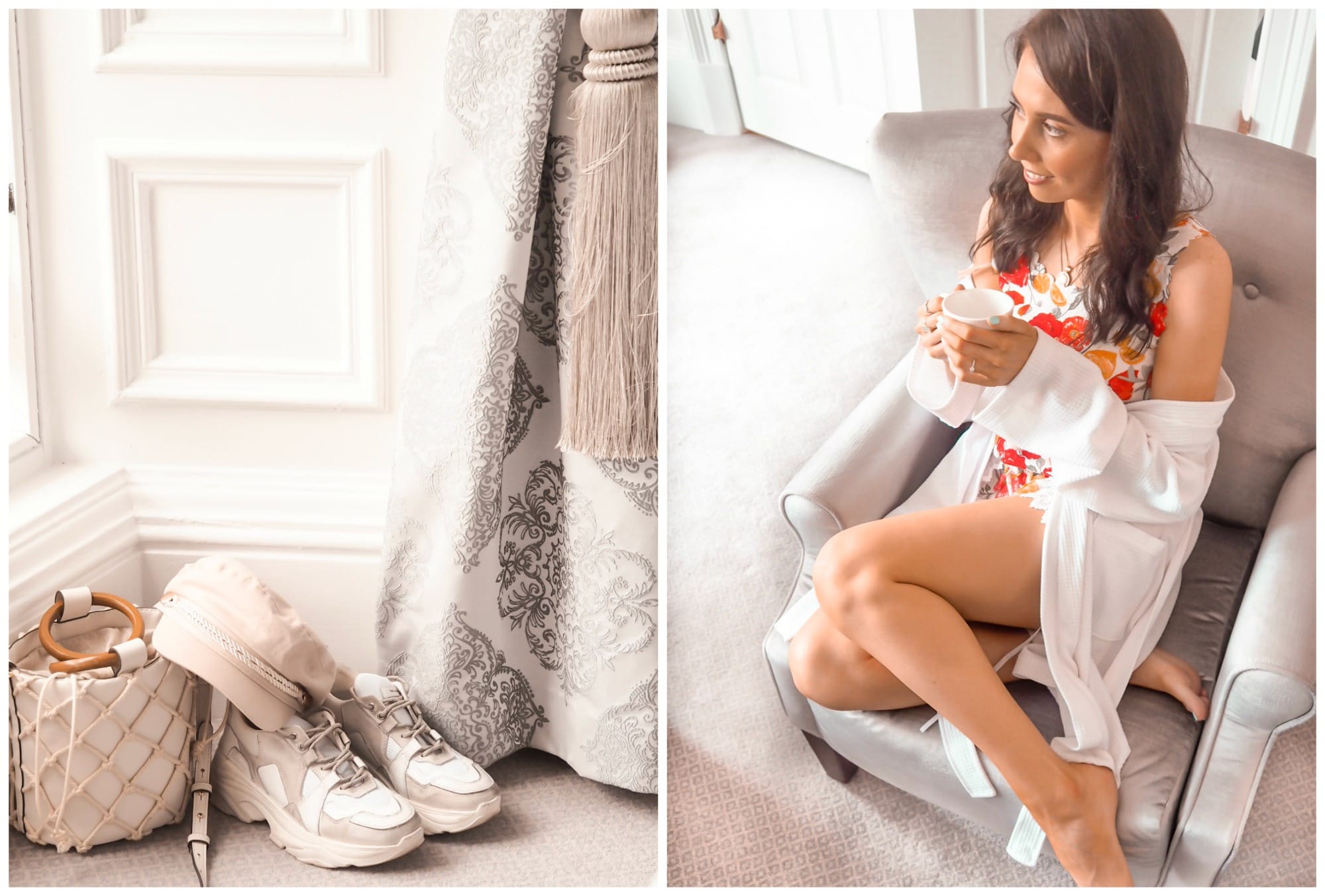 FOOD
If you fancy trying out some local restaurants and bars you're well within walking distance or you can easily hop on a tram to take you to Princes Street if you've got your best heels on. Don't worry I've got your back gal. However before booking anywhere I'd urge you to try the hotel restaurant – oh my goodness the food was AMAZING. I'd actually just stop by the hotel for the food, it was fab! We had dinner served in the suite which was actually lovely and of course by the time dessert came we'd already changed into our pjs! I opted for wood pigeon to start, followed by the steak and sticky toffee pudding for dessert. I just had to take a pic of Jess's starter though – it was too pretty! I'm told it was just as delicious as mines 😉 The cocktails and bubbles also went down far too easily!

HOSPITALITY
Lastly I need to just give a wee mention to the staff because they looked after us all so well and were just absolutely lovely throughout our stay. It really did feel like a home away from home despite being a fancy 4 star hotel so a huge thanks to everyone who looked after us. If you're planning on a a wee visit to Edinburgh soon I can't recommend The Bonham enough – thanks again guys, we'll be back!
I can't forget all the lovely gals who supplied endless giggles on the night – Jess, Lyndsey and Hayley – make sure you go check out their blogs, you'll love them!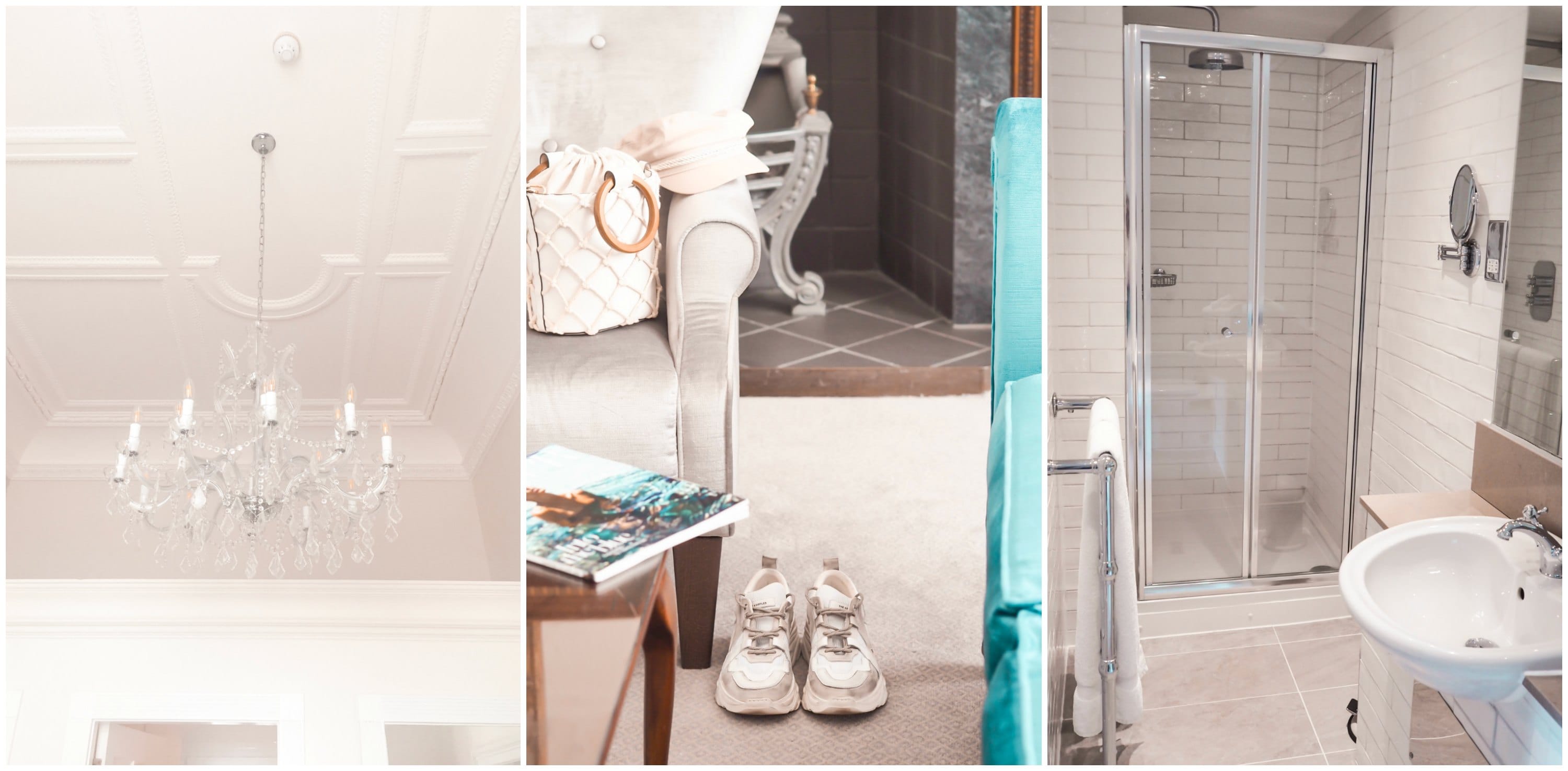 P.S. If you fancy a closer peek into what we got up to on the night then make sure you head over to my instagram and click on my story highlight named 'nights out'…you may or may not see Jack and Dani reunited after the lie detector test – that's all I'm saying hahah!
Remember to follow me on Bloglovin and subscribe to my youtube channel so that you never miss a blog post/video!
Lots of love,
Chantelle xx
This is not a sponsored post. However my stay at the Bonham was provided free of charge.
All thoughts, opinions and creative direction are my own.