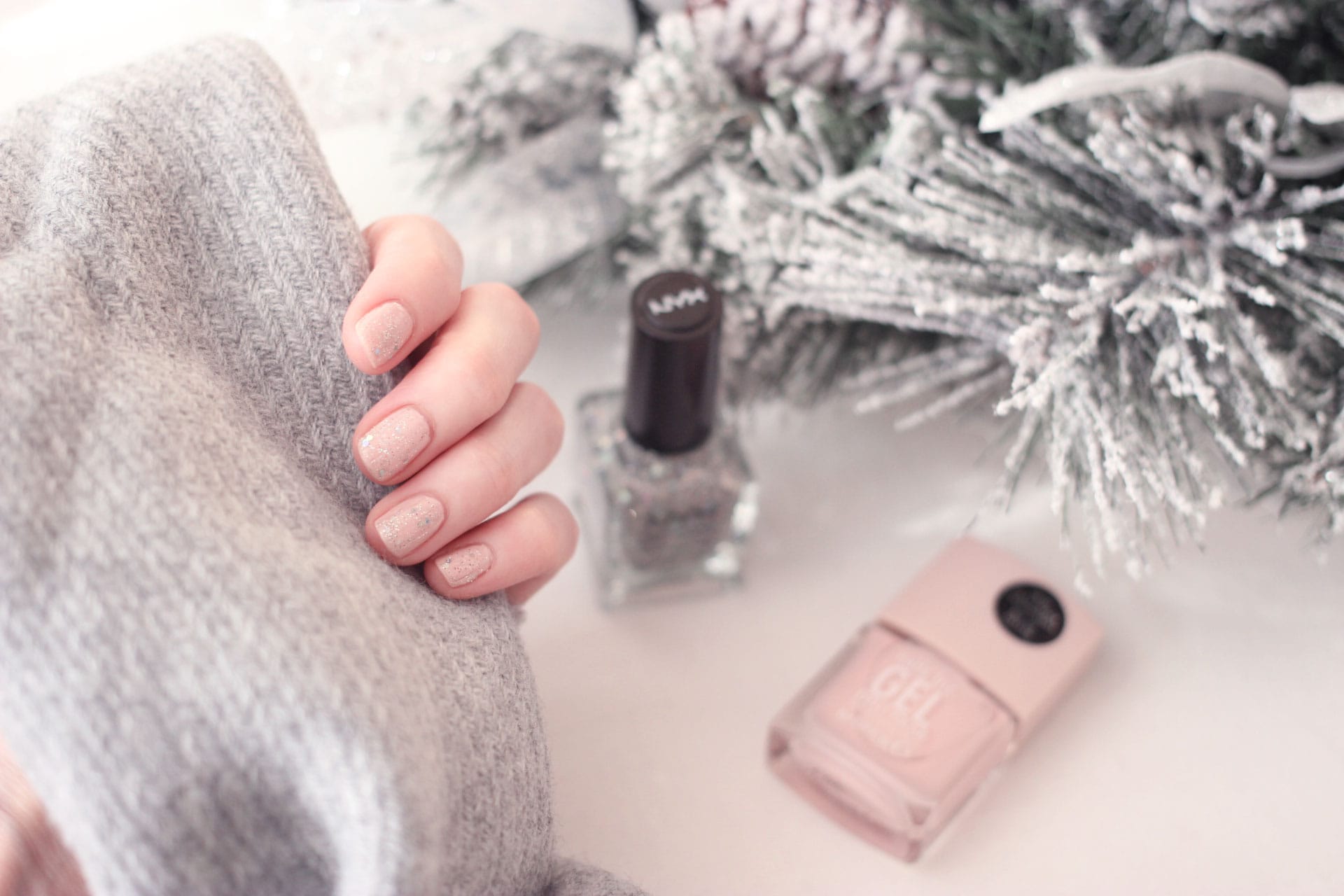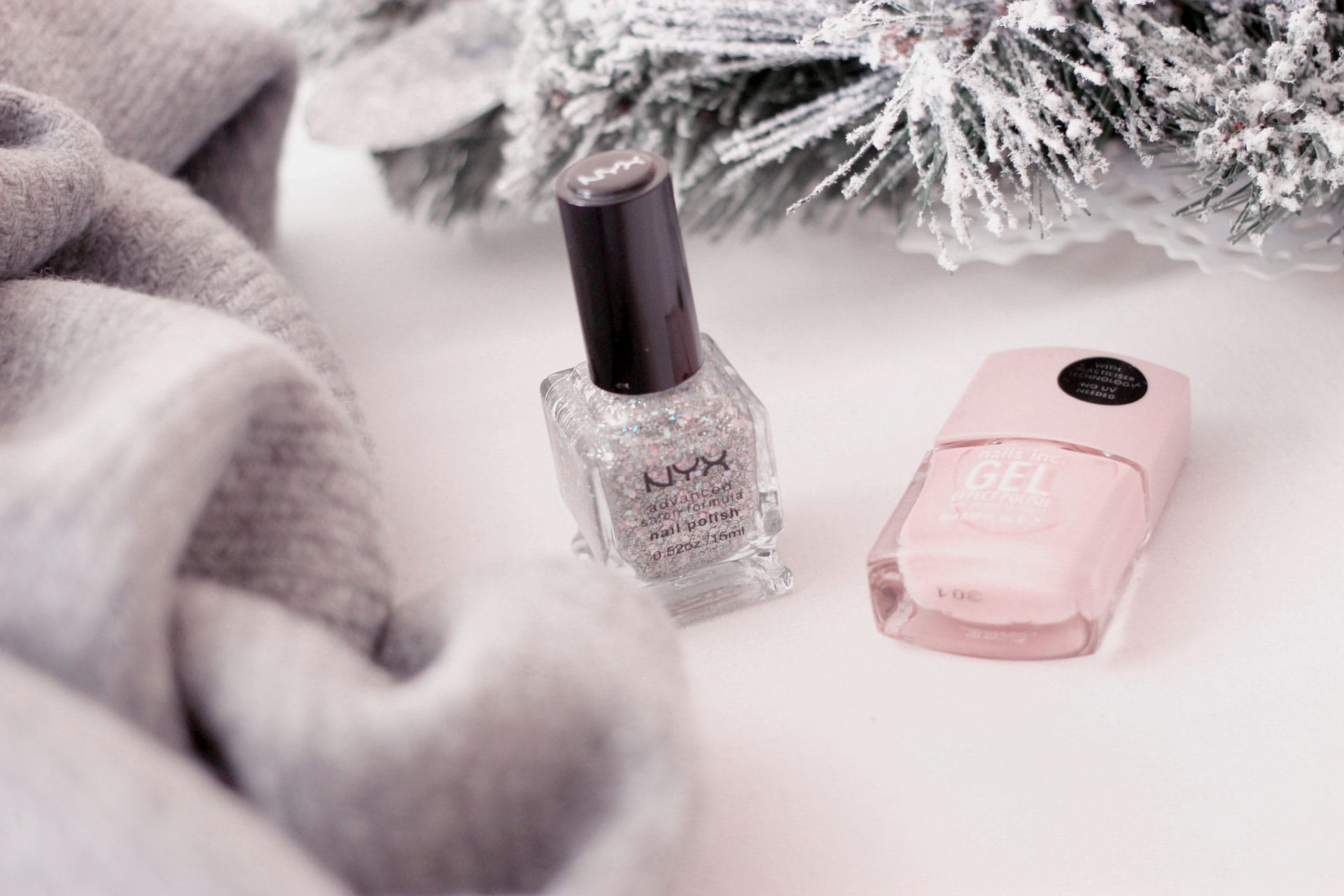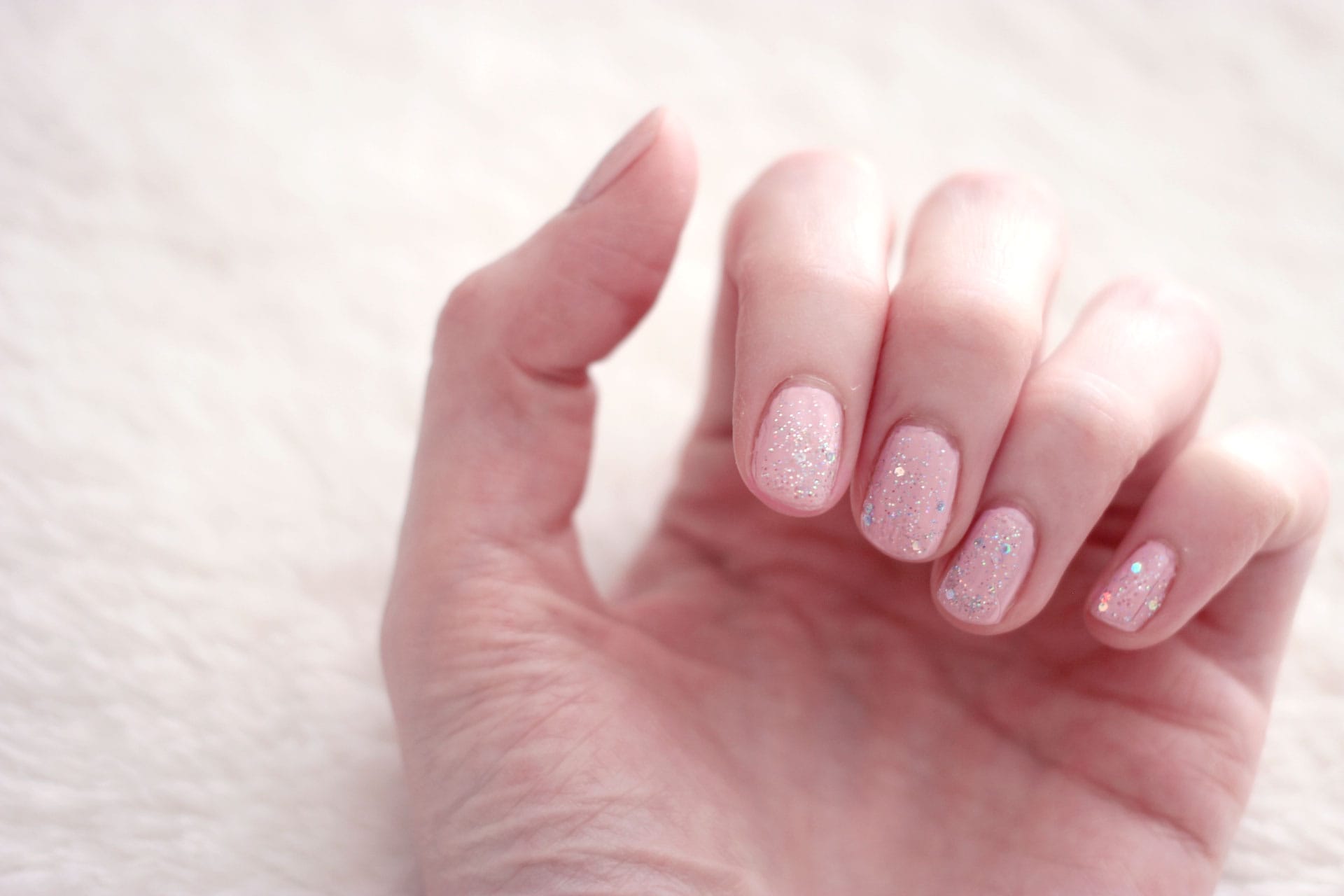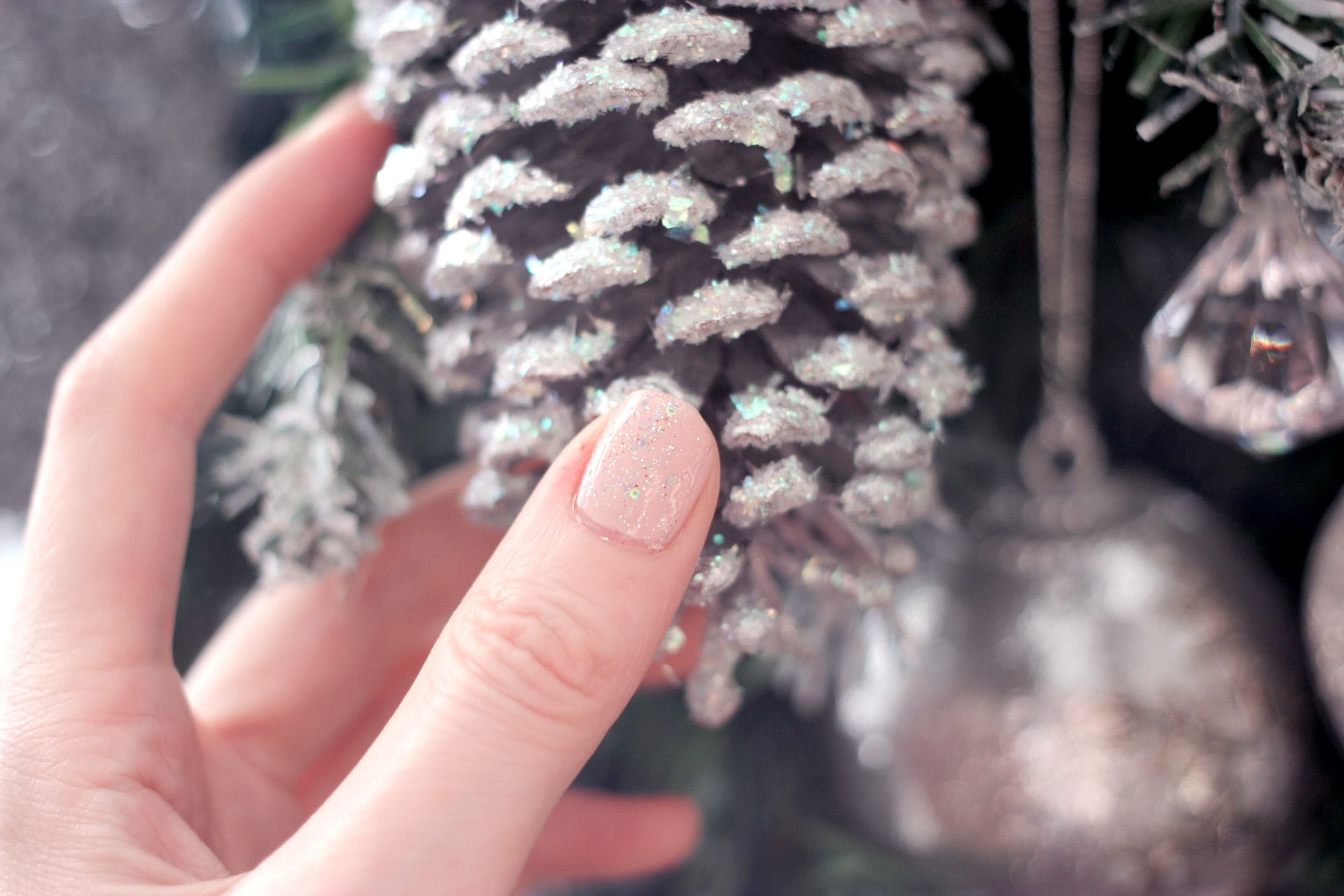 During winter I'm not usually one for light coloured nails. I'm usually a wine/bordeaux nails gal but recently I can't get enough of these pink glitter nails! The polish combo in question is Nails Inc Gel Effect Polish in Mayfair Lane and NYX Ice Glitter Nail polish.
Nails Inc Mayfair Lane
Application

:
As with all Nails Inc polishes the application is beautiful. As Mayfair Lane is a very light nude pink shade, you really need two applications for a good opaque colour. The only thing I don't particularly like about the nails inc gel effect polishes is the brush size. I wish it was a bit thicker/wider like the Essie polishes but that's me just being fussy!
Lasting Power

:
I usually get a good week out of this polish with a top coat. That's if I'm being careful and making an effort not to be too heavy on my hands.
Result

:
With two coats, the effect is a really gorgeous glossy finish that looks really professional if I take my time. Something I need to comment on is how pretty this shade is. I always feel that with a lot of nude or pale pink shades, my hands can sometimes look a bit washed out so I usually feel the need to be tanned when I opt for them. However, as you can see in the photos my hands are paler than pale here and the colour still looks equally as pretty as when I'm slightly more tanned! Result!
NYX Ice Glitter Nail polish
I only ever us this nail polish as a topcoat alongside another polish but it's one of my absolute favourites. It's mainly silver but it has some chunky pieces of glitter that are actually holographic and so pretty when the light catches your nails. You could probably use this as a topcoat on it's own but as the glitter is quite chunky I like to top everything off with some Seche Vite to lock everything in and give a really nice smooth, glossy finish without any roughness to the nail (I absolutely hate that rough feeling you get from dried glitter polish!) Am I just being weird?!
I'm definitely having a bit of a moment with 'everything blush' but I can't see it dying out anytime soon to be honest!
What are your thoughts on blush pink nails? Love 'em or leave 'em?
Remember to follow me on Bloglovin and subscribe to my youtube channel so that you never miss a blog post/video!
Lots of love,
Chantelle xx
This is
not

a sponsored post.