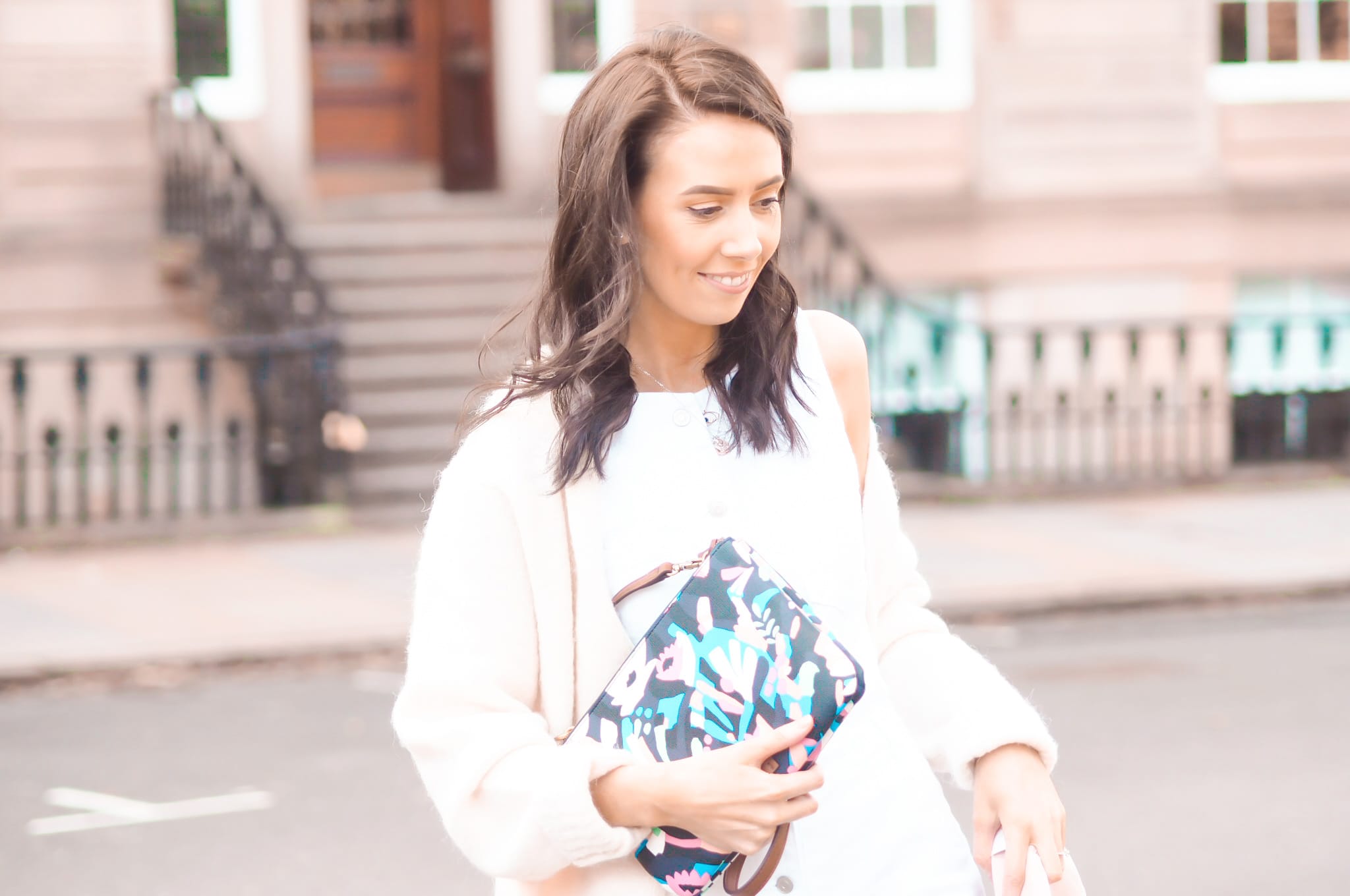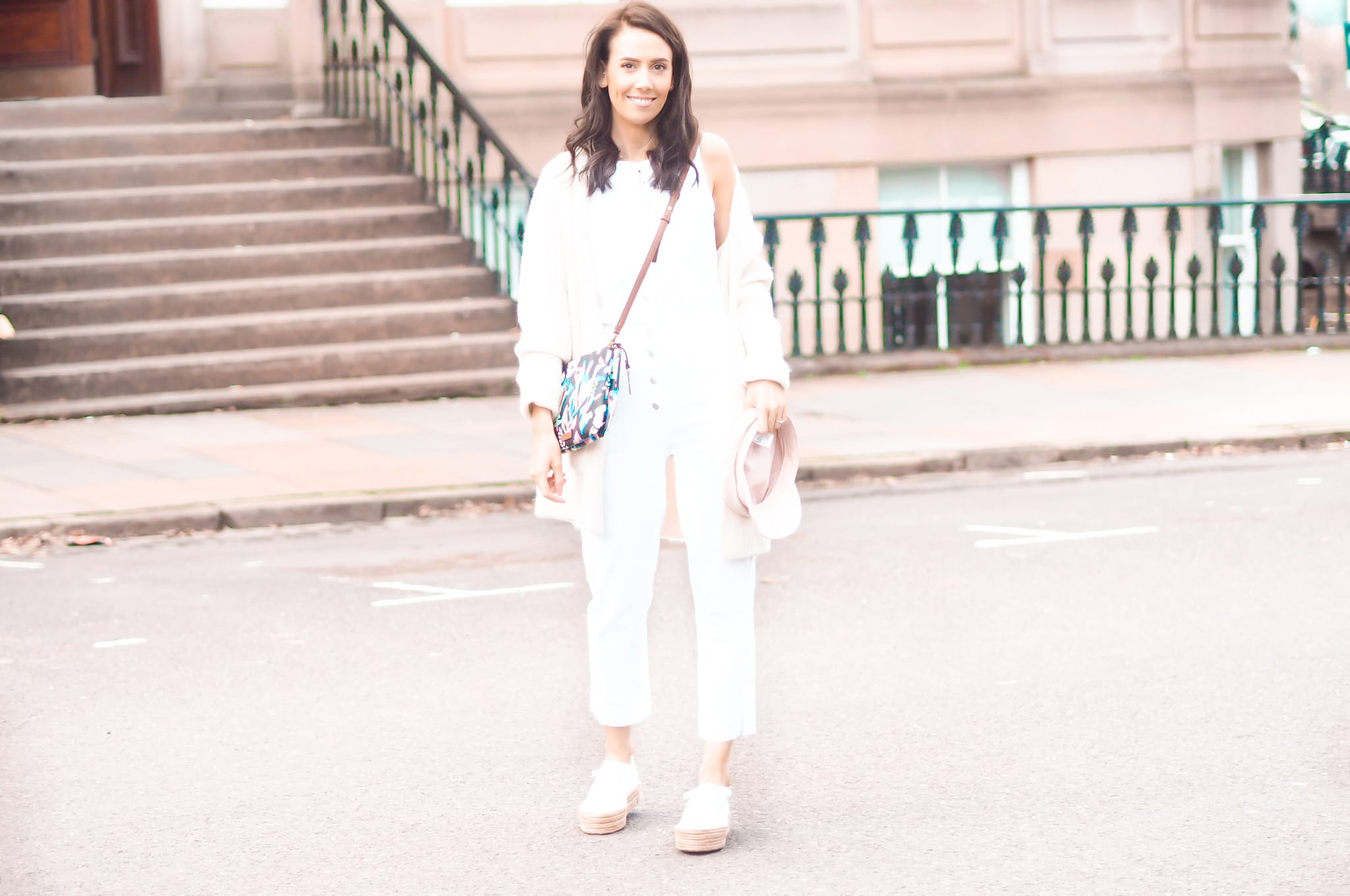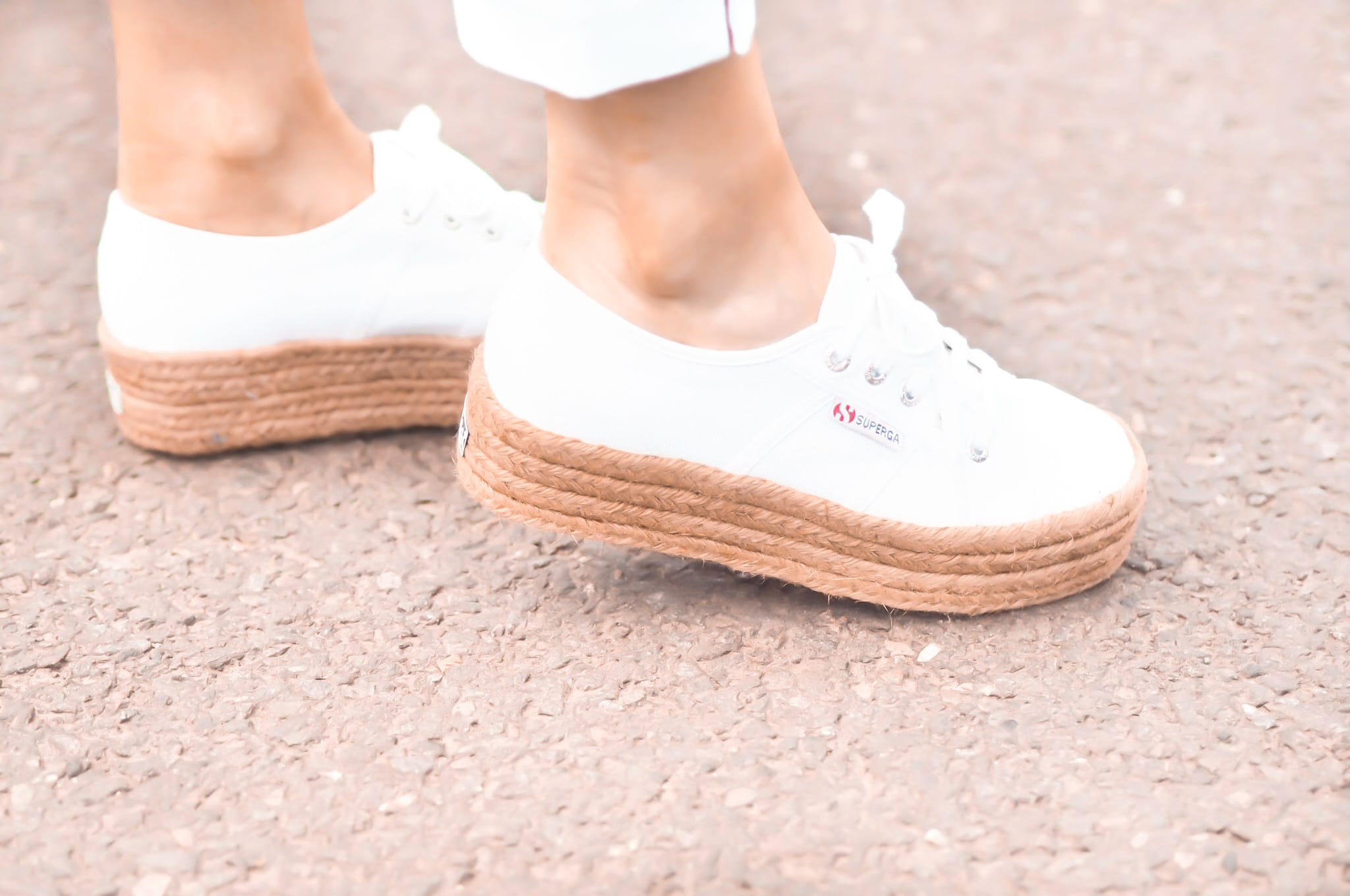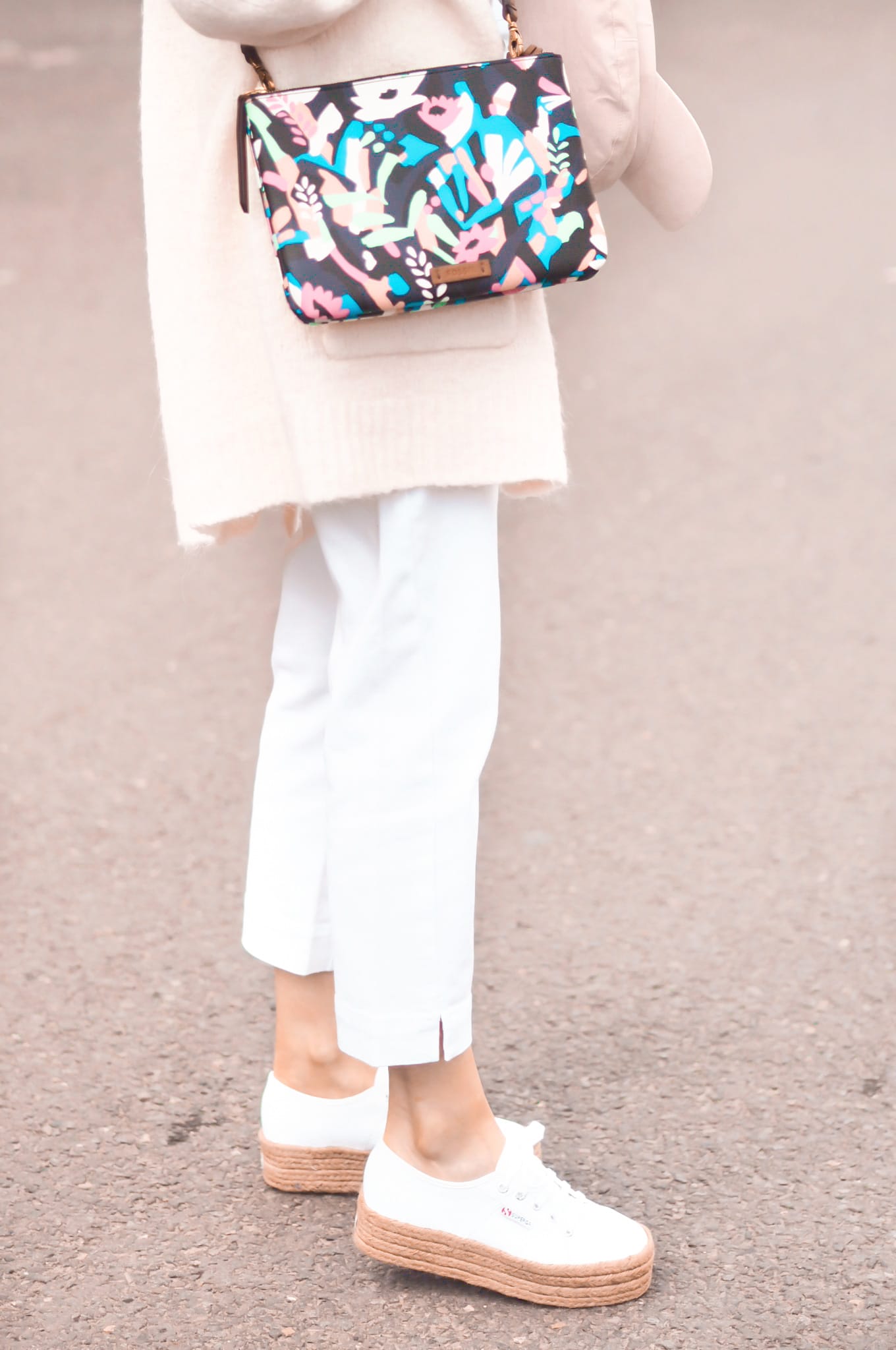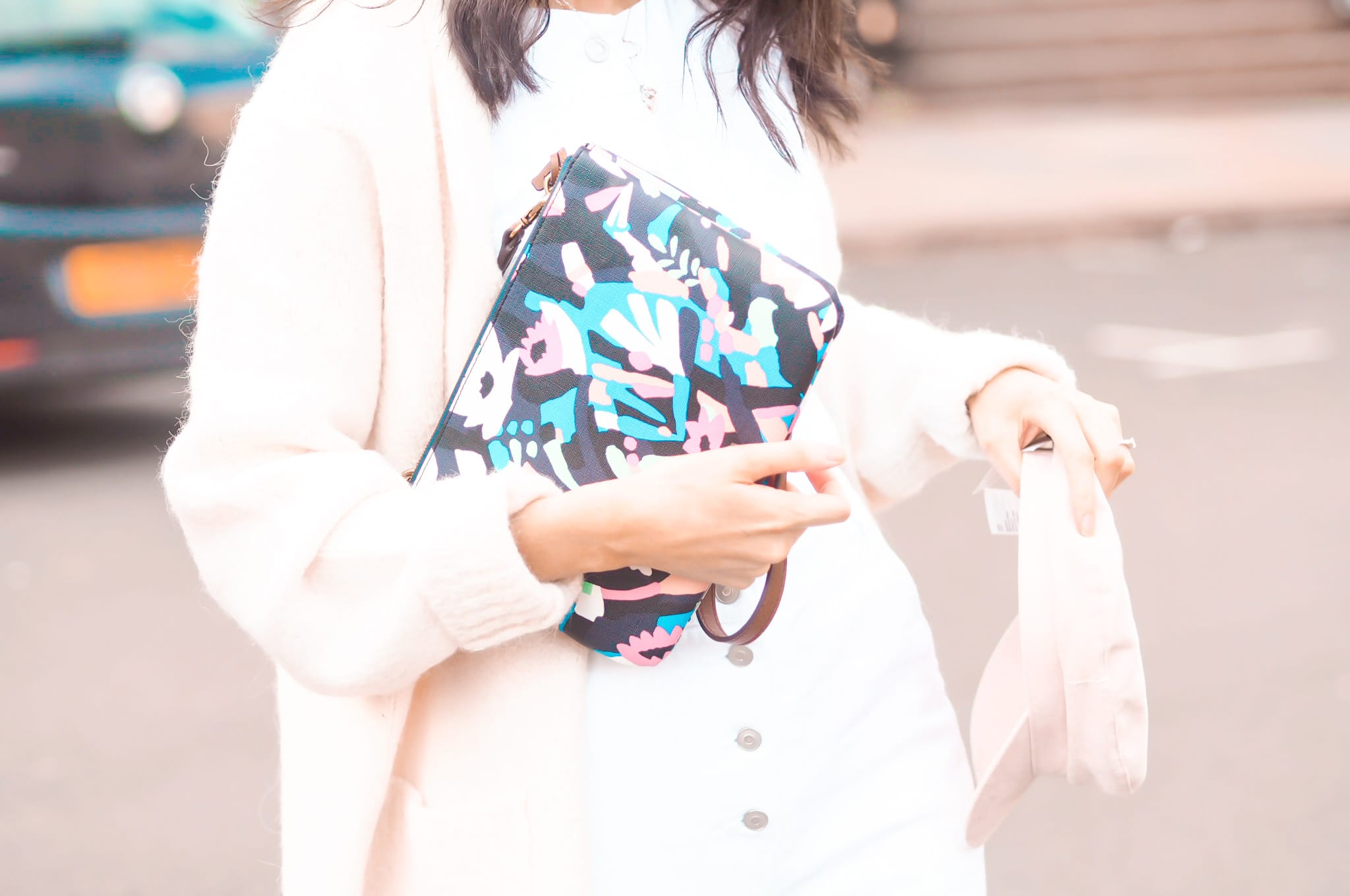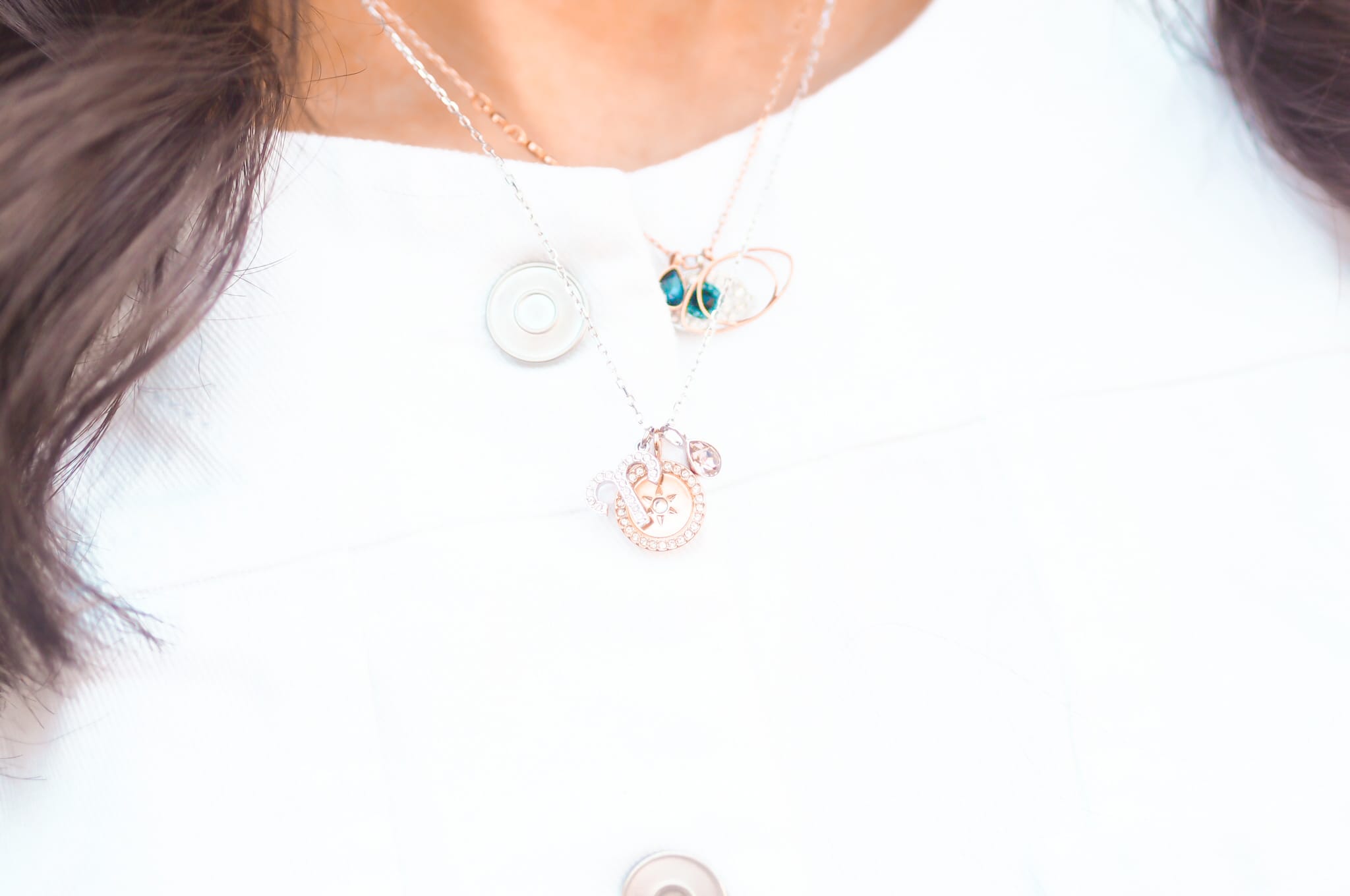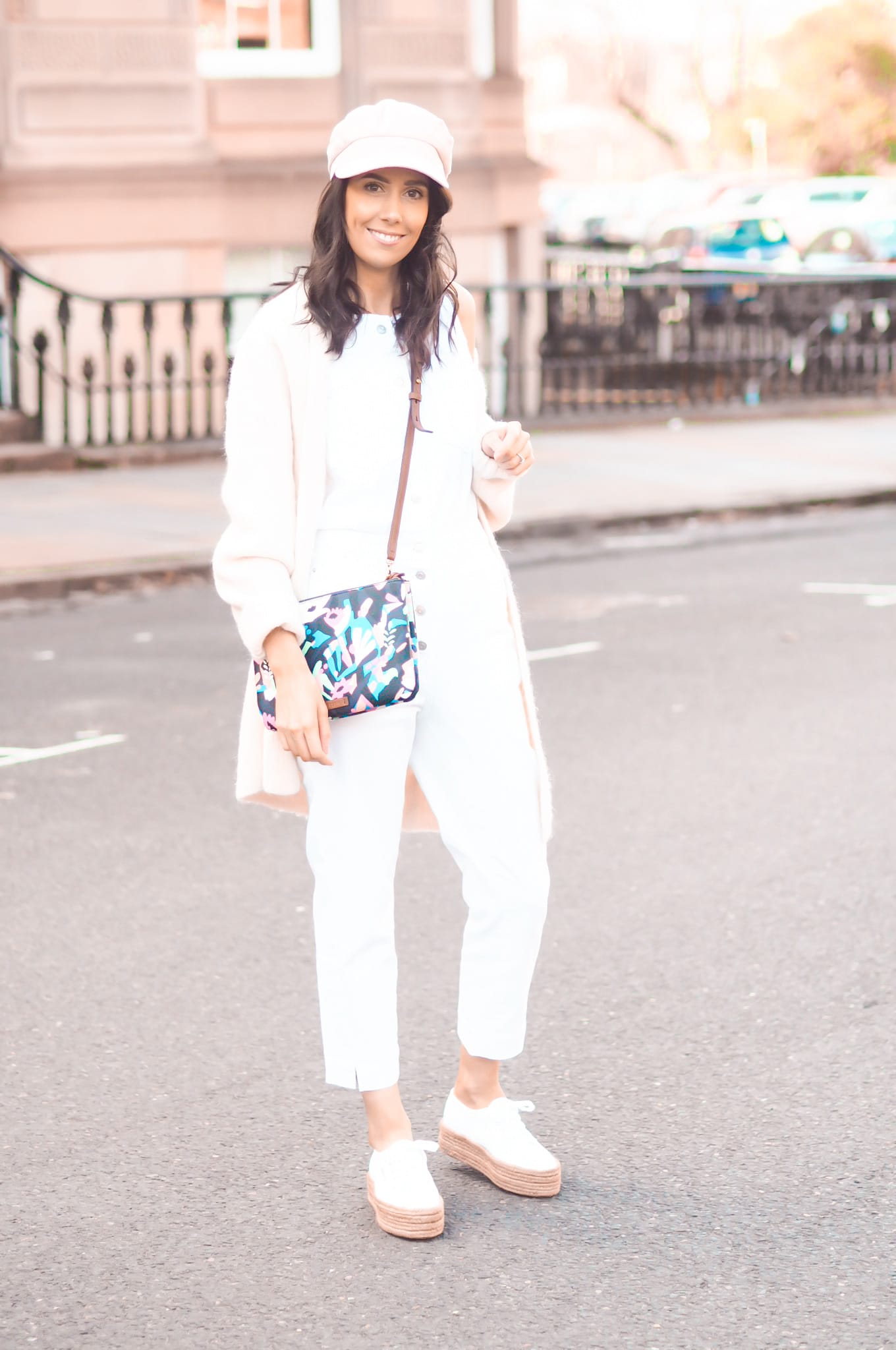 Yaaaay for Spring! Your eyes are not deceiving you today guys and gals…this is my very first Spring outfit and I could not be happier! We finally got some sunshine in Glasgow over the weekend which was perfect timing for me to showcase this snazzy new jumpsuit of mines as well as some GORGEOUS accessories from St Enoch shopping centre. If you follow me on instagram you'll have seen my 'Easter Egg Hunt' with a twist and #ShopStEnoch – you guessed it, it involved Spring fashion…and lots of it! If you want to catch up on my shopping you can jump over to my stories (they're saved under the 'shopping' highlight in my instagram). St Enoch set me a challenge to find some perfect Spring accessories and that's just what ya gal did so of course I had to share them with you today – I'm obsessed with every single piece I picked up!
This post is in collaboration with St Enoch Shopping Centre.
1. THE SHOES TO PUT A SPRING IN YOUR STEP
My first challenge involved shoes – a pair to put a 'spring in my step' to be precise and these Superga numbers really do the trick (in more ways than one!) Firstly, they are the comfiest things ever – it really does feel like I'm walking on clouds and secondly, aren't they bloomin amazing?! I almost picked up a pair last year but it was towards the end of Summer and I knew that I probably wouldn't get a lot of wear out of them so I'm so happy I managed to get my hands on these this time around. It was a toss up between these and a gorgeous pair of J by Jasper Conran tan suede heeled loafers – this pair – and to be honest I can't stop thinking about them so might need to go back and pick them up, wooops. In the end comfort won though. I can see me wearing these all Spring/Summer with jeans, skirts, dresses, practically everything. Don't tell anyone but I'm also eyeing up these khaki platform ones too.
2. THE ULTIMATE SPRING ACCESSORY
For my second challenge I headed to Fossil for the perfect Spring accessory – this was always going to be a bag (I'm a crazy bag lady, no joke). As soon as I went in I knew I was going to be leaving with this jazzy bright cross body bag. Isn't it gorgeous?! I love a cross body bag, they're just so easy to throw on and the fun pop of colour in this one totally drew me in. I love how it can be worn as a clutch bag too and it looks amazing against an all white outfit like this. Perfect for days out as well as evenings, what more could you want?
3. SPRING SPARKLE
For my final challenge I was sent to Swarovski to find some Spring sparkle – hello St Enoch, you know me too well! Swarovski has, and always will be, one of my favourite places for jewellery. I'm such a fan of dainty necklaces and bracelets so as soon as I seen the Swarovski zodiac necklaces I was head over heels. I love mixing metals and silver and rose gold together is my favourite so it was a no brainer really. I know that I'm never going to have this necklace off. I can see me wearing it throughout Spring/Summer with floaty dresses as well as plain white v neck tees and my Supergas – the perfect Spring casual look with serious off duty 'cool vibes' even though I do say so myself haha.
A huge thanks to St Enoch for such a fun Friday! Can we do it all again this week please?
Outfit details:
*Swarovski Zodiac Necklace – here
*Superga Canvas Platforms – here
*Fossil Cross Body bag – here
*La Redoute jumpsuit – here
H&M Cardigan – here
H&M Pink bakerboy cap – here
What do you think of my Spring accessory picks? What's your favourite?
Remember to follow me on Bloglovin and subscribe to my youtube channel so that you never miss a blog post/video!
Lots of love,
Chantelle xx
The items featured in this post were gifted.
All thoughts, opinions and creative direction are my own.
Affiliate links may be used.