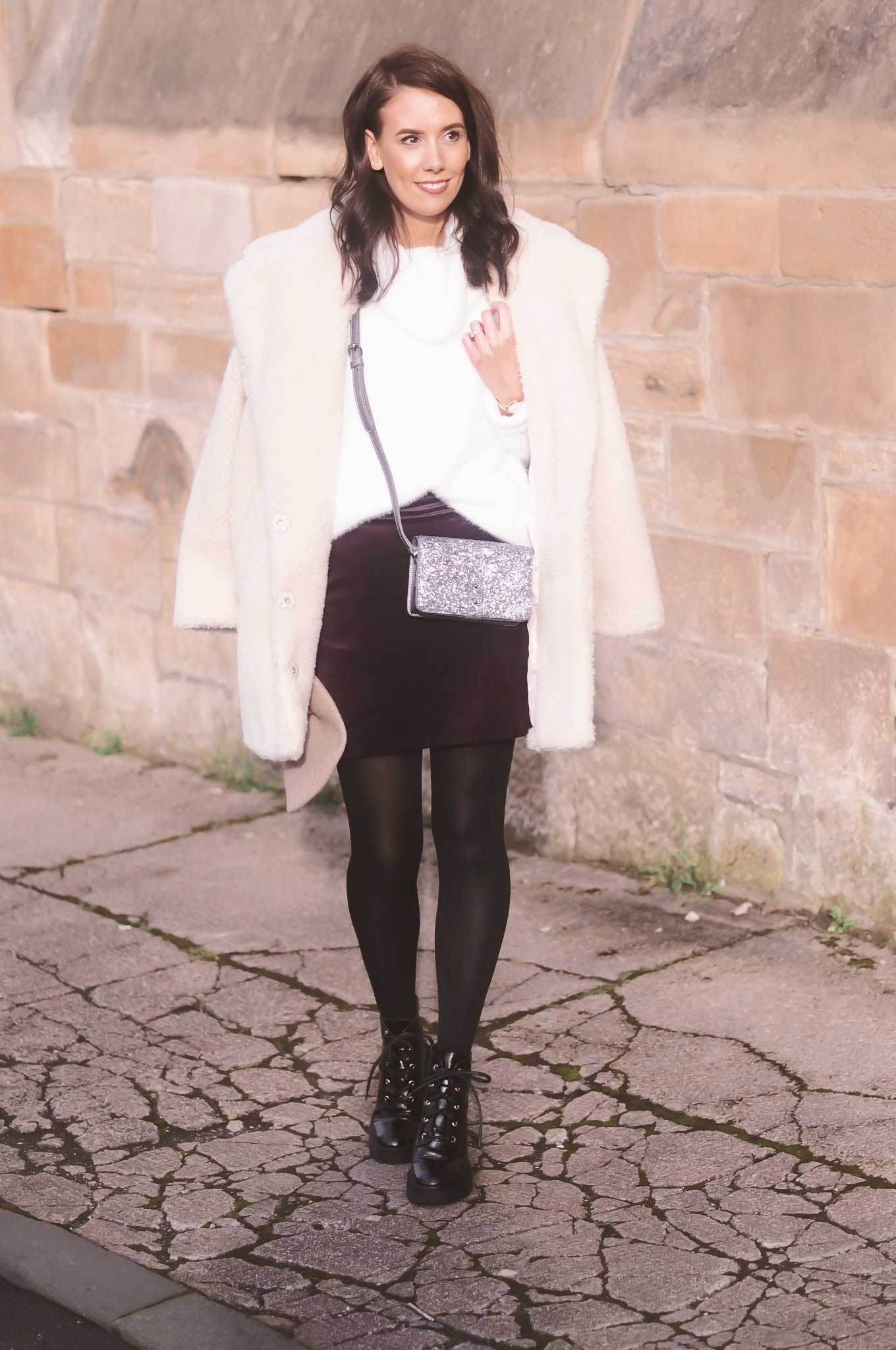 The festive party season is almost upon us and I couldn't be happier! Velvet, sequins and all the glitter…I'm fully on board with this! For me, the shops come alive at this time of year and the highstreet do some of the BEST picks when it comes to dresses and party wear! However if you're looking to go 'all out' this party season and spend a little extra, I do also have some of my favourite designer picks – you might want to freeze your cards now gals (sorrynotsorry)! Whether it's a daytime festive dinner/cocktail session or dancing the night away at a Christmas party with your best gals, I've got you covered!
THE SEQUIN DRESS
For the past three years in a row, my main party dress has been a sequin number so I had to include some of my favourites. It's probably the only time of the year when full on sequins are appropriate so I like to go all out. Go hard or go home am I right? There's so many good options on the highstreet but ASOS and Quiz do some of my absolute favourite sequin dresses for the party season. They're so reasonably priced too which is another reason why I love them! Here are some of my favourites below.
THE LUXE EDIT
If you're looking to spend a little extra on your outfit, Zimmermann do some of my absolute favourite designer dresses and some gorgeous jumpsuits too if you're looking for an alternative to a dress. My other designer favourites are Needle & Thread for serious sparkle – this blush tulle dress is one of my favourites and also Self Portrait (of course), because y'know what's not to love really?!
DAYTIME PARTY WEAR
This is one of the trickiest areas I think – I always want to feel festive and embrace the party season without looking too full on for daytime! One of my favourite ways to inject some fun and festive cheer into my outfit is velvet. Oh my, I just LOVE velvet! I know the above look isn't a dress but I had to make an exception because it's such an easy way to feel festive without feeling too OTT. This Jack Wills plum velvet mini skirt* is everything. I'm obsessed with it! Throw on some tights, a chunky knit, heeled boots and a sparkly bag. If you have a faux fur coat drape it over your shoulders for some extra daytime glam and you're good to go! And if your feet feel like they want to go dancing later on, just make sure you're prepared with a cami top underneath your jumper and you're ready to hit the bar…voila! Here are some more of my favourite 'daytime appropriate' velvet party wear picks.
THE MAXI DRESS
If sequins aren't your thing, fear not because there are literally handfuls of styles to choose from. I'm always envious of people who can pull off a floor length gown. For some reason they just don't seem to flatter me as much as a mini or skater style but I absolutely love them nonetheless! The ones that have a bodycon figure hugging style with longer length mesh over the top is one of my favourite styles. These definitely bring the wow factor to any festive party!
THE RED DRESS
It wouldn't be a festive party dress edit without a mention to the LRD – Little Red Dress. Red is of course the colour of the season and is one of my favourite ways to inject some festive fun and colour into any party look! Whether it's something figure hugging, or fit and flare there's something for everyone! Extra style points for red AND sequin at the same time hehe.
THE LBD
A LBD is pretty much timeless and looks amazing for any occasion. Again, the magpie in me screams out for sequins and sparkle but a classic plain LBD jazzed up with some sparkly heels and bag is also a winner in my eyes! Now all that's left to do is find a party…
What dress will you be rocking this party season?
Remember to follow me on Bloglovin and subscribe to my youtube channel so that you never miss a blog post/video!
Lots of love,
Chantelle xx
Disclaimer:
This post is sponsored and contains affiliate links.
All opinions are my own.
PIN ME!