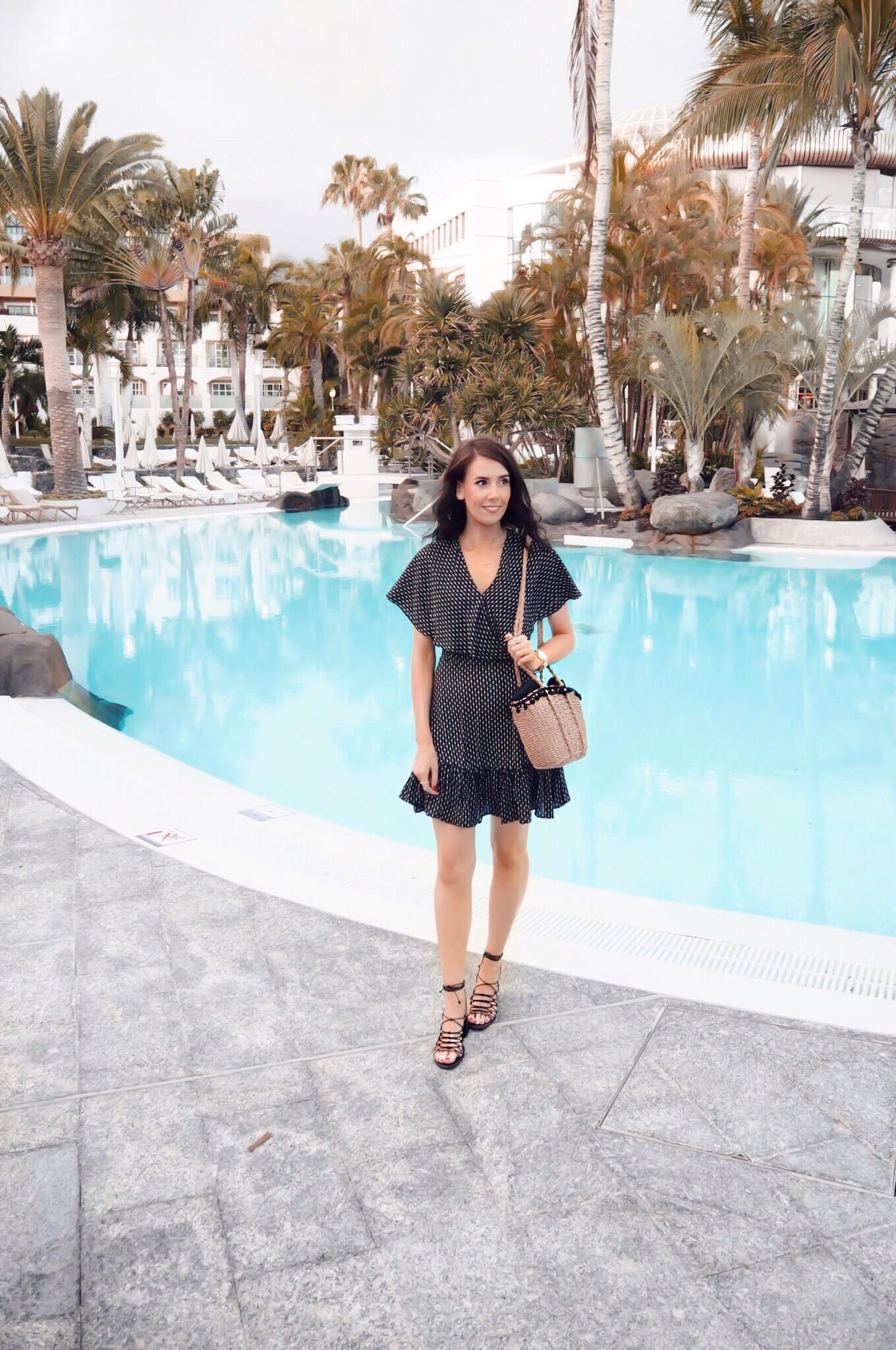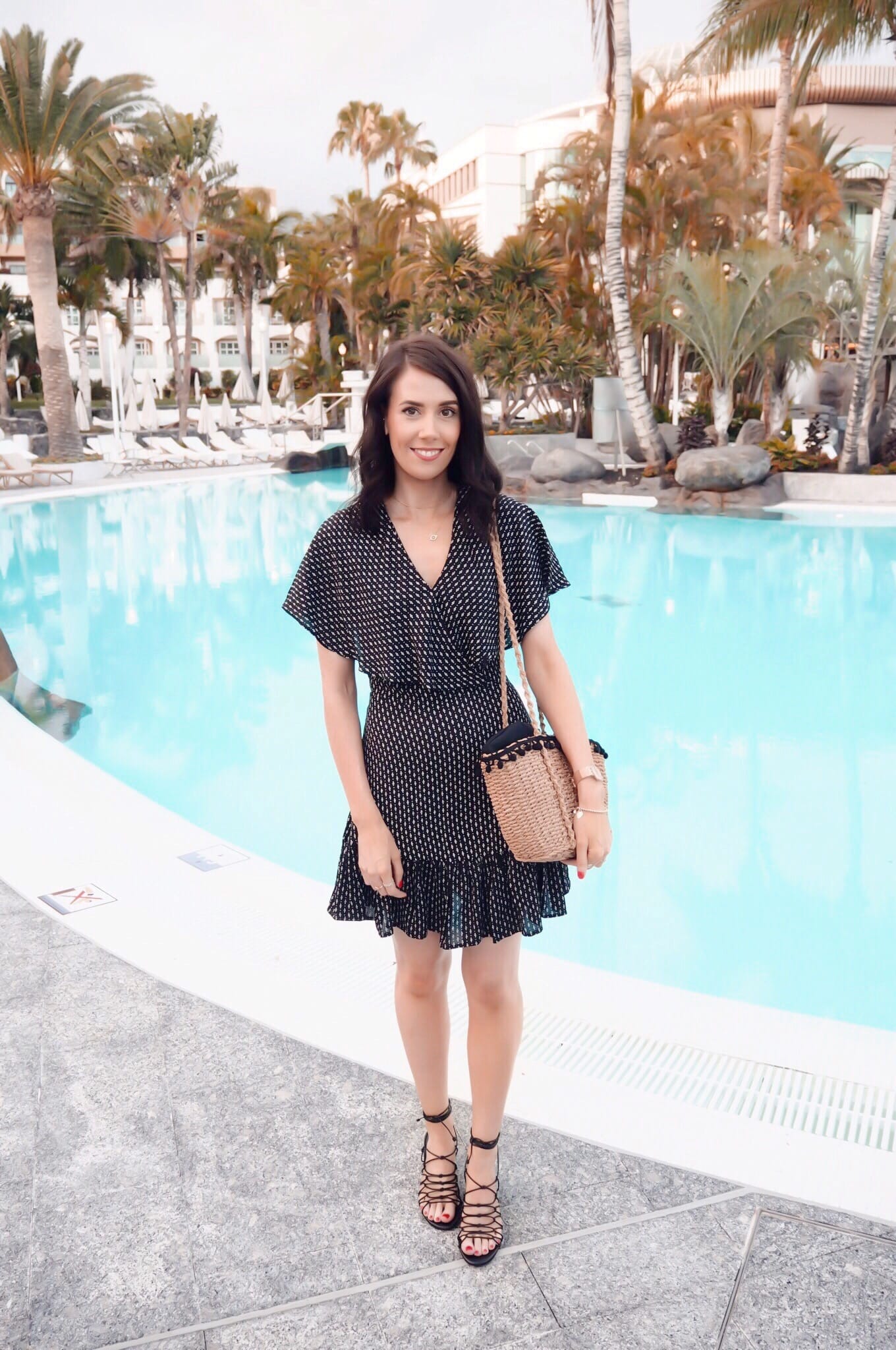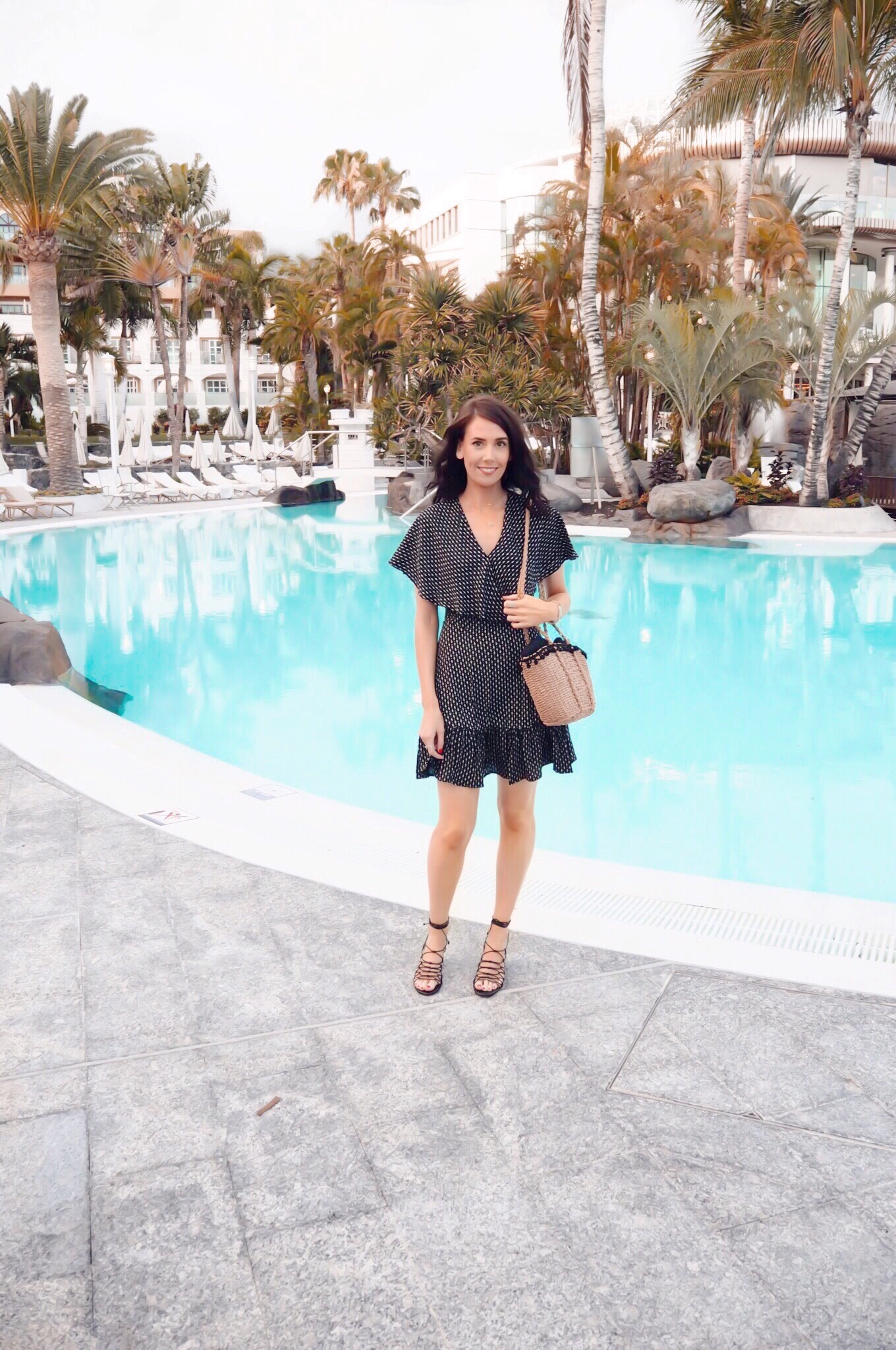 It wasn't until I was sitting thinking the other day about what I'd wear to my sister's birthday brunch (next week fyi) that I realised I have an obsession with polka dots…polka dot tea dresses to be exact. I'm not sure if this one in particular can be classed as a true polka dot…it's kinda more like a ditsy print maybe? But unless you're looking up close, I'd say it looks pretty polka dot(y) so let's not argue. Anyway, I digress. Yes, so I was having a nice little browse online last week before snapping up (yet another) polka dot number and then after a brief reminder on facebook memories it dawned on me that for the past 3 years I've worn a polka dot tea dress to my sister's birthday brunch. Clearly I'm obsessed!
There's something so cute and classic about a polka dot print though don't you think? This one pictured above was a purchase from ASOS (similar linked below) that I wore on holiday last month. It was one of those ones I picked up for the Summer that didn't quite arrive but it was cute and polka dot, and I knew it would be a nice little addition to my wardrobe in years to come, so I grabbed it quick and didn't think twice. Fast forward a year and I've got quite the collection. The latest one is an off the shoulder, bardot, midi style that I can't get enough of. So, to celebrate my love of all things polka dot I thought I'd share my top picks with you all. I won't lie, I kinda want every.single.piece. I'm already considering freezing my bank card as I type – 'Confessions of a Shopaholic' style. I really hope someone get's that reference haha!
SHOP THE POST:
MY TOP PICKS:
I hope you enjoy my top polka dot picks, let me know if any catch your eye (the pink frilly one is at the top of my wishlist!)
Remember to follow me on Bloglovin and subscribe to my youtube channel so that you never miss a blog post/video!
Lots of love,
Chantelle xx